By Beth Deitchman
"Our greatest dreams came true because of him," says Anne Hathaway of Disney Legend Garry Marshall in ABC's upcoming primetime special The Happy Days of Garry Marshall, airing Tuesday, May 12 (8|7c). Hathaway starred in two of the most beloved films Marshall directed for Disney, The Princess Diaries and The Princess Diaries 2: Royal Engagement, and she is just one of the many friends, family members, and colleagues who will honor the filmmaker in the two-hour special event. Richard Gere, Héctor Elizondo, and Julia Roberts (Pretty Woman); Ron Howard, Don Most, Marion Ross, Anson Williams, and Henry Winkler (Happy Days); Cindy Williams, David Lander, and Michael McKean (Laverne & Shirley); Pam Dawber (Mork & Mindy); Barbara Hershey (Beaches); and Julie Andrews and Chris Pine (Hathaway's The Princess Diaries co-stars) will also share their personal memories of Marshall, who was known for putting family first and who spent his life and career making us laugh.
Garry Marshall passed away in 2016, but over the course of his prolific career, he built an incredible resume that spanned TV and film, and could frequently be found both behind the camera as well as on screen. The 1970 premiere of The Odd Couple would mark the first of many hit series he would create for ABC. Happy Days, which debuted in 1974, brought families together every week for a look at the 1950s-era life of Richie and the Cunningham family, along with friends that included Fonzie, Potsie, Ralph, and Chachi. The popular sitcom launched a shared universe of spinoffs, including Laverne & Shirley, Mork & Mindy, and Joanie Love Chachi.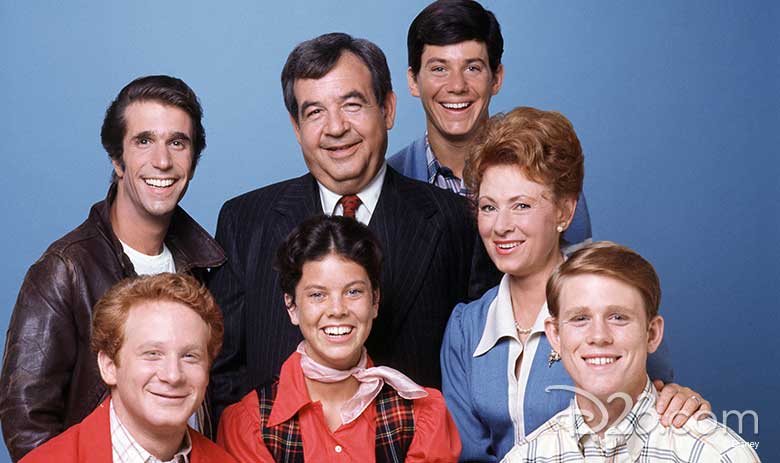 On the big screen, the films that Marshall made for Disney—as a director and as an actor—did more than simply make us laugh; they often thrilled us, and sometimes they made us cry. Before Tuesday night's celebration of Marshall and the stories he brought to life, we're looking back on a few of our favorite movies directed by and featuring the Disney Legend.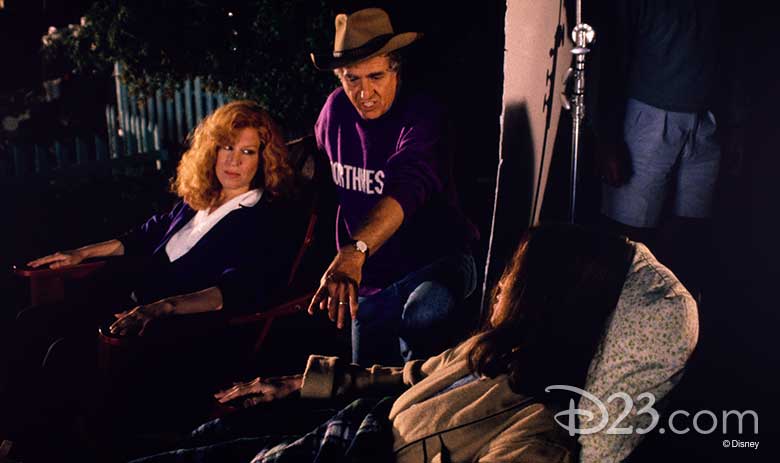 Beaches (1988)
Disney Legend Bette Midler stars with Barbara Hershey in this film, a love story about two friends who first meet as 11-year-olds on a beach in Atlantic City. The brash and streetwise C.C. dreams of being a famous singer, while the prim and proper Hillary has more traditional aspirations. They maintain their friendship through letters until their lives intertwine years later, when an adult Hillary (Hershey), now a lawyer, moves in with C.C. (Midler), a budding actress. Their friendship is tested in many ways, but the strength of their bond endures through the birth of Hillary's daughter, and ultimately through a crisis that tests their love and teaches them the true meaning of friendship. Have a tissue at the ready, along with your popcorn.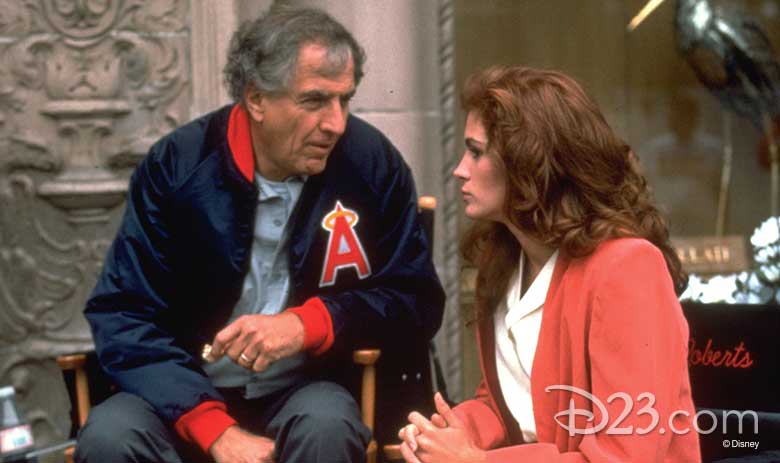 Pretty Woman (1990)
This is not your typical Cinderella story, but the fairy-tale romance between corporate mogul Edward Lewis (Richard Gere) and a prostitute, Vivian (Julia Roberts), captivated audiences when it opened in theaters. A chance encounter brings the two together, leading Edward to hire Vivian to serve as his companion during a weeklong business trip in Los Angeles. Romance blooms from their unorthodox business arrangement and changes both of their lives in dramatic ways.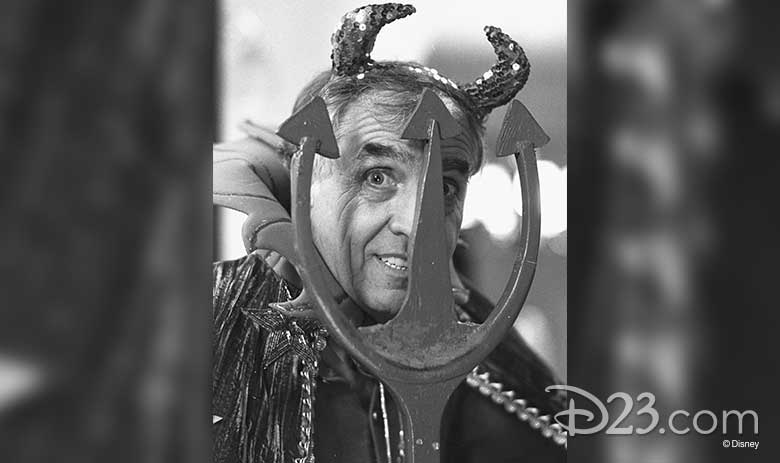 Hocus Pocus (1993)
Is your Halloween season complete without an annual viewing—or several—of this fan favorite? We'd bet not. Marshall did not direct the spooktacular story of the Sanderson Sisters—rather, fellow Disney Legend Kenny Ortega was at the helm—but he joins the frightful fun as an actor. Look for Marshall as the Devil, acting alongside his sister Penny Marshall (a talented actress and director herself).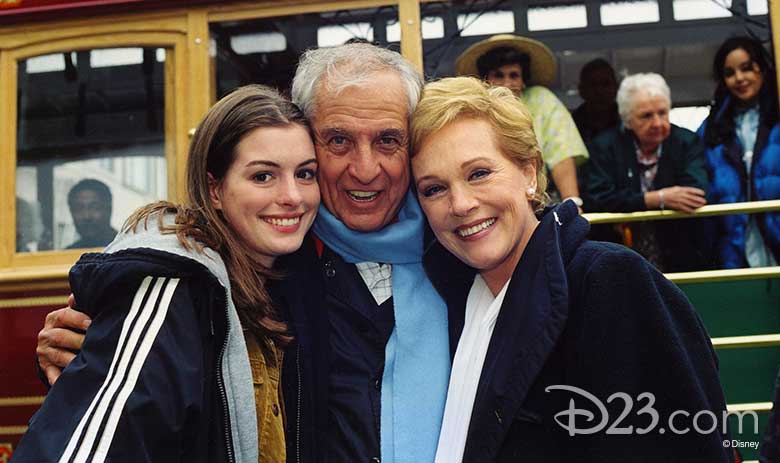 The Princess Diaries (2001)
This hit film marked our introduction to the kingdom of Genovia, a small European country we instantly knew we'd give anything to visit—if only for the chance to meet its elegant and stately queen, Clarisse Renaldi, played by Disney Legend Julie Andrews. The Princess Diaries is centered on Mia Thermopolis, a socially awkward but super-smart teen (played by Anne Hathaway), who is surprised to learn that her father was Genovia's prince and now, following his untimely passing, she has become the heir apparent. Queen Clarisse arrives to oversee her granddaughter's transformation from high school to high society, making for a royally entertaining story from start to finish.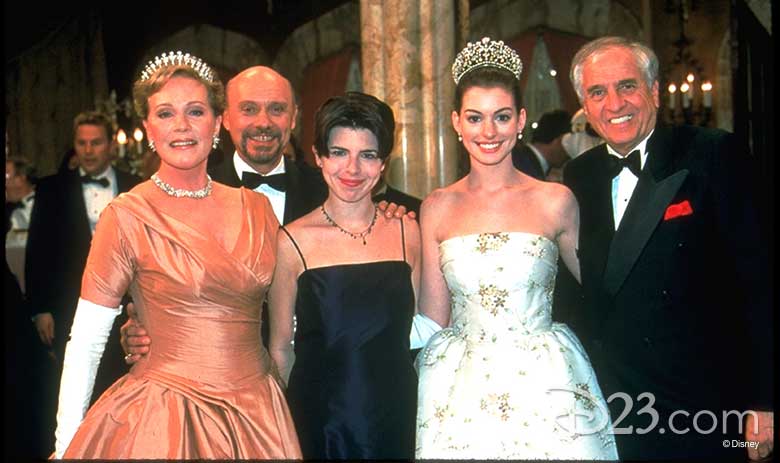 The Princess Diaries 2: Royal Engagement (2004)
The follow-up to The Princess Diaries finds Mia living in Genovia, which Marshall once said "is probably somewhere between Spain and Italy," and preparing to succeed her grandmother as queen. Alas, according to Genovian law, all princesses must be married before they may take the throne, so Mia finds herself tasked with finding a husband in just 30 days if her family is to hang on to their crown. She faces a parade of would-be mates who would all like to be her king. Hathaway and Andrews were joined in The Princess Diaries 2: Royal Engagement by Chris Pine as one of Mia's many suitors, Nicholas Devereaux, and Héctor Elizondo as her bodyguard, Joseph. Marshall routinely cast Elizondo in his films and considered the actor a close friend and good-luck charm.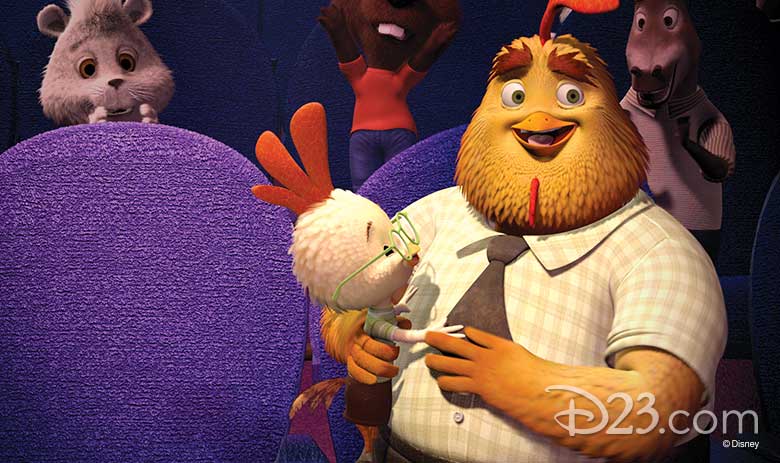 Chicken Little (2005)
Marshall stepped into the recording booth to lend his voice to the title character's father, Buck "Ace" Cluck, a onetime high school baseball star who is now raising Chicken Little on his own. Buck is a loving father to his nervous and hesitant son, noting, "You've got to be ready to listen to your children, even if they have nothing to say," and poor Chicken Little wants nothing more than to make his dad proud. Even with Buck Cluck's feathers, beak, and rooster's comb, there's no mistaking Marshall's heartfelt vocal performance for that of any other actor.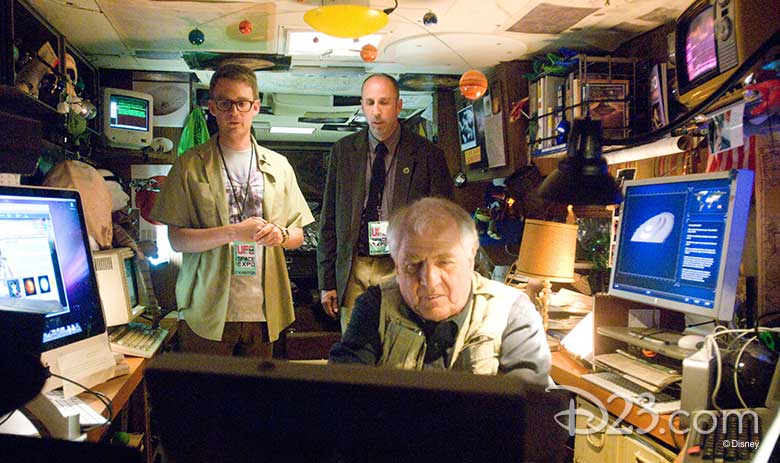 Race to Witch Mountain (2009)
Marshall loved working with friends and family, and happily took on the role of noted UFO expert Dr. Donald Harlan in Race to Witch Mountain, directed by his friend Andy Fickman. Dwayne Johnson stars in the feature as a Las Vegas cab driver who finds himself drawn into an out-of-this-world adventure by a pair of teens with supernatural powers, but Marshall steals the show as the master of all things extra-terrestrial. Fun fact: Race to Witch Mountain wasn't the only time Marshall stepped into one of Fickman's projects. The Disney Legend appeared on the season-one final episode of the Disney Channel series Liv and Maddie. Fickman, an executive producer on the series, directed the episode, "Space Werewolf-A-Rooney," in which Marshall played a successful film director. How's that for perfect casting?
In announcing The Happy Days of Garry Marshall, John Scheinfeld, executive producer of the special noted, "Garry famously said, 'I never wanted to change the world. I wanted to entertain the world.' And for more than six decades, his work in television and films made us laugh, touched our hearts and always left us feeling good. Featuring his most famous stars, this very special celebration captures the hilarious, positive, upbeat and romantic nature of Garry Marshall. It's exactly the show we need right now."