By Jocelyn Buhlman
If you've ever watched a Disney movie and wished you could see more of the story, we've got some good news for you: Disney+ has lots of television series based on classic Disney animated features that you can stream right now! Some are prequels to beloved films, while others are sequels that continue the big-screen adventure—or even tell a story set around new characters in an animated world that you already love. Read on for some of our favorites that we're sure you'll be adding to your watchlist.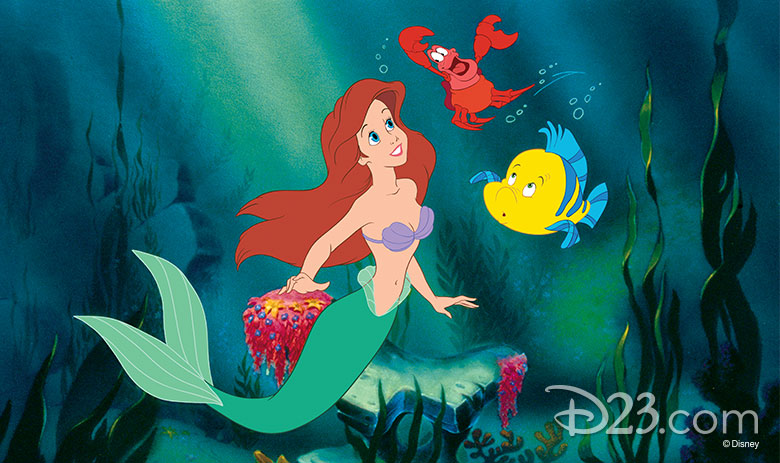 1. Disney's The Little Mermaid
Before Ariel became part of our human world, she was flipping her fins through adventures in the undersea world of Atlantica. The animated series, which introduced us to an ocean's worth of new characters and charming new songs, is streamable on Disney+ right now, so swim on over and join the fun.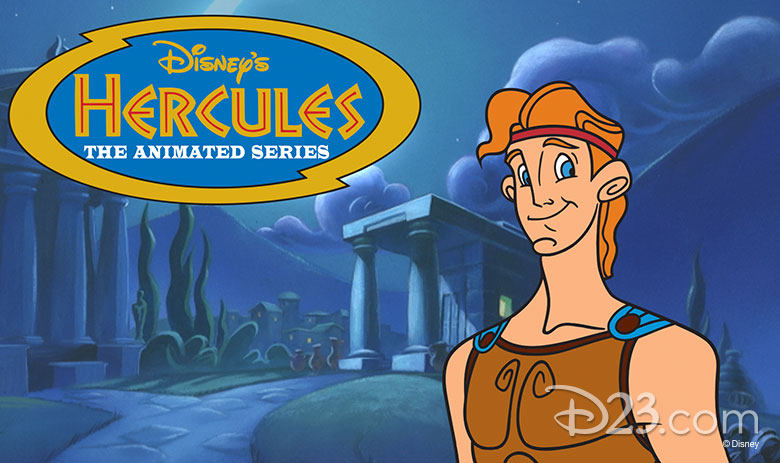 2. Disney's Hercules: The Animated Series
If you loved the myth-turned-Disney magic of 1997's Hercules, this animated series chronicling Herc's life as a teenager is perfect for you. Produced by Mark McCorkle and Bob Schooley (the creative minds who also brought you Kim Possible and Big Hero 6 The Series), the series serves both as the story of Hercules' hero training and as a way to retell many classic Greek myths within the world of Hercules. If you want epic adventures with your favorite zero-turned-hero, it would be a myth-stake not to stream season one on Disney+ right now.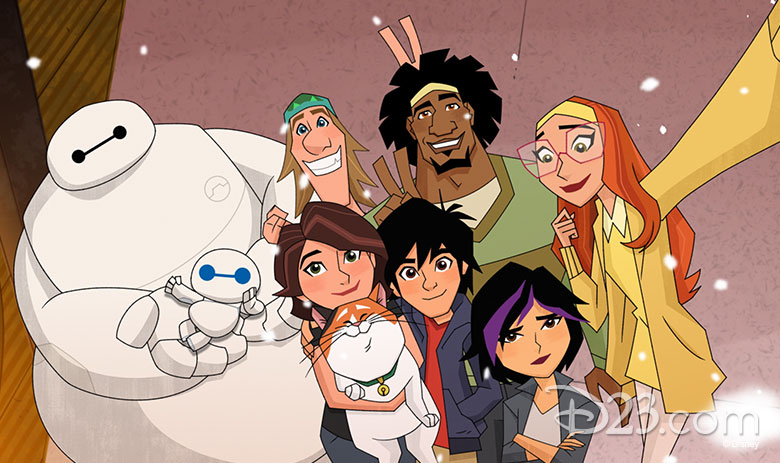 3. Big Hero 6: The Series
McCorkle and Schooley also serve as executive producers of Big Hero 6 The Series—and the animated series is now streamable and ready to save your next binge-watching day! Picking up the action after the events of the film, join Hiro, Baymax, Wasabi, Honey Lemon, Gogo, and Fred on their adventures protecting their city from nefarious villains. Hiro also faces an even bigger challenge: being the new kid at the San Fransokyo Institute of Technology! Can the team save the day? Will Hiro fit in on campus? Head over to Disney+ to find out.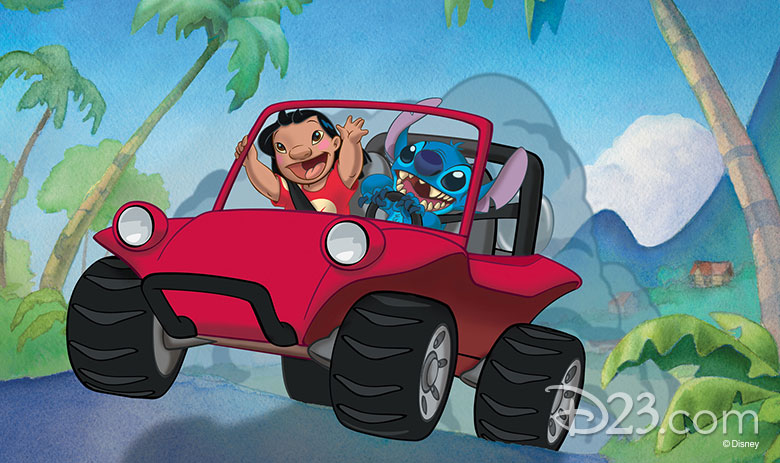 4. Lilo & Stitch, the Series
Stitch was experiment 626—so what happened to the 625 other experiments? This animated series, set after the events of the original Lilo & Stitch, sets out to answer that question, with Lilo, Stitch, Jumba, Pleakly, and all your favorite characters discovering a new "cousin" of Stitch in every episode. Some display unique talents for destruction (experiments that make earthquakes or tsunamis!), while others are just plain silly (Stitch-prototype experiment 625 prefers making sandwiches to making mayhem). Two seasons of the sci-fi series are available for streaming on Disney+ right now.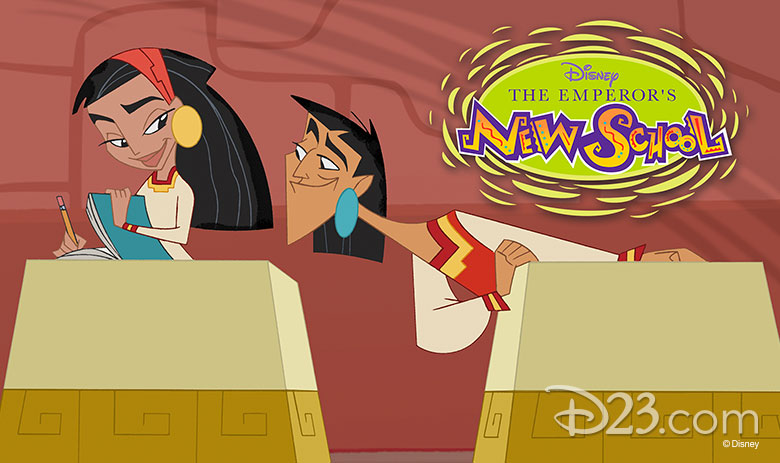 5. The Emperor's New School
If you thought that Kuzco being a llama was hard, wait until he has to go to school! In order to officially become Emperor, Kuzco has to pass all his classes—which won't be easy, given that the school is run by Principal Amzy (who is Yzma in disguise, attempting to make Kuzco fail). Two seasons of laugh-out-loud adventure are available to stream on Disney+ right now, so you can keep grooving with your favorite characters from the beloved film The Emperor's New Groove.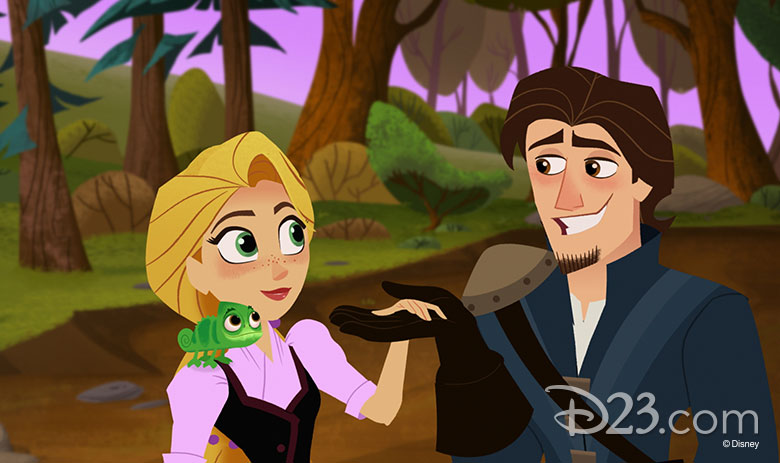 6. Tangled: The Series
What happens after "happily ever after?" For Rapunzel and Eugene, it involves getting tangled up in a lot of adventure! Between reacquainting herself with her family (and the kingdom of Corona!) and trying to explore the secrets behind, you know, the whole "glowing hair" thing, there's so much more in Rapunzel's story to explore. Full of catchy music, intriguing plots, and beloved characters both new and old, fans of the original Tangled film will fall in love with this animated series.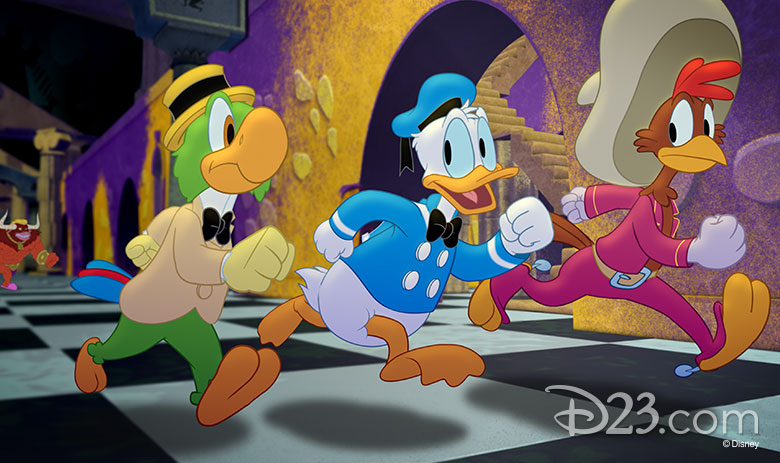 7. The Legend of the Three Caballeros
This year we're celebrating 75 years of the original The Three Caballeros film, and what better way to celebrate then by flocking to Disney+ to watch this adventure following Donald Duck, Jose Carioca, and Panchito as they journey to mystical realms and battle the forces of evil with the help of Xandra, the Goddess of Adventure!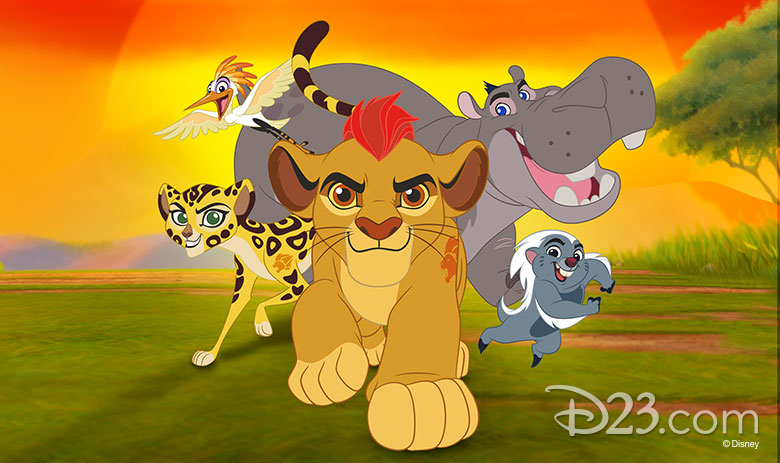 8. The Lion Guard
The Lion King 2 introduced us to Simba and Nala's daughter, Kiara, but now's your chance to meet their son, Kion! Tasked with leading the Lion Guard—a team of skilled animals who protect the Pride Lands—Kion joins his friends Bunga, Fuli, Beshte, and Ono on adventures across three seasons that you can stream right now on Disney+ for a roaring good time.