By Zach Johnson
The stars of ABC's scripted and unscripted series were out in full force when we attended the network's Winter Television Critics Association (TCA) red carpet in Pasadena, California, earlier this month. From The Bachelor to Stumptown, we discovered what's in store for the coming season.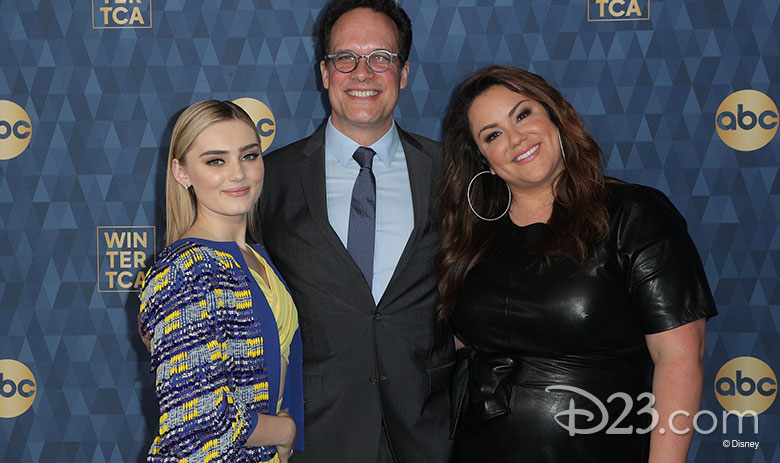 American Housewife (Fridays 8|7c)
Following the series finale of the award-winning comedy Modern Family April 8 at 9 p.m., American Housewife will take over its timeslot on April 15. "It's going to be hard to do what Modern Family did," said Daniel DiMaggio, who plays Oliver Otto, "but it's very special to get that slot. We're very lucky." Echoed Diedrich Baker, who plays patriarch Greg Otto, "The fact that ABC is moving us is incredibly exciting news. It's great for us."
Now in its fourth season, American Housewife has plenty more laughs in store. "We'll have to see where Taylor (Meg Donnelly) goes to college and what happens to her relationship with Trip (Peyton Meyer)," Bader said. "Oliver is growing and developing into a better person; I can't wait to see how that's going to come to fruition." DiMaggio, too, said he is looking forward to seeing how his character's "teen help line story" will play out. Donnelly, meanwhile, teased each episode will become "bigger and bigger" leading up to the last one. "I'm always excited to shoot the finale episode," she said, "because each finale episode is bigger than the last. I'm excited to see what'll happen."
American Housewife will air at 9:30 p.m. starting March 18 before moving to 9 p.m. on April 15.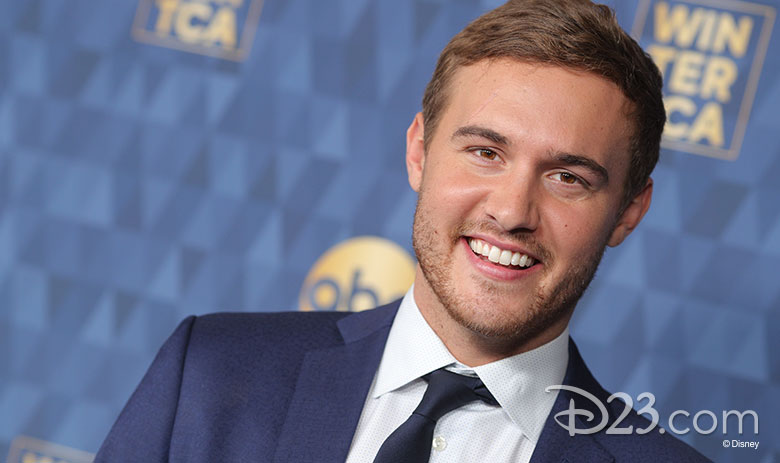 The Bachelor (Mondays 8|7c)
Peter Weber learned a lot about himself when he first appeared on Hannah Brown's season of The Bachelorette last year—but he learned even more about himself when it was his turn to hand out the roses each week. "On Hannah's season, I regretted not fully opening up; I kind of held back a bit," he admitted. "Going into this, on the first night with the women I tried to encourage them as much as possible to not make the same mistakes I did—to be their raw, vulnerable selves from the beginning." Reflecting on his journey, Weber said, "I'm a lot stronger than I thought I was. I'm a lot more resilient. I became a much better communicator, which is a huge thing. I'm a better man after this."
Host Chris Harrison promised this will be "the most dramatic season" in the franchise's history. "I know I always say that, but it is a fascinating season," he said. "It's a roller coaster ride right up until the end." Why that is, he wouldn't say. But he did reveal that it involves an "emotional, raw twist" that no one—not even the producers—saw coming. "It's something we had to deal with at the end… and it swept the rug out from under us."
black-ish (Tuesdays 9:30|8:30c)
Over the course of six seasons, Jeff Meacham's Josh Oppenhol has come a long way. "My character has been lucky enough to get expanded a lot last year and this year now that Junior (Marcus Scribner) is in the office," he said. "My character is kind of a loner, and Junior is cooler than him, but I love that we have this great symbiosis in the office."
"I get emotional about Josh a little bit, because he's a lonely guy who doesn't have a lot of friends—and he needs his friends at work," Meacham added. "He's a sweetheart, for sure. He says dumb stuff a lot, but he means well." In the next few black-ish episodes, Meacham revealed, "You're going to see more of Josh and Junior working together, that's for sure—and, obviously, you'll get to see some more humiliation on Josh's end."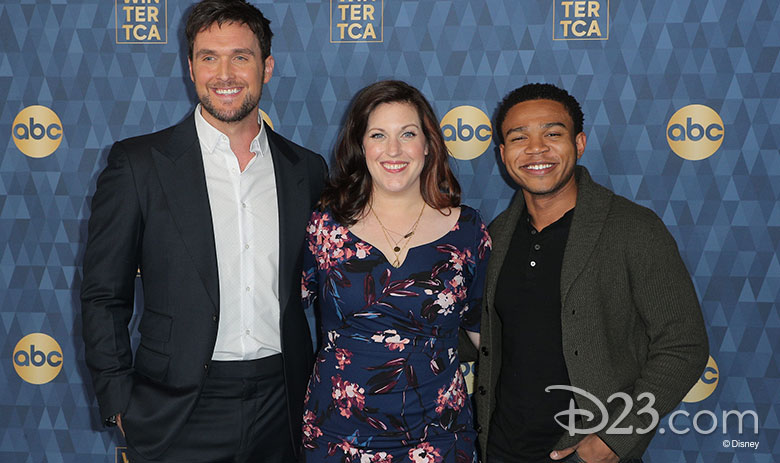 Emergence (Tuesdays 10|9c)
Not even the show's stars know what creators Michele Fazekas and Tara Butters dreamt up for the season finale. "Even if you know something's going to happen, the way in which they make things happen is so astounding," said Alison Tolman, who plays Jo Evans. "They are great at creating memorable moments." Owain Yeoman, who plays Benny Gallagher, added, "Michelle and Tara have this wonderful, overarching view of where the show is going. I remember they asked me, 'How much do you want to know about your character?' Some actors appreciate the information and others don't. But I don't think there's been a single episode yet where we haven't had an 'OMG' moment."
The Good Doctor (Mondays 10|9c)
Midway through its third season, the medical drama is just getting started, said Fiona Gubelmann, who plays Dr. Morgan Reznick. "There are going to be some shocking twists and turns," Gubelmann said. "There will be some cliffhangers, too, and some of the doctors' careers are going to hang in the balance. My character's definitely been on a roller coaster ride this season, and I think there are a lot more twists coming her way."
Gubelmann is especially excited for fans to delve deeper into her character's history in the upcoming episodes. "It's been exciting to play Morgan and get such an incredible storyline, especially with her journey with arthritis," she said. "Now we're diving into more of her personal life and her back story. We get to learn so much about to her and see a whole other side. I'm nervous but I'm also very excited to see how it all plays out."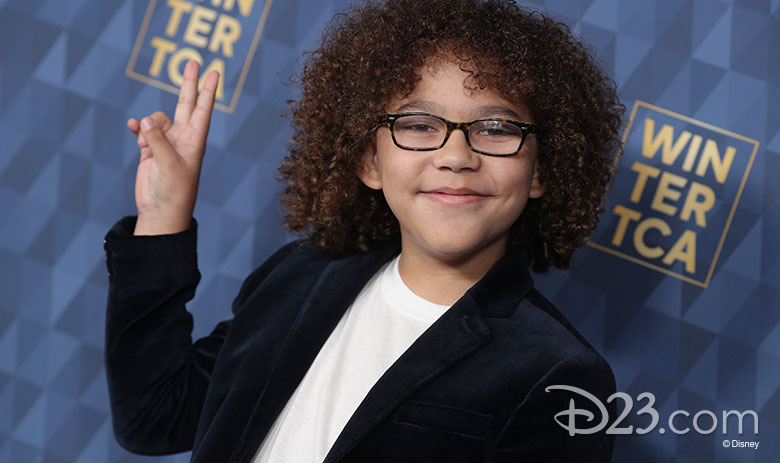 mixed-ish (Tuesdays 9|8c)
The mixed-ish cast is a bonafide family, on- and off-screen. "We're always playing games, always talking to each other, and always sitting by each other on lunch breaks," said Ethan William Childress, who plays Johan Johnson. "It's been great. I'm really hoping for a second season so I can still be with the same people because I'm loving it."
The 10-year-old actor was careful not to spoil the rest of the freshman comedy's upcoming episodes, but he did promise this: "It will be good. It's going to be very funny!"
The Rookie (Sundays 10|9c)
Nearly three months will have passed since the midseason finale aired—and it has a big question to answer when it returns February 23. "We're picking up with whether or not Lucy died," said Richard T. Jones, who plays Wade Grey. "What do you think it will be?"
Jones was similarly ambiguous about the rest of the second season—but only because creator Alexi Hawley "keeps everything pretty tight-lipped," he explained. "So, if you want to see the best police drama/comedy/action show, you need to watch The Rookie!"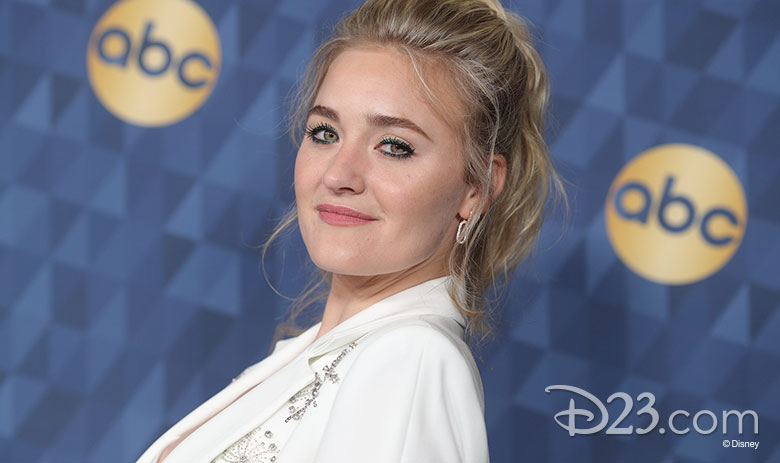 Schooled (Wednesdays 8:30|7:30c)
The '90s-set spinoff of The Goldbergs will see teachers Lainey Lewis (AJ Michalka), Charlie "C.B." Brown (Brett Dier), and Wilma Howell (Haneefah Wood) "grow closer as a threesome," Michalka said. "I love when the storyline involves us all, because I find it to be really funny and charming. We have some really cute things in the coming episodes."
Two seasons into Schooled, Michalka said Lainey is "recalibrating her passion and figuring out that being in a professional band is not necessarily the route she should take, and she's actually finding a passion for this job at William Penn Academy." Though she once viewed her teaching job as a detour on her way to stardom, "Now she's like, 'No, I love this,'" Michalka said. "She's connecting with her students and she truly feels she's helping them get to the next phase of their musical passions. I really love that. I think she's becoming a really good teacher. I have a lot of respect for her."
Wood added she's trying to balance her character's "hard as nails" persona at school with her "fun and silly side," while Dier said he's enjoying exploring C.B.'s "childlike wonder."
Single Parents (Wednesdays 9:30|8:30c)
Is Tyler Wladis excited that his character, Graham D'Amato, finally got to meet his father (guest star Adam Brody) in season two? "Oh, yeah!" the young actor said, whooping his fists. Meanwhile, Marlow Barkley, who plays Sophie Cooper, hinted there will be "real drama" brewing between parents Angie D'Amato (Leighton Meester) and Will Cooper (Taran Killam), as well as Poppy Banks (Kimrie Lewis) and Douglas Fogerty (Brad Garrett). "There's everything on this show," said Wladis. "There's comedy and drama!"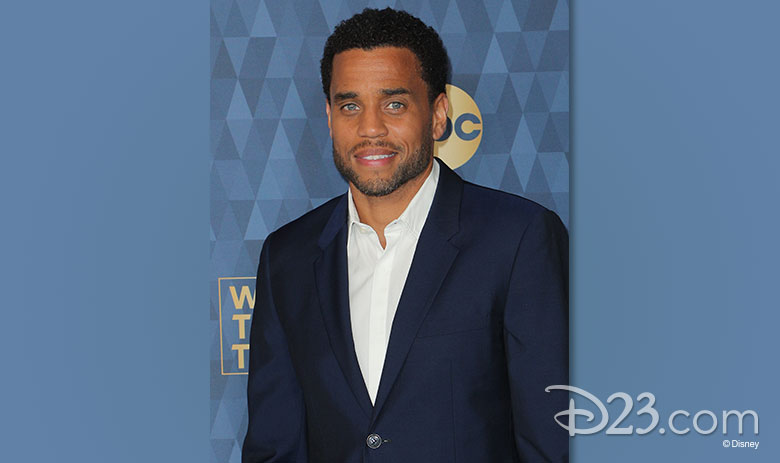 Stumptown (Wednesdays 10|9c)
There would be no Stumptown without Cobie Smulders, according to co-star Michael Ealy. "When people tell me they love the show, I think they really just love her, because she really is the heart and soul of this show. She's killing it! I love Cobie, but I love her character even more, because I feel like her character is so much more interesting than she is!" Ealy said with a laugh. "I tell her all the time, and I think Cobie will admit that! Dex is not a romanticized television character. Stumptown is not like anything else on TV right now. It's a bit of a throwback to the P.I. shows of the '80s, but instead of some messy guy, you have Cobie playing Dex Parios, and she is absolutely phenomenal in this role."
Ealy, who plays Miles Hoffman, hinted things are only going to get more complicated for the star-crossed lovers as the season progresses. "I wasn't sure where things were going to go," he said, "and where Cobie and I's characters go will get really interesting."
Meanwhile, Tantoo Cardinal, who plays Sue Lynn Blackbird, said she feels lucky to work with a cast that also includes Jake Johnson, Cole Sibus, Adrian Martinez, and Camryn Manheim. "There's an appreciation and a sense of joy, really, to be able to do this work," she said. "It's great to go to work with people who are invested in what we're doing and have a sense of possession about it." To that end, Ealy hopes to be "given the opportunity to come back and paint on this canvas" for many more seasons. "If you're blessed, you get to grow with your character. That is the beauty of television."
Episodes can also be viewed the next day on ABC.com, the ABC app, and Hulu.