By Zach Johnson
Oh, boy! It's the Year of the Mouse, so you can bet Mickey and friends are taking part. Traditionally celebrated within Chinese, Korean, and Vietnamese cultures, Lunar New Year honors the celestial journey of the sun and the moon as they cycle into another year. To help get you in the spirit, we've rounded up everything to do, eat, and see at Disney California Adventure Park, Hong Kong Disneyland Resort, and some of the many other ways Disney is saluting the Year of the Mouse.
Disney California Adventure Park
From January 17 through February 9, 2020, guests visiting the park in Anaheim, California, will enjoy exciting live entertainment and musical performances. Running several times daily, "Mulan's Lunar New Year Procession" is a special parade led by Mulan that dedicates the new year's blessings to family and friendship. Since it's the Year of the Mouse, Mickey Mouse and Minnie Mouse join the procession in new celebration attire, along with Goofy in his "God of Good Fortune" ensemble and Chip 'n' Dale in their red vests.
The 24-day celebration will also see the return of the "Hurry Home – Lunar New Year Celebration" before the World of Color spectacular. The uplifting nighttime water show at Paradise Bay tells the tale of a little lantern's quest to reunite with family for the annual celebration of good luck and fortune—and features an appearance from Mulan!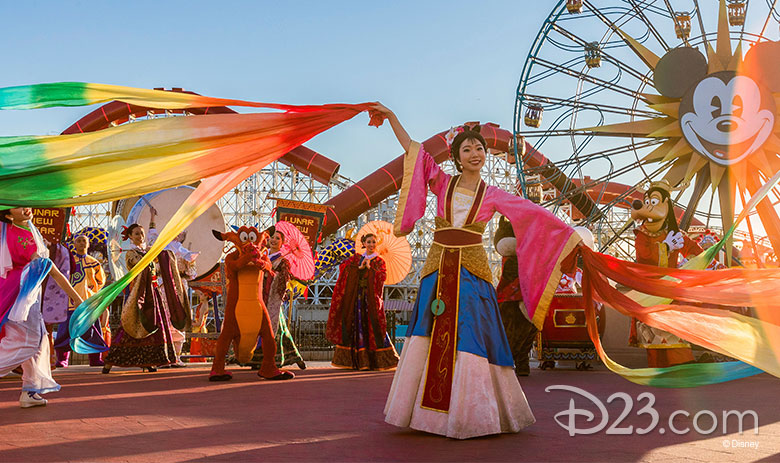 Mickey and Minnie will don festive attire as they greet guests at Paradise Gardens. Other characters guests may encounter include Mulan, Pluto, and the Three Little Pigs.
Red and gold décor symbolizes good fortune, and guests will notice ornamental lanterns and banners wishing them a Happy Lunar New Year—in multiple languages!
Foodies will enjoy four festive marketplaces to experience delightful food and beverages inspired by Chinese, Korean, and Vietnamese cultures, including the smoked beef bulgogi short rib and the peach sojito, plus other new and returning favorites. The Sip and Savor pass is available to guests who want a taste of all the Asian marketplaces.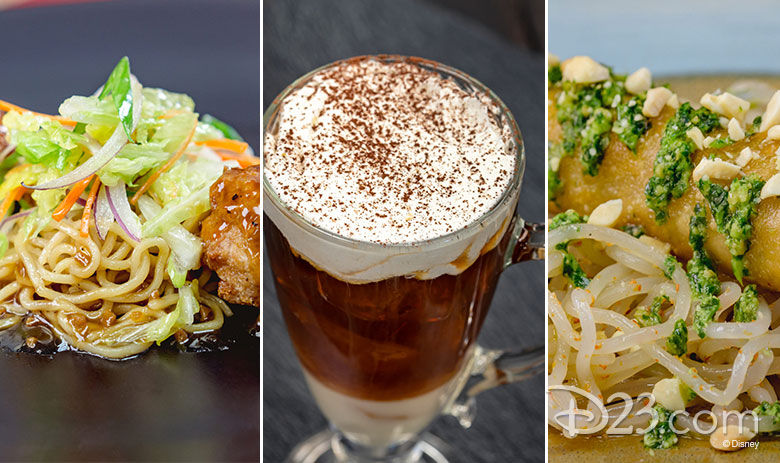 Longevity Noodle Co.
Chicken Meatballs and Lo Mein Noodles with Cabbage Salad and Apple-Ginger Sauce
Vegetable Egg Roll and Chilled Sesame Garlic Noodles with Cilantro-Cashew Sauce and Toasted Peanuts
Black Sesame Mochi Donut
Vietnamese Cold Brew with Coconut Milk
Tsingtao (bottled alcoholic beverage)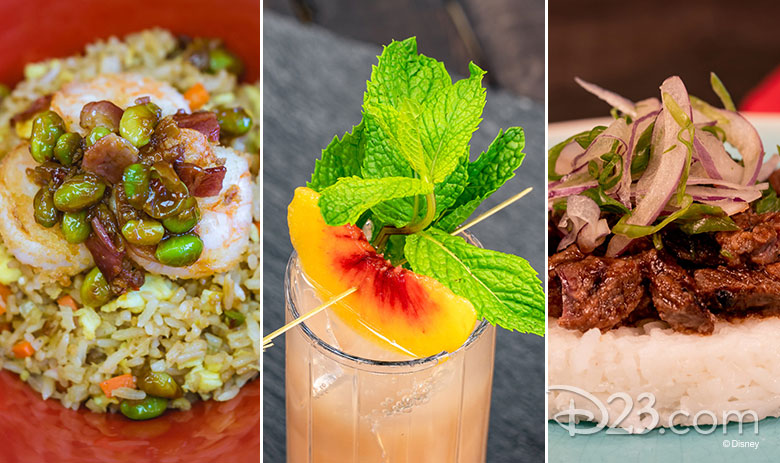 Lucky 8 Lantern
Shrimp Fried Rice with Garlic Bacon Edamame
Smoked Beef Bulgogi Shortrib on Rice Cake
Manadarin Orange and Green Tea Tart
Peach Sojito (alcoholic beverage)
Hitachino Nest Beer (bottled alcoholic beverage)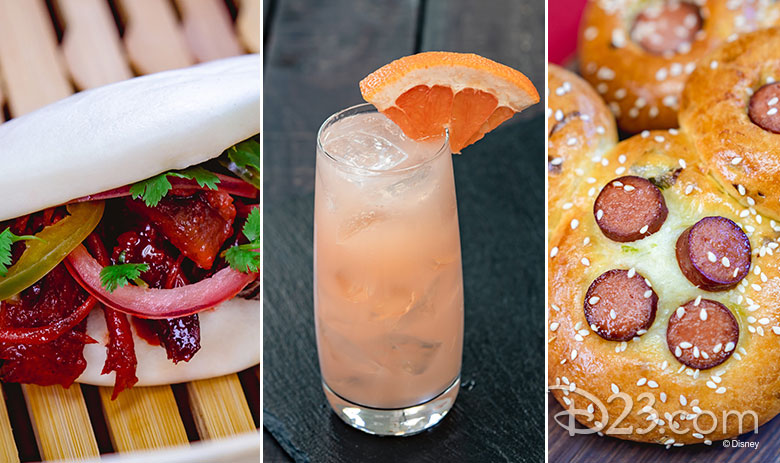 Prosperity Bao & Buns
Char Siu Pork Bao – Chinese BBQ Pork with Pickled Red Onions and Jalapeño
Mickey Chinese Hot Dog Bun
Lychee-Grapefruit Gin Spritzer (alcoholic beverage)
Kloud Original Gravity Lager (canned alcoholic beverage)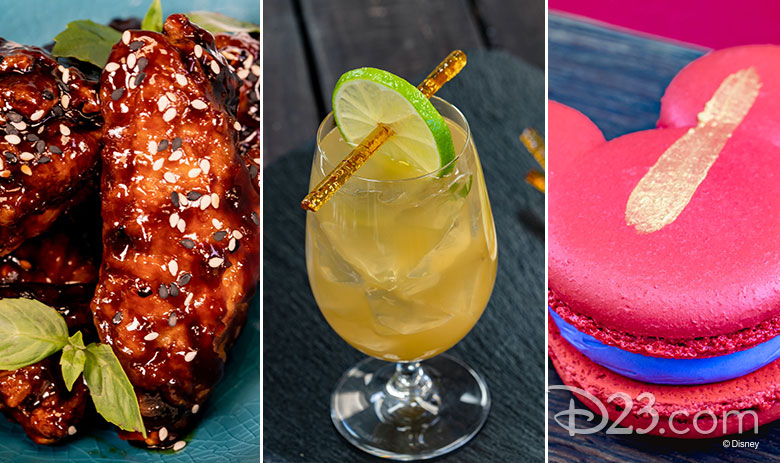 Red Dragon Spice Traders
Firecracker Three Cup Chicken Wings
Shrimp & Ginger Dumplings with Soy Reduction and Sriracha Mayo
Purple Yam Macaron with Crème Fraîche
Honey-Lime Green Tea
Honey-Lime Green Tea with Bourbon (alcoholic beverage)
Bottle Logic Hanamacahi (draft alcoholic beverage)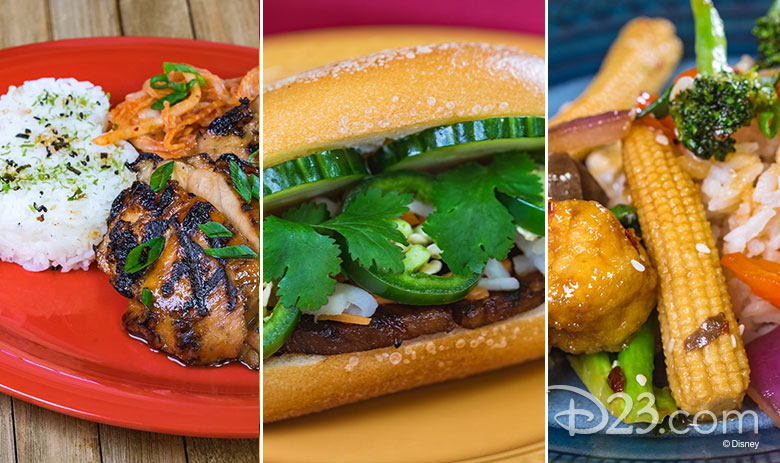 Themed food and beverage options are also available at the following locations:
Paradise Garden Grill (Mobile Order Available)
Korean Grilled Chicken
Plant-Based Orange Tempeh
Pork Belly Bahn Mi
Whole Deep-Fried Tilapia with Chili Lime Vinaigrette and Steamed Rice
Mango Mousse
Almond Milk Iced Tea
Orange Blossom Cocktail (alcoholic beverage)
Tiger Beer
Kloud Beer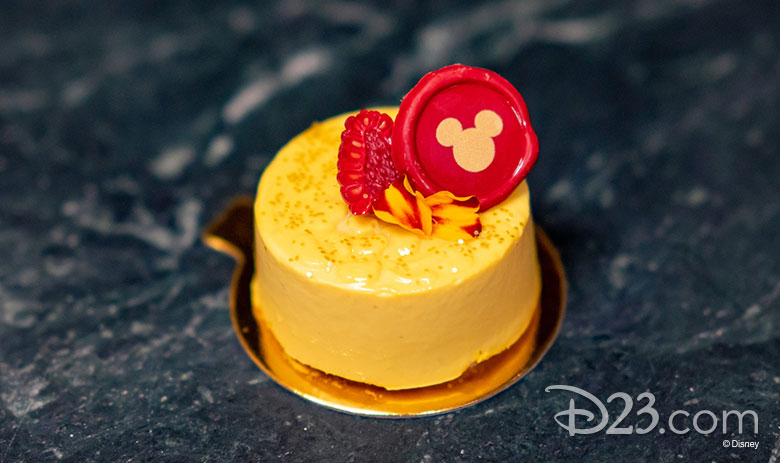 Lucky Fortune Cookery (Mobile Order Available)
Bao Bun with Seasonal Fruit
Outdoor Vending Carts
Almond Cookies
Bulgogi Chicken
Lamplight Lounge
Pork Belly Egg Rolls – fried crispy egg rolls stuffed with tender pork belly and served with spicy mango glaze, pickled carrots, leaf lettuce, fresh cucumber, and pork rinds egg rolls stuffed with tender pork belly and served with spicy mango glaze, pickled carrots, leaf lettuce, fresh cucumber, and pork rinds
Throughout the celebration, daily performances by authentic Chinese, Korean, and Vietnamese dancers and musicians will take place throughout Paradise Gardens Park.
New themed merchandise inspired by different cultures of East Asia are available to purchase. Guests will find all-new spirit jerseys, fun bobble-head figures with Chip 'n' Dale, a traditional red envelope set, themed Minnie Mouse ear headbands, and more!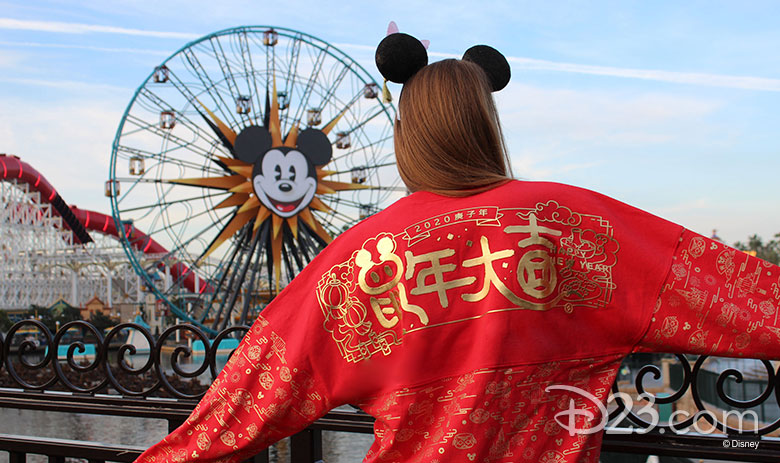 Lucky Wishing Wall, located in Paradise Gardens, is where guests may write down wishes and tie them to the wall in hopes for a prosperous future. The educational art walls provide guests with information about the festival, including fun details such as "What Year Are You?," as well as the unique story of Lunar New Year in each culture.
One area of the park features a complimentary dragon's pearl coloring craft, while another features Chinese calligraphy with local artisans. Plus, new face-painting opportunities are now part of the Lunar New Year celebration, available for purchase.
Hong Kong Disneyland Resort
From now until February 9, 2020, everyone's favorite mouse will be ringing in the new year throughout the park as part of the "Magical Year After Year" Chinese New Year Event.
Guests visiting Hong Kong Disneyland Resort during the first five days of the Chinese New Year (January 25–29, 2020) will receive a newly designed, Mickey Mouse-themed red packet upon entering the park (while supplies last). These limited-edition "packs of fortune" are memorable souvenirs and can be turned into fai chun banner decorations.
Enjoy the park's festive decorations, including fai chun, beautiful lanterns, and flowers. Mickey joins his friends in their Chinese New Year outfits as they wish everyone a happy new year filled with good fortune and happiness. The Disneyland Band also brings joy by performing a series of Chinese New Year-themed songs. Guests can tour the specially created "Mickey's Lucky Trail," featuring nine spots in the park filled with good luck to help guests collect blessings for 2020 (during the first three days of the Lunar New Year), and they can even collect an exclusive set of stickers along the trail!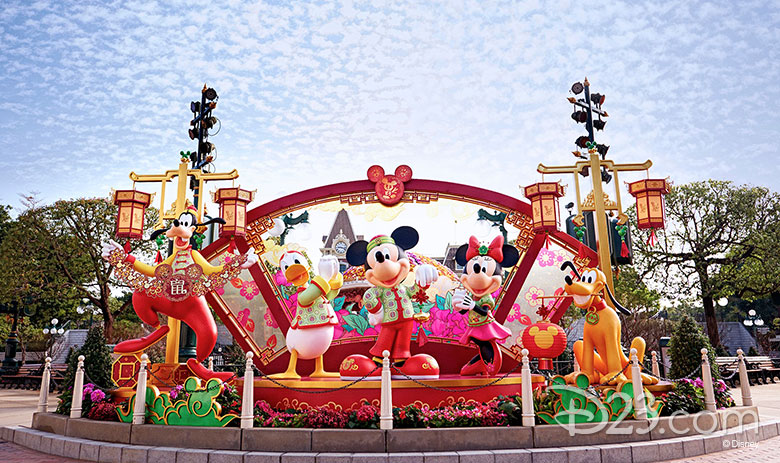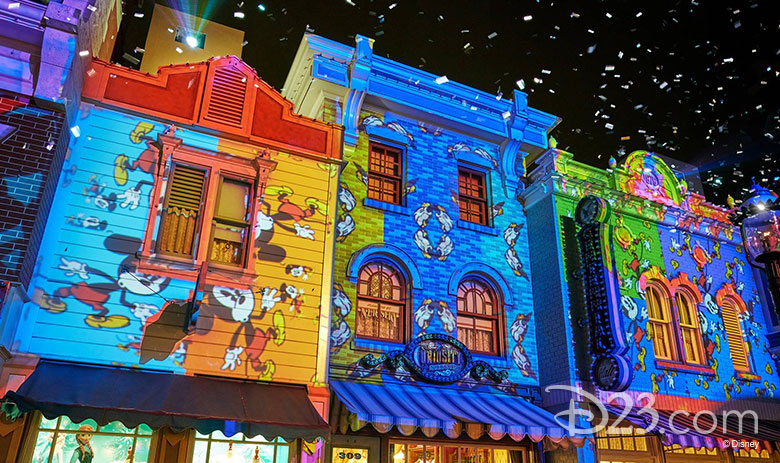 Each night, a dazzling Chinese New Year-edition of the "We Love Mickey!" projection show features Mickey dressed in his Chinese New Year outfit. Also, guests can also say "Kung Hei Fat Choi" to "God of Fortune" Goofy at The Annex and take pictures with him.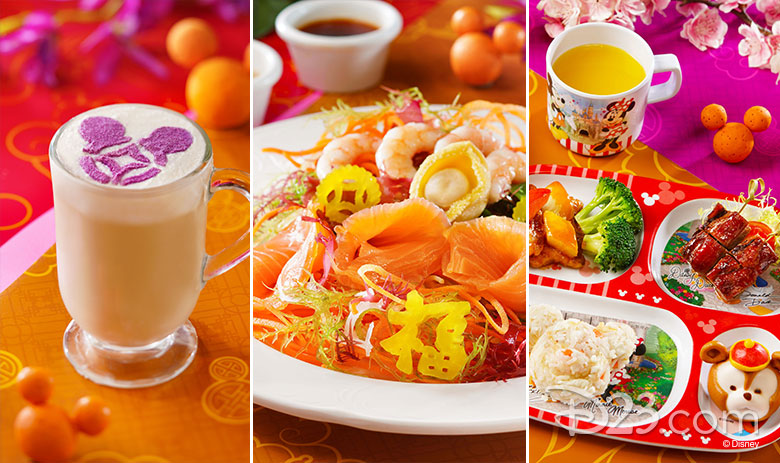 Hong Kong Disneyland Resort is serving up a series of delectable dishes with a festive twist. Guests can enjoy a traditional "Lo Hei" at Main Street Corner Cafe, hosted by Coca-Cola®, try the Chinese New Year-themed pastries at Main Street Bakery, and indulge in a decadent "Full House of Golden Treasures Dinner Set" at the Crystal Lotus.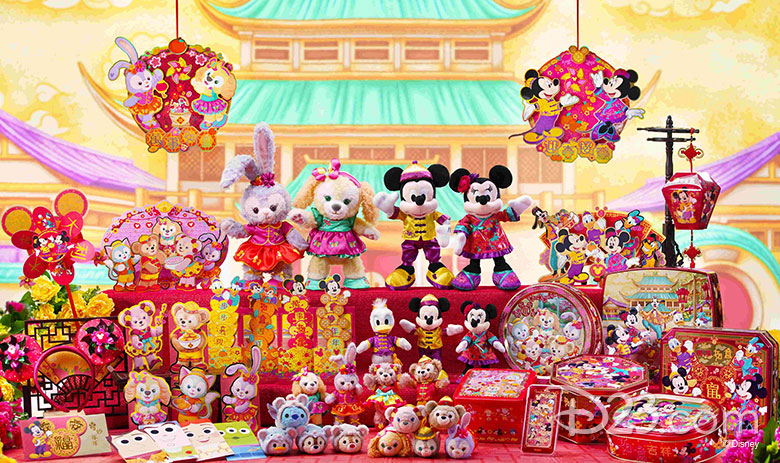 Collect yourselves, collectors, because more than 50 exclusive merchandise items will be available! Check out the new Chinese New Year looks for Mickey and friends, as well as for Duffy and friends. Ring in Lunar New Year by snagging themed home décor, red packets, colorful new headbands, Year of the Mouse-edition Tsum Tsums, and more. Guests will flip their fins over Ariel's Grotto Coral collection, and they'll fall in love with Minnie's REDD color fashion series—both of which are perfect for this time of year!
Hong Kong
In celebration of the Year of the Mouse, Disney worked with local partners to bring fans a wide range of Mickey-themed collections filled with Lunar New Year vibes. Through February 16, 2020, multiple Hang Lung Properties malls in Hong Kong—including Fashion Walk, Grand Plaza, Hollywood Plaza, Gala Place, Amoy Plaza, Kornhill Plaza, and Peak Galleria—have transformed into a festive Mickey town, part of the "Mick" the Holidays Bright campaign.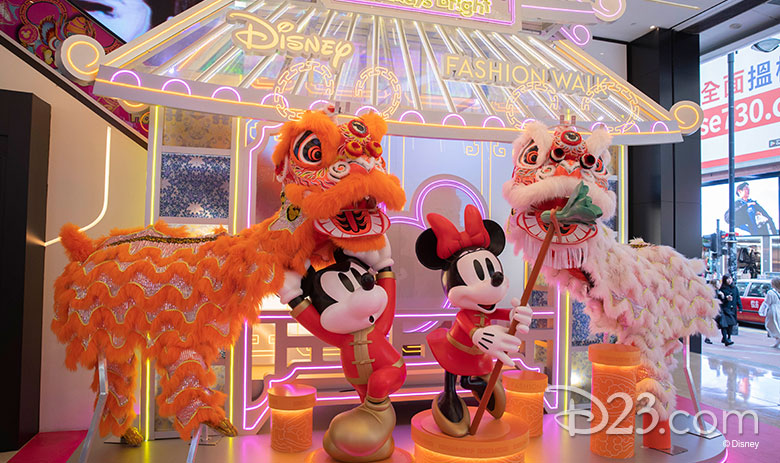 During the campaign period, Disney will delight fans with Mickey-themed decorations, including a specially-curated Mickey-themed lion dance art installation, a brand-new collection with local classic brand Red A, and a series of Mickey-themed products, which are available at the pop-up store in Fashion Walk. At the kick-off ceremony held at Fashion Walk on January 10, Mickey and Minnie were dressed in their New Year's costumes and made a surprise guest appearance along with actress Eliza Sam.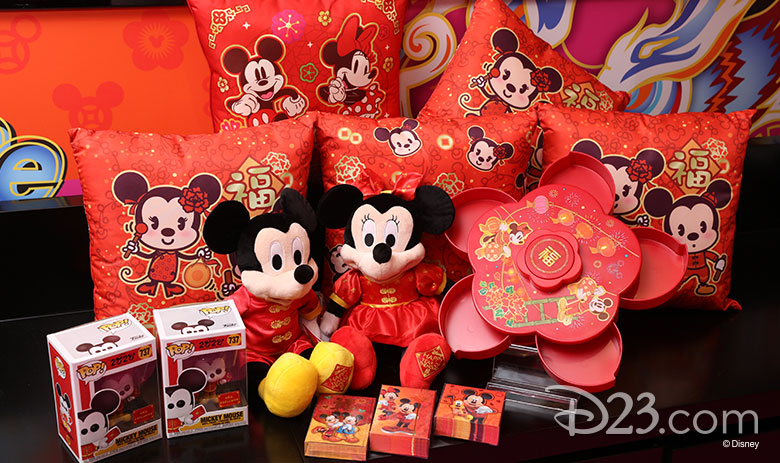 Robert Tam, director and general manager of Consumer Product Commercialization in Hong Kong, and Belle Cheng, Disney's design manager, were joined by representatives from Hang Lung Properties and Red A, Master Keung (who made the Mickey-themed lion head), as well as Keith (a Mickey super fan) for a fireside chat to talk about the Year of the Mouse partnerships, creative, and everyone's affinity for Mickey Mouse.
South East Asia
Across South East Asia, Disney is celebrating at several malls with their Year of the Mouse campaign featuring Mickey and Minnie installations, pop-up shops with special CNY products and memorable experiences including Mickey and Minnie meet and greets, photo booths, and more.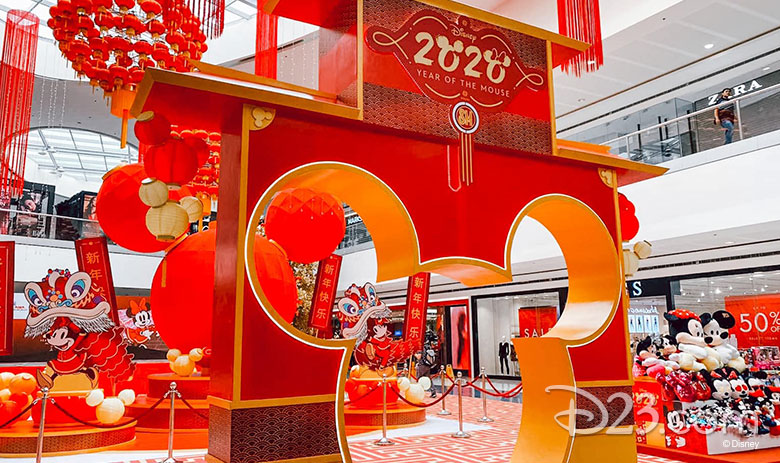 "Year of the Mouse" with SM, Philippines (January 23)
Disney Philippines and SM will launch the "Year of the Mouse" Chinese New Year campaign through a media event held at SM Megamall. Fans, influencers, and members of the media will enjoy meet and greet experiences with Mickey and Minnie. Mickey and Minnie will tour four SM malls from January 23–26, 2020. There will also be a social media promotion to highlight Mickey and Minnie apparel available in SM.
Disney's Year of Mouse Special Event at Mall Kelapa Gading, Jakarta
From now until February 2, 2020, fans can enjoy Disney's Year of the Mouse Mall Event at Mall Kelapa Gading Jakarta. Various Mickey Mouse and Minnie Mouse installations and fun photo booths are available for fans to experience their favorite Disney moments. Kids and families can also bring home their favorite Disney products from key partners and licenses at the retail area.
OPPO Reno2 Year of the Mouse Limited Edition, Indonesia—January 24
Disney Indonesia and Oppo will launch Oppo Reno2 Year of the Mouse Limited Edition on January 24, 2020. It will come in an exclusive packaging featuring the iconic Mickey Mouse. Reno2 Year of the Mouse Limited Edition will be available for pre-order at local e-commerce platform Blibli.com from January 17–23, 2020. The offline sale of the smartphone will begin on January 24, 2020.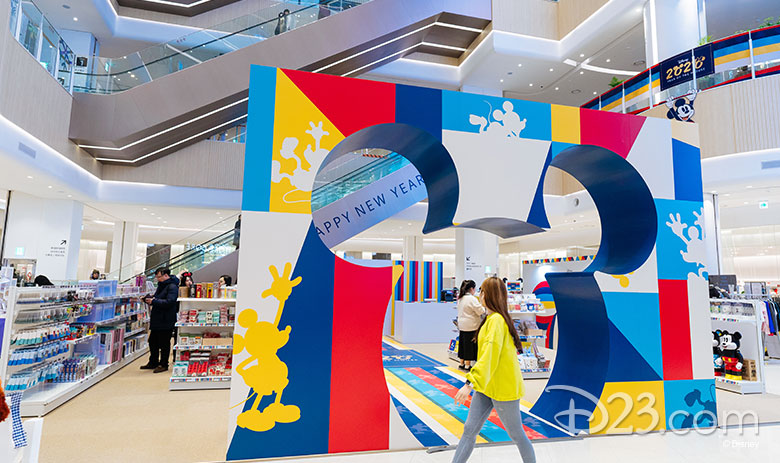 Korea
In Korea, The Walt Disney Company celebrates Year of the Mouse with a Mickey-themed mall activation at Lotte Mall and a Mickey-themed pop-up shop called "Mickey House" featuring Mickey products with a newly adopted retro design.