By Nicole Nalty
Every Disney fan knows––food just tastes better when it's shaped like Mickey Mouse. Whether you're craving salty or sweet, there's a Mickey treat for every appetite. Here are just a few of our favorites, and some of the places you can find them:
Mickey Macaron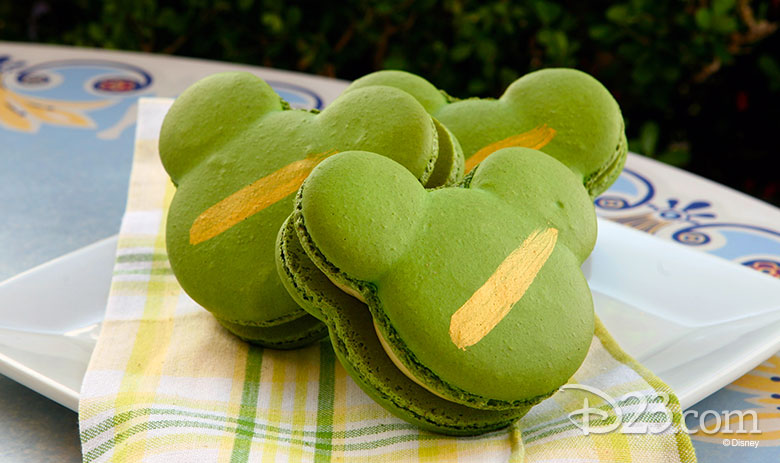 One of the newer additions to the Mickey Mouse lineup, this Mickey shaped macaron (our friend Rachel Bshero at the Disney Parks Blog created your guide for macaron vs. macaroon!) is a light delight in any flavor.
If you're snacking at Walt Disney World Resort you can grab a macaron at Amorette's Patisserie, Les Halles Boulangerie-Patisserie, or indulge in a Macaron Ice Cream Sandwich at L'Artisan des Glaces.
If Disneyland Resort is where you're chowing down, grab this delectable delicacy at the Jolly Holiday Bakery Café or a cooled down version in the form of an ice cream sandwich at Carthay Circle Restaurant at Disney California Adventure.
Character Dome Cake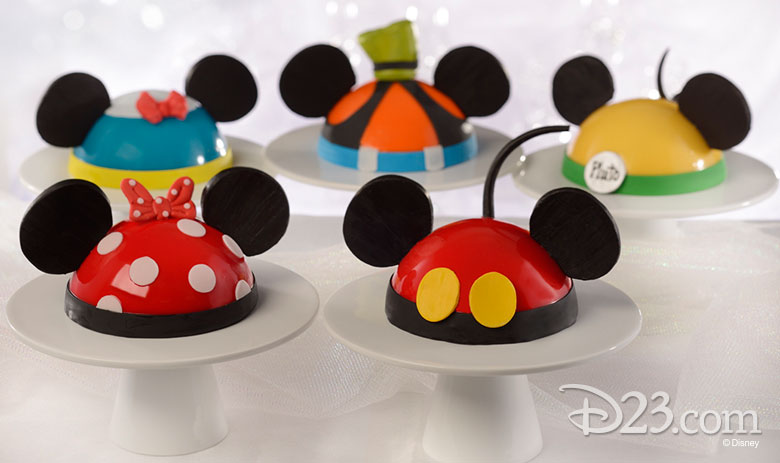 Another new addition to Mickey-shaped sweets, this darling dome cake from Amorette's Patisserie in Disney Springs is the perfect take-home treat to enjoy with family and friends after your Walt Disney World vacation.
Mickey-Shaped Pretzel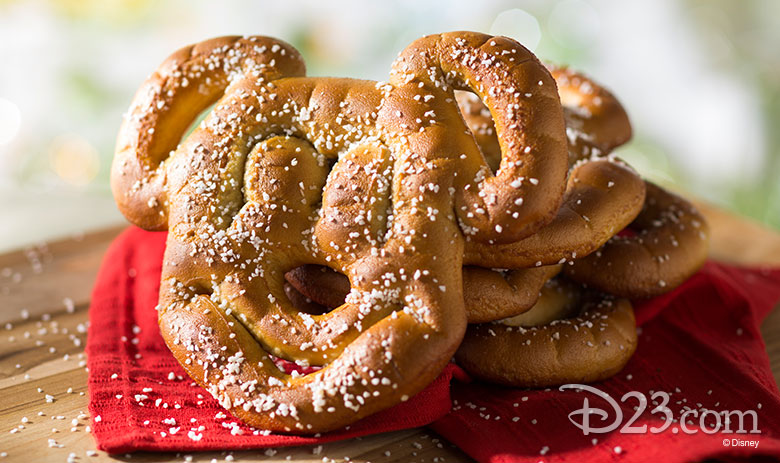 In our opinion, it's always a good time for a Mickey pretzel. You can munch on this savory snack salted or unsalted, with or without cheese dip.
Get your different-flavored twists on at Walt Disney World with a variety of pretzels available at The Lunching Pad, Sleepy Hollow, Gaston's Tavern, Prince Eric's Village Market, Kringla Bakeri Og Kafe, Sommerfest, Jock Lindsey's Hangar Bar, and The Polite Pig.
If you're deciding whether it's to be or knot to be at Disneyland Resort, you can grab one of these classic treats at any of the pretzel carts located all around the parks!
Mickey Mouse Waffles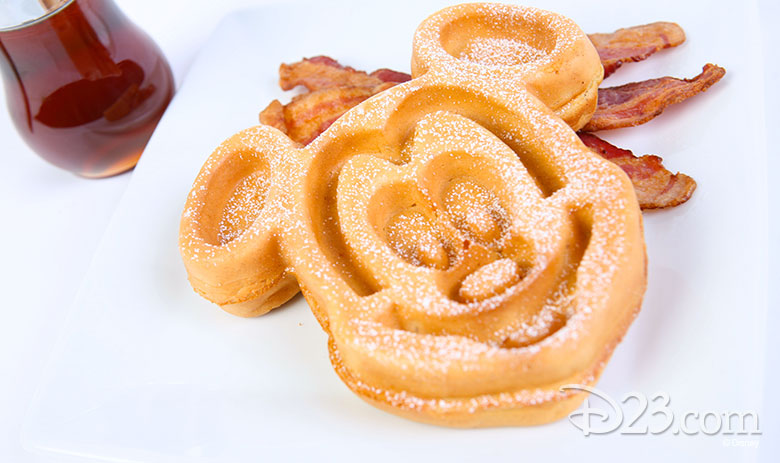 We never waffle over breakfast shaped like the big cheese. The Mickey waffle––along with the equally delicious Mickey pancake––have been Disney Parks staples for generations of Disney fans.
If you're eating a waffle lot at Walt Disney World, grab your breakfast delight at the Whispering Canyon Café, Fresh Mediterranean Market, Garden Grove, Roaring Fork, and the Crystal Palace.
When you know you're morning would be just waffle without, well, a waffle, at Disneyland Resort, head over to Carnation Café in Disneyland park and Tangaroa Terrace at the Disneyland Hotel to get your sweet breakfast fix.
Mickey Premium Ice Cream Bar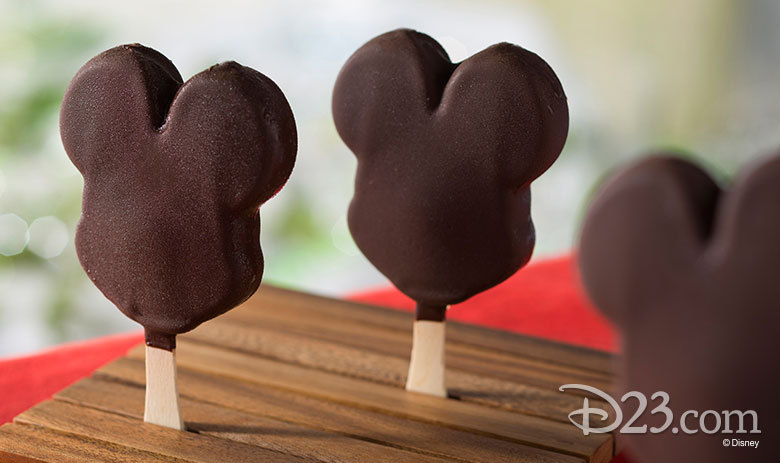 Is there any treat more iconic than the Mickey premium ice cream bar? Creamy vanilla ice cream coated in chocolate, warm this sweet up in your hands before taking your first bite.
If your heart is melting for this cool snack at either Disneyland or Walt Disney World, grab one (or a pair) at any of the carts that sell frozen treats!
Mickey Mouse Ice Cream Sandwich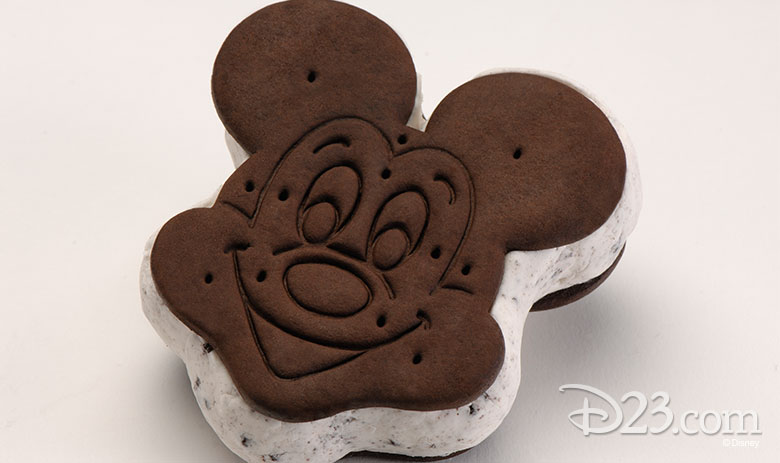 A Mickey Mouse ice cream sandwich is another cool snack for a hot day. Can't decide between these frosty eats? Bring a friend to a frozen treats kiosk and get one of each!
Mickey Mouse Beignets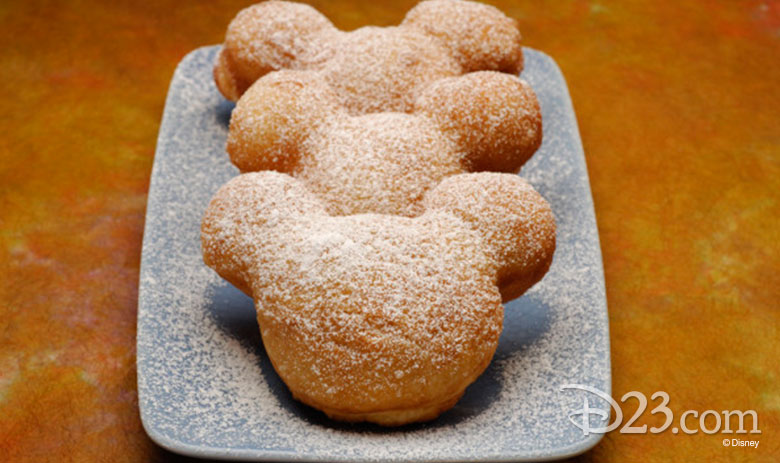 Sprinkled in powdered sugar, these warm desserts, inspired by the iconic New Orleans eat, are best enjoyed with a mint julep.
If you're ready to say beign-YAY at Walt Disney World, grab a trio of these ch-ear-ful treats at Sassagoula Floatworks and Food Factory.
When all you knead to round up a perfect day at Disneyland is this famous delicacy, head over to the Mint Julep Bar in New Orleans Square, and grab some to share (or eat all on your own, we're not judging!).
Mickey Krispie Treats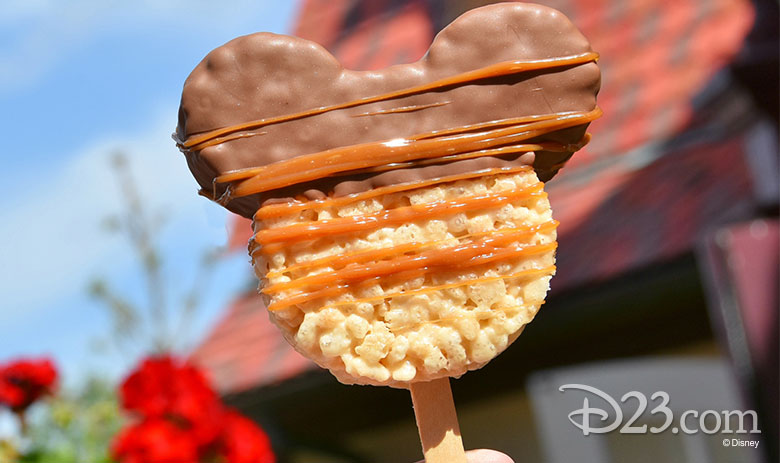 If you prefer more of a crunch to your snack, then the Mickey Krispie Treats should be your go-to. With all sorts of different kinds of flavors and varieties, there's an ear for everyone who holds Mickey dear.
If you're saying bon appé-treat at Walt Disney World, you can pick up your favorite flavor at Main Street Confectionery, Candy Cauldron, and Goofy's Candy Company. And, if this caramelly drizzled confection looks like the exact Mickey Krispie Treat you'd like to eat, you can grab it at Karamel Küche at Epcot.
Next time you're at Disneyland looking for a snack to love for ears and ears, grab one of these at Goofy's Kitchen and Pooh's Corner.