By Nicole Nalty
Whether you collect Disney pins, mugs, or maps, all Disney fans love to show their Disney pride––and the new Ethan Allen | Disney collection is a wonderful way to add a touch of pixie dust to your home. The full collection will be available on November 18 (and if you're joining us for Destination D November 19–20, you'll be able to see some of these amazing pieces in person!) but D23 Members are invited to take part in a special pre-sale of select items from the collection, starting Thursday, September 29, at 12:01 a.m. PT
Read on to see 10 terrific pieces from the collection, and set your alarm for tonight, September 29, at 12:01 a.m. PT to shop the pre-sale!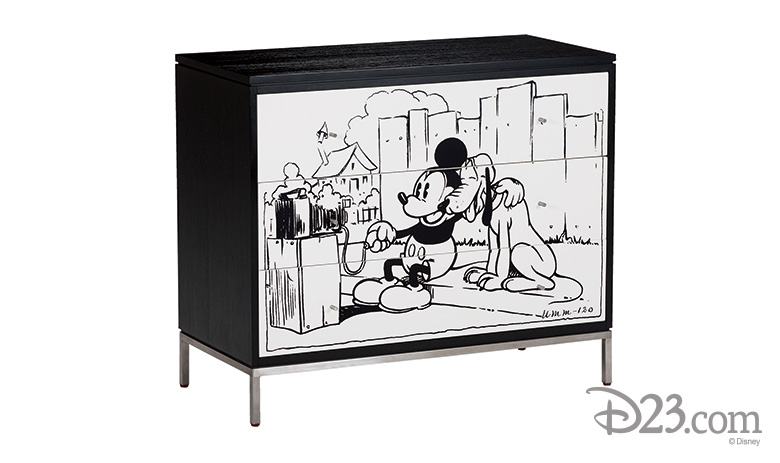 Character Chest––Available for pre-sale
This chest captures a picture-perfect moment between two pretty iconic pals––you might even call this the first Disney selfie!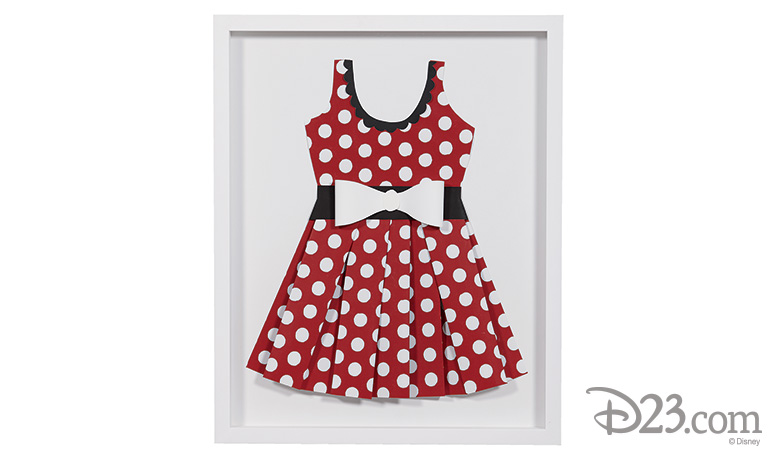 Perky as a Polka Dot––Available for pre-sale
This handcrafted Minnie Mouse-inspired art is as stunning as it is sweet! Framed in a shadowbox style, this piece is adorable on its own or as part of a Disney wall art collage.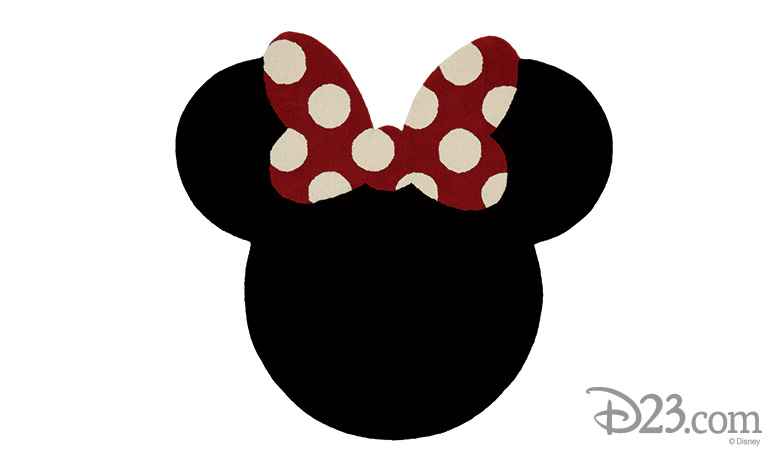 I See Minnie Rug––Available for pre-sale
This rug is spot-on––add to any room for a mini touch of Minnie!
Mickey Shadow Cabinet and Minnie Shadow Cabinet––Available for pre-sale
Mickey and Minnie are a perfect pair, and so are these cabinets! These are the ultimate "his and hers" nightstands for Disney fans.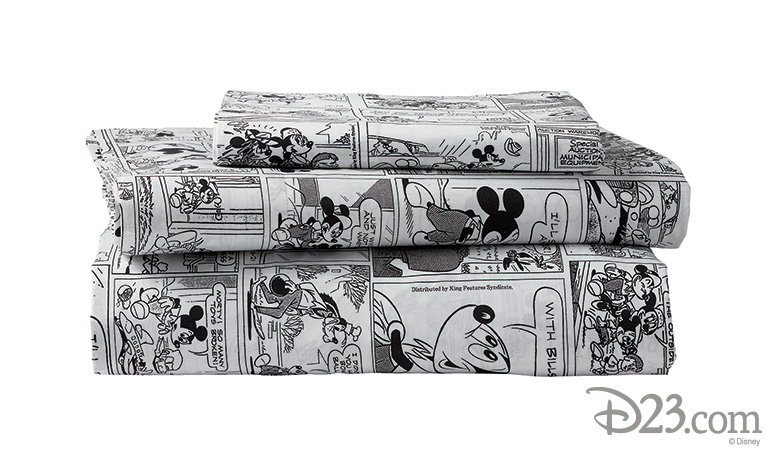 Comic Strip Sheet Set––Available for pre-sale
These Mickey Mouse comic strip sheets take bedtime stories to a whole new level.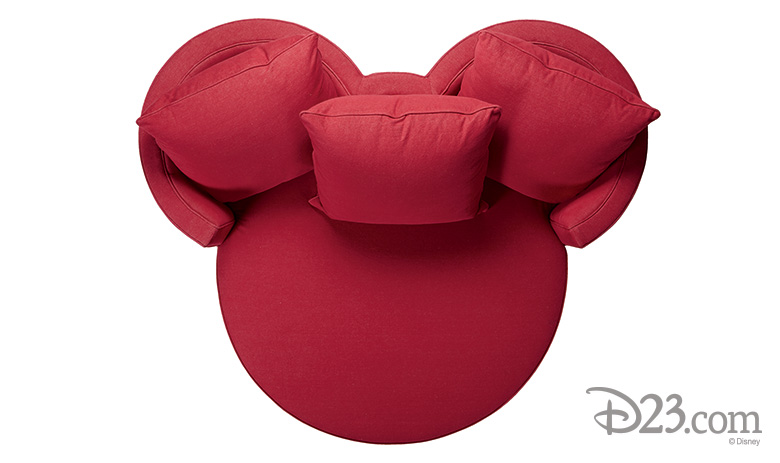 Mickey Mouse Club Chair and a Half––Available November 18
Settle in for story time with your little one! This chair and a half is perfect for a reading nook or cozy corner.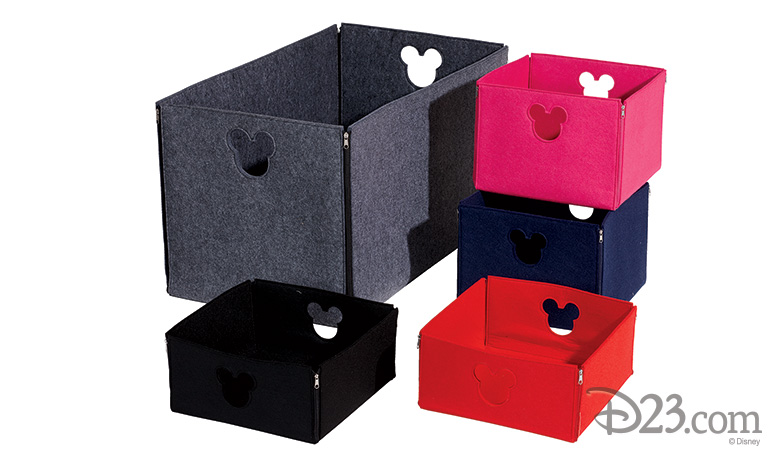 Fantastic Felt Storage Baskets––Available November 18
Talk about a Hidden Mickey! These storage baskets are a fun way to help your little Mouseketeer stay organized.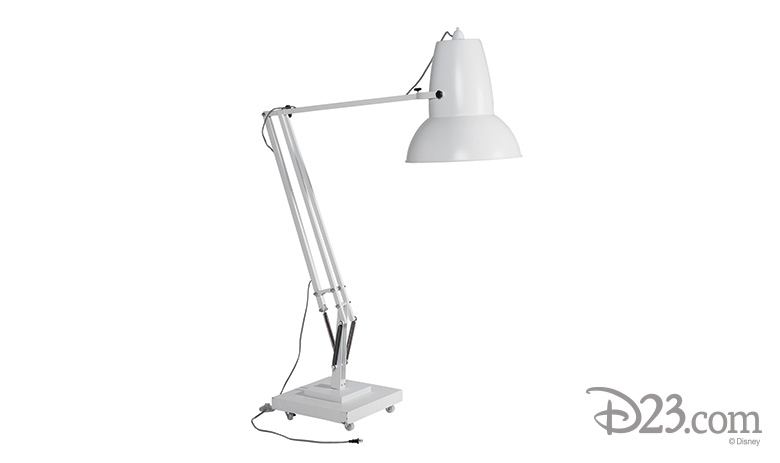 Film Strip Floor Lamp––Available November 18
This larger-than-life lamp may not be as animated as Pixar's Luxo. Jr, but it's sure to add some character to any space.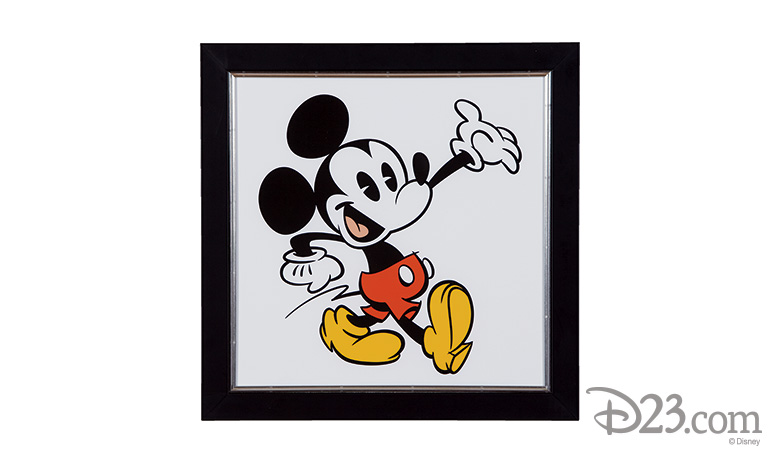 Mickey Shorts––Available November 18
Oh, boy! Mickey's the perfect friendly face to have hanging in your space.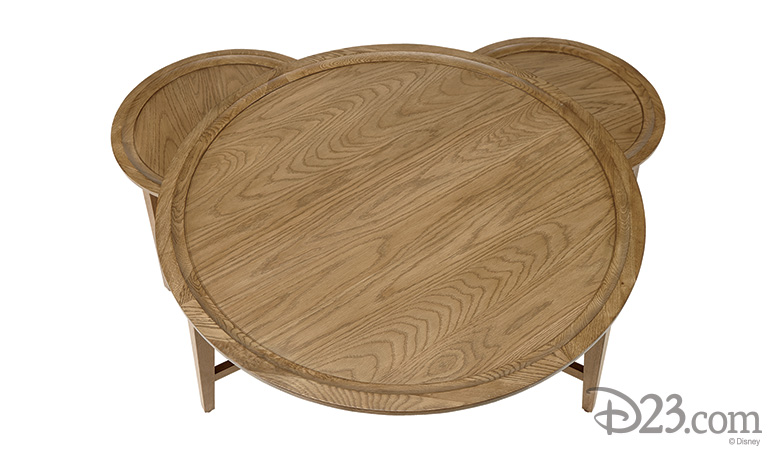 Mickey Mouse Table––Available November 18
This coffee table is such a conversation piece, and we're all ears! Use the table in its traditional shape, or pull out two smaller rounds for more space and of course, more Mickey!
Find more magnificent Mickey Mouse items and shop the pre-sale here. For more information on Ethan Allen | Disney, please visit: ethanallen.com/Disney.