By Steven Vagnini
After 11 years in the worlds of yesterday, tomorrow, and fantasy, Walt Disney decided to add a different kind of magic to Disneyland. On July 24, 1966, Walt Disney opened his newest land, New Orleans Square. "Disneyland has always had a big river and a Mississippi sternwheeler," Walt Disney said in Disneyland Around the Seasons (1966), one of his last televised appearances. "It seemed appropriate to create a new attraction at the bend of the river. And so Disneyland's New Orleans Square came into being: a New Orleans of a century ago when she was the 'Gay Paree' of the American frontier."
In celebration of New Orleans Square's 50th anniversary, take a look at some photos from the land's opening day.
"It was a gala day when we officially opened New Orleans Square," Walt said. "We had a real jubilee, Southern style." Here, Walt delivers a speech during the official dedication ceremonies on July 24, 1966.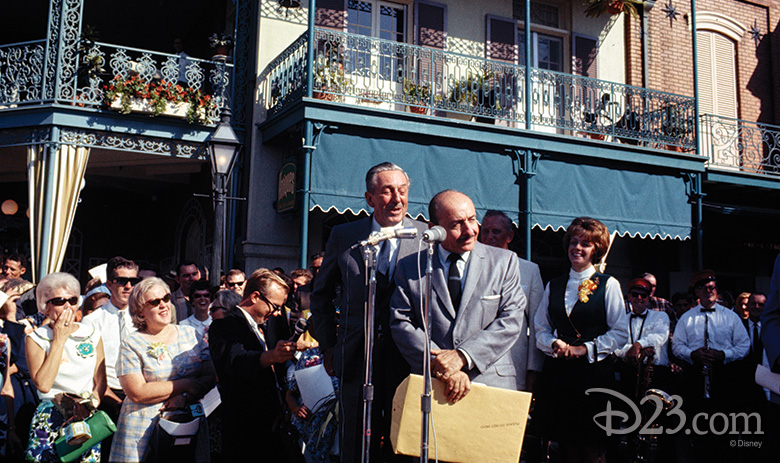 "Our special guest was the mayor of the first New Orleans—Louisiana, that is," Walt said, referring to Mayor Victor H. Schiro (pictured at the microphone). "After the usual dedication speeches, we presented his honor with a key to Disneyland's New Orleans." Also taking part in the historic day was 1966 Disneyland Ambassador Connie Swanson Lane (pictured to the Mayor's left).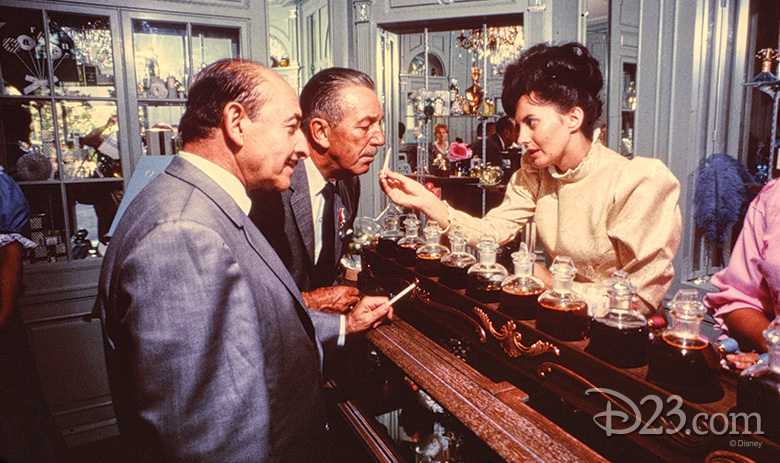 Walt and Mayor Schiro sample fragrances from Mlle. Antoinette's Parfumerie.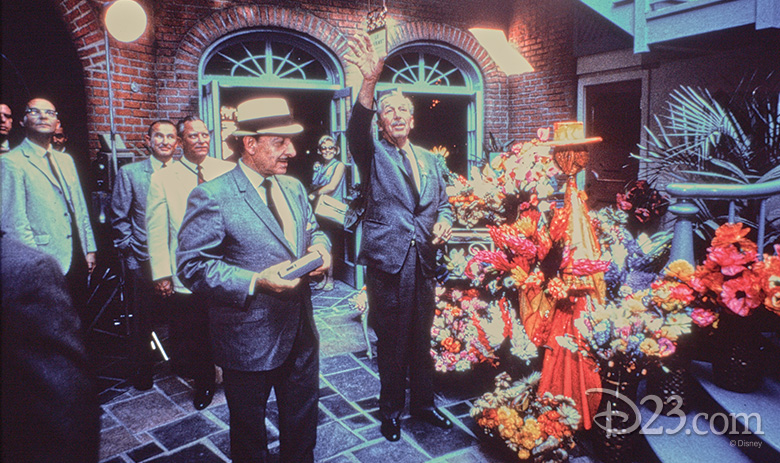 "Flower marts—a tradition of New Orleans—add color to the streets and courtyards," Walt said of New Orleans Square. Here, he points out details from the new area to Mayor Schiro. (A keen eye will spot Disneyland marketing director—and future Disneyland president—Jack Lindquist, fourth from left).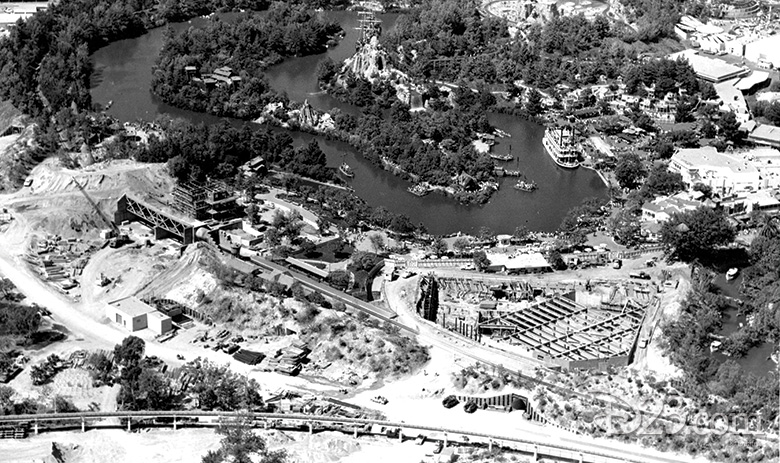 This aerial shot shows the park's expansion in the 1960s—including the massive show building for Pirates of the Caribbean in the bottom-right corner (adjacent to Adventureland's Jungle Cruise).