By Zach Johnson
It's the start of something new, Wildcats! The Disney+ original scripted series High School Musical: The Musical: The Series is set to debut at launch on November 12. With meta references and some docu-style elements, it follows students as they count down to the opening night of their school's first-ever production of High School Musical.
From creator and executive producer Tim Federle, the 10-episode series stars Joshua Bassett as Ricky, Olivia Rodrigo as Nini, Matt Cornett as E.J., Sofia Wylie as Gina, Julia Lester as Ashlyn, Larry Saperstein as Big Red, Dara Reneé as Kourtney, Frankie A. Rodriguez as Carlos, Kate Reinders as Ms. Jenn, and Mark St. Cyr as Mr. Mazzara. Before the first episode airs on ABC, Disney Channel, and Freeform on November 8 at 8 p.m. ET before its Disney+ debut, enjoy five behind-the-scenes stories from the cast!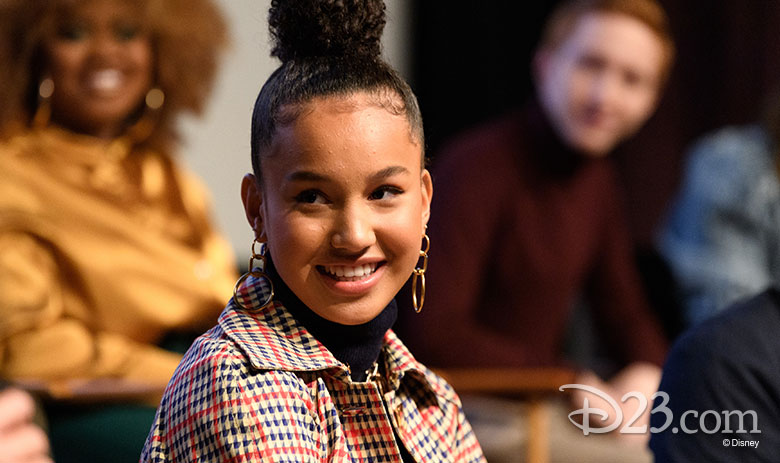 1. Wylie is a lifelong High School Musical fan. "When I was around 5 years old, there was this contest at my local mall: You had to walk across a red carpet and you could win tickets for your whole family to fly out to L.A. and be a part of the High School Musical 3 premiere," she says. "Somehow, 5-year-old Sofia walked across this carpet and won for her whole family—which is so strange! I have pictures, actually, of my family and me at the premiere. I was so excited! I still am excited to this day just thinking about it! Now, 10 years later, it's weird to think I'm able to be part of this amazing show."
2. Reneé was so impressive she was promoted early. "I was only supposed to be in one episode," she reveals. "Then, Tim was like, 'We're going to keep you around…' I was like, 'Thank you!' I'm so just so grateful." According to Federle, the decision was a no-brainer: "Someone like Dara Reneé, who walked in and was going to play a one-episode sidekick, brought so much to the table that I had to make her a series regular."
3. Many of the actors inspired storylines for their characters. In one example, Federle recalls how Rodriguez had auditioned with a song from Aladdin but "knew he had something else" to offer. "I was like, 'Is there anything else that's going to speak to a deeper place?' And he was like, 'Well, I have Whitney Houston.' He sang 'I Wanna Dance With Somebody' and it literally inspired an entire arc in the series. It's one of my favorite songs in the series, which Olivia and Dara sing and Frankie and Julia dance to."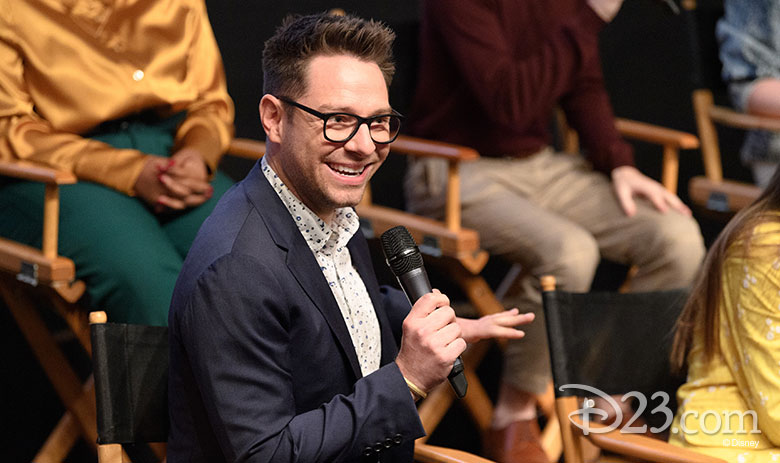 4. Filming at the real East High was a surreal experience. "I didn't think it was possible to be star-struck by a building, but I was genuinely star-struck by the school whenever we walked up!" Cornett says with a laugh. "It was like it was magical, in a way." Reinders confirms that Sharpay Evans' locker remains intact ("It's real!"), with Federle joking, "Paris has the Eiffel Tower, and Salt Lake has East High. It's a mecca!"
5. Federle and Reinders first met on Broadway. "Kate and I did Gypsy together," the executive producer reveals. "She starred in the 2003 Bernadette Peters revival, playing her daughter, and I was a chorus boy. I was always intimidated by her!" When Reinders auditioned for High School Musical: The Musical: The Series, she brought a flute. That sealed the deal, making Federle realize she already "was this drama teacher who cares so much about theater and has so much to say to the next generation." Regarding the flute, Reinders says she played the flute, the violin, and the piano when she was a child. So, when she was asked to demonstrate any special skills, she didn't hesitate. "After I sang," she says, "I literally pulled it out of a bag and played 'We're All in This Together!'"
Want more Disney+ news? Click here to stay up-to-date with what's streaming!