By Jocelyn Buhlman
In 2020, we're putting it into the universe: Adventure is out HERE! If you've got big plans for the new year, we want to see all your epic pictures—and we have the perfect way for you to commemorate your adventures.
The 2020 D23 Gold Member Gift (a.k.a. the D23 Fantastic Worlds Adventure Kit) features the D23 Adventure Bandana, designed by voice and visual artist Bret Iwan (you may recognize him from, you know, being the official voice of Mickey Mouse!). Inspired by Mickey's 1939 short The Pointer and America's National Parks, we hope you take this bandana with you on your next adventure!
If you're hoping to capture the perfect picture, next time you hold your breath and say, "cheese," make sure to hold up your bandana, too!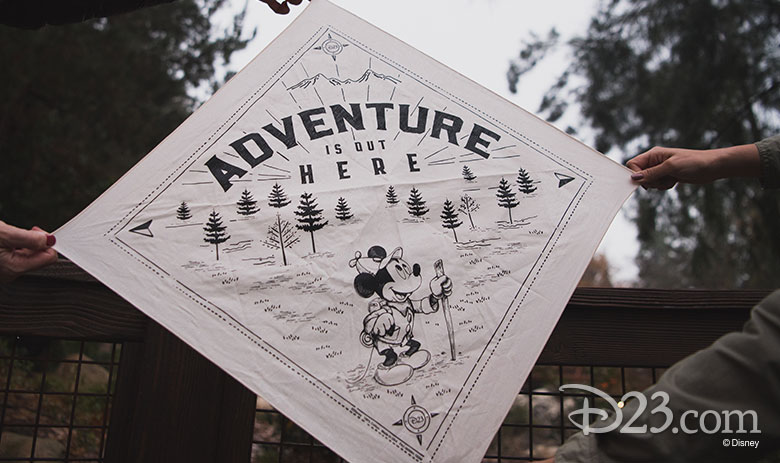 You're a bona-fide adventurer now! Share your pictures with us by using the #D23FantasticWorlds hashtag on Facebook, Twitter, and Instagram. We want to see where you're adventuring to in 2020!
Want one of these snazzy bandanas for yourself? The D23 Adventure Bandana is part of our 2020 D23 Gold Member Gift, available exclusively for D23 Gold and Gold Family Members joining and renewing in 2020. D23 Gold Family Members get a total of four bandanas with their kit—so the whole family can join in the adventure!  Be part of the magic and join D23 today.