By Jessica Benda
Hundreds of heartfelt, thrilling, and otherworldly stories live on Disney+—which poses the difficult task of picking what to watch. Luckily, we've devised a formula to get rid of that pesky decision paralysis, and it starts with your D23 membership card.
For the first time, new and returning D23 Gold Members get to pick their very own platinum membership card. Each of the four cards has a unique design, seen below, broken into four options—Disney, Pixar, Marvel, and Star Wars.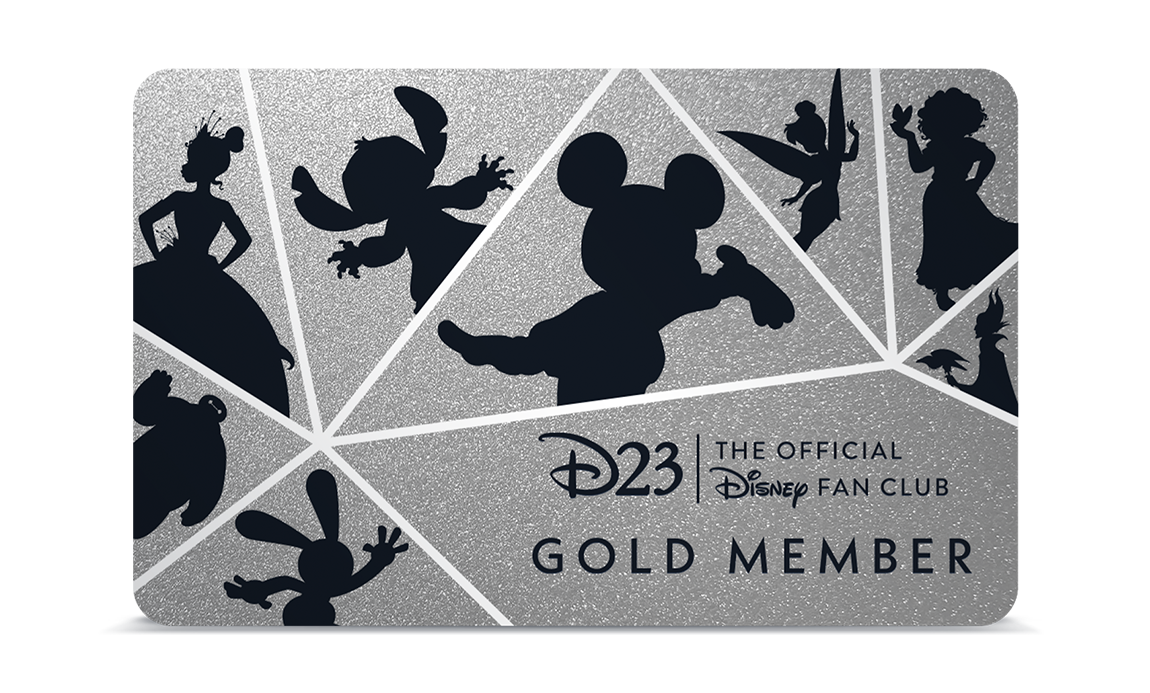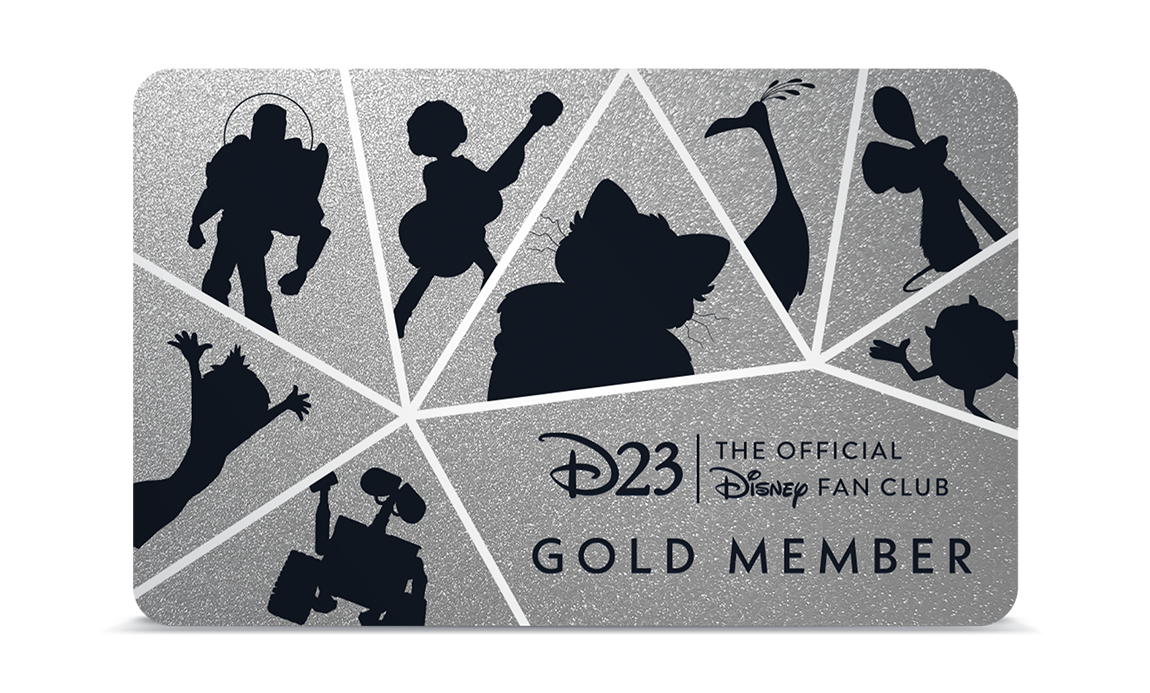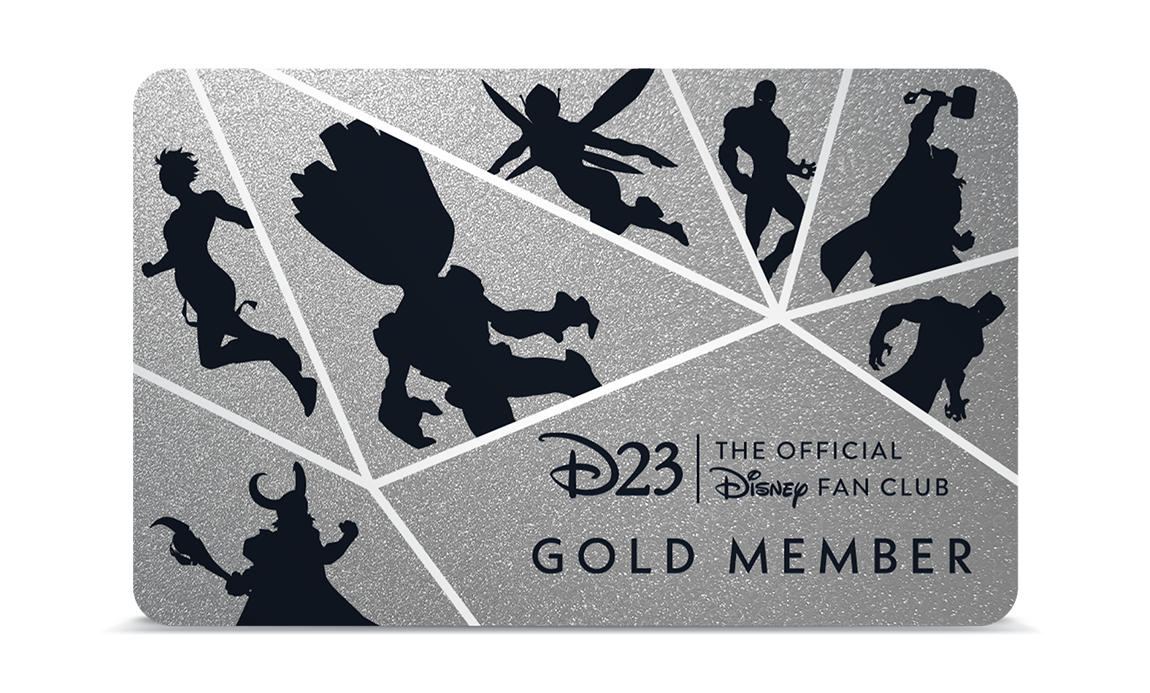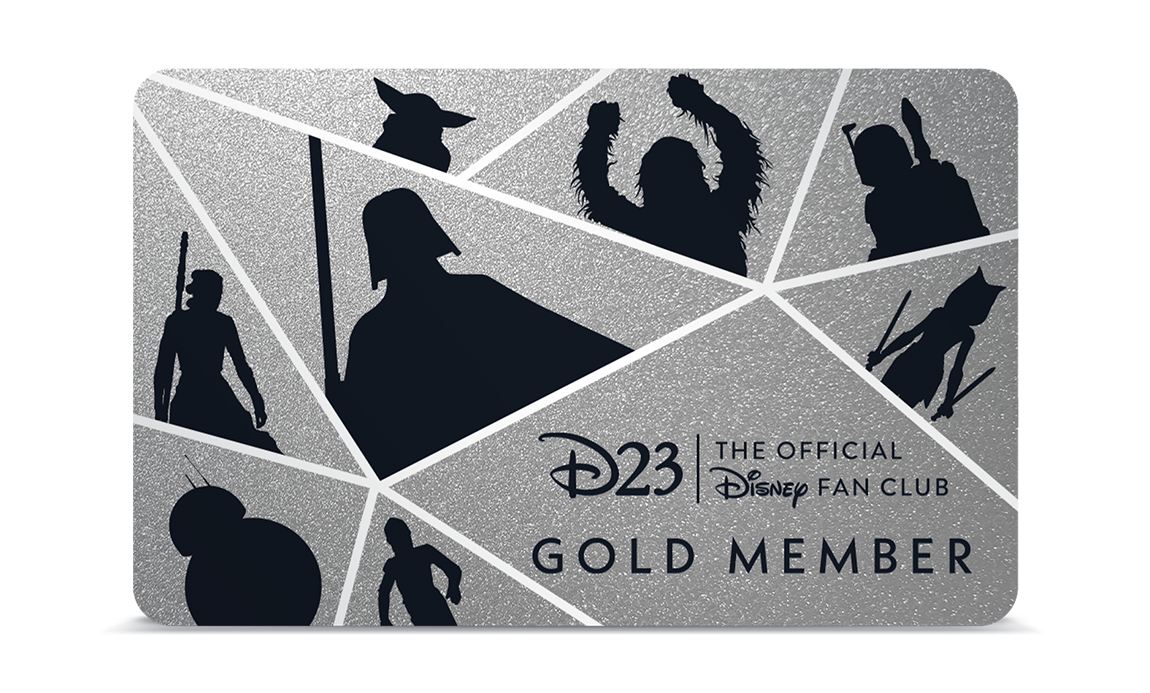 To celebrate the new cards, we've compiled four watchlists based on which one you carry. Pick your card, then head over to your watchlist to find the perfect movie or series for your mood.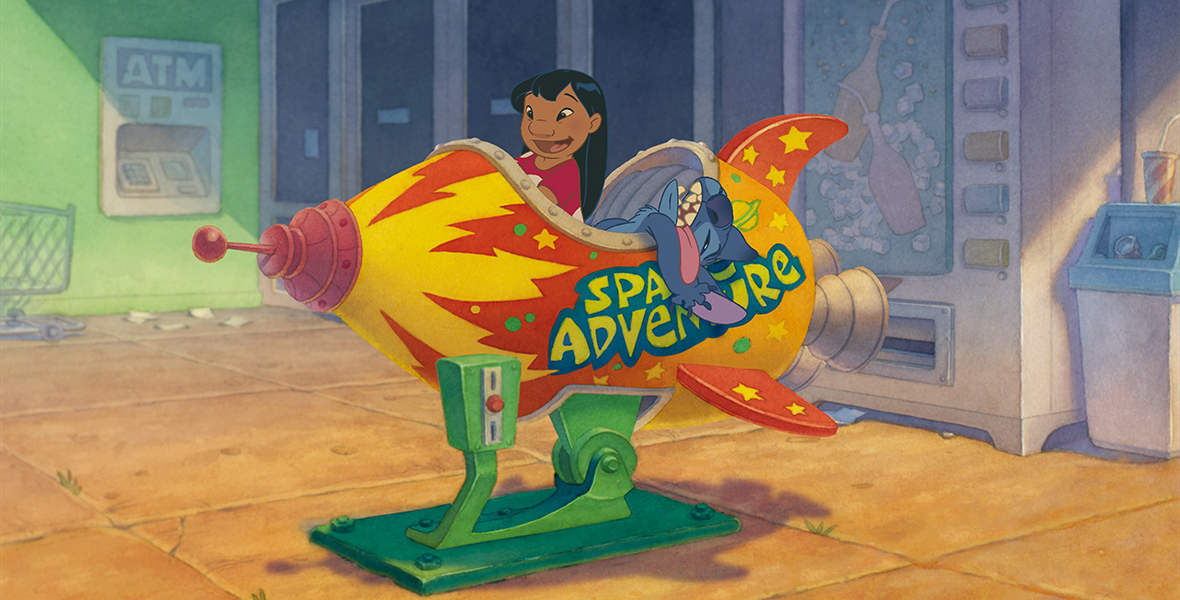 Disney
If you want a musical: Disney boasts several contenders for this spot, but one appears on the Disney membership card! Mirabel Madrigal belongs to an (almost) all magical family in Encanto. The film boasts irresistibly catchy songs including "What Else Can I Do?," "Waiting on a Miracle," and "We Don't Talk About Bruno"—which, by the way, they do anyway—all written by regular Disney collaborator Lin-Manuel Miranda.
If you want a showstopping villain: The 1997 film Hercules brought us several gems, among them Disney's most sarcastic heroine, Danny DeVito as a satyr, and most important: the ever-snarky Lord of the Dead. Unlike many adored villains, Hades doesn't deliver an iconic villain song, but his rapid-fire wit more than makes up for it. His hair is blue fire, he commands two clumsy minions, and he gives great guy-advice. In the words of Hades, "Memo to me: Maim you after my meeting."
If you want a heroic princess: Throughout The Princess and the Frog, Tiana shows hard work, humor, and heroism. After accidentally being turned into a frog by her future husband, Prince Naveen, she treks through the bayou and faces the terrifying Dr. Facilier. Not only can she outwit her enemies, but her love for her family and her career solidifies her as a certified Disney Princess.
If you want a cozy night in: With watercolor backgrounds and upbeat music, Lilo and Stitch is perfect for your next night in. On the lush island of Kauaʻi, the dark-humored but lovable Lilo meets Stitch, a blue alien and absolute menace to society. We'd normally say they formed an unlikely friendship, but they make perfect sense together.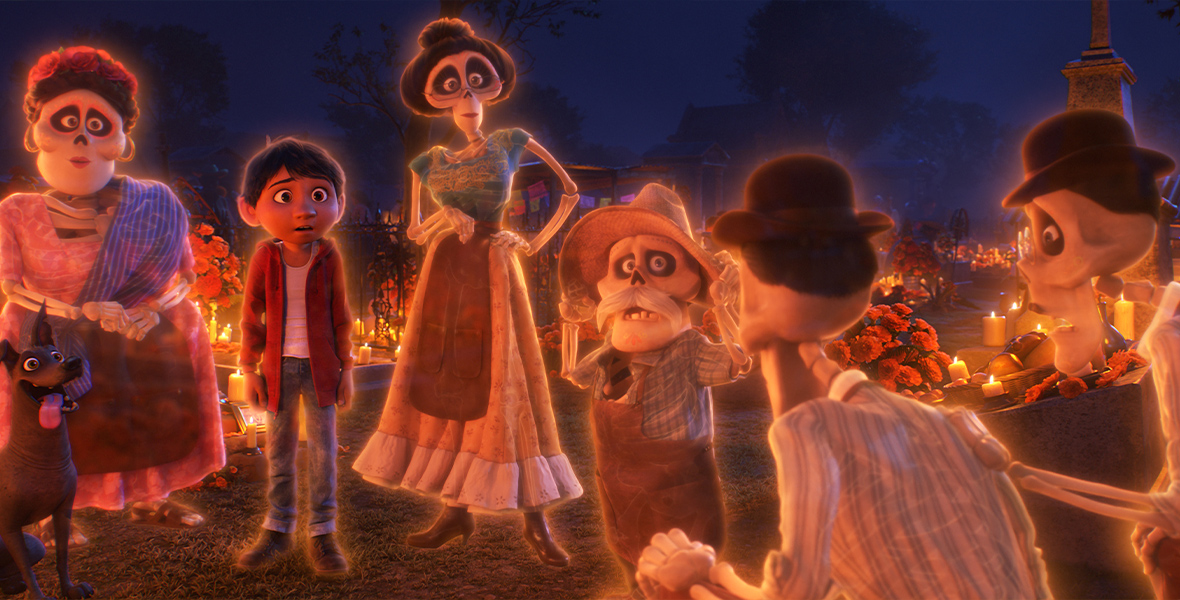 Pixar
If you want a musical: With lively, heartfelt, and occasionally crushing songs, Coco delivers all your sing-along dreams. Aspiring musician Miguel winds up in the lush Land of the Dead, where he seeks out legendary musician and potential relative Ernesto de la Cruz. Along the way, audiences hear bold musical numbers such as "Un Poco Loco," "La Llorona," and "Remember Me."
If you want a showstopping villain: Taken literally, the most showstopping villain is found in Coco, but otherwise, we're recommending Toy Story 3. Though toy bear Lotso sports magenta fur, he rules over Sunnyside Daycare with an iron fist. He was once a lovable bear that smelled of strawberries, but after his owner lost him, he evolved into an evil dictator (who still smells of strawberries). He solidified his spot as one of Pixar's biggest baddies when he left our favorite toys to burn in an incinerator.
If you want a heroic princess: The 2012 film Brave delivers a two-for-one: a heroic princess and a heroic queen. Princess Merida has a strained relationship with her mother, Queen Elinor. After she accidentally turns her mom into a bear—it happens—she and Elinor must work to mend their relationship and grow as individuals together.
If you want a cozy night in: In the gorgeous city of Paris, Remy is a chef. He's also a rat. Those two identifiers tend to make life difficult. Ratatouille tells the story of how anyone can cook, and its charming aesthetic and soothing score make it the perfect film for a cozy night in—especially if you have snacks on hand!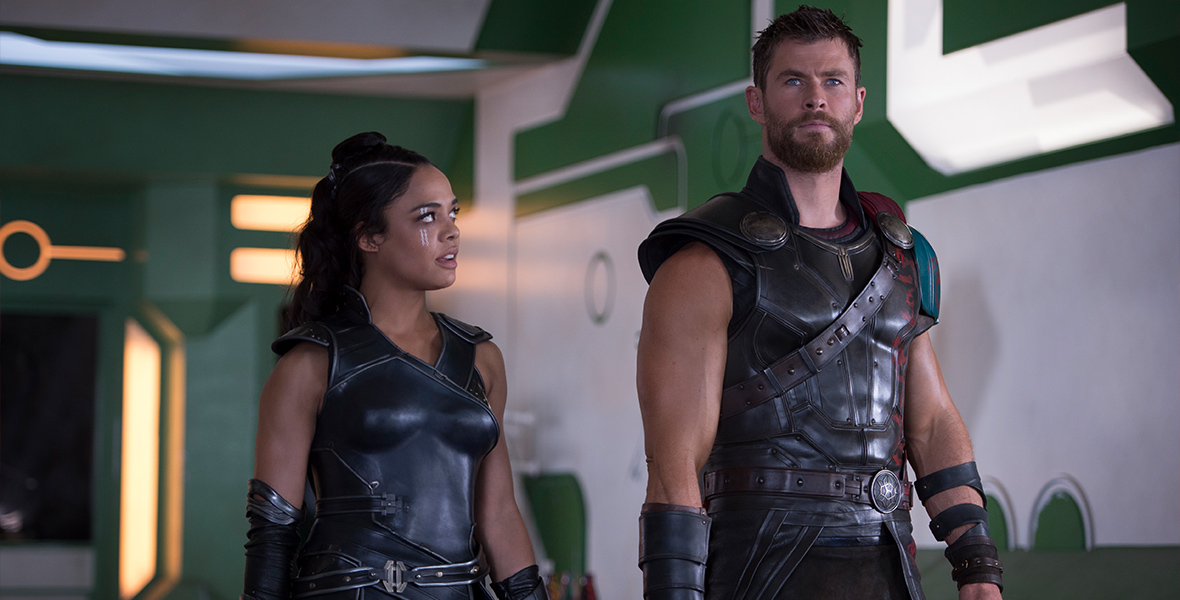 Marvel
If you want a musical: Marvel is scarce on the musical numbers—save for a killer performance of Rogers: The Musical in Hawkeye—but Guardians of the Galaxy boasts a legendary playlist. Peter Quill's love of '70s and '80s music is integral to the film, occasionally playing a part in life-or-death situations. More than that, it makes for a rocking soundtrack, including Blue Swede's "Hooked on a Feeling," The Jackson 5's "I Want You Back," and Redbone's "Come and Get Your Love."
If you want a showstopping villain: We know Thanos is often considering the Big Bad of the Marvel Cinematic Universe—after all, he wiped out half the universe—but there's a three-for-one in Thor: Ragnarok. Hela, the Asgardian Goddess of Death, loves a good sword and smoky eye. While Cate Blanchett's performance kills as the starring villain, Jeff Goldblum stole some of her thunder as the party-loving but sadistic Grandmaster. Don't forget Tom Hiddleston as the trickster god Loki, Thor's villainous brother, though he's leaning more into "anti-hero" these days.
If you want a heroic princess: Look no farther than Black Panther: Wakanda Forever. Shuri, the Princess of Wakanda, shone as a skilled innovator and warrior in the first film, but she truly stepped into her power in the second. After the devastating death of T'Challa, her brother, Shuri is under the spotlight as she strives to protect Wakanda.
If you want a cozy night in: Marvel movies are never gentle on the audiences' nervous systems, but Spider-Man: Homecoming cushions its adrenaline with light-hearted banter and relatable friendships. Peter Parker is drafted into the crime-fighting Avengers, but he still has to prove himself before assuming full membership. Juggling high school with saving the world is a near-impossible challenge.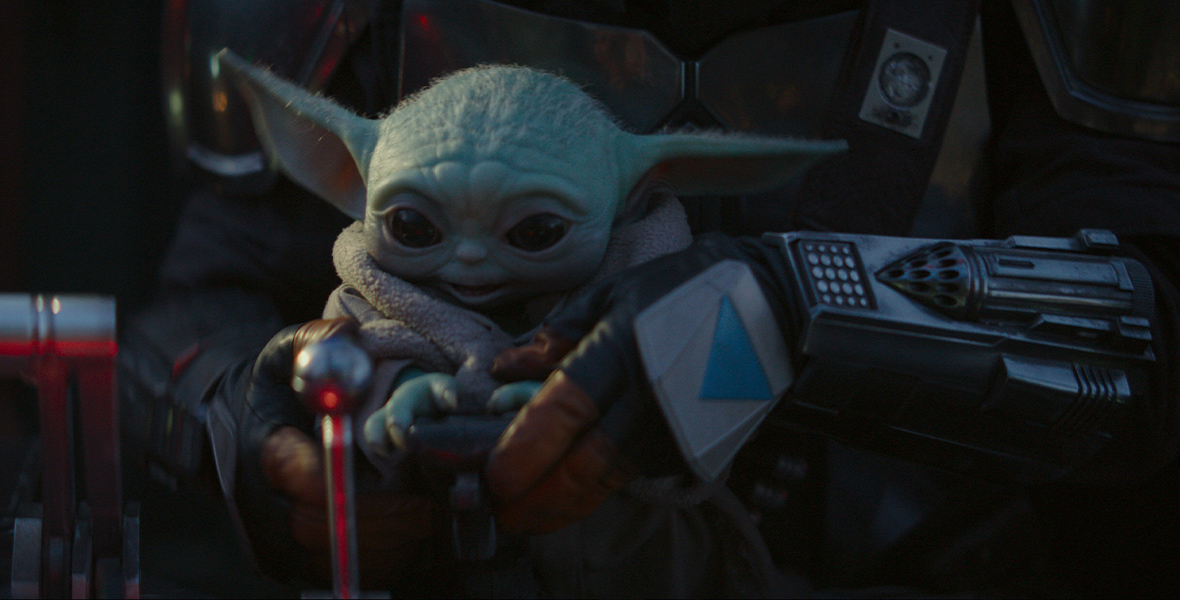 Star Wars
If you want a musical: As much as we'd love to hear Harrison Ford sing, the Star Wars saga isn't known for its songs. However, it has an unbeatable score with one of its most iconic numbers given good play in The Empire Strikes Back. The Imperial March is a daunting, thrilling musical staple of the saga's most infamous villain: Darth Vader. Composed by John Williams, The Empire Strikes Back setlist is home to some of the most iconic themes of the Star Wars universe.
If you want a showstopping villain: In Obi-Wan Kenobi, a six-episode series, audiences see Darth Vader continue his climb to power. Once a Jedi named Anakin Skywalker, the twisted Vader again faces his old master and friend, Obi-Wan. Using the foundations of a remarkably complex relationship, Obi-Wan Kenobi explores the morally gray and the undoubtedly evil. Plus, there's a reprise of Vader and Obi-Wan's unforgettable lightsaber battle on fiery Mustafar.
If you want a heroic princess: Technically, Padmé Amidala is more than a princess. As Naboo's Queen and later Senator, she protects her people through both political negotiation and good old-fashioned blasters, primarily seen in Attack of the Clones. Add it to your watchlist to see Padmé in action—and there's no shortage of it!
If you want a cozy night in: Season 3 of The Mandalorian recently dropped on Disney+, so be quick to catch up on the first two if you haven't already! The series follows a lone Mandalorian bounty hunter as he protects Grogu, the cutest green infant in the Star Wars universe. This series will both pump adrenaline and tug heartstrings, perfect for a cozy night in.
Experience the Best of Disney in Your Daily Life as a D23 Member!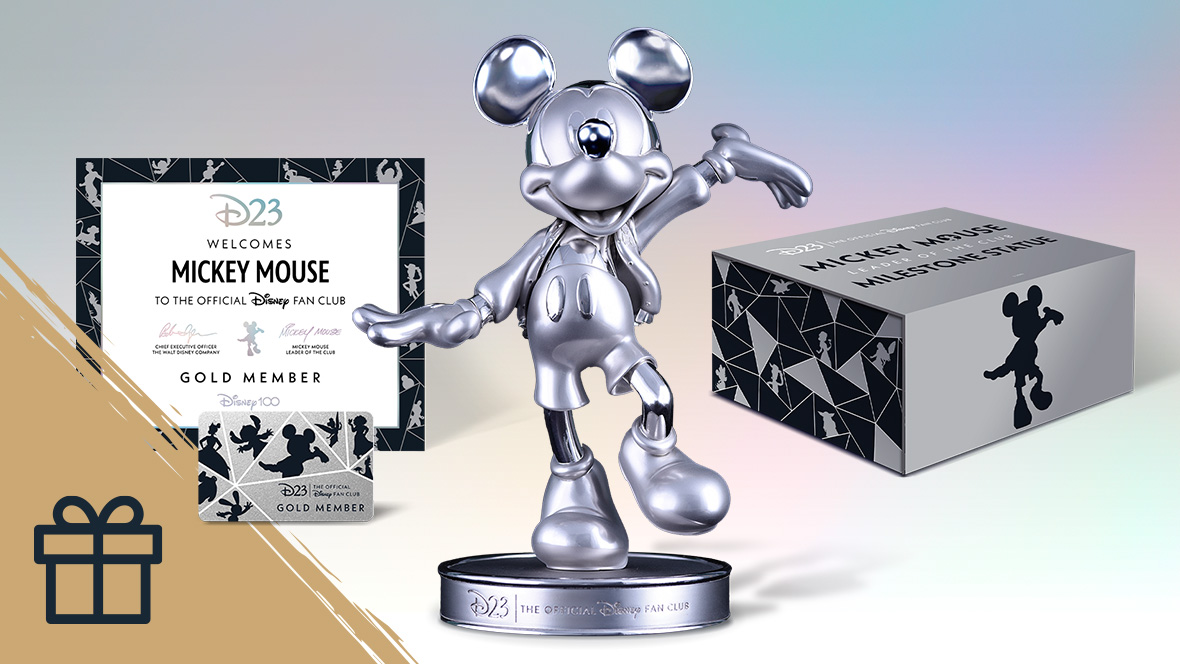 Annual D23 Gold Member Collector Set
This exclusive set features the Mickey Mouse "Leader of the Club" Milestone Statue*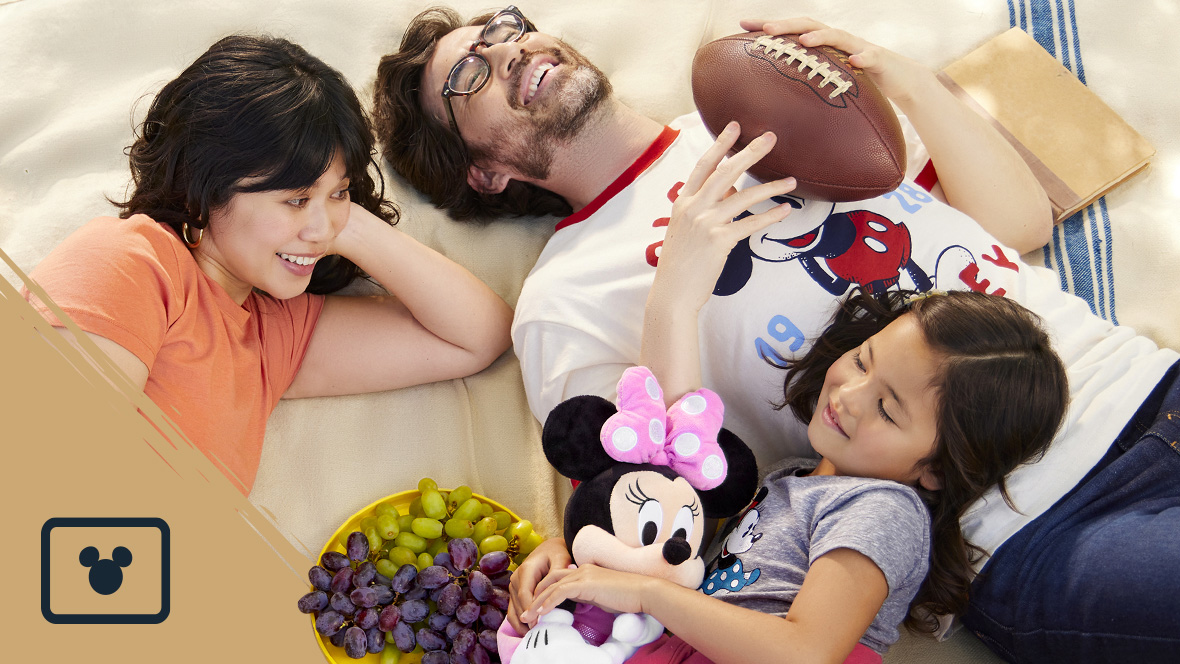 Exclusive Discounts & Offers
Access limited edition merch and year-round discounts and offers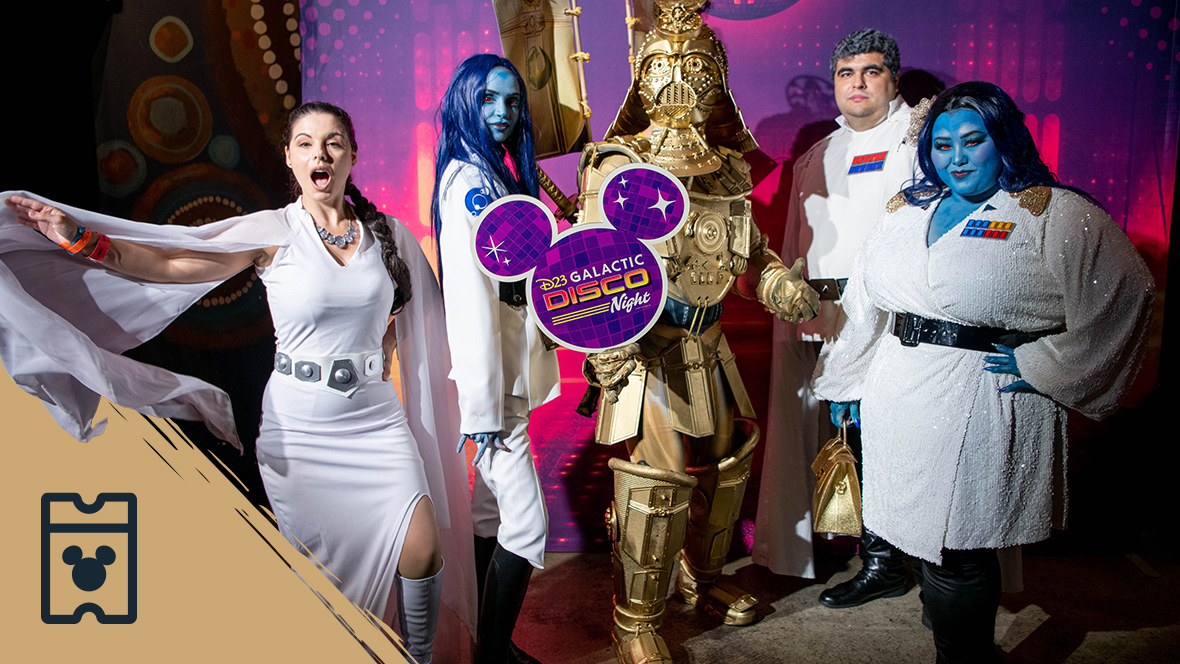 Attend fan-centric in-person and virtual events throughout the year