By the D23 Team
Can you feel it? The air is astoundingly abundant with anticipation… for in just a few days' time, one of Broadway's biggest-ever hits is coming to Disney+! Yes, the sure-to-be-stunning filmed version of Lin-Manuel Miranda's Tony® Award-winning Hamilton is debuting on the streaming service on Friday, July 3. (Are we already planning some light Hamilton cosplay to wear while we watch? Mmmmaybe.)
To mark such an auspicious occasion, we've decided to take a look at several other times Miranda—the celebrated actor/writer/composer; honestly, does the man ever sleep?!—has made his way into the worlds of Disney. Read on for more… and if you're looking for Lin-linked items to add to a "Countdown to Hamilton" viewing calendar, there are some choice ideas on this list.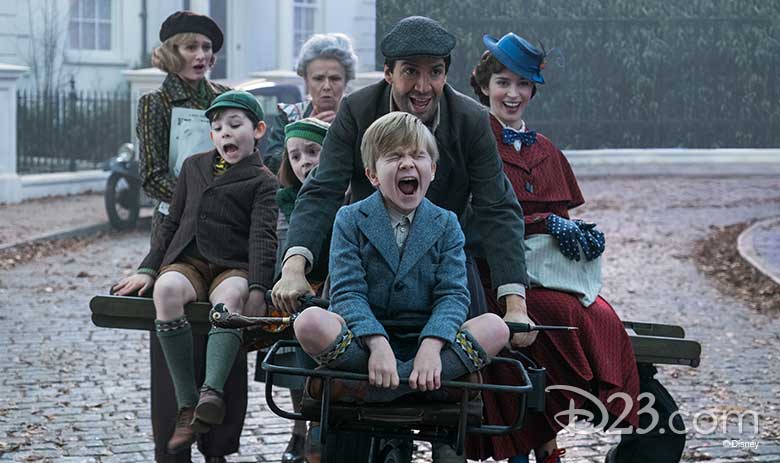 Mary Poppins Returns (2018)
We're starting with a tuneful, twinkling jewel in the proverbial crown that is Miranda's involvement with The Walt Disney Company—the eagerly awaited sequel to Walt Disney's iconic 1964 Oscar® winner Mary Poppins. In the Rob Marshall-helmed film, Miranda portrays Jack, a street lamplighter in Depression-era London who helps his magical friend Mary (Emily Blunt) bring joy and wonder back to the Banks family.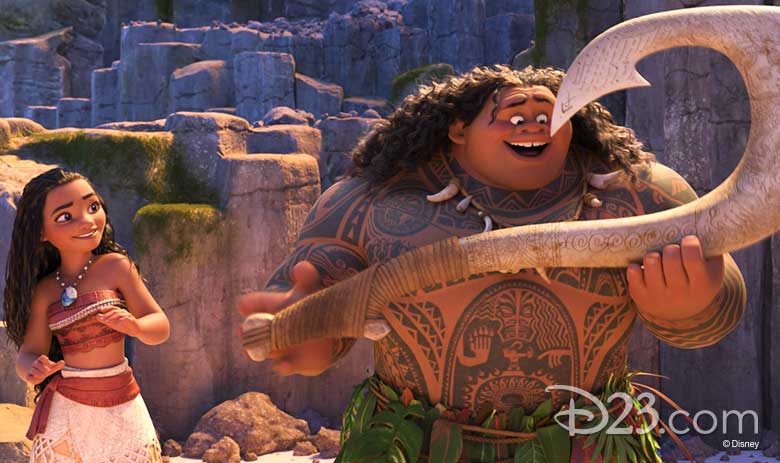 Moana (2016)
As a songwriter, Miranda was nominated for an Academy Award for "How Far I'll Go" from the hit animated adventure Moana—directed by the celebrated team of Ron Clements and John Musker. Miranda wrote or co-created several other songs for the film, which follows a headstrong teenage girl (voice of Auli'i Cravalho) determined to save her people; with the help of once-mighty demigod Maui (voice of Dwayne Johnson), Moana fulfills the ancient quest of her ancestors… discovering her own identity in the process.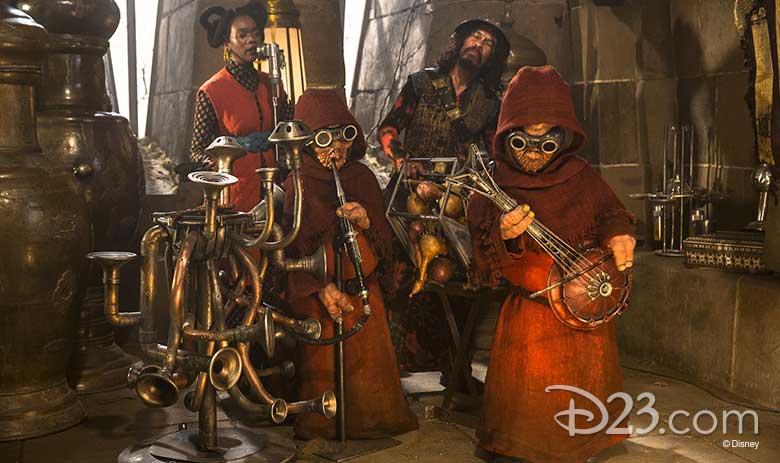 Star Wars: The Force Awakens (2015) / Star Wars: The Rise of Skywalker (2019)
These two Star Wars-related collabs might be "deep cuts," unless you—like us, of course!—are mega-Miranda aficionados: Not only did he write a song for the Star Wars: The Force Awakens scene in Maz Kanata's cantina (an homage to the Mos Eisley Cantina scene in 1977's Star Wars: Episode IV – A New Hope), but he also made an uncredited appearance in Star Wars: The Rise of Skywalker as a Resistance trooper. FYI: This is great trivia for your next cocktail party…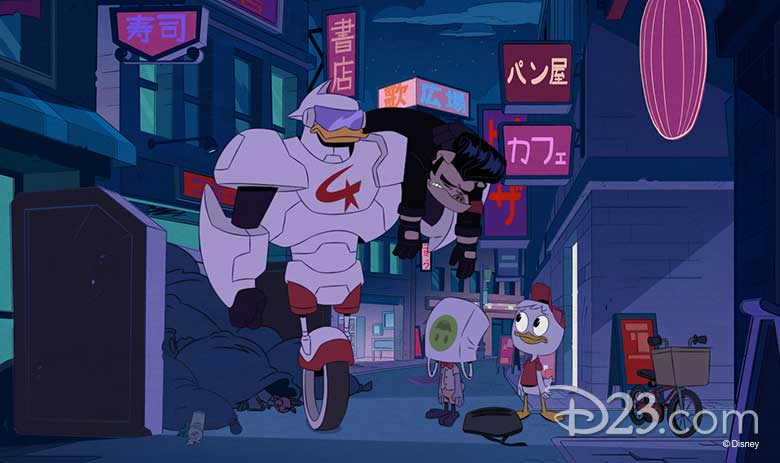 DuckTales
"Might solve a mystery, or re-write history"… It should come as no surprise that Miranda, a lifelong DuckTales devotee, would manage to find a way into Duckburg and voice a character on the popular Disney XD series. Since 2018, he's portrayed Gizmoduck (aka Fenton Crackshell-Cabrera), a brilliant young scientist who becomes Duckburg's No. 1 hero.
Modern Family
Despite his insanely busy schedule, Miranda pops up occasionally on network TV—including an episode of the recently concluded, long-running ABC series Modern Family. In a 2011 episode entitled "Good Cop Bad Dog," Miranda plays Guillermo, a grocery store worker who tries to convince Jay (Ed O'Neill) to invest in his idea for a, shall we say, unique dog-training system.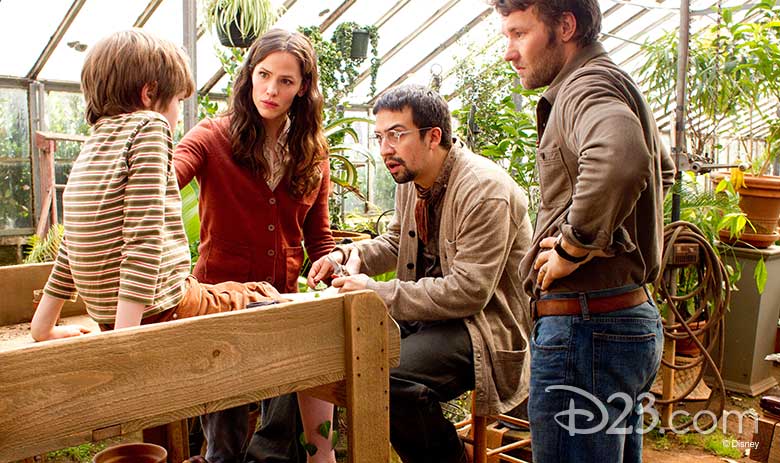 The Odd Life of Timothy Green (2012)
Miranda's first feature film appearance within the worlds of Disney was a role in the 2012 fantastical dramedy The Odd Life of Timothy Green. The film follows hopeful parents Cindy (Jennifer Garner) and Jim Green (Joel Edgerton) as they encounter a 10-year-old boy (CJ Adams) who claims to be their son. Miranda plays Reggie, a local botanist who tries to discern how—and why— the boy's legs are covered with mysterious leaves.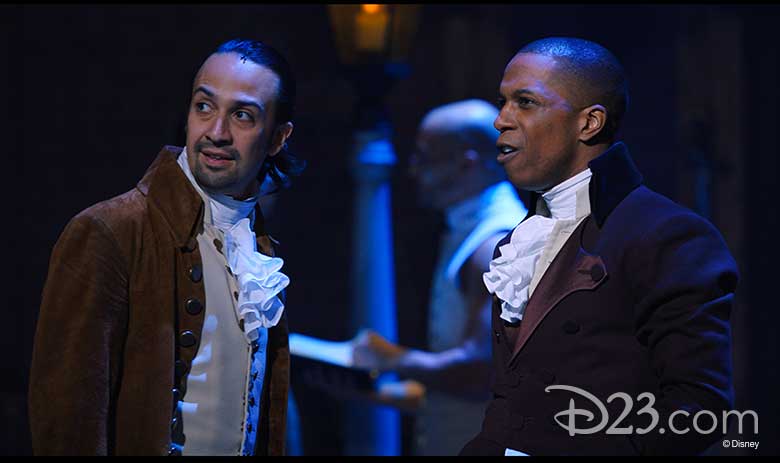 Hamilton
We couldn't wrap up this list without mentioning the most major of all Miranda content: his multi-award-winning musical Hamilton, premiering July 3 on Disney+. Filmed at The Richard Rodgers Theatre in New York City in 2016—complete with the original Broadway cast—it's sure to be an unforgettable event… combining the coolest elements of live theater, film, and streaming to bring a veritable cultural phenomenon right into our homes for a once-in-a-lifetime cinematic stage experience. Don't miss it!