By Beth Deitchman
Meet the epic adventure's enchanting cast of characters before the film tessers into theaters this Friday.
You're about to experience an adventure like never before, as you journey across dimensions of space and time to fantastical planets with names like Camazotz and Uriel. Based on Madeleine L'Engle's classic novel, Disney's A Wrinkle in Time follows one girl's transformative journey led by three celestial guides who help her to discover that strength comes from embracing one's individuality and the best way to triumph over fear is to travel by one's own light.
Visionary director Ava DuVernay says of the book, "A Wrinkle in Time is this beautiful stew of mystery, fantasy, adventure, science, romance, social commentary, and spirituality. It's not often that we see girls at the center of a story—and certainly not girls of color—amid all these different worlds and planets. It really is something out of my wildest imagination."
Such a unique story demands an amazing cast of characters, as well as a stellar roster of actors to bring them to life. Here are the true individuals you'll meet when the film opens on March 9.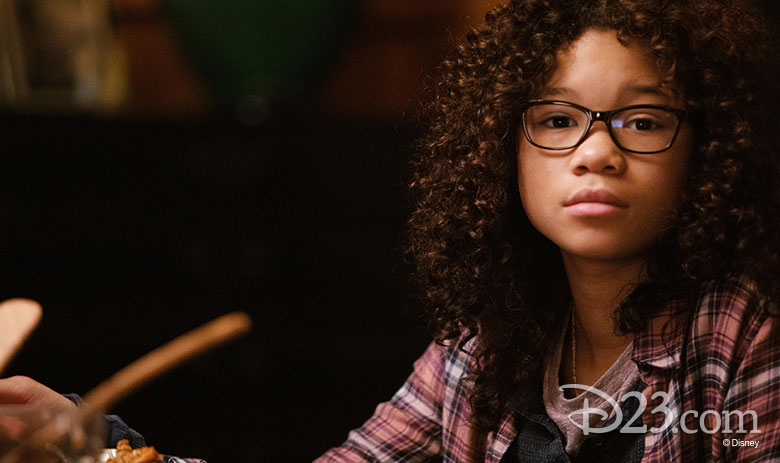 Meg Murry (Storm Reid)
Middle school student Meg is bullied at school and struggles to fit in, but she's facing even more challenges at home. Her father—a world-renowned physicist, like her mother—mysteriously disappeared four years ago after his discovered "tessering," a wrinkling of time and space that makes intergalactic travel possible. When three otherworldly visitors—Mrs. Which, Mrs. Whatsit, and Mrs. Who—reveal that Mr. Murry is in grave danger because of his discovery, Meg must overcome her own flaws and insecurities and harness the strength she needs if she is going to defeat the darkness that has infiltrated the universe so that she can save her father—and maybe even the world. "One of the things I love most about Meg is that she doesn't care what other people think of her," says Storm Reid, who plays the film's protagonist. "She gets bullied at school and there are all these rumors going around that her dad is missing, but she goes on this beautiful journey where she learns to love herself and to stand up and fight for her family."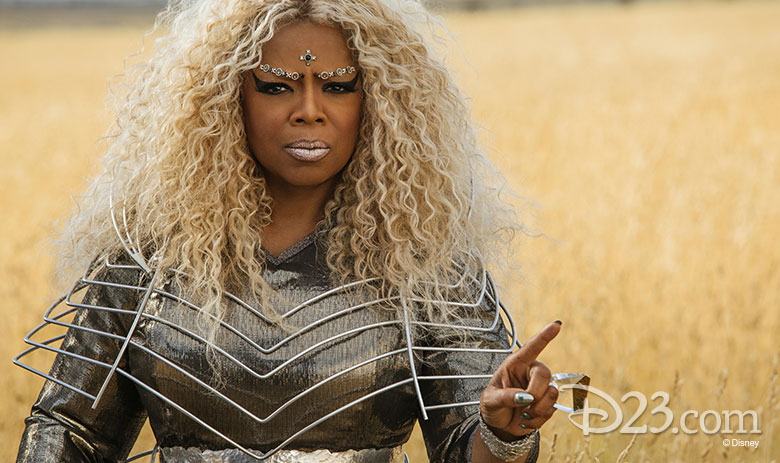 Mrs. Which (Oprah Winfrey)
The three "Mrs.'s" are born of stardust and are now pure light, but they've come to Earth in human form to guide Meg on her journey. Mrs. Which—played by Disney Legend Oprah Winfrey—is the wisest of the three Mrs.'s. Says Winfrey, "Mrs. Which has been around for millennia. She is an angelic cosmic being who has complete empathy and connection to all humans and is one with the universe. She understands that love and light is all that matters and journeys throughout the universe to spread that message."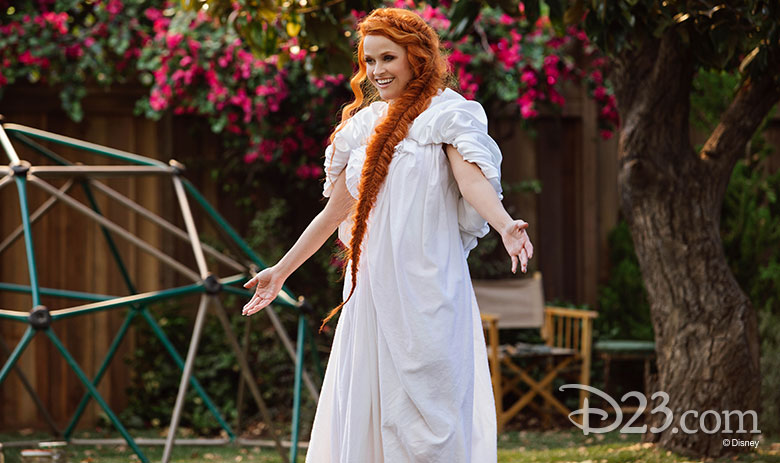 Mrs. Whatsit (Reese Witherspoon)
Not only is Mrs. Whatsit the most free-spirited of the three Mrs.'s, but she is also the youngest, at a mere 2 billion years old. The former star who gave up her existence so that she could fight the darkness is new to Earth and also unaccustomed to the ways of humans. "She is innocent, almost childlike, and desperately wants to impress Mrs. Who and Mrs. Which, but she doesn't understand how things work, so she is always playing with things," Witherspoon says. "And sometimes she says things out loud, not realizing people can hear her, and sometimes they are inappropriate."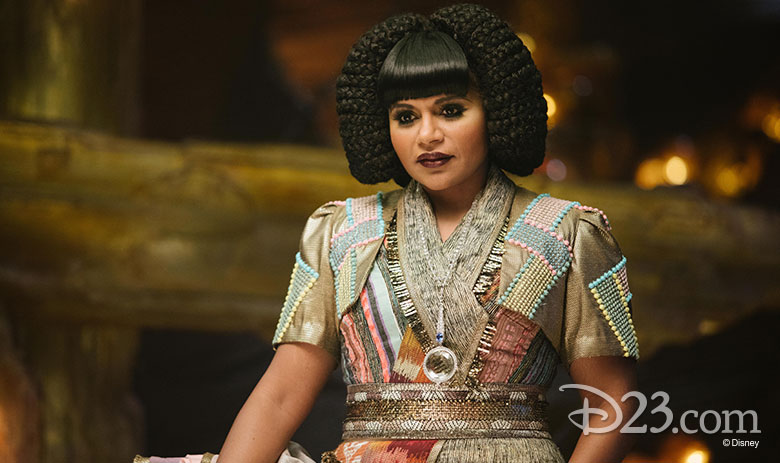 Mrs. Who (Mindy Kaling)
Mrs. Who represents a melting pot of the world we live in, and the quietest of the Mrs.'s, prefers to speak the language of the world's greatest spiritual warriors, citing quotes from the likes of Shakespeare, Churchill, and Buddha. "Mrs. Who is a very mysterious character because she speaks through other people's words and sentiments, and for someone like me who is very expressive and always has a lot to say and a lot of opinions, it was a really challenging role to play. It also meant I wasn't able to improvise on set, which is one of the first times that has ever happened," Kaling recalls. Mrs. Who becomes a surrogate mother to Meg and the other children while they're tessering through the galaxy, and she gives Meg the gift of her spectacles to use in her quest to rescue her father.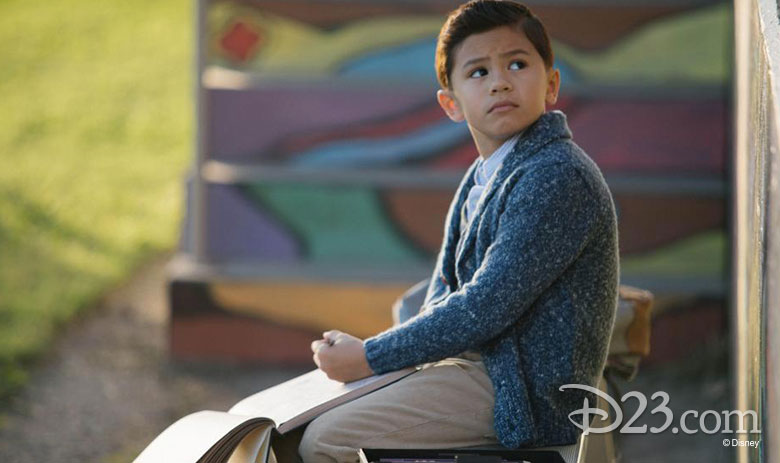 Charles Wallace (Deric McCabe)
He may be Meg's younger brother, but the 5-year-old Charles Wallace is wise beyond his years. While searching with Meg for their father, the extremely intelligent and gifted boy falls prey to the same evil energy that is holding Mr. Murry prisoner. "Charles Wallace is brilliant, but he is brilliant in a very 5-year-old way," says A Wrinkle in Time screenwriter Jennifer Lee. "He sees the world and all the magic that's in it and all the potential it holds, but he's also a kid who isn't afraid to speak his mind and who can sound a little arrogant for his age, which occasionally gets him into trouble. Still, there's something special about him, and what makes him special also makes him vulnerable, like a lot of people in life."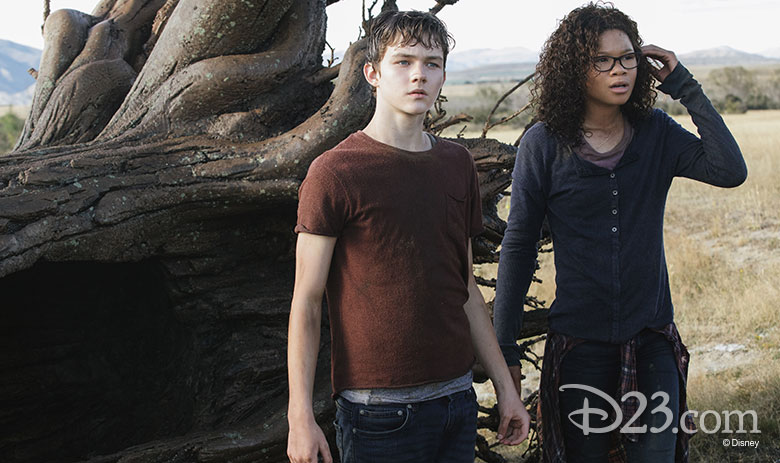 Calvin (Levi Miller)
Calvin attends school with Meg, who has a crush on the young athlete. He struggles with his own familial problems, and becomes a true friend to Meg when she needs it the most. "Meg has a crush on Calvin but doesn't want him to know," says Reid. "Unfortunately, that makes her appear standoffish and not interested in him, but on the journey she learns about Calvin's relationship with his father, which causes them to bond and begin to trust one another."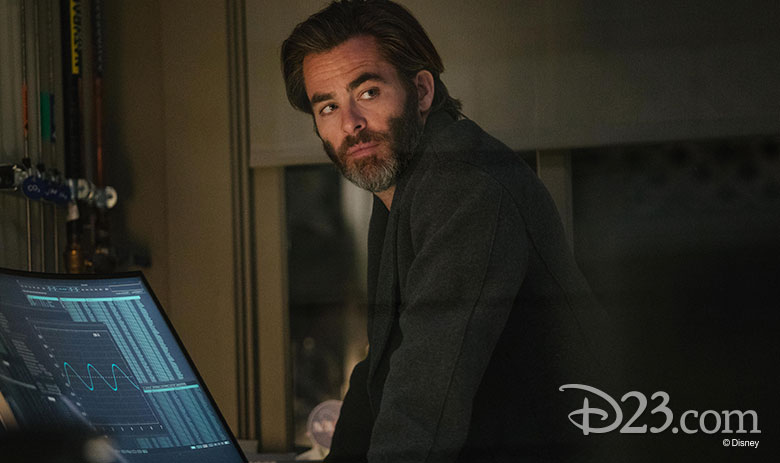 Mr. Murry (Chris Pine)
A brilliant physicist, Mr. Murry's unproven theory of tessering earned him skepticism from within the scientific community before his disappearance. Actor Chris Pine believes that Mr. Murry finds himself pulled between the forces of his family and his desire to achieve great things. "Mr. Murry is a kind of frenetic, obsessed, ambitious doctor who really wants to do the right thing for his family—and for mankind—which he believes is going out into the universe to find something that has never been found before," says producer Jim Whitaker. "He's striving to find something that is bigger than himself, which becomes a complex dilemma for him because he doesn't want to sacrifice his family in the process."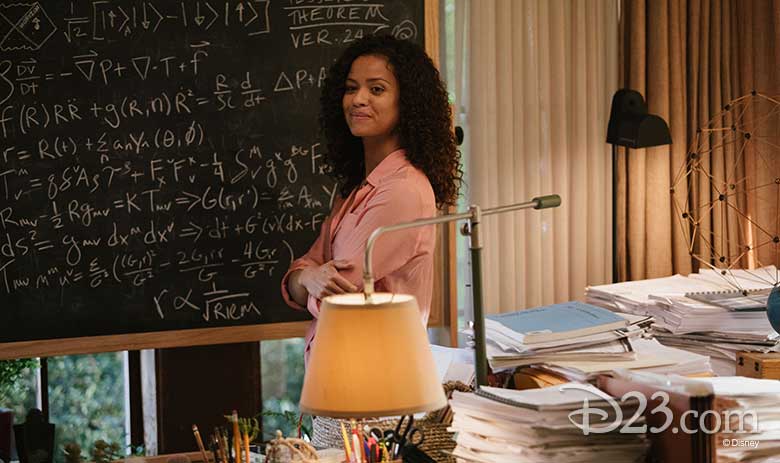 Mrs. Murry (Gugu Mbatha-Raw)
Kate Murry is both an award-winning biophysicist and a loving mother who works from a science lab in her home so she can maintain a loving and warm environment in which to raise her children following her husband's baffling disappearance.
Red (Michael Peña)
Readers of L'Engle's novel might remember the character as the Man with the Red Eyes. As played by Michael Peña in the film, Red joyfully approaches the children on a beach on the planet of Camazotz in outlandish attire, but he is really a pawn controlled by the IT that captivates Charles Wallace.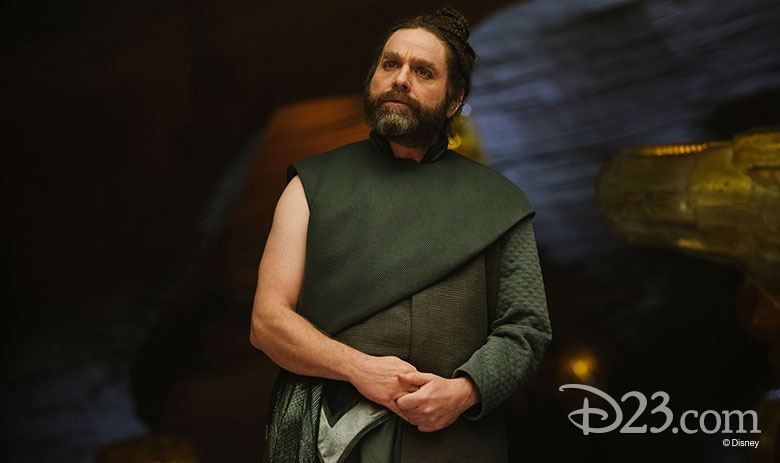 Happy Medium (Zach Galifianakis)
A woman in the novel, the Happy Medium has been reimagined by the filmmakers. Meg, Charles Wallace, and Calvin visit the seer hoping he'll enlighten them as to Mr. Murry's whereabouts. "Zach is hilarious every time he opens his mouth but he's also very emotional, too," says Whitaker. "His character lives in a cave wanting to avoid the darkness altogether and it's an existence that he's created for himself in order to not interact with anyone."
You can hear more from the Mrs.'s themselves—Oprah Winfrey, Reese Witherspoon, and Mindy Kaling—in our exclusive interview from D23 Expo 2017; and find out what Storm Reid told us about performing stunts alongside "Ms. Oprah" during our visit to the set of A Wrinkle in Time.