By Beth Deitchman
"Be a warrior."
It would be a daunting command for any teen to receive, even if it weren't coming from a figure as imposing as Mrs. Which (played by Oprah Winfrey) at the climax of the trailer for Disney's upcoming film A Wrinkle in Time. Mrs. Which issues the directive with the conviction of someone who knows the 13-year-old is capable of great things… even if the young heroine is a little less certain. We met Storm Reid, the delightful actress who plays Meg Murry, during production on the film's Santa Clarita, California set, and we quickly realized why director Ava DuVernay placed her right in the center of battle between darkness and light.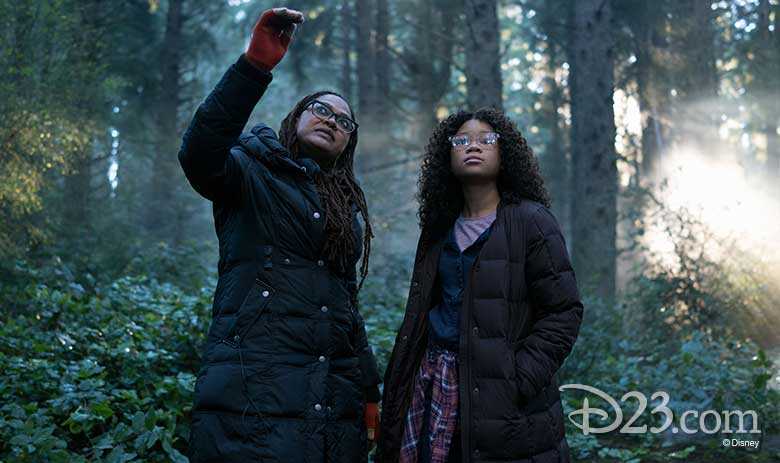 The Atlanta-born actress spoke with a quiet confidence during a break between scenes on a busy day of filming. Reid, who had read Madeleine L'Engle's classic novel while she was in sixth grade, shared that she didn't initially see herself as Meg. She remembered thinking before her first audition, "I'm not going to get this, so I was just going to try my best." But her best was more than enough to impress DuVernay and producer Catherine Hand, who told us that Reid was the first actor to be hired for the film.
Reid had to keep her big news a secret from all but her closest family and friends until casting as announced, so she used the time to prepare for this life-changing role. "I wrote ideas down from the book, but I didn't really want to copy that Meg," said Reid, who wanted to make the role her own. "Of course, the main things that people love and know about the book, I want to have those things—but I still want to have my own little quirks and stuff about Meg."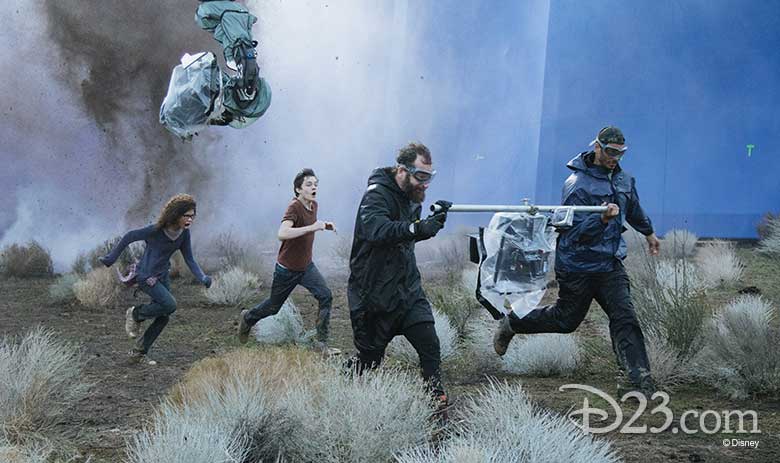 Meg Murry is the largest role that Reid has played to date and the actress worked to overcome the initial challenge of feeling like the movie is resting heavily on her shoulders. "I don't really look at myself as the lead of this movie because I feel like we're all a team," she came to realize. But acting alongside the film's remarkable visual effects and performing the stunts in those striking sequences remained a hurdle—albeit a fun one—throughout the production. "Being in a harness all day, not being able to move around like I like to and dance—that's a challenge," Reid said with a laugh. "You get used to it, but I still [find myself wishing] that I could still do a cartwheel [at any given moment] and I can't."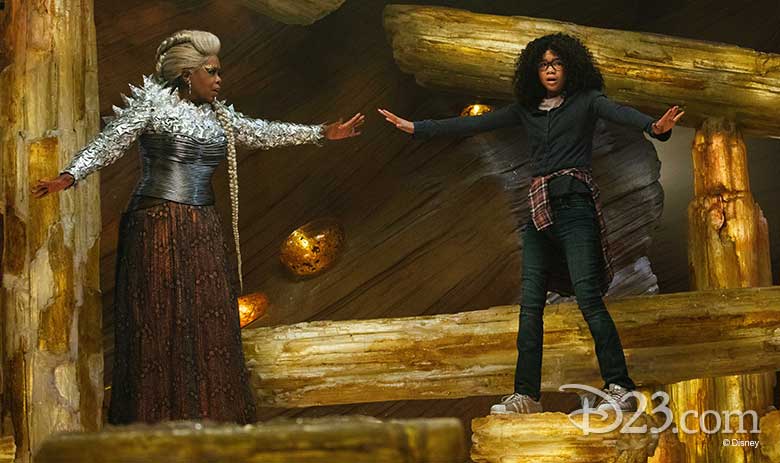 But the eighth grader was in good company while suspended above ground, frequently finding herself alongside "Ms. Oprah," as Reid calls the Disney Legend. "She'll sit up on her harness and not want to come down. I was nervous about meeting her, but she's so sweet," Reid emphasized.
Reid also had nothing for admiration for the visionary director she knows as "Ms. Ava." "I've never worked with a director like her before," said Reid. "She moves props, she moves marks. She's not just a director—she's really involved. I know that to make this movie successful—to make anything that we do in life successful—we have to work as a team and really cultivate our ideas together."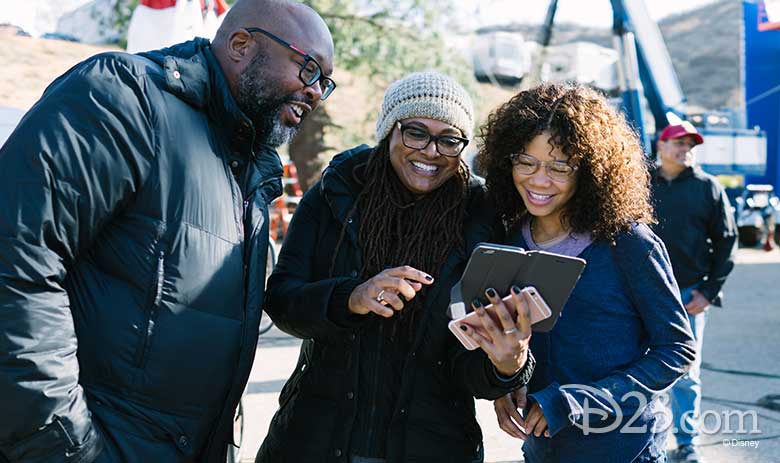 When asked how she would follow her star turn in A Wrinkle in Time, Reid shared that she hopes to shadow DuVernay on one of the filmmaker's future projects and she revealed that she might try her own hand at directing sometime in the future. "I have a couple of ideas that I have brewing in my head, so hopefully I'll get to pursue them someday," she said. In the meantime, Reid is content to spend time with her friends, play with her three dogs, and watch movies with her family. "I know once this movie comes out it's going to be a whole different perspective, so I'm just trying to stay the 13-year-old that I am now."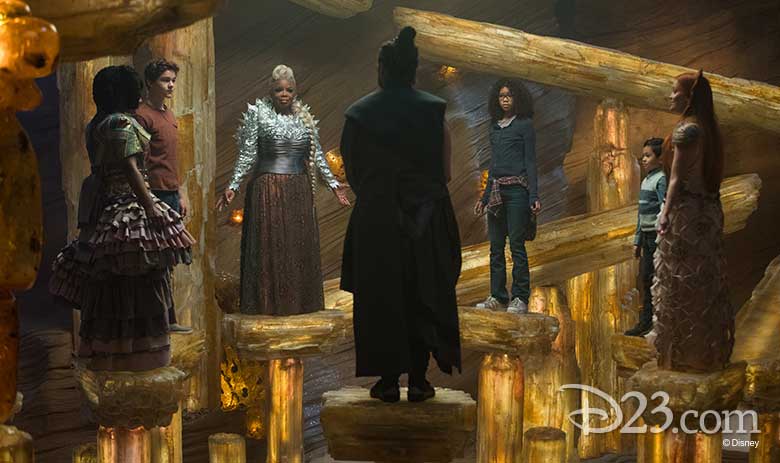 That can't be a small feat for a young adult who is holding her own on screen alongside a cast that also includes Oscar® winner Reese Witherspoon, Emmy® nominee Mindy Kaling, Emmy nominee Chris Pine, Gugu Mbatha-Raw, and Zach Galifianakis. "I feel like this is an opportunity of a lifetime, so I'm trying to seize everything and every little bit and soak it all up," Reid happily stated. She loves that the film's cast members have diverse backgrounds and—having grown up enjoying series such as Shake It Up, The Proud Family, and That's So Raven—she's been proud to receive tweets and messages from fans who are thrilled to have a Meg that looks like them. "I hope that [the film] inspires girls my age and everyone—women, women of color, different races, any gender—to believe in themselves and know that they can do anything," the effervescent actress stressed. "Nothing's impossible, because in that word it says 'I'm possible.' So just always know that no matter what, you can always do it and don't let anybody ever tell you different!"
You can find out more about our visit to the set of A Wrinkle in Time and hear from Winfrey, Witherspoon, DuVernay, and more in the Spring 2018 issue of Disney twenty-three. And keep tessering back to D23.com for additional details about the film, which opens in theaters on March 9. Tickets are on sale—wherever movie tickets are sold.