By Christina Pappous, Walt Disney Archives
As the Academy Awards® ceremony approaches, we're taking a look back at some of Disney's Oscar winners. Today, we're spotlighting Walt Disney's first feature length animated production—and the fairest of them all—Snow White and the Seven Dwarfs (1937)!
The film premiered at the Carthay Circle Theatre in Los Angeles on December 21, 1937, but before the first Disney princess could make her appearance, Walt and his artists were busy at work binding the pages of her story together.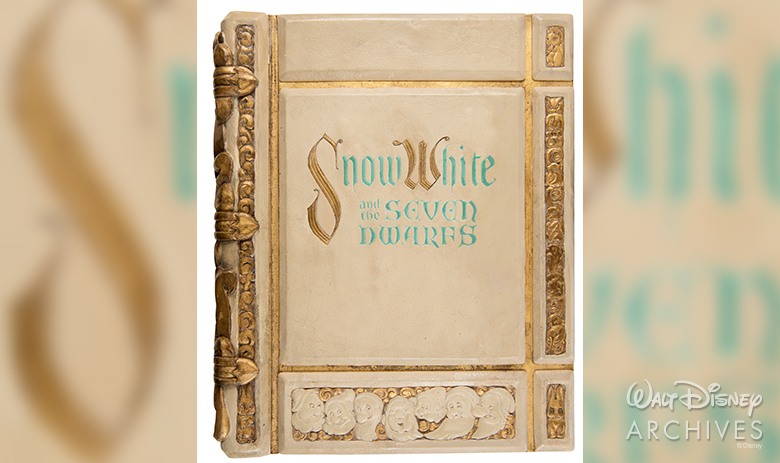 Walt had a long-standing interest in creating a film about Snow White, having seen a silent film adaptation of the Brothers Grimm story as a newsboy in Kansas City. Production of the film began in 1934, with artists such as Ferdinand Horvath and Gustaf Tenggren helping to shape the on-screen aesthetic of Snow White's world through the European fairy-tale flavor Walt sought out.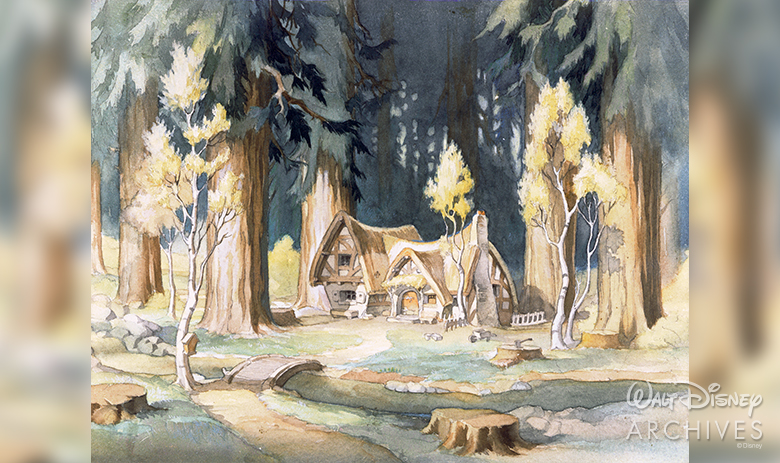 While the film was in production, Disney artists were simultaneously working on the Silly Symphony shorts; those shorts, in turn, allowed them to innovate and refine their animation techniques, which were subsequently incorporated into Snow White.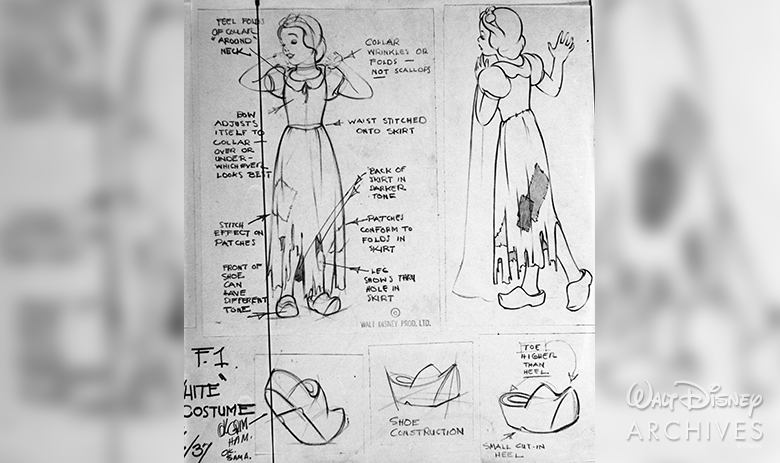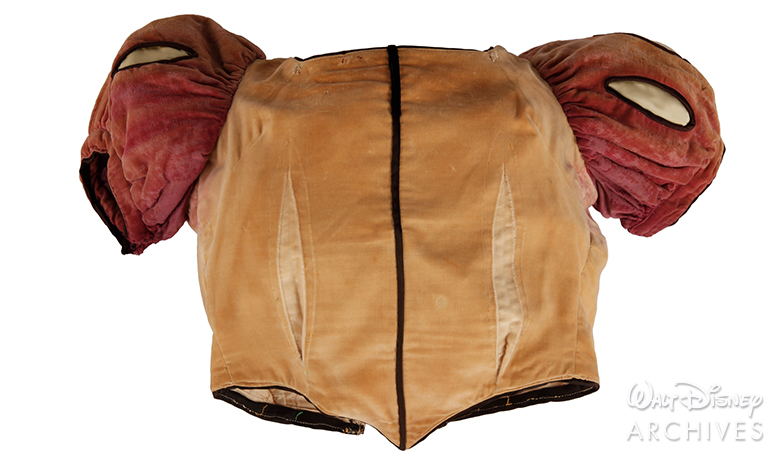 In the elegant movements of Snow White, we can see how animators built upon both Marge Champion, the live-action reference model for the title character, and their experiences animating a realistic human figure for the first time in The Goddess of Spring (1934). The multiplane camera, first tested out in The Old Mill (1937), brought an incredible depth and richness to the animated backgrounds of Snow White's fairy-tale world. With creative leaps and bounds such as these, Snow White and the Seven Dwarfs resonated with both audiences and critics alike.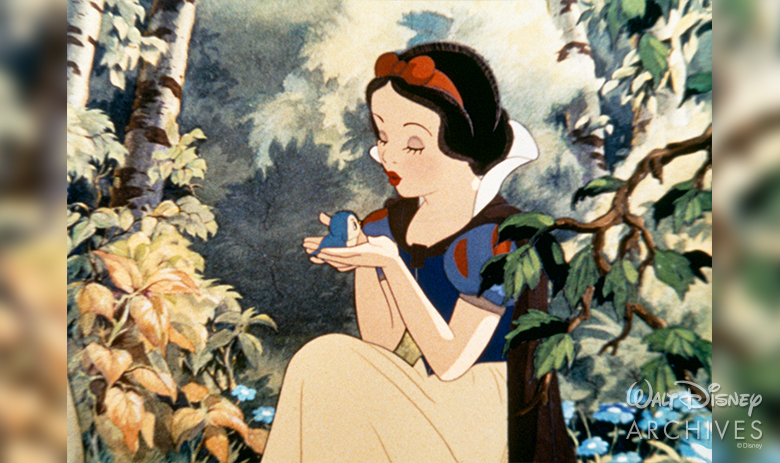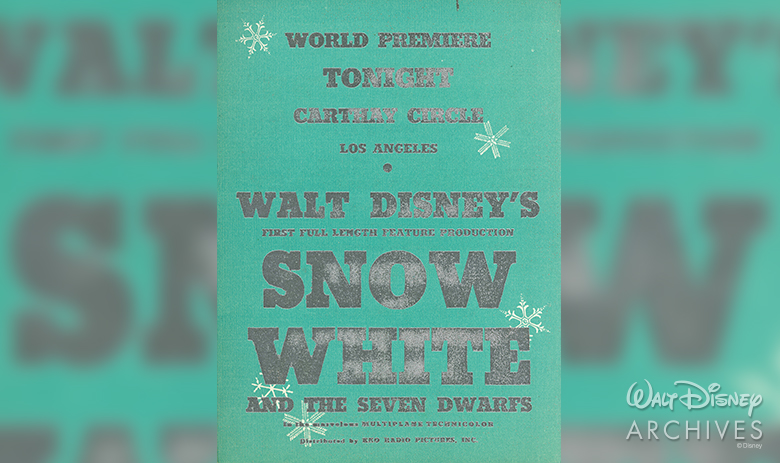 During the 11th Academy Awards ceremony in 1939, Walt Disney was presented with a special award for the film, which honored it as "a significant screen innovation which has charmed millions and pioneered a great new entertainment field for the motion picture cartoon." Famously, the award he received consisted of one full sized Academy Award and seven miniature Academy Awards. Snow White and the Seven Dwarfs continues to be a beloved classic and to commemorate it, look into your magic mirror (or device screen) to watch it on Disney+!