By Beth Deitchman
This morning was a big morning for fans of Disney's television series, not to mention the talented folks who bring them to your nearest screen. The Disney|ABC Television Group received a total of 45 primetime Emmy nominations. With ESPN's seven nominations, Disney's media networks combined for a whopping 52 Emmy nods for 2017.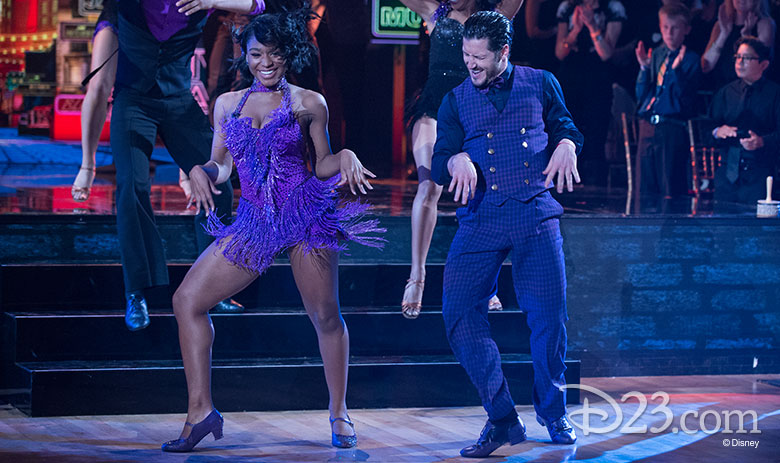 Dancing with the Stars is hoping to add an entire shelf of Emmys to complement its own Mirror Ball statue. The series was the most-honored from ABC, with seven nominations in six categories—including two for Outstanding Choreography, which went to dancer extraordinaire Derek Hough and the series own choreographer, Mandy Moore.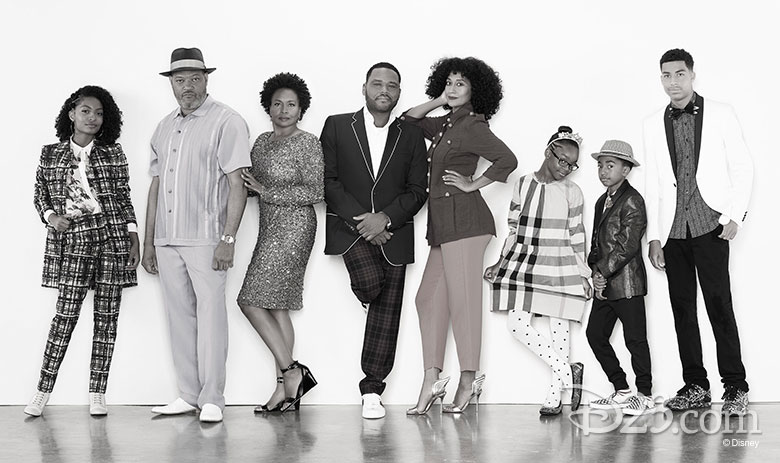 ABC was well-represented in the talent categories, with black-ish's Anthony Anderson and Tracee Ellis Ross nominated for Outstanding Lead Actor in a Comedy Series and Outstanding Lead Actress in a Comedy Series, respectively. Both were also nominated last year (and this marks the third consecutive year that Anderson was recognized!). How to Get Away with Murder's Viola Davis—who won for Outstanding Lead Actress in a Drama Series—is also nominated for the third year in a row; and American Crime's Felicity Huffman (Outstanding Lead Actress in a Limited Series or Movie) and Regina King (Outstanding Supporting Actress in a Limited Series or Movie) are also repeat nominees.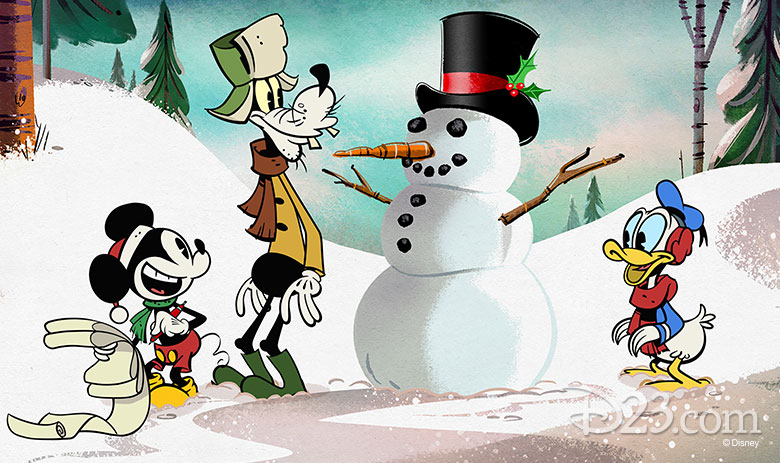 The beloved Mickey Mouse cartoon shorts series garnered two of the eight nominations that went to Disney Channels—Outstanding Short Form Animated Program and Outstanding Original Music and Lyrics for Duck the Halls: A Mickey Mouse Christmas Special. And Disney's newest princess was honored with an Emmy nomination. Elena and the Secret of Avalor was recognized for Outstanding Animated Program.
O.J.: Made in America, ESPN's critically acclaimed documentary received six nominations, including Exceptional Merit in Documentary Filmmaking.
You can view the entire list of Emmy nominees at Emmys.com, and find out who'll take home the awards on Sunday, September 17. Here is the full list of Disney's Emmy nominees for 2017:
Outstanding Lead Actress in a Limited Series or Movie
Felicity Huffman, American Crime
Outstanding Lead Actor in a Comedy Series
Anthony Anderson, black-ish
Outstanding Lead Actress in a Comedy Series
Tracee Ellis Ross, black-ish
Outstanding Lead Actress in a Drama Series
Viola Davis, How to Get Away with Murder
Outstanding Supporting Actress in a Limited Series or Movie
Regina King, American Crime
Outstanding Children's Program
Girl Meets World
Star Wars Rebels
Outstanding Choreography (3)
Dancing with the Stars—Routine: Kairos, choreographed by Derek Hough
Dancing with the Stars—Routines: On Top of the World and Carol of the Bells, choreographed by Mandy Moore
The Real O'Neals, choreographed by Fred Tallaksen
Outstanding Comedy Series (2)
black-ish
Modern Family
Outstanding Directing for a Variety Series
Jimmy Kimmel Live, "The (RED) Show," directed by Andy Fisher
Outstanding Directing for a Variety Special
The Oscars, directed by Glenn Weiss
Outstanding Documentary or Nonfiction Series
30 for 30, ESPN
Outstanding Technical Direction, Camerawork, Video Control for a Series
Dancing with the Stars
Outstanding Music Composition for a Limited Series, Movie or Special (Original Dramatic Score)
O.J.: Made in America, "Part 3"
Outstanding Original Music and Lyrics (2)
Duck the Halls: A Mickey Mouse Christmas Special, song title "Jing-A-Ling-A-Ling"
Jimmy Kimmel Live, "The Ballad of Claus Jorstad (Devil Stool)": Jessica Chastain, Willie Nelson and Hunter Hayes
Outstanding Supporting Actor in a Comedy Series
Ty Burrell, Modern Family
Exceptional Merit in Documentary Filmmaking
O.J.: Made in America
Outstanding Sound Mixing for a Nonfiction Program
O.J.: Made in America, "Part 2"
Outstanding Costumes for Variety, Nonfiction or Reality Programming
Dancing with the Stars, "Halloween Night"
Outstanding Music Direction
Taking the Stage: African American Music and Stories that Changed America
Outstanding Cinematography for a Nonfiction Program
O.J.: Made in America, "Part 4"
Outstanding Picture Editing for a Nonfiction Program
O.J.: Made in America
Outstanding Animated Program
Elena and the Secret of Avalor
Outstanding Short-Form Animated Program (2)
Disney Mickey Mouse (Disney Channel)
Marvel's Rocket & Groot, "Space Walk" (Disney XD App)
Outstanding Cinematography for a Multi-Camera Series
K.C. Undercover, "The Legend of Bad, Bad Cleo Brown," Disney Channel
Outstanding Directing for a Nonfiction Program
O.J.: Made in America, "Part 3"
Outstanding Guest Actress in Comedy Series
Wanda Sykes, black-ish
Outstanding Guest Actress in a Drama Series
Cicely Tyson, How to Get Away with Murder
Outstanding Hairstyling for a Multi-Camera Series or Special
Dancing with the Stars, "A Night at the Movies"
Outstanding Host for a Reality or Reality-Competition Program
Alec Baldwin, Host, Match Game
Outstanding Sound Mixing for a Variety Series or Special
The Oscars
Outstanding Creative Achievement in Interactive Media Within Unscripted Program
The Oscars: All Access
Outstanding Technical Direction, Camerawork, Video Control for a Limited Series, Movie or Special
The Oscars
Outstanding Lighting Design/Lighting Direction for a Variety Series
Dancing with the Stars, "Cirque Du Soleil Night"
Outstanding Lighting Design/Lighting Direction for a Variety Special
The Oscars
Outstanding Makeup for a Multi-Camera Series or Special (Non-Prosthetic)
Dancing with the Stars, "Halloween Night"
Outstanding Multi-Camera Picture Editing for a Comedy Series
Last Man Standing, "Trick or Treat"
Outstanding Special Class Program
The Oscars
Outstanding Sound Mixing for a Comedy or Drama Series (Half-Hour) and Animation
Modern Family
Outstanding Structured Reality Program
Shark Tank
Outstanding Variety Talk Series
Jimmy Kimmel Live
Outstanding Actor in a Short Form Comedy or Drama Series
Ty Burrell, Boondoggle, ABCd/ABC.com
Outstanding Production Design for Variety, Nonfiction, Event, or Award
The Oscars
Outstanding Short Form Comedy or Drama Series
Marvel's Agents of S.H.I.E.L.D.: Slingshot, ABCd/ABC.com
Outstanding Picture Editing for a Structured or Competition Reality Program
Shark Tank, "Episode 801"
Outstanding Stunt Coordination for a Drama Series, Limited Series or Movie
Marvel's Luke Cage
Outstanding Original Interactive Program
Amigo to the Rescue (Disney Junior interactive show)