By Savannah Salazar
For six years, we've grown alongside the sisters from the kingdom of Arendelle. The stories, the warm hugs, and most importantly, their sisterly love have been with us—as well as their songs that no, we'll never let go! With today being the anniversary of the premiere of 2013's Frozen, we decided to recount all of the heart-warming moments between Anna and Elsa—so get ready to break out a flurry of tissues.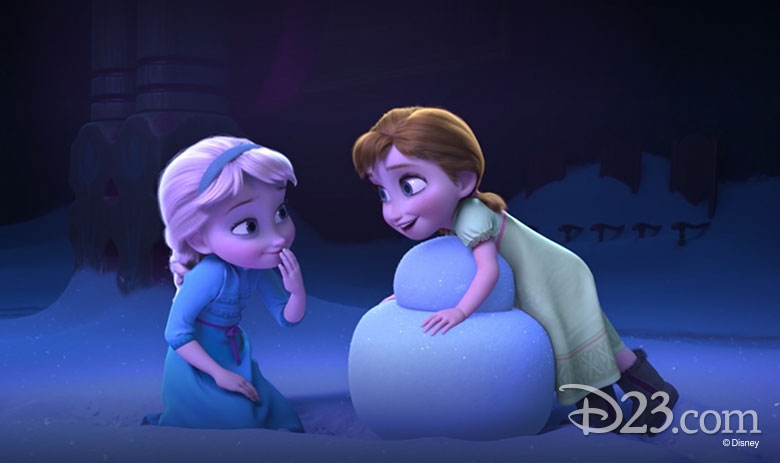 1. Young Anna and Elsa building a snowman.
Frozen introduces the two sisters, young and carefree, playing with Elsa's icy magic and a familiar snowman. Since then, we'd never turn down a chance to build a snowman—especially with Anna and Elsa.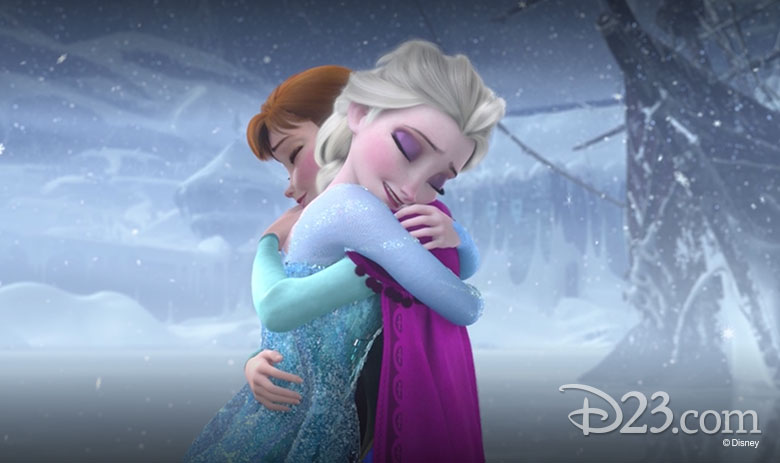 2. Anna and Elsa finding true love.
Dashing across the fjord, Anna is searching for her true love—the only one who could melt her frozen heart—is it Hans? Kristoff! No! Instead, Anna and Elsa prevail with a different kind of love, and well, the rest is history.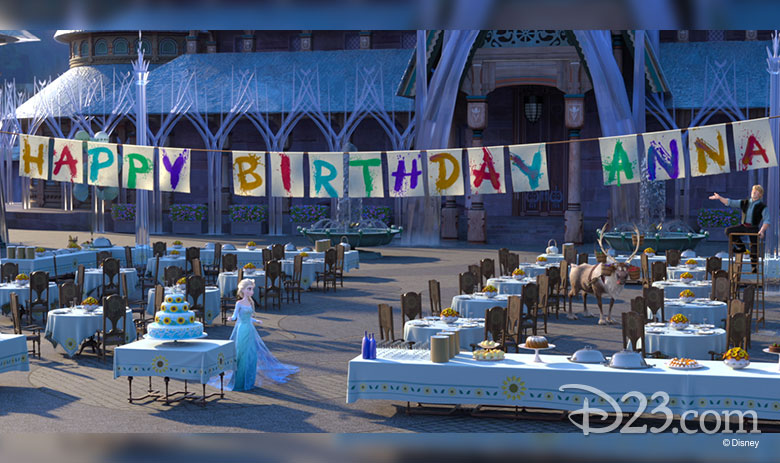 3. Elsa wanting to give Anna the perfect birthday.
For Anna's birthday in Frozen Fever, Elsa wants to put together the best birthday. And as her birthday date, Elsa sings Anna a song (classic move, Elsa) and strings along presents for bright-eyed Anna to find—sandwich included!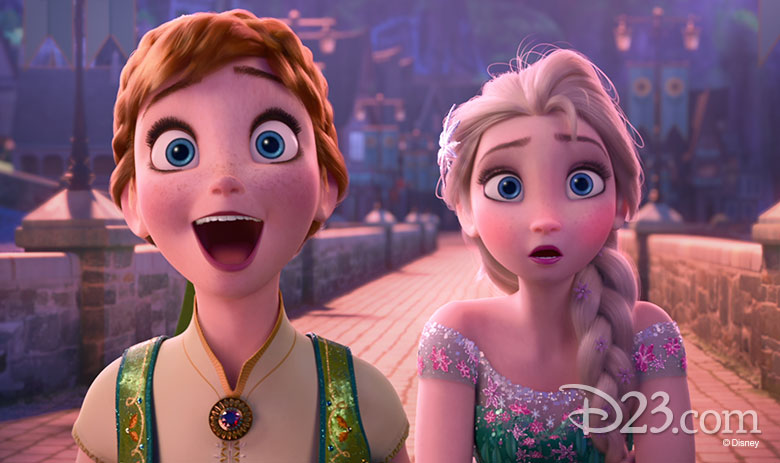 4. And, then Anna taking care of Elsa.
Looks like a cold can bother Elsa. During Anna's birthday soireé, Elsa ends up with a fever—shall we say a frozen fever? And while she may have thought she ruined Anna's birthday, it's actually one of her favorite presents yet: Getting to take care of her sister.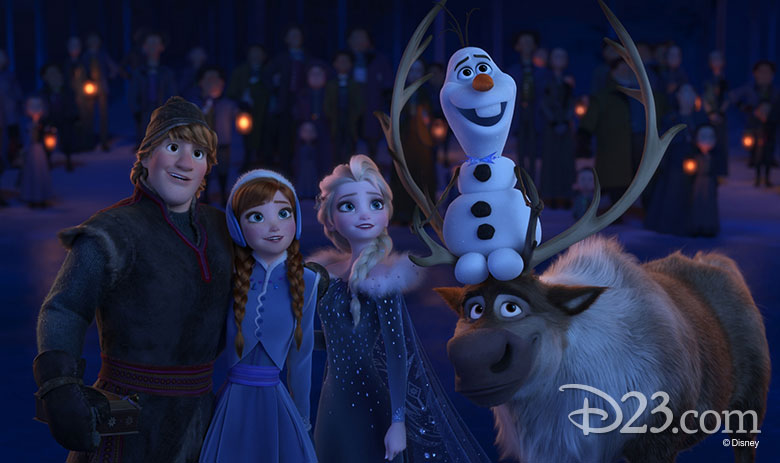 5. When the sisters celebrate Christmas for the first time in forever.
After years apart with closed castle doors, Olaf's Frozen Adventure finds the sisters reclaiming their old (while creating new) holiday traditions. Favorite characters return (yoo-hoo!) and the Yule Bell is rung, bringing the warmth of the holiday season to our hearts.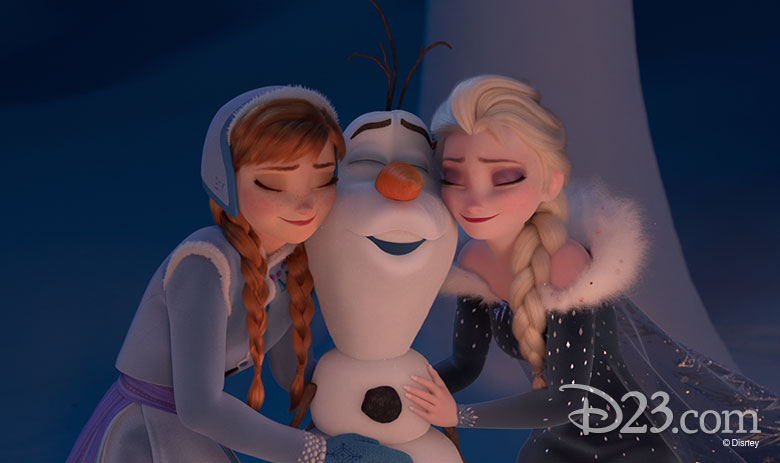 6. Anna and Elsa bonding over their love of Olaf.
Some of the first moments of Frozen illustrated a young Anna and young Elsa building a snowman (our number one heart-melting moment), but it wasn't until Olaf's Frozen Adventure where we find out that that snowman—Olaf—is what bonded Anna and Elsa throughout the many years they spent apart. Cue the waterworks!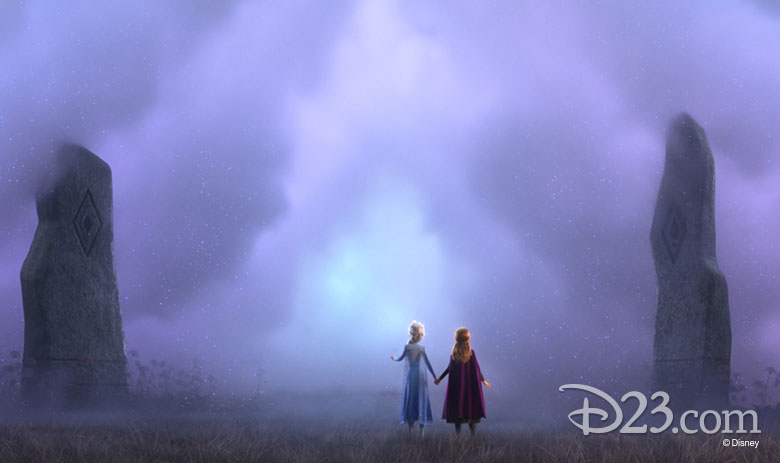 7. The sisters venturing into the unknown together.
Three years have passed in Arendelle. A few birthdays and Christmases have come and gone, but it's time for the sisters' story to turn over a new leaf. As Elsa hears a whispering call, she's determined to venture beyond the kingdom—with Anna by her side.