By Savannah Salazar
For the first time in forever, our favorite characters (and new ones too!) are coming back for a journey beyond Arendelle when Frozen 2 hits theaters on November 22. Picking up three years after Anna and Elsa reunited, the sisters—along with Olaf, Kristoff, and Sven—set off into the enchanted forest where they meet a plethora of new faces.
Before you venture into the unknown with Frozen 2, we wanted to give you a look at the newest characters of Arendelle, the enchanted forest and everywhere in between.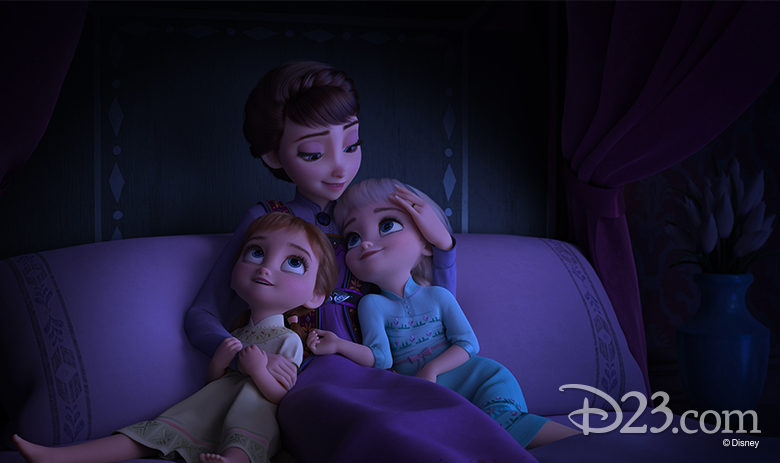 Queen Iduna
Queen Iduna—voiced by Frozen 2 newcomer Evan Rachel Wood—is back, but this time with secrets from the past. With young Elsa's powers growing, Iduna wonders if her past holds some answers for Elsa's future. Director Jennifer Lee said Wood's voice was perfect for the role as Wood's voice sounds as if she's keeping something hidden at all times. Her singing voice also sits right between Kristen Bell (Anna) and Idina Menzel's (Elsa) own singing voices, which is perfect for her beautiful lullaby "All is Found."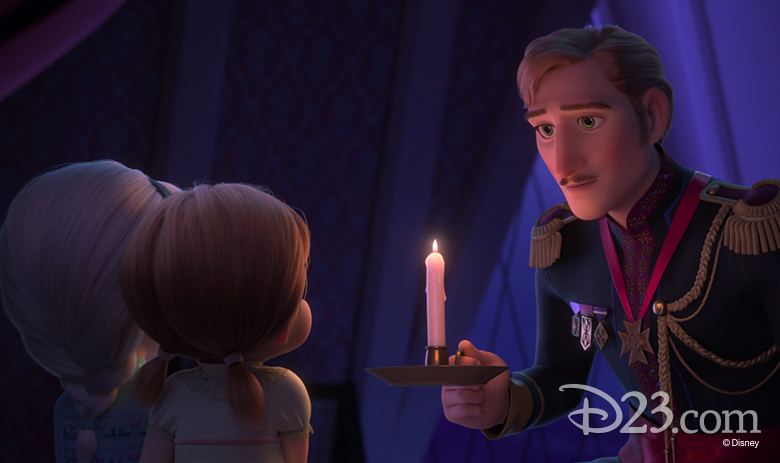 King Agnarr
Like Queen Iduna, Anna and Elsa's father also returns—voiced by Alfred Molina. He tries his best to help Elsa as her powers grow, and his love for his daughters is infinite.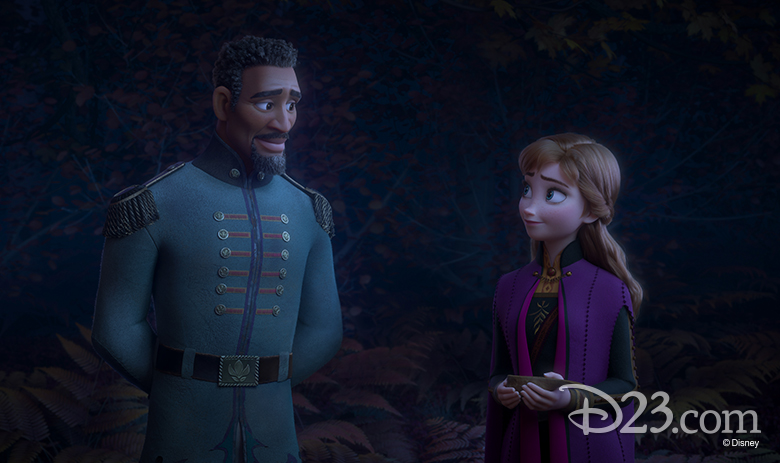 Lieutenant Destin Mattias
A loyal guard of Arendelle, Mattias has long protected the kingdom against its enemies, including the Northuldra, but becomes trapped in the enchanted forest by a magical mist for over 30 years. Voiced by Sterling K. Brown, director Chris Buck said Brown invested in his character, saying there is a lot of Sterling in Mattias.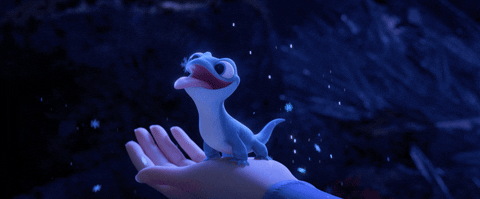 Bruni
Meet your cute new obsession—because he's most definitely ours! Bruni is a curious salamander who meets Anna and Elsa during their journey. He also takes a liking to Elsa's icy snowflakes because—wait for it—the cold never bothered him anyways.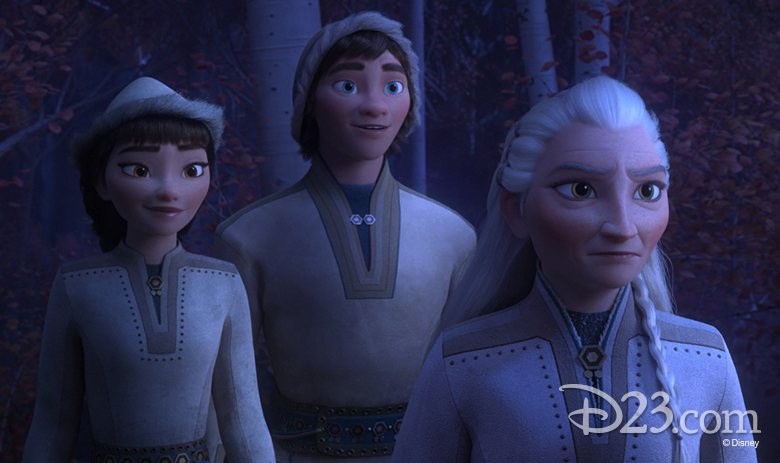 Yelana
As the leader of the Northuldra, Yelana is extremely wise and fiercely protective when it comes to her community. While weary of outsiders, if one shows an understanding of the forest and its inhabitants, Yelana is known to soften.
Ryder
You would think Kristoff was the only reindeer-loving man around, but Ryder is close to giving him a run for his money—or carrots? But as fun-loving and optimistic as Ryder is, he's never left the enchanted forest and longs to venture into the world outside.
Honeymaren
Part of the Northuldra, Honeymaren is peaceful and a free spirit and wants everyone in the enchanted forest to feel the same.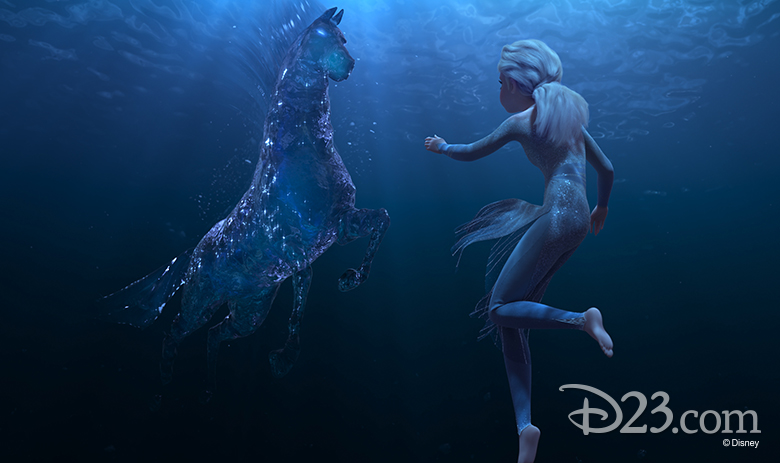 The Nokk
Pulling from Nordic folklore, the Frozen 2 filmmakers were able to create this beautiful character, a mythical water spirit that takes the form of a stallion. While gorgeous, this water spirit is a warrior set to guard the secrets of the forest and is dangerous to those not careful.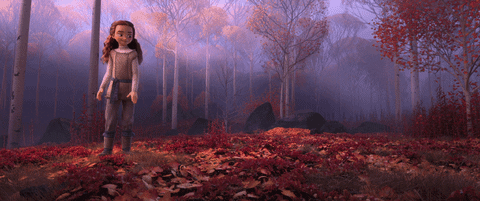 Gale
As full of personality as any other character in Frozen 2, the precocious wind spirit named Gale is quite a troublemaker. From tornados to slight gusts of wind, Gale isn't always easily seen, but instead makes her presence known by interacting with the characters' clothing or hair.
Earth Giants
Also known as the earth spirits, these massive creatures are capable of incredible destruction and create a feeling of unease across the enchanted forest, but when they are asleep, they appear as rocky riverbanks.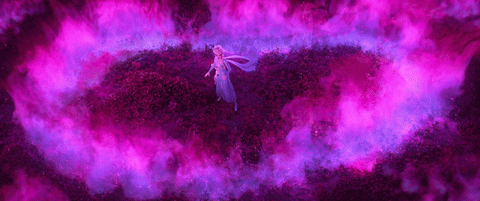 Fire Spirit
A rambunctious fireball, the magical fire spirit zips around creating chaos in the forest in a matter of seconds. Its magical fire—which appears magenta and blue—doesn't emit smoke, but it does emit heat. The level of heat is based on its emotions, from smaller, playful flames to angry, all-consuming fires that rage throughout the forest.