By Courtney Potter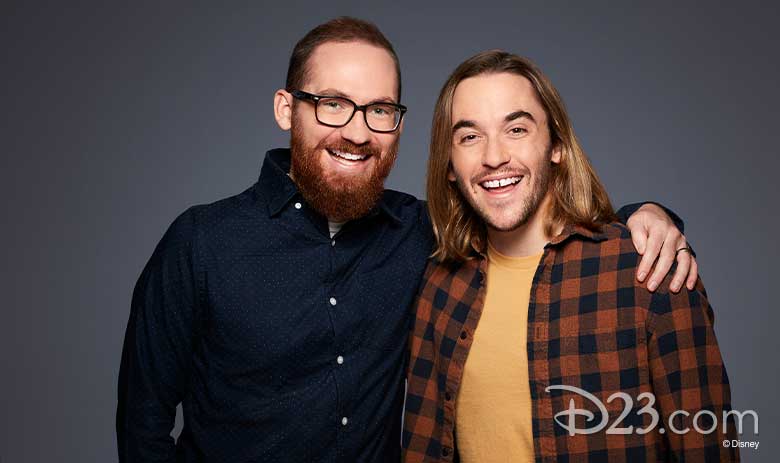 More to Come from Creators of Disney Channel's Big City Greens
Great news for fans of the hilarious animated shenanigans on Disney Channel's hit Emmy®-nominated series Big City Greens: Not only has a third season just been ordered, but Disney Television Animation has also announced an overall deal with the show's creators and executive producers, brothers Chris and Shane Houghton!
Under the new agreement, the brothers will continue their work on Big City Greens and develop new animated series, shorts, and movies for Disney Channel and Disney+. "We are excited to be deepening our relationship with Disney," the pair recently said. "They have been very supportive of us and our crazy ideas, and we're looking forward to continuing to grow Big City Greens as well as develop new and exciting projects together."
Big City Greens follows mischievous and optimistic 10-year-old Cricket Green (voice of Chris Houghton), who moves from the country to the big city with his wildly out-of-place family—older sister Tilly (voice of Marieve Herington), father Bill (voice of Bob Joles), and Gramma Alice (voice of Artemis Pebdani). The series is influenced by the Houghton brothers' childhood growing up in the small town of St. Johns, Michigan, with many of the locations and characters inspired by their real-life family members and townsfolk.
Currently in its second season, new episodes will roll out Saturdays beginning this Saturday, January 16, at 9 a.m. EST/PST on Disney Channel and in DisneyNOW—and will include a super-special music-filled episode featuring five original songs! Plus, look for season one of the series streaming now on Disney+.
5 Fantastic Things to Watch This Weekend
Boy howdy, there's something for everyone this weekend from around the worlds of Disney—and if you're a dog lover, you're especially in luck. Look for Disney+ to add both Isle of Dogs (adorable stop-motion puppers) and Mary Poppins Returns to its lineup; the premiere of new film The Ultimate Playlist of Noise on Hulu; and (more dog content ahoy!) the AKC National Championship on ABC. It's yet another embarrassment of viewing riches and we're, as the kids say, "here for it."
Small Friends, Big Style: Disney nuiMOs Are Your New BFFs
Okay, speaking of "adorable," you'll flip for this news from our friends at shopDisney: Since originally launching at Disney stores in Japan (followed by Disney stores in China, Shanghai Disney Resort, and Hong Kong Disneyland Resort), ridiculously cute Disney nuiMOs miniature plush have quickly gained popularity on social media—with fans styling their nuiMos in fashionable outfits and accessories and taking them on everyday adventures. And now, it's time for the rest of the world to meet them, when they become available for the first time in North America and Europe in just a few days!
The name "nuiMOs" is a blend of the Japanese words nuigurumi, meaning plush, and moderu, meaning model. Disney nuiMOs plush characters are meant to be an extension of one's self, with the flexibility to change appearance to suit both personality and taste. Disney nuiMOs are flexible, pocket-sized, and oh so portable—making them perfect on-the-go companions.
The first release will include Disney nuiMOs plush of Mickey Mouse, Minnie Mouse, Donald Duck, Stitch, and more, along with an assortment of outfits and accessories for fans to mix and match. And on the first Monday of each month, starting February 1, new accessories, outfits, or plush will be released, including collaborations with the likes of Loungefly, Spirit Jersey, and Ashley Eckstein.
Look for Disney nuiMOs plush beginning January 19 at shopDisney.com and shopDisney.co.uk; in Disney stores in North America and Europe; and at Walt Disney World Resort, while they continue to delight guests at Disney stores in Japan, Shanghai Disney Resort, and Hong Kong Disneyland Resort.
First Look at Flora & Ulysses (With Easter Eggs A-Plenty)
It's based on the Newbery Award-winning book by Kate DiCamillo and directed by Lena Khan, and it concerns a 10-year-old comic book fan (newcomer Matilda Lawler) befriending a real-life super hero who just happens to be… a squirrel. Sounds intriguing and hilariously awesome, right? Get all the scoop that's fit to print about the upcoming Flora & Ulysses—including some amazing Easter eggs to look for—right here at D23.com… and watch for its exclusive debut on Disney+ on February 19.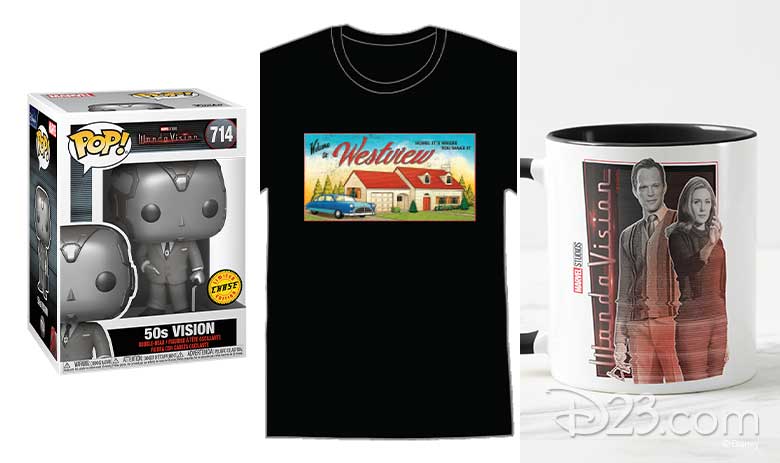 Marvel Must Haves Launches with WandaVision Fun
Marvel fans, rejoice! There's a full year of new Marvel Studios-inspired product coming—spanning toys, games, books, apparel, home décor, and so much more. In honor of Marvel Studios' upcoming Disney+ series rollouts, the brand-new Marvel Must Haves product line will serve as the main source on Marvel.com for product reveals for each new series… and it all kicks off with Marvel Studios' WandaVision, premiering this Friday, January 15!
Every Monday, starting January 18 through the end of the year, Marvel.com will debut epic new product highlights via the Marvel Must Haves landing page, kicking off with WandaVision, starring Elizabeth Olsen and Paul Bettany. Weekly reveals will then come at regular intervals throughout the year, and they'll include offerings around all manner of new characters and cliffhangers. Marvel Must Haves will include some of the world's biggest brands including Hasbro, LEGO, Funko, Her Universe, and Loungefly—and a wide array of merchandise will also be available from shopDisney.com, select Disney Parks, Amazon, Hot Topic, Ulta, Walmart, and Target. Keep your eyes peeled for super-cool must haves for upcoming series such as The Falcon and the Winter Soldier, Loki, What If…?, Ms. Marvel, and Hawkeye.
Visit Marvel.com/musthaves and follow along on social via #MarvelMustHaves for the latest information and availability!
Disney's Magic of Storytelling Campaign Kicks Off
Readers of the world, put a bookmark in your latest tome and take heed: From now through March 31, the Magic of Storytelling campaign will once again come to life—through the diverse voices of storytellers and talent from some of Disney's most beloved books, series, and movies! This year, the campaign will take place online at MagicOfStorytelling.com, as well as across the company's networks and social platforms. Everyone is welcome to enjoy some sure-to-be-entertaining virtual story times and hear storytelling tips from Disney authors and creators…
Each week, talent from across some of Disney's favorite shows and movies will participate in the Magic of Storytelling by hosting virtual story-time get-togethers on Disney's social media platforms and on the campaign's website. Some of the talent scheduled to be featured include Angelica Ross from FX's Pose; Tika Sumpter from ABC's mixed-ish; director Jon M. Chu (Crazy Rich Asians); Danielle Fishel from Disney Channel's Girl Meets World; and Kayla Cromer from Freeform's Everything's Gonna Be Okay.
To learn more—including how you can donate to help provide books for kids in need—visit MagicOfStorytelling.com.
A new Indiana Jones game with an original story is being developed by the award-winning studio, @MachineGames, and executive produced by game industry icon Todd Howard of Bethesda Games Studios. Learn more at https://t.co/cfr49ZN4ei. https://t.co/iUpMVlnC1O

— Lucasfilm Games (@LucasfilmGames) January 12, 2021
Adventure Awaits: New Indiana Jones Game in the Works
Just this week, Lucasfilm Games announced that a brand-new Indiana Jones game is currently in the works. Developed by the award-winning studio MachineGames and executive produced by game industry icon Todd Howard of Bethesda Games Studios, this new game will tell a completely original, standalone story set at the height of the legendary adventurer's career. (As unabashed "Indy" fans, we cannot wait.)
Few details have been released, but the teaser trailer just released (seen above) offers up some tantalizing tidbits. Stay tuned for more info as it becomes available.
Name Revealed for Baby Rhino at Disney's Animal Kingdom
Our pals at Disney's Animal Kingdom welcomed a truly adorable baby rhino in October of last year, and we've all been waiting with bated breath to find out what the little one's name is… now, we have an answer! Check out the big reveal in the clip above. (The baby's mother, Kendi, was profiled in Disney+'s series Magic of Disney's Animal Kingdom.) Welcome to the world, Ranger!
The keeper team at Disney's Animal Kingdom wanted to make sure the baby boy had a name with special significance—honoring the wildlife rangers who protect rhinos around the world. Rhinos are the world's second largest land animal and among the most endangered animals in the wild due to poaching.
Ranger's name is just another way that Disney's Animal Kingdom joins the Disney Conservation Fund (DCF) in an effort to support rhino conservation. DCF has giving more than 75 grants and awards to rhino protection projects over the years… in fact, most recently, they gave rhino ranger Sgt. Mutinda Ndivo (of the Big Life Foundation) a Disney Conservation Hero award for his work to protect rhinos and other wildlife in more than 1.6 million acres of wilderness in East Africa. Amazing, right?
Lil' Ranger is due to join his crash—yes, that's the name for a group of rhinos—on the savanna at Kilimanjaro Safaris in the next few weeks.
ICYMI: Q&A with Retiring Walt Disney Imagineer Kevin Rafferty
It's the end of an era: Longtime Walt Disney Imagineer Kevin Rafferty is retiring in just a few short months. D23 was lucky enough to sit down with Rafferty for a fantastic "exit interview" chock full of great historical tidbits about his time with Disney as well as some wonderful career advice for those with big Imagineering dreams. We wish him all the best!