By Karina Schink
Ever since he made his debut in 1966, we haven't been able to get enough of the always cute and cuddly Winnie the Pooh and the Hundred Acre Wood gang. And this year, we get to go on another adventure when Christopher Robin hits theaters on August 3. We can't wait to say hello again to our favorite forest-y friends, but in the meantime, we can always stock up on some of our Winnie the Pooh merchandise.
And, don't forget that all of you silly old bears who are D23 Members get a discount at shopDisney.com.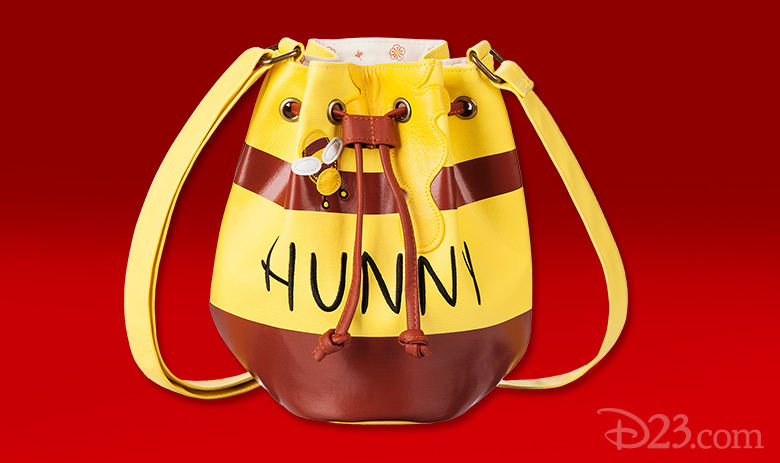 Winnie the Pooh "Hunny Pot" Crossbody Bag by Loungefly
Can you imagine a better place to store your goods than this faux leather Hunny Pot? We know Pooh would approve.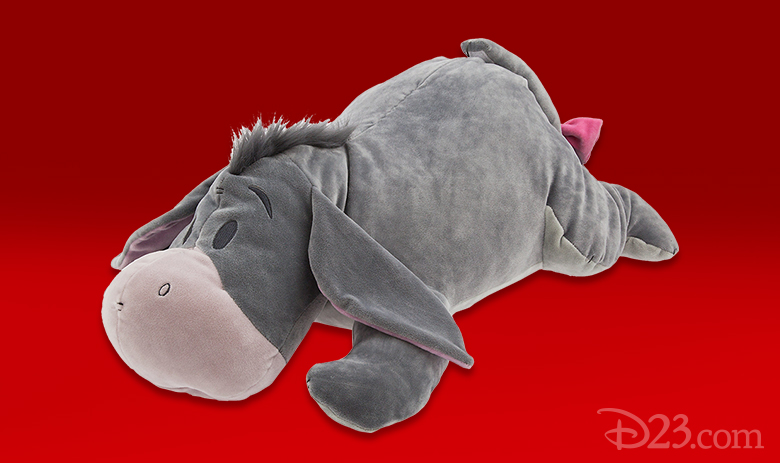 Even in his down-in-the dumps disposition, we can all agree that lovable donkey Eeyore is one of the cuddliest characters out there, and with this appropriately named Cuddleez plush, you can bring him home with you. So, there's really no need to be sad! Plus, this plush comes with a detachable tail, so be careful (you know Eeyore).
Big Feet Plushies
Winnie the Pooh Big Feet Plush – Small – 10"
Piglet Big Feet Plush
While Tigger may be the one who uses his tail to bound around the Wood, these other woodland creatures have an extra spring in their step with their adorably big feet! (Hopefully Tigger or Kanga gave them some tips!)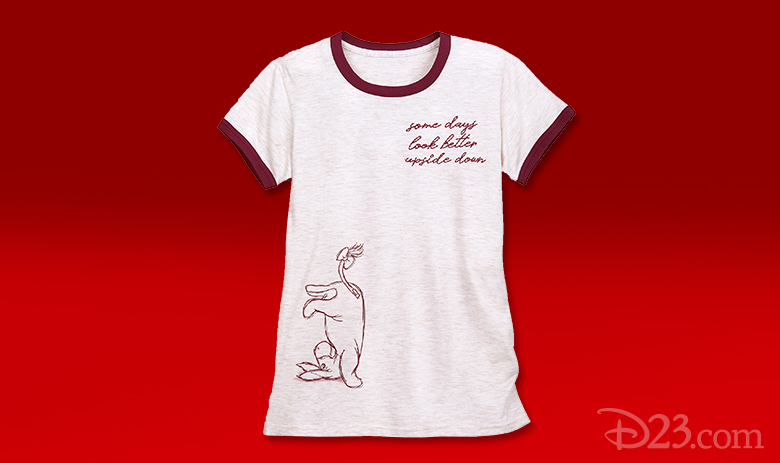 Eeyore Ringer T-Shirt for Women – Winnie the Pooh
He may not be your go-to source for a pick-me-up, but Eeyore has some words of wisdom to share. Show your pride for your favorite member of the group and wear one of his mannerisms loud and proud.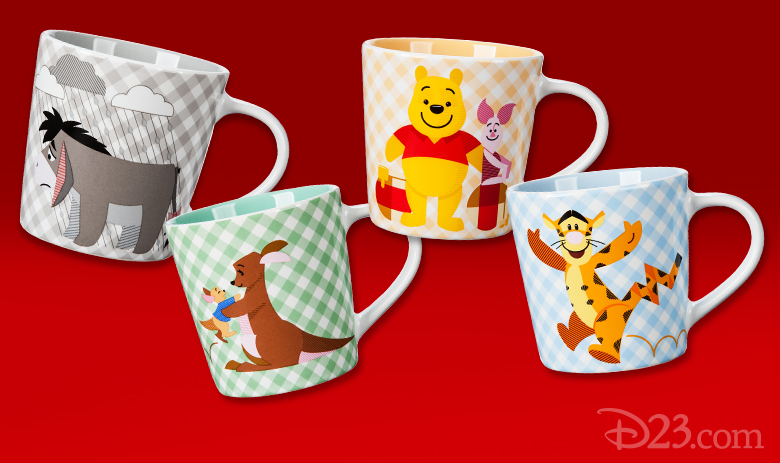 Woodland Creatures Mugs
Kanga and Roo Checkered Mug
Tigger Checkered Mug
Winnie the Pooh and Piglet Checkered Mug
Eeyore Checkered Mug
Enjoy your daily java in a cup featuring your favorite friends of Christopher Robin. Everyone needs a Disney-themed mug in their cupboard!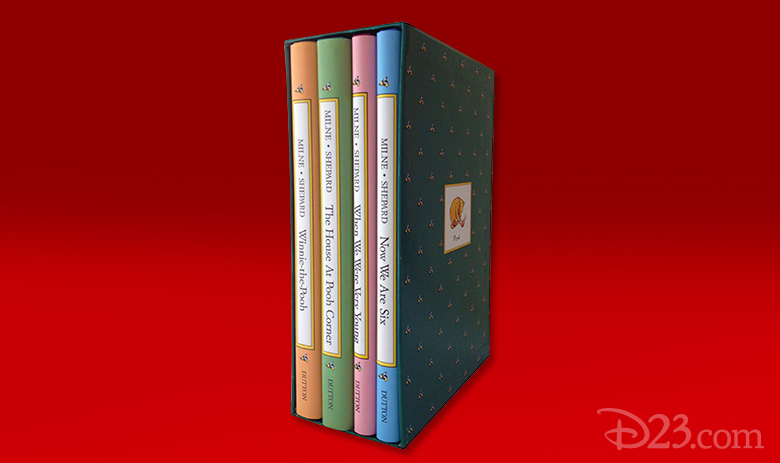 Winnie the Pooh's Library Box Set
Return to where it all started with the classic children's books written by A.A. Milne. This box set includes Winnie-the-Pooh, The House at Pooh Corner, When We Were Young, and Now We Are Six.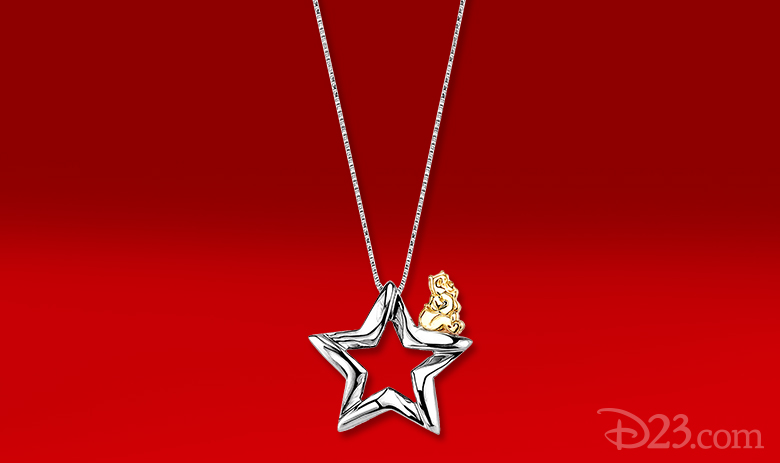 All of us who love Disney know that stars are meant to be wished upon, and what better kind to whisper your wish to than one with our favorite stuffed bear perched atop?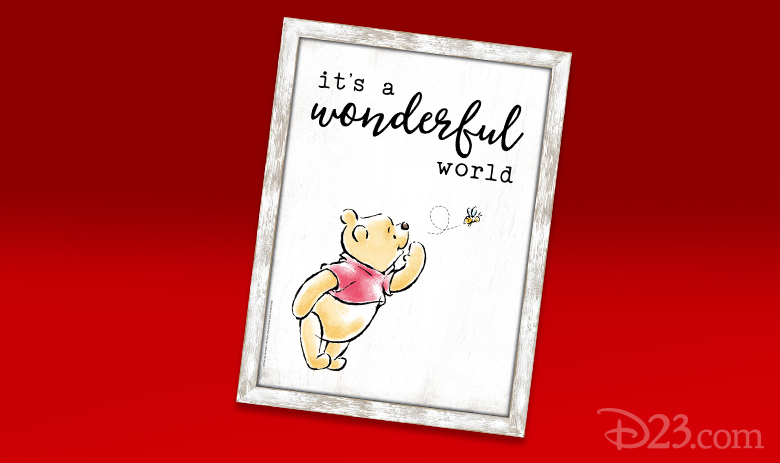 Winnie the Pooh "It's a Wonderful World" Framed Wall Décor
Don't let your walls go "bear"! Show everyone that Pooh is a favorite over in your neck of the woods.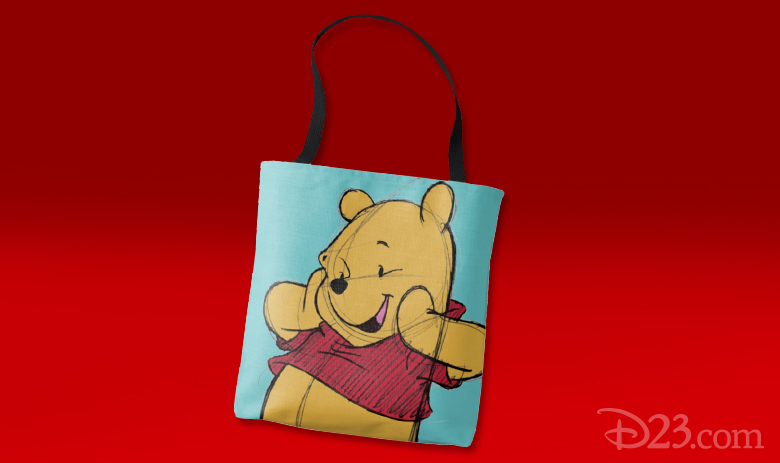 Sketch Winnie the Pooh Tote Bag
We know you're going to need the perfect bag to carry around your honey, and we've found just the thing. Not only does this tote feature our favorite honey fiend, but you can also make it one of a kind by customizing it! We know you're going to love it (even if you just fill it up with honey!).