By Zach Johnson
This week D23 is celebrating the sunshine of the classic film Pollyanna! To get you even more excited for the #D23GladGame and the Pollyanna watch party (Preceded by a chat with Disney Legend Hayley Mills!), we're taking a "glad" look down memory lane and sharing our favorite films Mills has starred in for Disney—beginning with her American film debut in Pollyanna, for which she was awarded a special Oscar® in 1960!
Pollyanna (1960)
Mills stars as Pollyanna, an orphan who brings joy to the lives of everyone she meets. Unfortunately, Aunt Polly (Jane Wyman) is too concerned with appearances, politics, and propriety to appreciate her effervescent niece. It isn't until the embittered town almost loses their "Glad Girl" that Aunt Polly understands the power of love and lightheartedness.
The Parent Trap (1961)
Mills pulls double duty as Susan and Sharon, identical twins separated at birth. Neither knows the other exists until a twist of fate finds them at the same summer camp. Realizing their relationships, they plan a little twist of their own: switching places! The twins' goal—to get their divorced parents back together—is simple in concept but difficult in execution.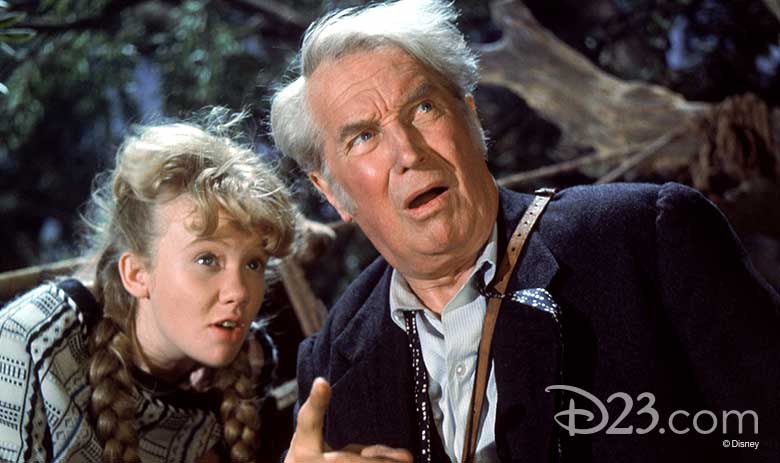 In Search of the Castaways (1962)
Based on Jules Verne's popular novel, this daring adventure follows Mary Grant (Mills) as she travels to the four corners of the world to find her missing sea-captain father, John Grant (Jack Gwillim)… even though her only clue to his location is a message in a bottle!
Summer Magic (1963)
When a close-knit Boston family loses their fortune, they find a wealth of secrets, young love, and more in Beulah, Maine. It's Nancy (Mills), the eldest of three children, who finds the family's new home—along with a jolly postmaster, a pretentious cousin, and a mysterious absentee landlord.
The Moon-Spinners (1964)
Set on the Isle of Crete, the story pits Nikky Ferris (Mills), a young English tourist, against a wily jewel thief (Eli Wallach). Mistaken identities and perilous escapes—including a nail-biting battle involving a windmill—lead Nikky to a final confrontation aboard the yacht of an eccentric millionairess (Pola Negri) with a passion for priceless gems and pet cheetahs!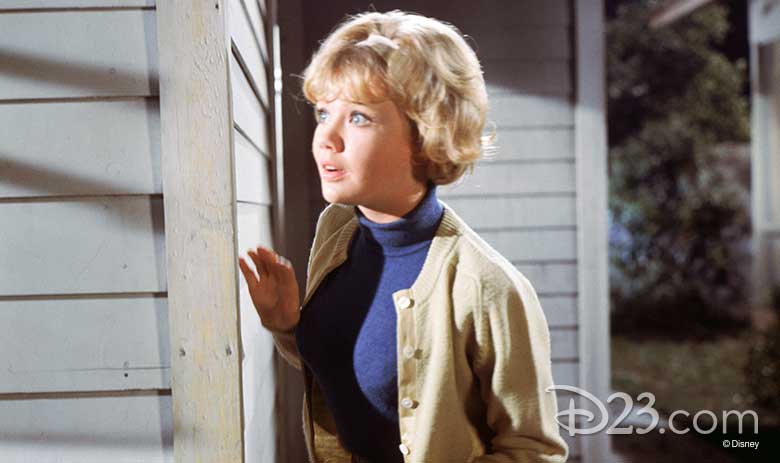 That Darn Cat! (1965)
When an uncontrollable tomcat named D.C. (Darn Cat) turns up with a wristwatch for a collar, it becomes a tip-off to an unsolved robbery and kidnapping. After Patti Randall (Mills) recognizes the wristwatch as belonging to a bank teller, the FBI is called in to watch D.C.'s every move. It becomes hard to tell who's tailing who as nosy neighbors, jealous boyfriends, and an allergic agent play a game of cat and mouse to crack the case.
The Parent Trap II (1986)
Mills reprises her dual roles as twins Susan and Sharon in the Disney Channel sequel. Mistaken identities once again disrupt the twins' lives when, 25 years later, Sharon's daughter (Carrie Kei Heim) becomes a mischief-making matchmaker for her divorced mom.
Parent Trap III (1989)
In this sequel, which premiered as part of The Magical World of Disney, Cassie McGuire (Patricia Richardson) is engaged to a man with triplets. She hires Susan (Mills, reprising her role again) as an interior decorator for their California beach home. Before long, Susan steals the man's heart, encouraged by the triplets who've never liked their father's fiancée.
Parent Trap: Hawaiian Honeymoon (1989)
The fourth installment in the franchise, which premiered on The Magical World of Disney, finds Susan (Mills) and her new husband (Barry Bostwick) inheriting a dilapidated hotel in Hawaii, which they decide to clean up. The triplets prove to be masters at deception by impersonating each other to help their dad save the hotel from being sold to a developer.
Back Home (1990)
During World War II, Virginia "Rusty" Dickinson (Hayley Carr) was sent to the U.S. for safety. Five years later, the redhead returns to her native England, where she reunites with her mother, Peggy Dickinson (Mills), and meets her new 5-year-old brother, Charlie Dickinson (Adam Stevenson). Although Peggy had eagerly awaited her daughter's return, Rusty's new American sensibility creates conflict. From the family she barely remembers to snobby classmates and a strict boarding school, Rusty must adapt to an all-new way of life.
Discover all the fun ways we're celebrating 60 glad years with our Pollyanna-versary.