By Zach Johnson
There was no disguising our excitement Wednesday night at the world premiere of Spies in Disguise at the El Capitan Theatre in Hollywood. D23 Members lined the blue carpet to get a glimpse of the film's stars—and a few met Will Smith, Tom Holland, and Masi Oka!
The animated feature film from 20th Century Fox and Blue Sky Studios is set in the slick, high-octane, globe-trotting world of international espionage. Agent Lance Sterling (voice of Smith) and scientist Walter Beckett (voice of Holland) are nearly polar opposites, but when things go haywire, the unlikely duo is forced to team up for the ultimate mission—one that will require hiding Lance's identity by turning him into a pigeon. Yes, a pigeon.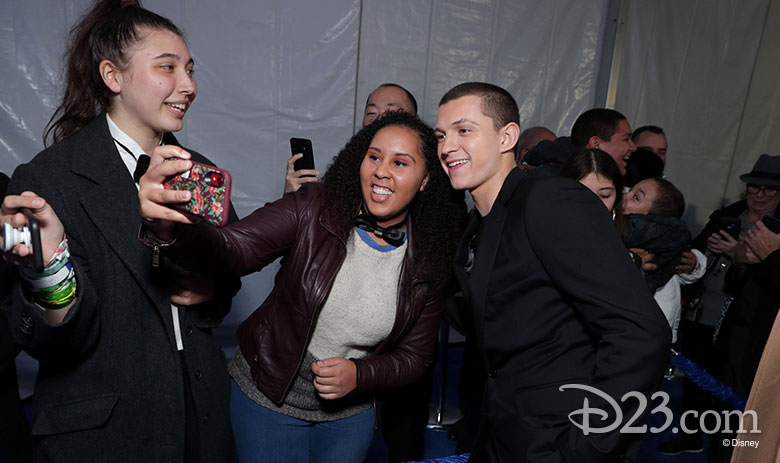 "It really is a wonderful story about this odd couple, these two guys who are a little bit lost on their own—whether they realize it or not—who find each other," director Troy Quane said. "And in doing so, they make it possible to save the world." To that end, Smith said it was actually Lance's inner transformation—not his outer transformation—that drew him to the role. "My character is a serious individualist. He works alone," the actor shared. "But when he gets turned into a pigeon, he's forced to work with the flock."
Both Smith and Holland were the filmmakers' top choices to voice the lead characters.
"Growing up, Will Smith was my hero," director Nick Bruno said as Quane nodded in agreement. "He's both of our heroes, and we modeled this character after him. To get him has been a dream come true. And Tom? He is my new dang hero! He is amazing. He's loveable and he's huggable, and at the same time, he can kick some serious butt."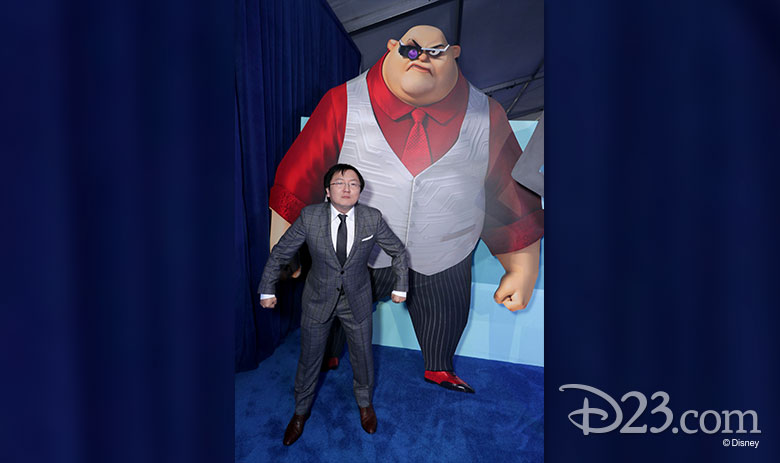 The praise didn't end there. "You look up charisma and swagger and comedy in the dictionary and there's a picture of both of them," Quane added. "We were so lucky to get two amazingly talented, sincere actors who are funny and can bring emotion to a line that you didn't think was there. We were blessed to have gotten to work with them."
Oka lends his voice to the character Katsu Kimura, an underworld hacker responsible for stealing a powerful weapon and selling it to the villain Keller "Robohand" Killian (Ben Mendelsohn). "What's great about him is we think he's this butch guy and he's very menacing, but at his core, he's a teddy bear," Oka said. "He's very squishy, both inside and out. He's had a lifelong rivalry with Lance Sterling, so we get to see that play out."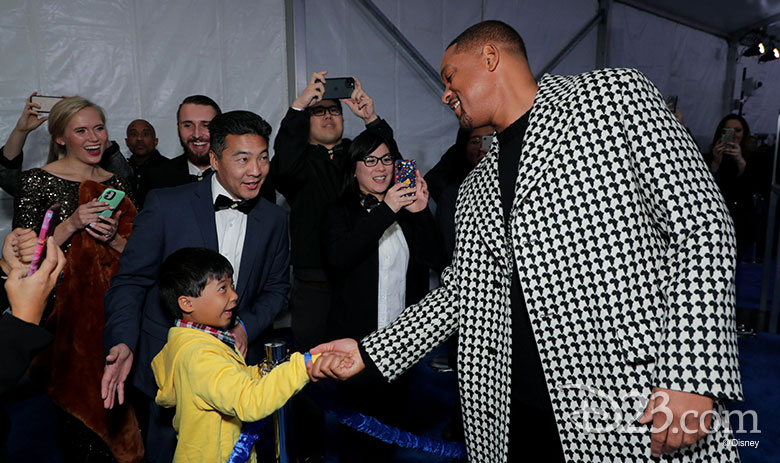 Spies in Disguise was inspired by the 2009 short film Pigeon: Impossible, written and directed by Lucas Martell. "If you had told me that this was going to happen 10 years ago, I would've thought you were crazy!" he said. Although he had seen a number of scenes throughout the production process, Martell added, "I think the thing I'm most excited to see is exactly how all the pieces I haven't seen assembled come together."
Oka said Disney fans of all ages will love Spies in Disguise when it opens in U.S. theaters Christmas day. "It's fun for the whole family. It's going to make people laugh. It's going to make people cry. It brings the whole family together," he said. "There's humor that kids are going to love, and there's also humor that adults are going to love."