By Beth Deitchman
Once upon a time (as so many of the most inspiring Disney stories begin), Emily Blunt, Jennifer Lee, and Kathleen Kennedy were young girls with dreams—big ones—that led them to become, respectively, a Golden Globe® Award-winning actress; an Oscar®-winning filmmaker and chief creative officer at Walt Disney Animation Studios; and the president of Lucasfilm and producer of three of the highest-grossing movies ever. These three trailblazing women have now joined forces with leaders in the worlds of science, technology, business, sports, and more to inspire the next generation to "dream big." You can hear these role models tell their stories in the brand-new #DreamBigPrincess global video series launching today.
There's also a pretty inspiring story behind the video series. To create these digital shorts, Disney provided mentorship support to leaders from Girl Up, a leadership initiative founded by the United Nations Foundation that enables girls around the globe to become activists and advocates for gender equality. Twenty-one young filmmakers from 13 different countries interviewed 20 amazing women and asked them to share their tips for success and provide a glimpse at what's possible.
The star of the upcoming feature Mary Poppins Returns, Emily Blunt, was interviewed by 17-year-old Girl Up leader Marissa Torre. "There's a line in Mary Poppins where she says anything is possible, even the impossible," says Blunt. "I think that really symbolizes what dreaming big is all about, the idea if you want something big enough that the universe is going to conspire to give it to you."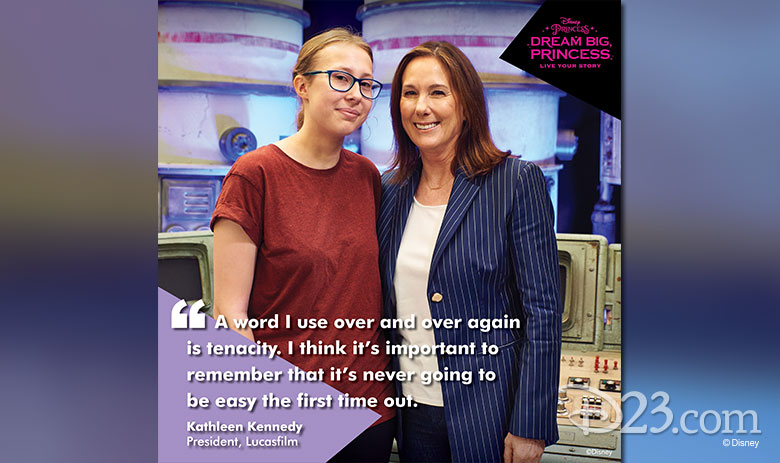 "Dreaming big is one of the most important things any of us can do—to keep aiming higher," says Kathleen Kennedy, who spoke with Maud Webster, age 16, from the UK. "The #DreamBigPrincess series is giving a voice to a group of talented young women, helping them tell stories that kids can learn from, whatever their ambition."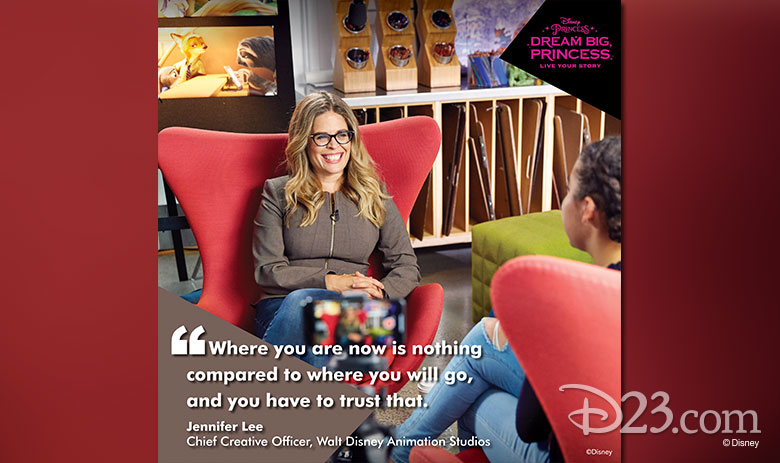 Disney fans can get involved and support the #DreamBigPrincess campaign and video series in several simple and fun ways. From now through November 20, 2018, for every like or share of a video or photo posted publicly with #DreamBigPrincess on Facebook, Instagram, or Twitter, Disney Worldwide Services will donate US $1 to Girl Up to support girls' leadership and empowerment (up to $1 million). The #DreamBigPrincess Global Photography series that launched last year unlocked a $1 million donation to Girl Up in less than five days.
And tomorrow, October 11, guests at Disney parks around the world are invited to Disney bound as their favorite female characters in celebration of the International Day of the Girl. Enjoy incredible thrills in an outfit inspired by Elastigirl; bravely take on exciting attractions in a Merida-inspired ensemble; or wear your kindness on your sleeve in honor of Cinderella. The possibilities are limitless, just like the futures kids can imagine. Fans can also visit their local Disney store on Saturday, October 13, to participate in in-store Dream Big, Princess events.
You can view the entire #DreamBigPrincess video series at Disney.com/DreamBigPrincess, as well as learn more about the young filmmakers and their accomplished subjects, who include the first Moroccan woman in history to join NASA Johnson Space Center, a Brazilian World Cup Skateboarding champion, a Canadian member of Parliament, and an art director for Shanghai Disneyland.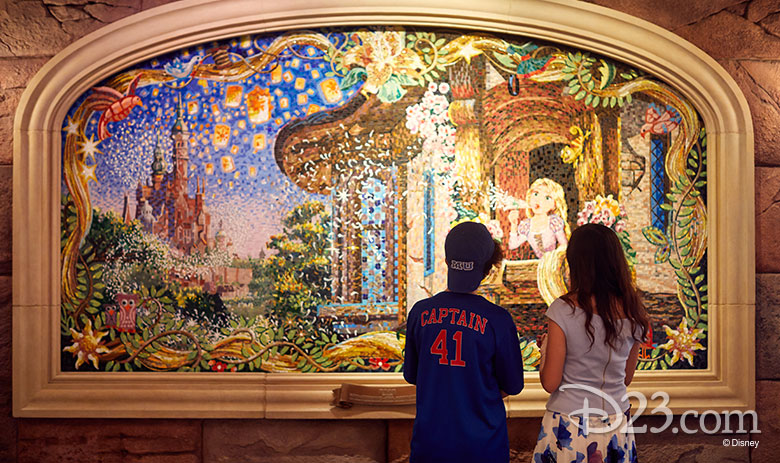 "The #DreamBigPrincess series documents a host of inspiring stories and diverse experiences, but the common message is clear," says Zenia Mucha, senior executive vice president, Communications, The Walt Disney Company. "Having a big dream is the first step on the path to success, and positive role models are critical in helping you continue on that journey—whether that's a fictional entrepreneur like Tiana or a real-world success story like any of the women in this series."