It's time to play the music, it's time to light the lights… After a legitimately-too-long absence from our collective television set, the Muppets are back in primetime! Their new ABC series, The Muppets, premieres tonight—and D23's got a big "Muppet News Flash" from the show's producers on what hilarious hijinks lie in store, and what makes their return so special.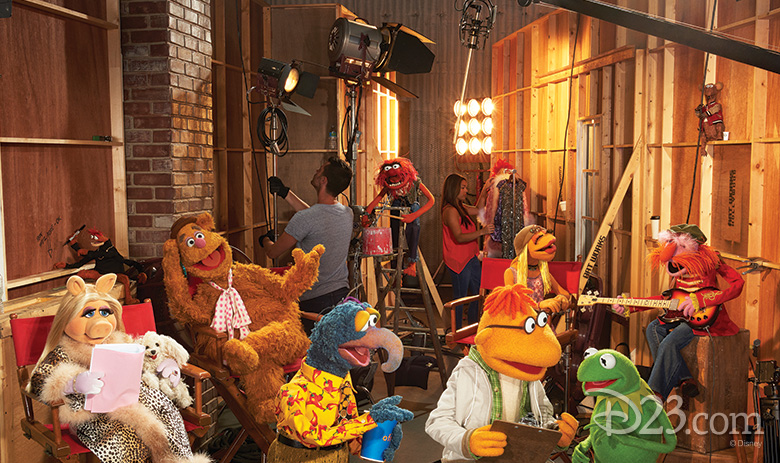 Created by Bill Prady (The Big Bang Theory) and Bob Kushell (3rd Rock From the Sun), The Muppets is a documentary-style series that follows the gang as they take on present-day Hollywood. Our amphibian pal Kermit the Frog is now the executive producer of a late night TV talk show—and the rest of the Muppet gang fills in as his staff. The Great Gonzo is Kermit's head writer, ably assisted by Pepé the King Prawn and Rizzo the Rat; Fozzie Bear is, naturally, the show's warm-up comedian (and Ed McMahon-style sidekick). Scooter, Dr. Teeth and the Electric Mayhem, Dr. Bunsen Honeydew and Beaker, and the rest of the Muppets all have roles on the show too. The only hitch? We'll give you a hint: The talk show's title is Up Late with Miss Piggy! Yes, Kermit's now-former paramour is the show's prima donna host. A star in "moi's" own right, Piggy spends more time canoodling with Hollywood's elite (including guest stars like Castle's Nathan Fillion and singer Josh Groban) than actually working—much to her executive producer's chagrin. After work, the crew usually heads over to Rowlf the Dog's Tavern to unwind… but mega Muppet mayhem follows wherever they go.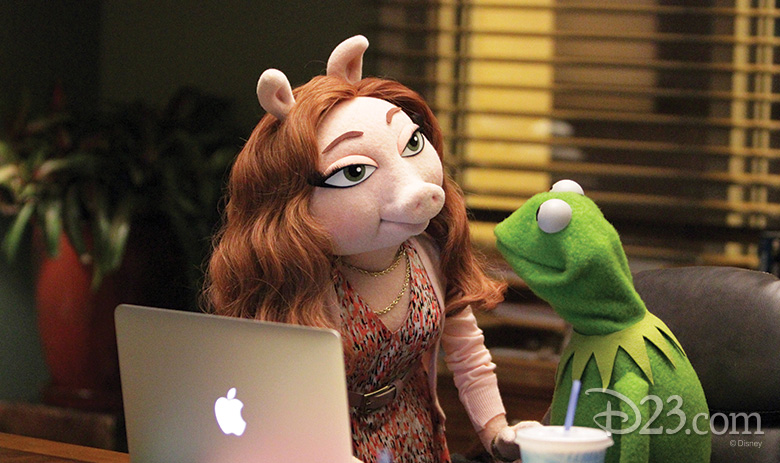 "Miss Piggy and Kermit—they're in a very interesting place right now," Bob Kushell says. "They're obviously broken up, and they are seeing other people. Kermit has found Denise, who is head of marketing for the network… And Miss Piggy is off dating celebrities, and having a grand ol' time with her life. The fun of it, though, is watching them having to work together, knowing that there is so much history there… It's a difficult situation for them—but as much as they've gone through, they love each other. They will always love each other." The "show within a show" concept of The Muppets also opens the door for plentiful star cameos—a nod to the gang's TV (and film) history. As Bill Prady explains, "The Muppets have always existed in a world of show business and entertainment. And because Piggy has a late night talk show, there are guests on that talk show—like actresses Elizabeth Banks and Reese Witherspoon, and musical guests like Imagine Dragons. But they also have the ability to run into people in professional situations. For example, Fozzie is invited to a party at Jay Leno's house, and we get to have the fun of Fozzie and Jay together… I think one of the real joys of this show has been bringing celebrities in, bringing actors and musicians in—and letting them play with these characters, and letting them exist in a world where these characters are real. And that's an absolute joy to watch."
These characters touch us because they touch on aspects of who we are. These characters, who aren't human, are incredibly human.
It's a homecoming of sorts for Prady, who actually got his TV-writing start with Jim Henson back in 1983; he not only wrote for the animated Fraggle Rock series and the Disney Parks attraction MuppetVision 3-D, but he also contributed to The Muppets Celebrate Jim Henson, a posthumous tribute to the late puppeteer (for which he received one of his four Emmy® nominations). "Jim was my first teacher when it came to writing [TV] and writing characters," recalls Prady, "and to be able to come back to this family years later is just an indescribably wonderful experience."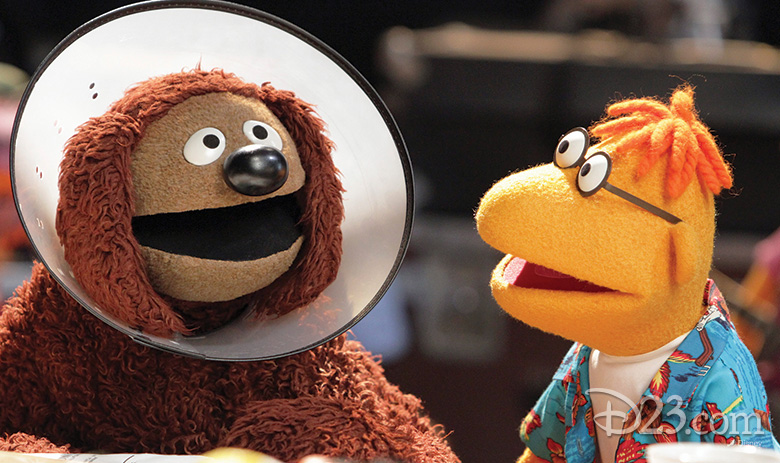 "What captivates us about the Muppets is, it's a combination of nostalgia—everybody grew up with them," Kushell explains. "No matter how old you are, you grew up with the Muppets. It's also the fact that they are tangible—they exist. They're not created in a computer; they're not animated; they're not special effects. They're real, and you feel that reality," Prady agrees, adding, "I think that the thing that makes these characters special is, there is heartbreaking honesty to them. They are our aspirations, and our dreams, and our foibles. These characters touch us because they touch on aspects of who we are. These characters, who aren't human, are incredibly human."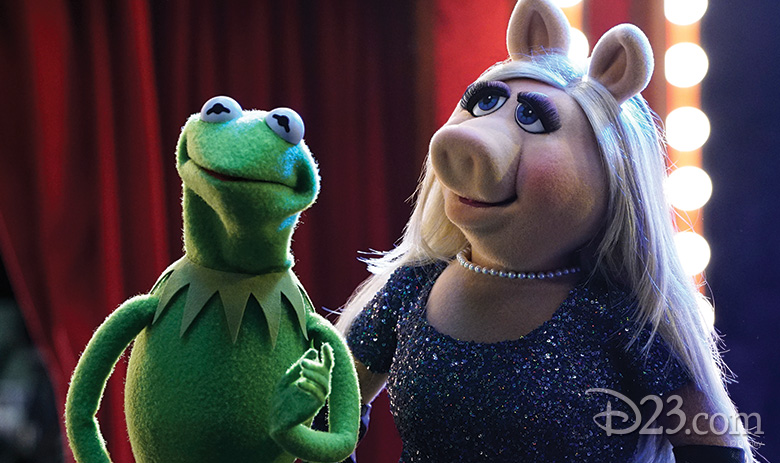 "There's a real hunger to see them back where, I think, the Muppets belong," says Kushell, "which is on television. That's where they started, and that's where they're returning to… That's their home." You can catch Kermit, Piggy, and all The Muppets right at home on ABC starting tonight—Tuesday, September 22—at 8 p.m. PT/ET.