Star Wars: The Force Awakens Premieres Behind-the-Scenes Footage
San Diego Comic-Con 2015 just wrapped up all its insanely awesome shenanigans… including a panel dedicated to all things Star Wars: The Force Awakens. Not only did director JJ Abrams and producer Kathleen Kennedy take questions from the floor (further whetting everyone's appetite for the movie's premiere in December), but they also welcomed nine actors from the film—including "legacy" folks Carrie Fisher, Mark Hamill, and Harrison Ford! That wasn't all: Fans in Hall H were also treated to a very special look behind the scenes of The Force Awakens… which is now available online! Take a gander, above—and try not to fall out of your chair at its sheer epic-ness. Don't say we didn't warn you.
---

Save the Date!
Be sure to mark these upcoming Disney events on your calendar:
D23 and Walt Disney Archives


July 18


D23 Celebrates Disneyland, U.S.A.


August 14-16


D23 Expo 2015 returns to Anaheim, California


Fall 2015


D23 Member VIP Nights at The Lion King


September 26


The Art of Disney—Featuring 75 Years of Pinocchio


October 3


D23's Sip & Stroll


Studios




July 17


Ant Man opens in theaters.


November 25


The Good Dinosaur opens in theaters.


December 18


Star Wars: The Force Awakens opens in theaters.


January 29


The Finest Hours opens in theaters.


March 4


Zootopia opens in theaters.

Parks


September 15, 18, 20, 22, 25, 27; October 1, 2, 4, 6, 8, 9, 12, 13, 15, 16, 18, 20, 22, 23, 25, 27, 29, 31; and November 1


Mickey's Not-So-Scary Halloween Party at Magic Kingdom Park


September 25-November 16




Epcot International Food & Wine Festival




November 8, 10, 12, 13, 15, 17, 19, 20, 29; and December 1, 3, 4, 6, 8, 10, 11, 13, 15, 17, 18


Mickey's Very Merry Christmas Party at Magic Kingdom Park


Television




July 31


Disney's Descendants premieres at 8 p.m. ET/PT on Disney Channel


September 5


Marvel's Guardians of the Galaxy premieres at 9:30 p.m. ET/PT on Disney XD
---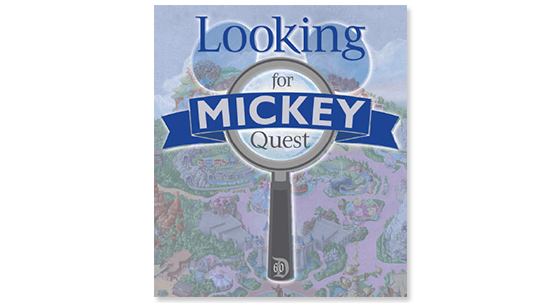 "Looking for Mickey Quest" Begins This Month at Disneyland Resort
Spending the day at the Disneyland Resort is already loads of fun… but what if you could add a cool scavenger hunt on top of that? Look no further than the new "Looking for Mickey Quest," which begins July 16! While Quest Guides last, guests can search for hidden Mickeys throughout the Disneyland Resort. There are two ways to play: There's a Quest themed to Disneyland Park, and one to Disney California Adventure Park (DCA)—which means the locations, clues, hidden Mickeys, and surprises for each Quest will vary. Double the fun! You purchase a Quest Guide from one of the parks to follow clues that'll direct you to a location where a hidden Mickey can be found. Once you arrive at the location, scratch off the answer to reveal whether or not you're correct. But no matter whether your answers are right or wrong, you can return with your Quest Guide to the redemption location to pick up a special surprise!The Disneyland Park "Looking for Mickey Quest" Guide has 20 questions, and is available for $19.95 (plus tax); the DCA version has 10 questions, and costs $12.95 (plus tax). And don't forget: You must return your "Looking for Mickey Quest" Guide to the respective redemption location (depending on which Quest you did, natch) before July 31, 2015, to pick up your treat. Now get to questin'!
---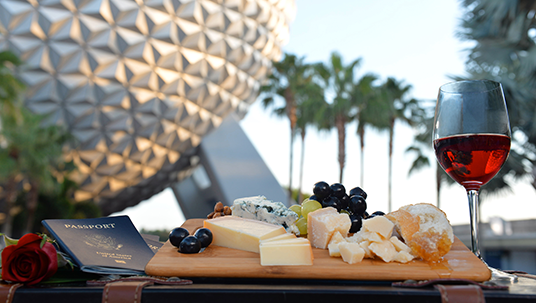 Future World Marketplace Expands at Epcot International Food & Wine Festival
Big doings for our friends down at Walt Disney World: Four new food and beverage marketplaces will open in Future World during the Epcot International Food & Wine Festival, which runs September 25 through November 16. It's the first time in the festival's 20-year-history that global marketplace experiences—now numbering more than 30—have expanded from the park's World Showcase into Future World!During the 53-day festival, the new Artistry of Wine & Cheese area featuring the Cheese Studio and Wine Studio marketplaces will evoke the ambiance of Napa Valley with grape vines and pergolas all along the walkway to Future World West. And the new Next Eats area (near the Epcot Character Spot) will include the Sustainable Chew and Chew Lab marketplaces, inspired by ABC's daytime lifestyle series The Chew.The Epcot International Food & Wine Festival is included in the price of Epcot admission—though you can make reservations or purchase separate admission for some of the Festival's special events at epcotfoodfestival.com. See you foodies there!
---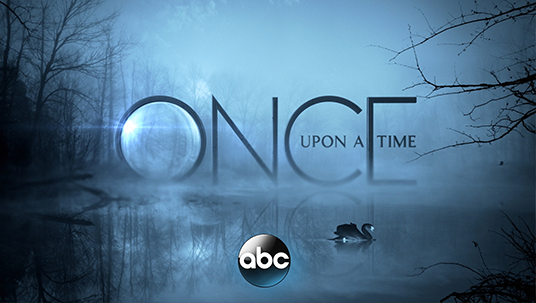 Brave Merida Joins ABC's Once Upon a Time
That Star Wars behind-the-scenes featurette wasn't the only big news at this year's Comic-Con: the producers of ABC's hit series Once Upon a Time (OUAT) made an announcement of their own. Starting in the fall, the good (and occasionally evil) people of Storybrooke will be joined by none other than Merida, the heroine of the Disney•Pixar film Brave.
According to our pals over at Oh My Disney!, OUAT series creator and executive producer Adam Horowitz named Amy Manson (Atlantis, Not Another Happy Ending) as the actress who'll take on the headstrong redhead. Let's hope she brings Angus with her!
---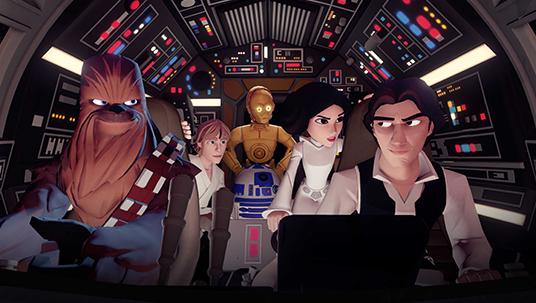 Disney Infinity Gets North American Release Date
If you're anything like us, you've been counting down the days 'til the release of Disney Infinity 3.0 Edition. Thankfully, the wait is almost over; the first Starter Packs, Play Sets, and figurines will be available in stores on August 30!
Fans can expect to see the Star Wars Twilight of the Republic Play Set (featured in the Disney Infinity 3.0 Edition Starter Pack), the Star Wars Saga Play Set, the Inside Out Play Set, and the Tomorrowland Power Disc Pack on store shelves as August comes to a close. Additional Play Sets and figures will become available throughout the fall… just in time for the holidays.
Bonus: Fans who pre-order a Disney Infinity 3.0 Edition Starter Pack at participating retail stores will receive an early copy of the Toy Box Expansion Game, Toy Box Takeover, an action-adventure valued at $19.99! It features multiplayer gameplay that allows players to use all of their favorite Disney Infinity characters across Star Wars, Marvel, Disney, and Disney•Pixar.
---
Prince Harry to Bring Invictus Games to Walt Disney World in 2016
Walt Disney World's ESPN Wide World of Sports Complex is set to get the royal treatment next year, when England's Prince Harry brings his Invictus Games to the United States for the very first time!
The event, celebrating wounded servicemen and women from around the world as they compete in a variety of sports events, will take place May 8–12, 2016. The inaugural Games in 2014 drew more than 400 athletes from 13 different countries—plus some 65,000 spectators—to London, and it was seen by more than 10 million fans on TV. The Invictus Games at Disney is expected to involve a similar number of athletes from up to 14 nations competing in 10 sports including archery, swimming, track and field, triathlon, and wheelchair basketball.
Keep an eye out for more news about the Invictus Games at Disney in the coming months!