The Force is Strong with Disney Infinity 3.0 Edition
With the new movie starting to peek over the horizon like Tatooine's two suns, it's a seriously good time to be a Star Wars fan… and that now goes for players of über-popular Disney Infinity, the best-selling hybrid toy/video game from Disney Interactive. The Star Wars universe will be joining its Disney, Disney•Pixar, and Marvel brethren this fall when Disney Infinity 3.0 Edition debuts!
The Disney Infinity 3.0 Edition Starter Pack promises to deliver kids (and adults!) tons of new content and more variety of gameplay than ever offered from Disney Infinity before. New items include three brand-new Star Wars Play Sets—one anchored in the timeline of Episodes I–III, the second during the original trilogy, and the third (available this winter) based on the upcoming Star Wars: The Force Awakens.
Additional new sets will include characters from the upcoming Disney•Pixar film Inside Out, as well as a Marvel Play Set "starring" Hulkbuster Iron Man, Ultron, and other super hero favorites. Fans can also enjoy an enhanced Toy Box with two new multiplayer Toy Box Expansion Games: Toy Box Speedway (a fun kart-racing adventure) and Toy Box Takeover (with more action than you can shake a stick at). And more figures of fan-favorite characters from across Disney will be introduced, including Mickey and Minnie, Sam Flynn and Quorra from Tron: Legacy, Mulan, and Frozen fave Olaf… among many others.
Look for Disney Infinity 3.0 Edition to start hitting store shelves this fall, and click here to learn more.
---
Save the Date!
Be sure to mark these upcoming Disney events on your calendar:
D23 and Walt Disney Archives


Fall 2014-2015


D23 Member Nights at Newsies—On Tour


May 9


The Parent Trap Party at Camp Inch


May 29


VIP Studio Tour with Disney Legend Dave Smith


June 6


Mickey's of Glendale Orlando Shopping Event


June 6


Let's Get Together with The Parent Trap in Florida


June 20


D23 Day at The Walt Disney Studios and Archives


August 14-16


D23 Expo 2015 returns to Anaheim, California


Studios




May 22


Tomorrowland opens in theaters.


June 19


Inside Out opens in theaters (along with the short Lava).


July 17


Ant Man opens in theaters.


December 18


Star Wars: The Force Awakens opens in theaters.
Parks


March 4–May 17




22nd Epcot International Flower & Garden Festival.




May 15–June 14


Star Wars Weekends Returns to Disney's Hollywood Studios.


May 22–23




24-hour event kicking off Disneyland Resort Diamond Celebration at Disneyland Resort




May 22–23




24-hour event kicking off "Coolest Summer Ever" at Walt Disney World Resort




September 15, 18, 20, 22, 25, 27; October 1, 2, 4, 6, 8, 9, 12, 13, 15, 16, 18, 20, 22, 23, 25, 27, 29, 31; and November 1

Mickey's Not-So-Scary Halloween Party at Magic Kingdom Park


November 8, 10, 12, 13, 15, 17, 19, 20, 29; and December 1, 3, 4, 6, 8, 10, 11, 13, 15, 17, 18


Mickey's Very Merry Christmas Party at Magic Kingdom Park


TV




May 9


Doctor Who Debuts on Disney XD (9 p.m. ET/PT)
---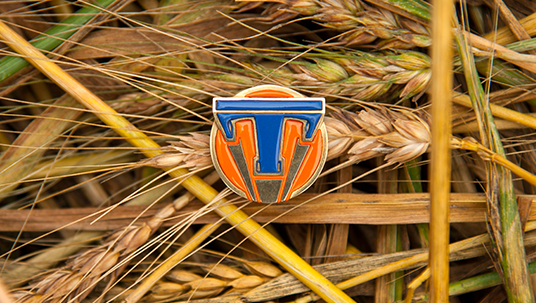 Fight for Tomorrow with Casey and Athena
The debut of Tomorrowland, Disney's much-anticipated mystery adventure from the mad scientists behind Lost and The Incredibles, is only a few weeks away! To whet your visionary whistles, check out these new featurettes that are all about Casey (Britt Robertson) and Athena (Raffey Cassidy)—two young women on whose shoulders rests the very survival of humanity. Talk about pressure, right?
The film follows a jaded scientist and an optimistic teenager as they embark on a danger-filled mission to unearth the secrets of an enigmatic place somewhere in time and space…
Join the fight for the future when Tomorrowland hits theaters on May 22!
---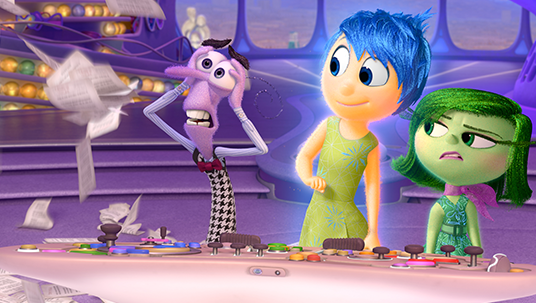 Go Inside Out This Summer at Epcot
Weve all wondered about it… what do the voices in your head actually look like? Are they weird? Cute? Creepy? Beards or no beards? Jaunty hats? Disney•Pixar aims to answer all these questions (and many more) when Inside Out comes to theaters on June 19! The newest animated film from Monsters, Inc. and Up director Pete Docter goes deep inside the mind of 11-year-old Riley and introduces us to the Emotions that guide her: Joy, Sadness, Fear, Anger, and Disgust. Based in Headquarters, the five Emotions are hard at work, led by lighthearted optimist Joy (voiced by Parks and Recreation star Amy Poehler)—whose mission is to make sure Riley stays happy.
But if waiting 'til June 19 doesn't float your boat (or the one belonging to those voices inside your own noggin)—and you're heading down to Walt Disney World this summer—you can catch a sneak peek of Inside Out at the Imagination Pavilion inside Epcot starting May 30. The preview will feature some very cool in-theater special effects, and will also include an exclusive introduction from the filmmakers themselves…
For more Inside Out fun, make sure to check out the new "Emotion Garden" displayed as part of the Epcot International Flower and Garden Festival, now through May 17.
---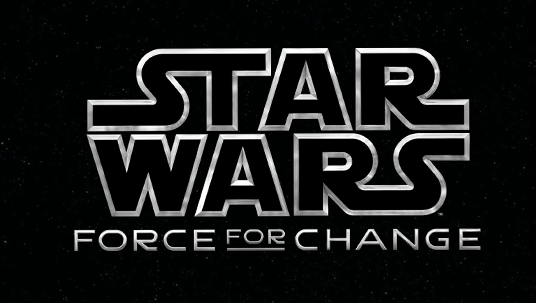 Helmets Help Make a "Change" with Charity Auction
"Bid or bid not, there is no 'try.'" Star Wars: Force For Change, a charitable initiative from Disney and Lucasfilm, has announced its latest campaign: teaming with eBay Giving Works to auction off a selection of plaster Stormtrooper helmet replicas, awesomely decorated by artists from around the globe. The 10-day auction kicked off on Monday, "May the 4th," and bidders have the chance to compete for these one-of-a-kind helmets at a starting price of just $5.04.
Lucasfilm donated the helmets to U.S. Fund for UNICEF—which will receive 100 percent of the final auction sales price for each helmet. They'll direct the funds to support UNICEF Kid Power, an innovative new program that uses the world's first Wearable-For-Good bracelet to get kids active and provide lifesaving food packets to children in need the world over.
For more information, visit StarWars.com.
---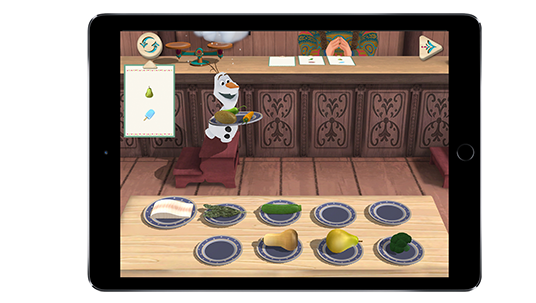 Frozen Meets Science Fun with New Frozen: Early Science Apps
Do your little ones love Frozen? Want to help them get ahead on all things science, in a totally fun way? On April 30, Disney Publishing Worldwide announced Frozen: Early Science—a series of apps based on early science principles, featuring favorite characters and stories from the award-winning animated hit Frozen.
The new series of apps is the latest offering from Disney Imagicademy, the company's technology-driven learning initiative for families with children ages 3–8. The Frozen: Early Science apps are designed to reward observation, experimentation, and deduction—skills that experts agree are the "building blocks" of the scientific process. The Disney Imagicademy Frozen: Early Science apps provide children with five fun experiences that feature fundamental tools and concepts grounded in an early-sciences curriculum, including "Cooking Creations" and "Reindeer Care" (Phases of Matter and Life Science), "Growing Garden" (Botany), "Ice Structures" (Engineering Design), and "Forest Wilderness" (Ecosystems and Zoology).
If your kids can't wait to learn from Anna and Elsa, don't worry: The first Frozen: Early Science app is available now on the App Store, and three more Frozen: Early Science apps will launch by early summer!
---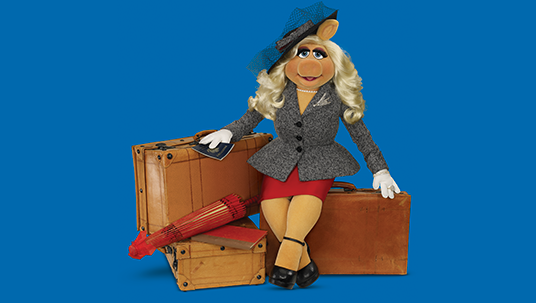 Everyone's Favorite Porcine Diva Receives Major Award
Miss Piggy… star of stage and screen… beloved around the globe… It's hard to believe she hasn't won every award ever, y'know? Luckily, the Brooklyn Museum is helping to remedy that by bestowing upon Miss Piggy the prestigious Sackler Center First Award on Thursday, June 4!
The Sackler Center First Awards honor women who are first in their fields—and they've chosen the glamorous, felt-covered actor, writer, and veritable "icon" for her more-than-40 years blazing feminist trails with determination and humor, and for her groundbreaking role inspiring generations all over the world. Previous award recipients include luminaries like former Supreme Court Justice Sandra Day O'Connor, director Julie Taymor, and writer Toni Morrison.
The evening will feature a 20-minute video presentation chronicling Piggy's career from her not-so-humble beginnings on The Muppet Show to her current iconic status, and fellow feminist hero Gloria Steinem will interview Piggy live on stage… but that's not all: Kermit the Frog is scheduled to be in attendance, supporting his life-long love. "Moi is thrilled—but frankly, not surprised to be receiving this Sackler Center First Award," Miss Piggy says. "It is truly wonderful to be celebrated and share this honor with fellow legends, role models, and pioneers of female fabulosity. We rock!"
---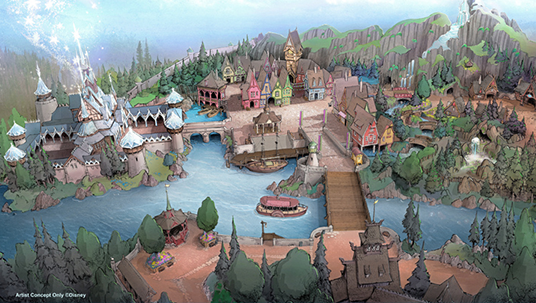 Tokyo Disney Resort: More Fun in Store
"Chūmoku," Disney fans! (That's "attention" in Japanese.) Earlier this week, Oriental Land Company announced several new themes that are in development at Tokyo Disney Resort. The eighth port currently in development at Tokyo DisneySea Park will feature elements inspired by Scandinavia, and a portion of that area will be themed to Disney's blockbuster Frozen. Two themed areas are also in development at Tokyo Disneyland's Fantasyland: one inspired by Beauty and the Beast, and the other themed to Alice in Wonderland.
These new enhancements are part of the resort's 10-year, 500 billion yen expansion plan, and is a result of the shared vision and amazing partnership between Walt Disney Parks and Resorts and Oriental Land Company that's been cultivated over the last few years. More info on all the great new experiences coming to Tokyo Disney Resort as it becomes available…