By Jocelyn Buhlman
Last week, the cast and crew of Disney's A Wrinkle in Time got together for a global press conference of cosmic proportions, sharing behind-the-scenes facts and secrets about the film. A panel comprised of Oprah Winfrey (Mrs. Which), Reese Witherspoon (Mrs. Whatsit), Mindy Kaling (Mrs. Who), director Ava DuVernay, Storm Reid (Meg Murry), Chris Pine (Mr. Murry),  Gugu Mbatha-Raw (Mrs. Murray),  Zach Galifianakis (Happy Medium), Rowan Blanchard (Veronica Kiley), Deric McCabe (Charles Wallace Murray) and Levi Miller (Calvin) gave us the inside scoop on this mind-bending film.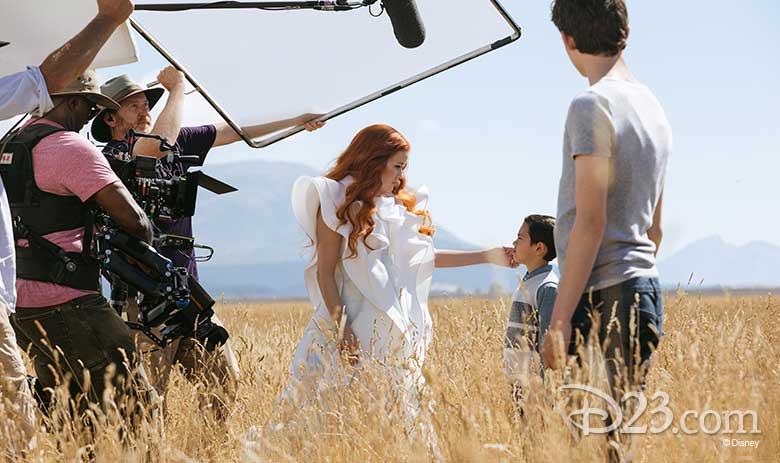 This film is for everyone.
Director Ava DuVernay created this movie with a specific audience in mind. "This is a film for young people and people who are young at heart. And for me [as I approached directing the film], I had to ask myself, do I still have a heart, first of all? And is there an inner child still in me? Did I tap into the 11-year-old, the 12-year-old, the 13-year-old in me, and find that light that I used to have, that dreamer?"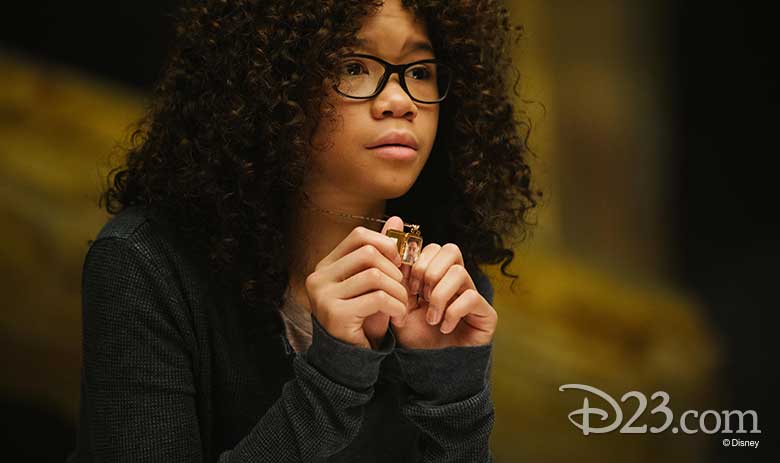 Storm Reid isn't nervous for her film debut.
The young actress admitted she wasn't nervous yet for her debut role, but she was waiting for the nerves to set in later: "I think I'll be a little bit nervous [when the film comes out] because I feel like this is our thing that we created and we love it so much and it's so great, but we're giving it to people for them to criticize it—for them to either like it or love it or not like it at all. So that's a little bit nerve-wracking, but I feel like we did a good job and I'm really proud of us."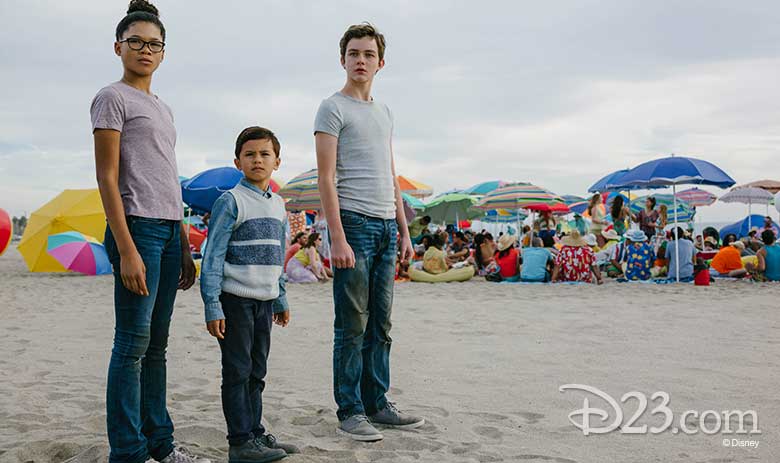 This movie will mean a lot to kids.
DuVernay put herself in the shoes of young kids who will be watching the film: "Imagine if you've only been on the earth for 10 years, and 11 years, and 12 years, the tension that you feel, and being able to just give that a little breather by saying, 'Who you are is enough,' and 'You're going to make it through by finding something in yourself that guides you.' We all have that little voice inside of us, and a lot of times we don't listen to it."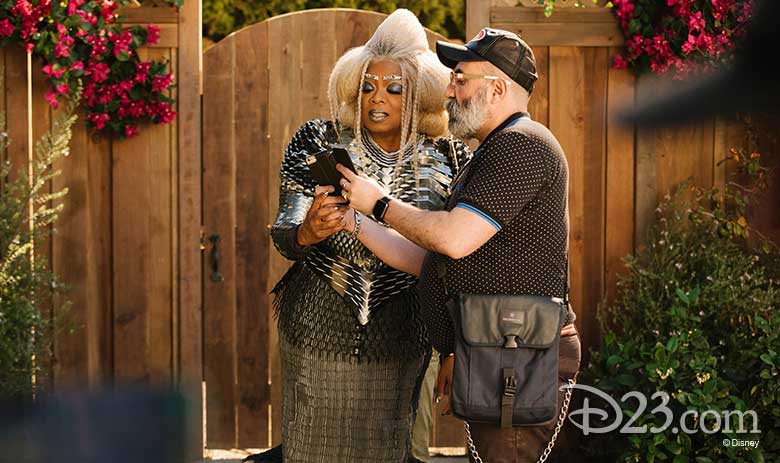 In the beginning, Oprah just wanted to go to New Zealand.
Winfrey, a close friend of the director, initially sparked to the idea of A Wrinkle in Time as a chance to do some world travelling: "When I heard that she [DuVernay] was going to be filming in New Zealand, I said to her, 'I'm going. I'm just going to go.'And she goes, 'What do you mean, go?' I go, 'I'm just going to go hang out with you for however long it takes, I'm going to block it on my schedule, I'm going to be there, I'm going to watch you shoot and say, 'action.' …And [DuVernay] said, 'Well, why not take a look at the script? I've been wanting to ask you to do this, but I didn't want to pressure you because of our friendship.'" And the rest, as they say, is history.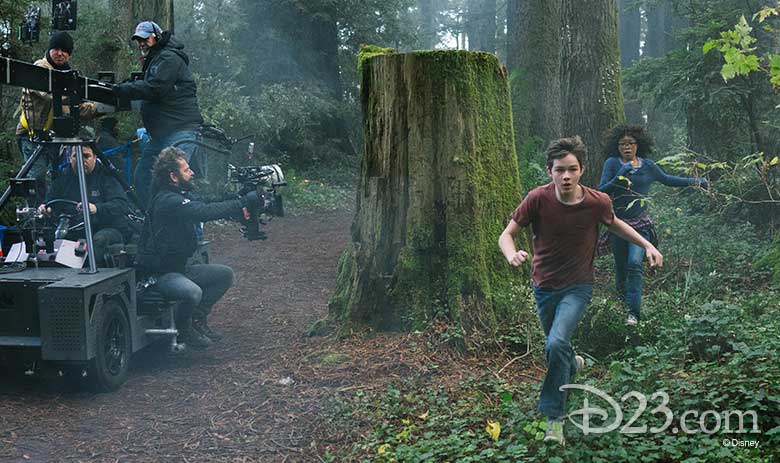 This is a movie for boys, too.
While Meg Murry and her adventures are at the center of A Wrinkle in Time, Galifianakis emphasized that the movie is for all kids, not just girls. "It's nice for young boys, young men even, to see that it is OK to have a sensitive side," the actor said. "It's time for balance. I think that's what the happy medium is."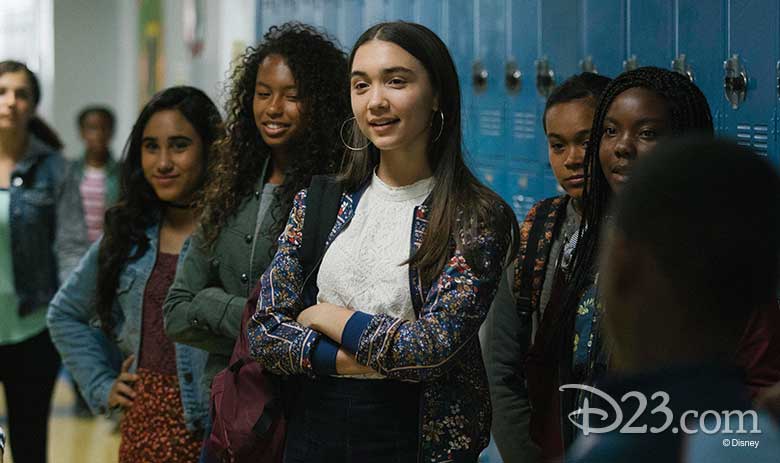 Rowan Blanchard was excited to play a bully.
While we are used to seeing Blanchard in roles similar to Riley on Girl Meets World, the young actress leapt at the chance to play a mean girl. "I always looked at bullies as very one-dimensional characters, especially girl bullies. It's very stereotypical to see girls have catfights or fight over stupid things and hate each other. I was interested in approaching Veronica and Meg's relationship in a way where I was able to recognize the complexities of what it means to be the bully… I think that between women, especially between young women, there's so much competition that's bred outside of their relationships interpersonally."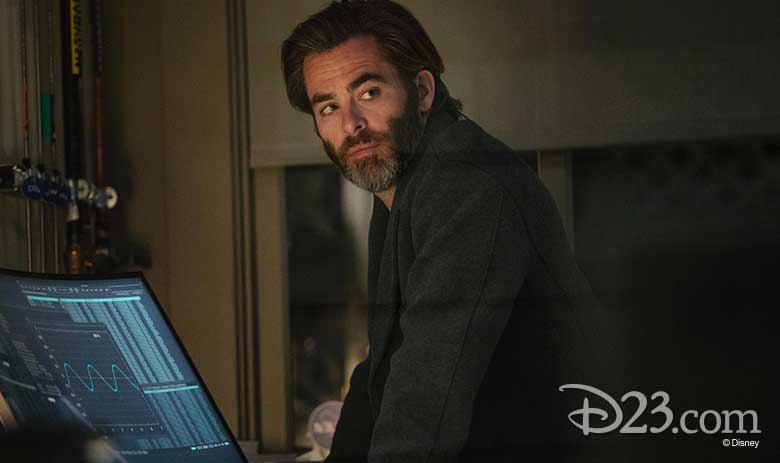 Chris Pine learned a lot from working with Storm Reid.
Pine truly enjoyed his role as a father in this film, and he explained that acting with children reminds him to always continue to learn: "That was lovely working with Storm, because she's such an authentic human and such an authentic actress. I think one of the great things that I loved about this film is this idea of re-parenting. I think as kids, we're taught that there's some sort of hierarchical structure where adults are, by virtue of their age, smarter than we as children are—where we forget that a lot of dumb kids grow up to be dumb adults."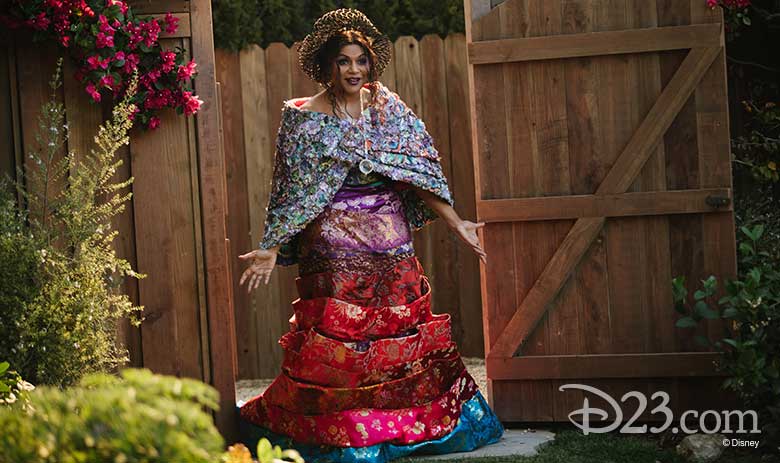 This was a dream-come-true for Mindy Kaling.
Longtime science fiction fan Kaling was excited to bring something to the big screen that she herself never had as a child: "I never saw any representation of a dark-skinned Indian woman in anything that I saw. And it's a really peculiar thing when you grow up loving something that shows you no love back. It's such a pure love, because you're not getting anything from it. To be part of this—and to be on a green-screen stage in harnesses because you're doing a science fiction fantasy movie—it's so fun because I finally feel welcomed with open arms to something that has ignored me completely. And that is so profound, and I think if that can be something that the miniature version of me could watch and be excited by, I think that's such a huge thing."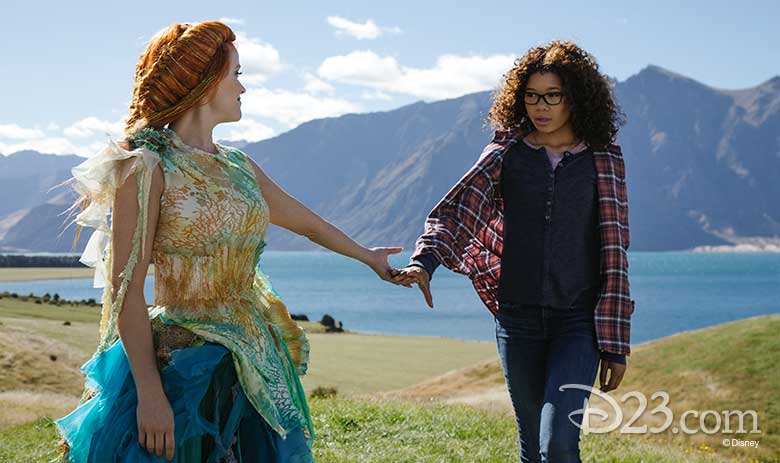 This is a movie about hope.
The movie's tagline and main theme is summed up by Winfrey's character, Mrs. Which, as she reminds Meg to "be a warrior." Winfrey expanded upon that idea and what it means, for not just the film, but for our own lives: "If we turned all the lights off in this room, and just one person held a candle, you would start to dissipate the darkness. You would banish the darkness. And look at how much darkness it would take to actually engulf all the light that every candle would hold in this room. It just takes a little bit of light. Just a little bit of light. That's what we're hoping for. A little bit of light. We're looking for warriors who can bring back hope."