By Jocelyn Buhlman
After 7 seasons and 12 years, the cast of Star Wars: The Clone Wars has spent a lot of time inside the heads of their characters. As the Clone Wars story comes to a close, we talked with the cast about what it's meant to them to bring to life characters that are deeply beloved by fans all across the galaxy: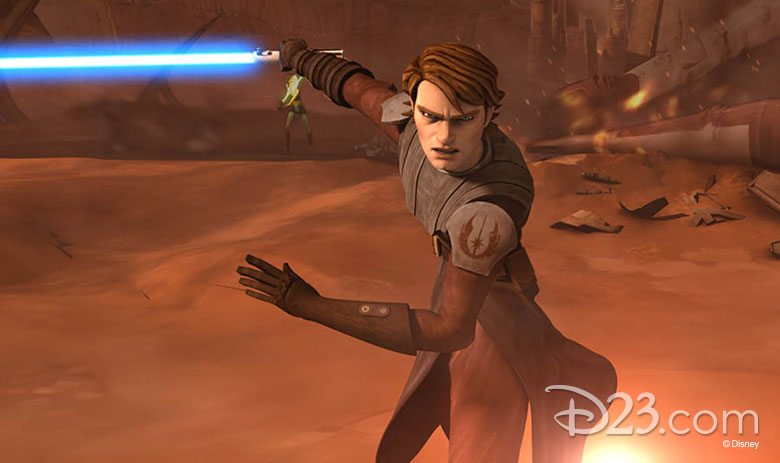 Matt Lanter (Anakin Skywalker)
After 12 years of voicing the galaxy's biggest hero—and villain!—Lanter's become quite the advocate for Anakin. "It becomes a part of you," he explains. "I can't drop that character! For me, Anakin is so complex. To go from where he came from and be ripped away from his mom—and then to discover he was the chosen one but didn't really have a choice in the matter—and then his turn to Vader! I don't have to go on, you understand," he says, stopping himself. You get the sense that Lanter could go on about Anakin for hours.
"He's the most complicated, awesome guy to figure out and play," he tells us. "That's the cool thing about Anakin. We still can't completely understand him, but there are parts of him we all can relate to. It's been such an honor to play him at a time in his life that's so volatile. It's really been a blast, and I'm so lucky to be able to be a part of it all."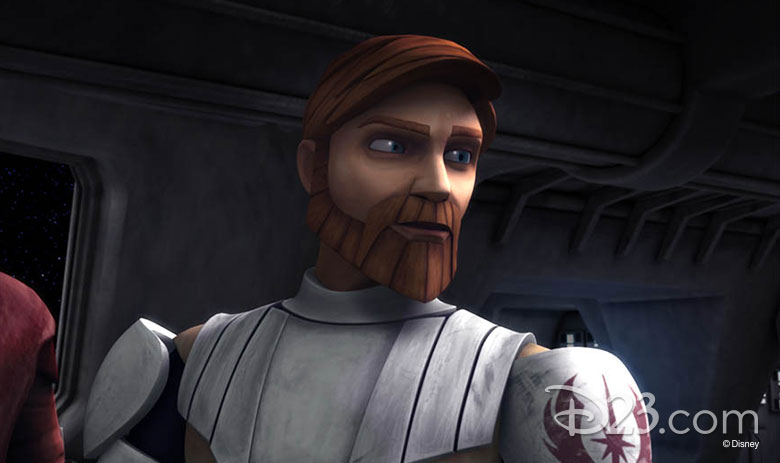 James Arnold Taylor (Obi-Wan Kenobi)
Taylor is a familiar voice in the Star Wars universe (if you've been to Disneyland or Disney's Hollywood Studios lately, you might notice that Lieutenant Bek in Star Wars: Rise of the Resistance sounds familiar), but he's best known for portraying the Jedi Knight Obi-Wan Kenobi in Star Wars: The Clone Wars. It's big boots to fill—after all, he's following in the footsteps of acting legend Alec Guinness and the incomparable Ewan McGregor—and his pure enthusiasm for the character shines through in every performance.
He explains, "It is one of the most humbling things in the world to be not only a part of one of the biggest franchises in the world, but part of something you could never have imagined being a part of as a kid! I grew up with Star Wars, and so to see Ben Kenobi as part of me and me as part of him is a dream come true. It's all the cliché things you'd think it could be!"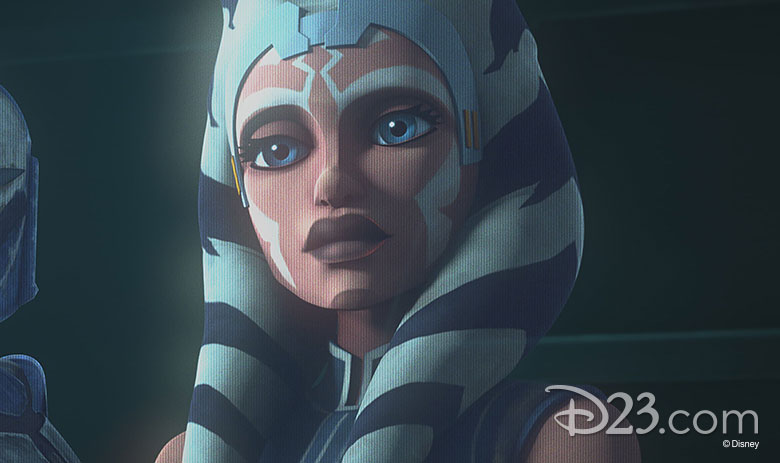 Ashley Eckstein (Ahsoka Tano)
Eckstein faces a unique challenge joining Star Wars: The Clone Wars. While Lanter and Taylor were inheriting the roles of established Star Wars characters, Eckstein had to shape an entirely new character that audiences have never met. "I don't have children, but it's as close to birthing a child to have been there from the beginning to help create her," she explains to us. "I care so much about her."
After portraying Ahsoka across animated series, video games, and even the occasional audiobook, it's only natural that the former Jedi Padawan would have some influence on Eckstein herself. "When I say that Ahsoka has literally become a part of my soul, I mean it. I'm so grateful that Dave Filoni allowed me to bring so much of myself to Ahsoka. I was allowed to bring my personality and heart and soul to the character. She's inspired me so much! I want to be a real-life version of her."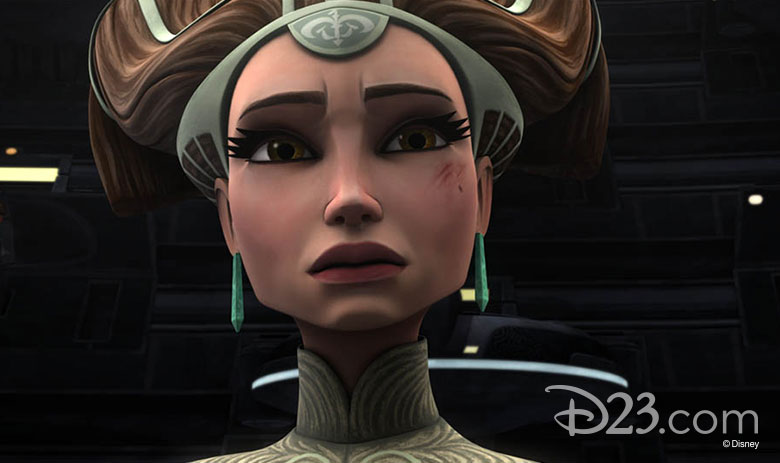 Catherine Taber (Padmé Amidala)
Taber is no stranger to Star Wars heroines, having previously voiced plucky Twi'lek Mission Vao in the fan-favorite video game Star Wars: Knights of the Old Republic, and even occasionally voicing Princess Leia Organa herself. For Star Wars: The Clone Wars, taking on the role of the galaxy's most determined senator was a natural next step. "Padmé's my favorite character, just in general," she tells us. "So, it means a lot to be a part of this amazing journey altogether. It's been a huge honor as an actress, but also as a person."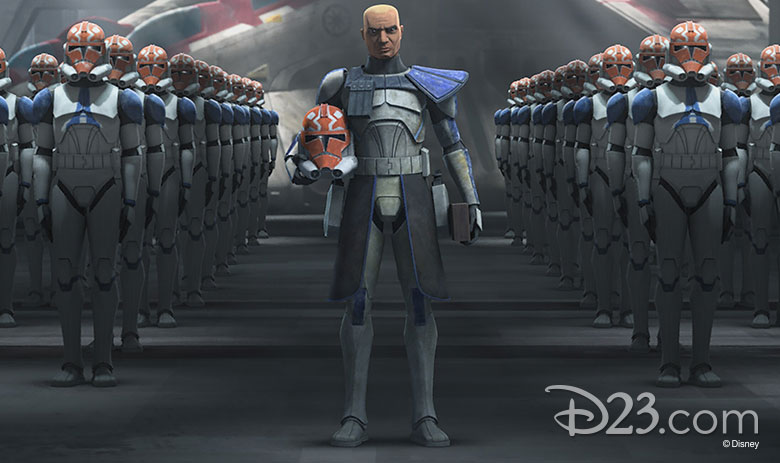 Dee Bradley Baker (Clone Commander Rex)
While Baker technically voices many, many characters in Star Wars: The Clone Wars (he literally voices an entire army), his most iconic voice role is clone Commander Rex. Like Eckstein, Baker originated the character, and has spent a lot of time understanding what makes Rex tick—and what makes fans love him so much. "It's not a surprise that fans love him: He's dependable, he's super competent, he's smart, he's heroic, and he endures," Baker explains. "He makes it through the whole tragic arc of The Clone Wars, and he makes it—as it's been confirmed—all the way to Endor in Episode VI!"
Baker's loved following his journey just as much as we have: "He's ultimately a heroic character—he's an all-in, 'yes I love this' kind of guy, and it's a relief to watch him make it all the way through—and it's fun to watch him make it through all of that," he says.
As a Star Wars fan from a long, long time before Clone Wars, Baker appreciates the chance to join the Star Wars galaxy. He explains, "What's gratifying to me about being in Star Wars is that it's a very moral universe to grow up in. That's why families connect to it. Not just nerds (of which I count myself a part) but broadly, the appeal of this is because of what it brings out in terms of what we're dealing with in trying to make a good life for ourselves. It's quite a thing to see when you go to conventions and see how much this animates people and connects them. It just makes their lives better, and it's such a privilege and so fun to be part of that."
Read more from the Star Wars: The Clone Wars cast in the Spring 2020 issue of Disney twenty-three.