By Beth Deitchman
A new cast of characters makes their Disney+ debut Friday, December 20, and the lovable stars of Pick of the Litter are very real dogs with an important purpose: Paco, Pacino, Tulane, Raffi, Amara, and Tartan are all in training to become Guide Dogs for the Blind. The brand-new docu-series from Disney+ and ABC Studios chronicles the pawsitively inspiring journey that takes them—hopefully!—from family pet to the ultimate canine career. The series has the makings of so many of our favorite Disney stories, including suspense, truly heartfelt emotion and even a little chewing of the scenery. (We're talking to you, Raffi—put down that slipper!)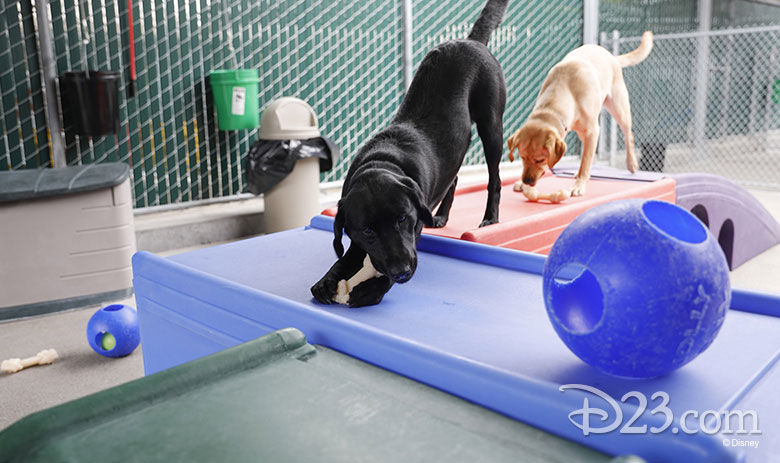 Pick of the Litter executive producers Dana Nachman and Don Hardy first explored the world of guide dogs in their 2018 documentary of the same name. The docuseries introduces Paco, Pacino, Tulane, Raffi, Amara, and Tartan when all of the pups are just about 15–17 months old and their very distinct personalities have emerged. This delightful group of pups has been living with a truly special group of families who, as Pick of the Litter begins, are about to find out whether their dogs have acquired the necessary skills to return to the campus of Guide Dogs for the Blind (GDB) and begin formal training, with the hope of becoming a guide to someone who is blind or visually impaired.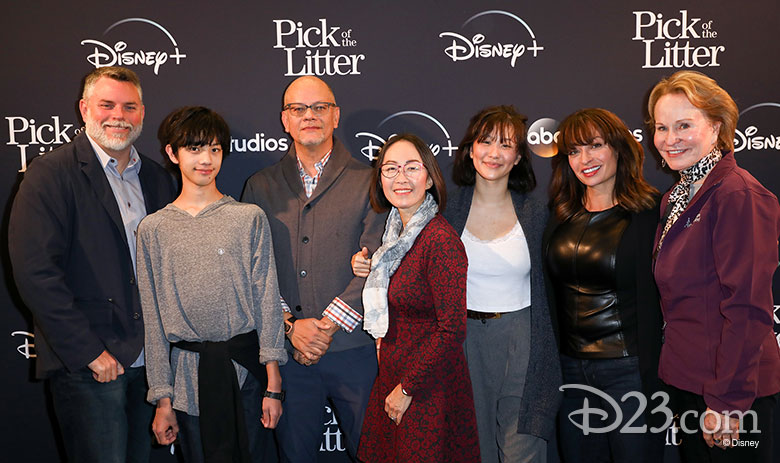 It takes a "huge communal vision" for a puppy to achieve the skills necessary to succeed as a guide dog. Benninger estimates that approximately 50 people are part of the process that takes a dog from puppy to guide. Some breeds are better suited than others to be guide dogs, Benninger explains, and GDB's dogs are all Labrador Retrievers, Golden Retrievers, and a cross of the two. "Only the best of the best of the best actually can be a guide dog, and that's because guide work is the most challenging of all service work," GDB CEO Chris Benninger states. A good guide dog can focus, is not distracted, and has the courage to make independent decisions when necessary. This is important, Benninger stresses, because, "The dog has to disobey a command if it believes that command is going to put their person in harm's way."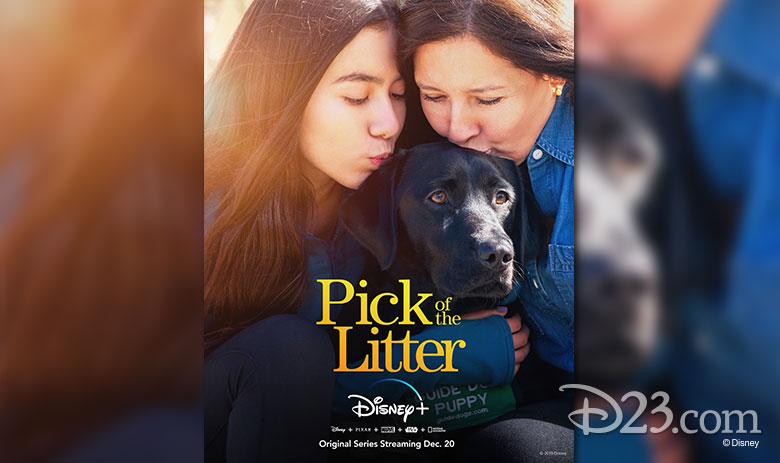 "All of our puppy raisers are incredibly special," says Benninger of the families who open their homes to these puppies, knowing that ultimately the dogs aren't theirs to keep.
Veteran puppy raisers Roger and Sue Dupuy view themselves as volunteers in support of GDB's mission to help those who are blind and visually impaired gain independence through the use of a guide dog, but Sue emphasizes that she and their four teenagers have benefited as much—if not more—than the people who have ended up with the dogs they've helped train. When they initially considered adding a dog to their family, they thought, why not serve the community and do a good turn, as well? "Bringing a puppy into our home has been life changing for us, and as much as we put into the dog, we feel like we get so much more back," Sue shares.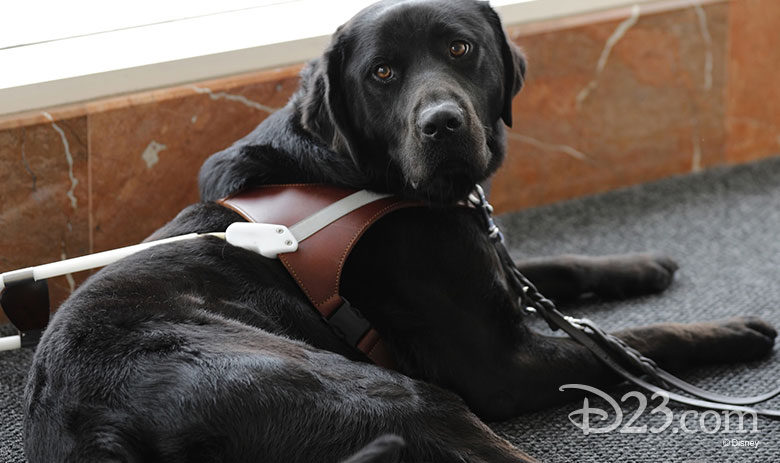 And while the Dupuys are always sad when it comes time to give the dogs up, Roger stresses that it helps to see the amazing group of people who are waiting for these new canine companions. "There is a sting. There is a sadness that's there, but that's also part of life. Sometimes when you give, there are sacrifices," he says. Throughout Pick of the Litter's six episodes—and, in fact, throughout the training process, there are ups and downs and difficulties, but Roger notes, "Done right, people can learn and grow from that—and we want our kids to do that, too."
As viewers will discover on Pick of the Litter, there are many reasons why a dog might be "career changed," as GDB calls it when a dog is removed from the program—including poor house skills, incompatibility with cats or other dogs and medical issues, to name a few. Even after a puppy is successfully returned to GDB for the start of formal training, there are many hurdles to jump—literally and figuratively—before they can become a guide dog.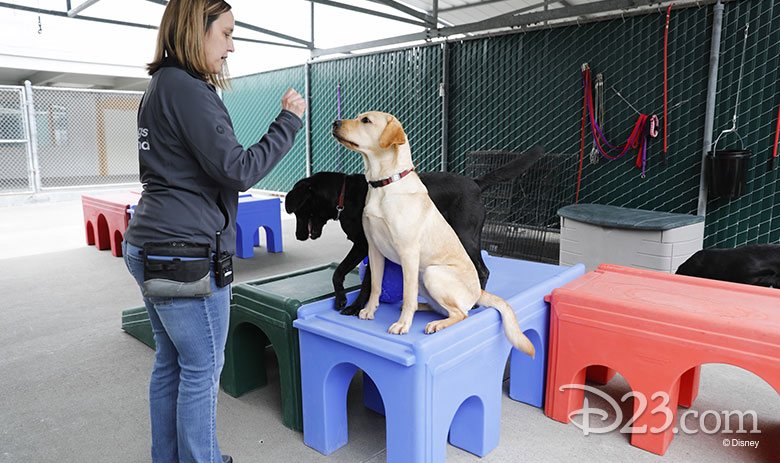 To capture as much of the training process as possible without getting in the way of the dogs or the teachers, the filmmakers had to get creative about the production process. Hardy explains that they implemented a special camera rig that could be used at dog level and allowed the crew to move as quickly as the dogs did. "They train really fast," Hardy emphasizes, and fellow executive producer Mary Celenza reveals that the filmmakers would rack up 20,000 steps on a typical day following the pups. "Wear comfortable shoes," was among the instructions Hardy would convey to the docuseries crew.
Though the team avoided distracting the dogs as much as they possibly could, Benninger believes their presence might have had an unexpected benefit: "Part of being a guide dog is learning how to focus—ignoring the cat and the dog, as well as the camera."
Only 300 out of every 800 dogs born into the Guide Dogs for the Blind's program every year eventually become guide dogs—and we won't find out the fate of Pick of the Litter's canine cast until the final episode. "I feel like all the endings are happy in their own way. I think that's what's wonderful about guide dogs," says Celenza, noting that a career change could lead a dog to another kind of service, or even find the dog returned to his or her puppy raisers to be their fur-ever pet.
To learn more about the guide dog program and the puppy-raising process, Benninger urges fans to visit GuideDogs.com. And to find out what the future holds for Paco, Pacino, Tulane, Raffi, Amara, and Tartan, watch a new episode of Pick of the Litter every Friday on Disney+.