By Jocelyn Buhlman
On Monday, we assembled along the purple carpet in Hollywood for the star-studded premiere of Marvel Studios' Avengers: Infinity War. The event was as large-scale as the movie it honors, taking place across three different theaters—the El Capitan Theatre, the Dolby Theatre, and the TCL Chinese Theatre—with almost the entire cast in attendance, dressed in their Hollywood best and excited to see the much-anticipated movie for the very first time! We got a close-up look at some of the amazing costumes and props featured on the purple carpet in celebration of the 10-year history of the Marvel Cinematic Universe—including a certain D23 Easter egg from Captain America: Civil War!
We also caught up with some of the super cast on the purple carpet to talk about Marvel memories, Disney inspiration, and more: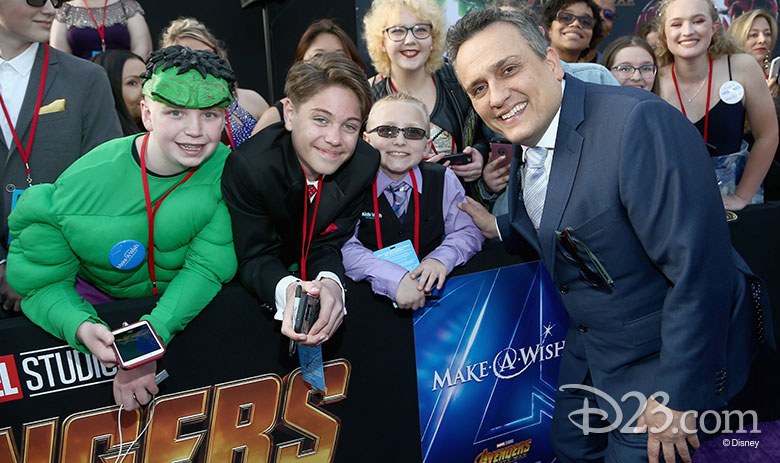 Joe Russo's Favorite Marvel Memory:
One half of the directorial duo reflected on his career with Marvel Studios: "A favorite Marvel Memory? Maybe it's tonight. Because, honestly, we've had to be so secretive for the past two years, and nobody's seen it—none of the cast has seen it, none of the crew has seen it. And tonight, we get to share it with everybody."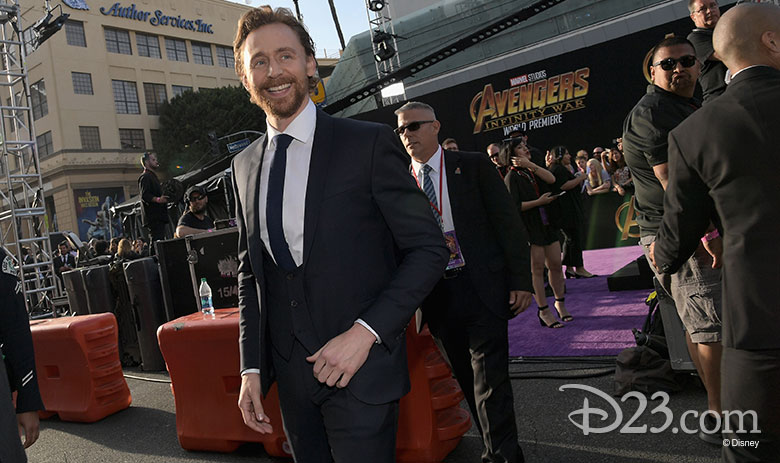 Tom Hiddleston Reveals the Disney Villain that Inspired Loki:
Hiddleston cites a childhood favorite Disney villain that may have had an impact on his role as Loki: "Unconsciously, probably, Shere Khan, the tiger from the Jungle Book. This was not a deliberate thing, but the film had a huge impact on my childhood and on my imagination. George Saunders, who voices that character, seemed to be a villain who always was enjoying himself, and I try to enjoy myself as a villain."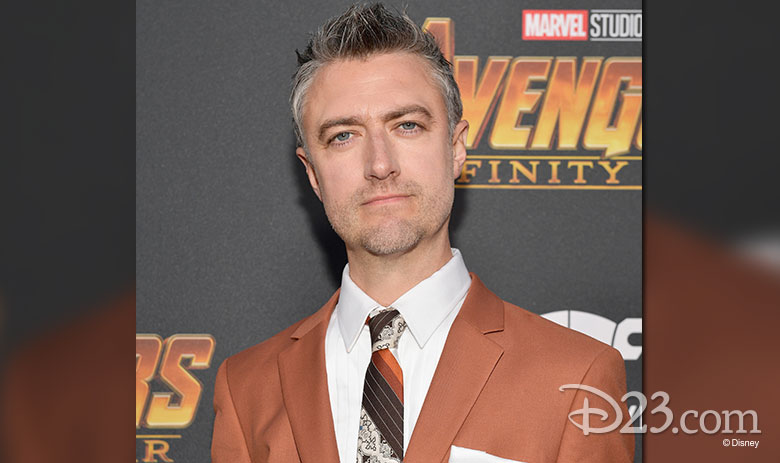 Sean Gunn's Favorite Marvel Memory:
Sean's favorite memory has a special family connection—his brother, James Gunn, directed Guardians of the Galaxy and Guardians of the Galaxy, Vol. 2: "I gotta say that working with my brother on the first [Guardians of the Galaxy] movie, and working with my brother all along—nothing can replace that. As amazing as it is to meet all these heroes that I've had growing up, nothing is better than working with someone I've loved and been with my whole life."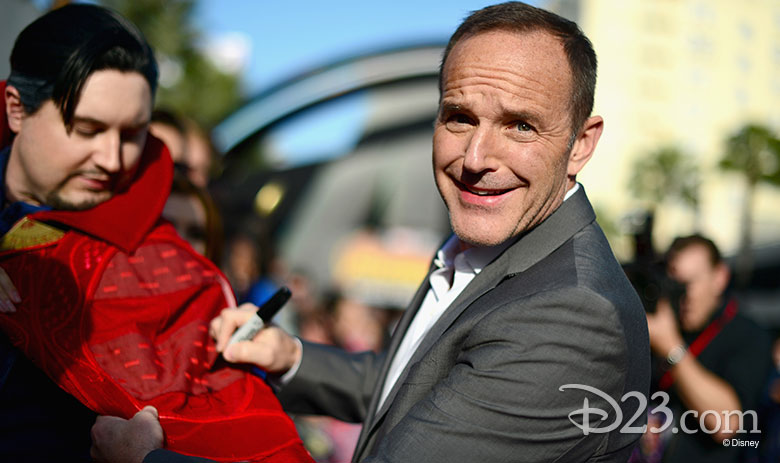 Clark Gregg Reflects on 10 Years of Marvel:
Clark Gregg is one of the few to been with the Marvel Cinematic Universe for all 10 years. He shared his memories from the very first red carpet: "The first red carpet of Iron Man, I think everyone was very nervous because Iron Man wasn't a hugely popular character [at the time]— even though fans like me loved Iron Man! And I don't know how anyone could have could have convinced themselves that we'd be here 10 years later, with 30 characters, at least, that people want to see interacting! It's just a thrill. As a [one-time] 9-year-old geek, I'm dying to go watch it!"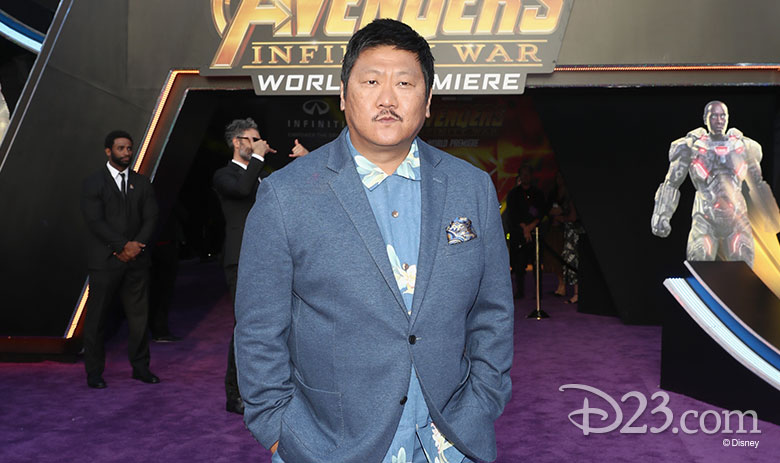 Benedict Wong Reflects on the "Benedicts":
We all know about Marvel's famous collection of "Chrises," but we wanted to know more about the "Benedicts." When we asked Wong who was the better Benedict—himself or Cumberbatch—he was quick to answer: "I don't like to really compare, but it's got to be me, really. " He laughs, and amends, "No—we both have our merits, I think. But as a duo, wow! That's quite deadly."
Besides catching up with the stars, we had a chance to share our latest issue of Disney twenty-three, a Summer Movie Spectacular featuring five movie-themed covers, including Avengers: Infinity War and Ant-Man and the Wasp. Check out some of the exclusive photos we got with the stars while on the purple carpet.