By Beth Deitchman
A "swinging safari that will amuse the young and old."
That was how Disney's 1967 animated musical, The Jungle Book—the last animated feature to be personally supervised by Walt Disney—was described by Mrs. Reese Hale Taylor, president of the Los Angeles Zoo Association, in a letter inviting friends and zoo supporters to the film's gala premiere on October 18, 1967. The spectacular evening served as a fundraiser for the Los Angeles Zoo—now an established and beloved institution for local families, but which had only been founded the year before, in 1966. Fittingly, all funds raised would be designated for enhancements and additions.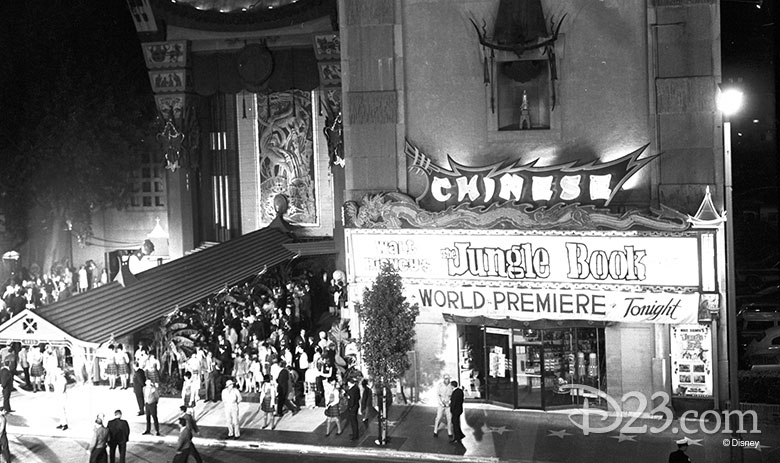 The nighttime event, which Mrs. Taylor promised to be a "glittering" occasion, was actually the cap on a very special day at Hollywood's famed Grauman's Chinese Theatre. Earlier in the afternoon, more than 1,200 lesser-privileged children attended a festive screening of the film, arriving at the theater on buses that were named after famous Disney characters—each of whom rode to the premiere with the children, on their namesake bus. Mickey Mouse and Donald Duck were among the Disney character luminaries who turned out for the magical day.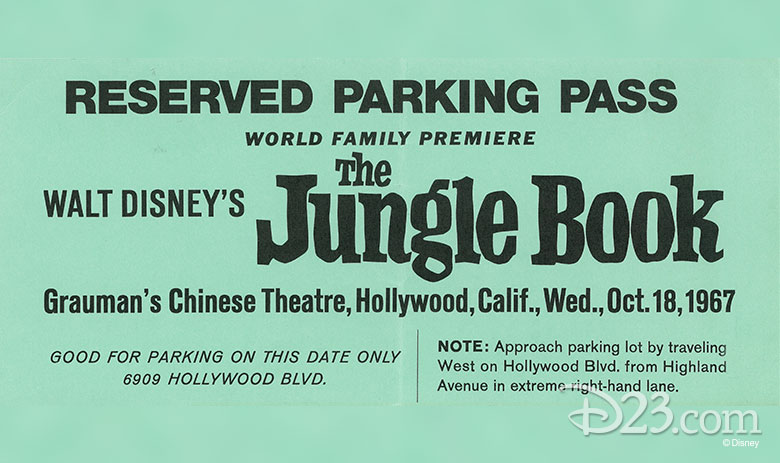 Famed television host Art Linkletter—best known for the book and subsequent TV series Kids Say the Darndest Things!—interviewed some of the children for segments that aired during local station KTTV's "live, color coverage" of the premiere. The evening was truly a family affair for the guests, who included Hollywood stars such as Bob Hope, Charlton Heston, and Fred MacMurray, along with their families. Mrs. Taylor promised her invitees, "By 9:30 you can be on your way home, laughing all the way."
Nearly 50 years later, The Walt Disney Studios' live-action reimagining of The Jungle Book mesmerized audiences in theaters, and fans will be able to experience it again: The Jungle Book will be available early on Digital HD and Disney Movies Anywhere beginning August 23, and on Blu-ray Combo Pack, DVD, and On-Demand beginning August 30. The Jungle Book is also returning to select IMAX locations for a limited time only, from August 26 through September 1.
"We saw The Jungle Book and are swinging with enthusiasm," Mrs. Taylor effused about the 1967 title, and her words ring just as true for fans today.