By Courtney Potter
Tangled Before Ever After Premieres March 10!
Amazing news from the kingdom of Corona! The sure-to-be-fabulous upcoming Disney Channel Original Movie (DCOM) Tangled Before Ever After—a brand-new story set between Walt Disney Animation Studios' 2010 hit Tangled and its 2012 short film—will make its big debut on Friday, March 10, at 8 p.m. ET… and it all leads to the much-anticipated premiere of Tangled: The Series on Friday, March 24, at 7:30 p.m. ET.
Featuring the voices of Tangled stars Mandy Moore as Rapunzel and Zachary Levi as Eugene (aka Flynn Rider), both the DCOM and the series follow our irrepressible princess as she acquaints herself with both her parents and her kingdom. But her unquenchable curiosity leads her to realize there's more she needs to learn about the world—and about herself—before she can assume her royal role. Other characters from the feature film accompany Rapunzel and Eugene on their adventures, including loyal chameleon sidekick Pascal; no-nonsense horse Maximus; and the hilarious Snuggly Duckling Pub Thugs… Plus, look for a newcomer named Cassandra (voiced by Broadway star Eden Espinosa), a dependable lady-in-waiting who becomes Rapunzel's pal and confidante. And just to add some froth on top of that already-frosty Snuggly Duckling tankard: Tangled: The Series will feature music by Oscar®-winning composer Alan Menken and lyricist Glenn Slater, who wrote the music for the original 2010 film!
Check out Mandy and Zachary cracking each other up—in the most adorable way possible—as they explain where the new series is heading in a brand-new teaser video, above. And mark those calendars!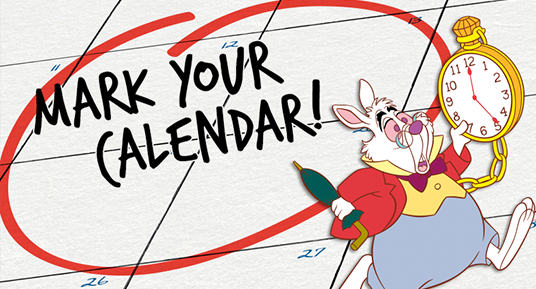 Save the Date!
Be sure to mark these upcoming Disney events on your calendar:
D23 and Walt Disney Archives


February 4, 2017


D23's Magical Screening Series: Tangled On the Lot


February 10, 2017


Lunch with a Disney Legend: Dave Smith


February 11, 2017


D23's Magical Screening Series: Tangled in Florida


February 19, 2017


D23 Member Night at Freaky Friday at La Jolla Playhouse


March 8, 2017


Exclusive D23 Beauty and the Beast Advanced Screening and Luncheon


July 14-16, 2017


D23 Expo 2017


Studios




February 16, 18 and 22, 2017


Newsies in select movie theaters


March 17, 2017


Beauty and the Beast opens in theaters


April 21, 2017


Born in China opens in theaters


May 5, 2017


Guardians of the Galaxy Vol. 2 opens in theaters


May 26, 2017


Pirates of the Caribbean: Dead Men Tell No Tales
opens in theaters


June 16, 2017


Cars 3 opens in theaters


November 3, 2017


Thor: Ragnarok opens in theaters


November 22, 2017


Coco opens in theaters


December 15, 2017


Star Wars: The Last Jedi opens in theaters
Parks


January 13–February 20, 2017




Epcot International Festival of the Arts




January 20–February 5, 2017




Lunar New Year Celebration at Disney California Adventure park




March 10–April 16, 2017




Disney California Adventure Food & Wine Festival




August 31-November 13, 2017




Epcot Food & Wine Festival




Television




February 26, 2017




The Oscars® are broadcast on ABC




March 10, 2017


Tangled Before Ever After premieres on Disney Channel at 8 p.m. ET


March 24, 2017


Tangled: The Series premieres on Disney Channel at 7:30 p.m. ET
Countdown to Beauty and the Beast Continues with New Trailer and Park Sneaks
Bonjour! Pull up a chair and feast on a brand-new, full-length trailer for Disney's live-action retelling of Beauty and the Beast, starring Emma Watson, Dan Stevens, Luke Evans, Josh Gad, Kevin Kline, Ian McKellen, and Emma Thompson—and with this new trailer, we get a snippet of Ariana Grande and John Legend's version of the film's classic theme song! The highly anticipated film will debut in a cinema near you this spring! Did you miss its big premiere during ABC's The Bachelor? Or just wanna watch it again (and again, and again)? Don't fret… check it out, above.
And here's some great news for those of you who'll be visiting a Disney Park in the next few weeks: Beginning February 10, you'll be able to preview a full scene from Beauty and the Beast at Disney California Adventure park (inside the Sunset Showcase Theater in Hollywood Land), and at Disney's Hollywood Studios at Walt Disney World Resort (as part of the One Man's Dream attraction). Each sneak-peek location will also include a display featuring a collection of props and costumes used in the actual film.
See you in the ballroom on March 17, oui?
Moana Island Life Mobile App Now Available
"We Know the Way" to even more Moana fun in your everyday life… Just this week, Disney launched Moana Island Life, a free-to-play mobile game that lets players create and build their perfect, customized island paradise with the help of beloved characters from the recent Walt Disney Animation Studios hit! Moana, Maui, Pua, and HeiHei will all help fans revisit Motunui and go on all-new, movie-inspired adventures throughout Oceania.
In Moana Island Life, players can build their own village; discover new islands; grow and harvest crops and craft tools to trade with friends; take on some awesome timed quests known as "Maui's Challenges"; and fill a wildlife sanctuary with turtles, dolphins, and more!
The app is now available—for free, but featuring some in-app purchases—on the Apple App Store, the Google Play Store, and the Amazon App Store.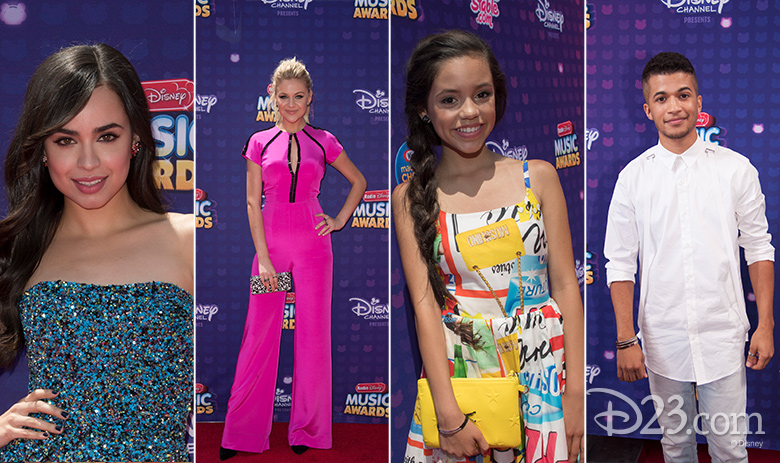 Hosts Announced for 2017 Radio Disney Music Awards
It's one of the hottest events of the year, and its just-announced hosts are equally as enticing! Grammy® Award nominee Kelsea Ballerini; Broadway's Hamilton star (and Hollywood Records recording artist) Jordan Fisher; Disney's Descendants star (and Hollywood Records/Republic Records recording artist) Sofia Carson; Radio Disney host Alex Aiono; and Disney Channel star Jenna Ortega (Stuck in the Middle) are scheduled to helm the performance-filled event, now in its big fifth year.
The 2017 Radio Disney Music Awards will feature performances and appearances aplenty by today's (and tomorrow's) biggest artists—and it'll all go down on Saturday, April 29, at the Microsoft Theater in Los Angeles. A special two-hour telecast, Disney Channel Presents the 2017 Radio Disney Music Awards, will be available Sunday, April 30, (from 7–9 p.m. EDT) across multiple Disney platforms. Fans from around the globe are responsible for voting in the winners, who will take home a coveted Radio Disney "ARDY" statuette; last year alone, a whopping 238 million votes were tallied from several polling platforms (including the Radio Disney App, and online at Disney.com/RDMA, Twitter, Facebook, and Google OneBox).
Wanna see Kelsea, Jordan, Sofia, Alex, and Jenna in action? Curious as to who'll win an "ARDY" this year? Make sure to tune in this April!
A Behind-the-Scenes Look at DCA's Hurry Home—Lunar New Year Celebration
In celebration of Lunar New Year, Disney California Adventure park at the Disneyland Resort introduced a special show just before performances of World of Color—and a few days ago, our pals over at the Disney Parks Blog offered a look behind-the-scenes at what makes this show so memorable…
The six-minute tale, called Hurry Home—Lunar New Year Celebration, follows the journey of a Little Lantern as it returns home for the annual celebration of good luck and fortune. And what makes Hurry Home particularly distinctive is its musical score; originally created for the opening of Shanghai Disney Resort by Oscar®-winning composer Tan Dun (Crouching Tiger, Hidden Dragon), the score is an all-new arrangement put together just for this DCA event.
Take a look at the clip, above, as Matt Walker (head of the Music Studio at Walt Disney Imagineering) brings us into a recording session for the Hurry Home score.