By Jocelyn Buhlman
We've all dreamed about being superheroes, but have you ever thought about what it takes to be one? Sky High, the 2005 film following the adventures of teens at a school for the super-powered, set out to show us just what it takes to become a world-saving legend. Grab your cape and get ready to fly off into these five facts about this fan-favorite Disney film.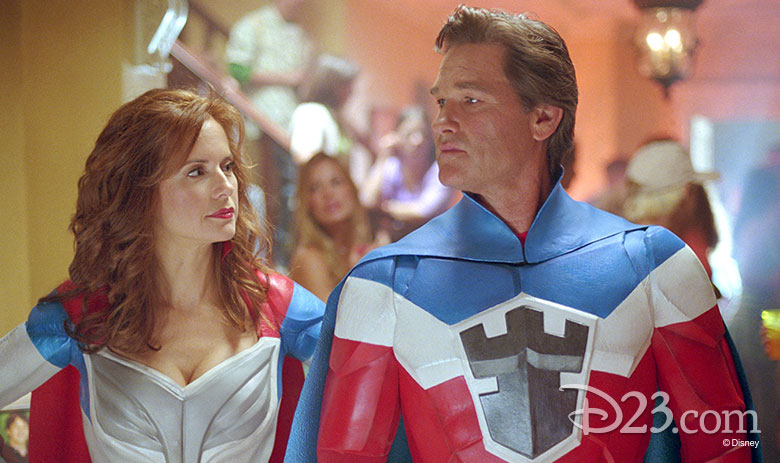 1. Sky High was the second time Kurt Russell portrayed a super strong Disney character.
Disney Legend Kurt Russell began his long career with The Walt Disney Company when he was just 15 years old, starring in his first Disney film, Follow Me, Boys! Having such a long history with Disney, it's no surprise that Sky High wasn't his first time flexing his heroic muscles. Before playing the super strong Steve Stronghold (a.k.a The Commander) in Sky High, Russell played college student Dexter Riley—who gains super strength through a science experiment gone wrong—in The Strongest Man in the World!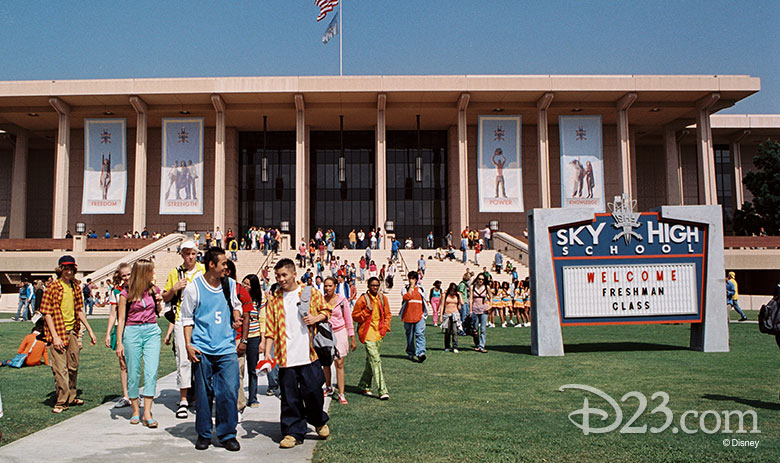 2. Two of the films' writers know all about teens saving the world.
If we asked you to name a story about a world-saving teen trying to make it through the day-to-day struggle of high school, would you say Sky High? Or would you think about a certain classic Disney Channel series about a girl who can do it all? It only makes sense that screenwriters Robert Schooley and Mark McCorkle had a hand in both stories! Before teaming up with Paul Hernandez to write Sky High, Schooley and McCorkle created the Disney Channel original series Kim Possible, following the life of high school girl who fights crime in her spare time. Clearly, they were a natural fit for crafting the world of Sky High!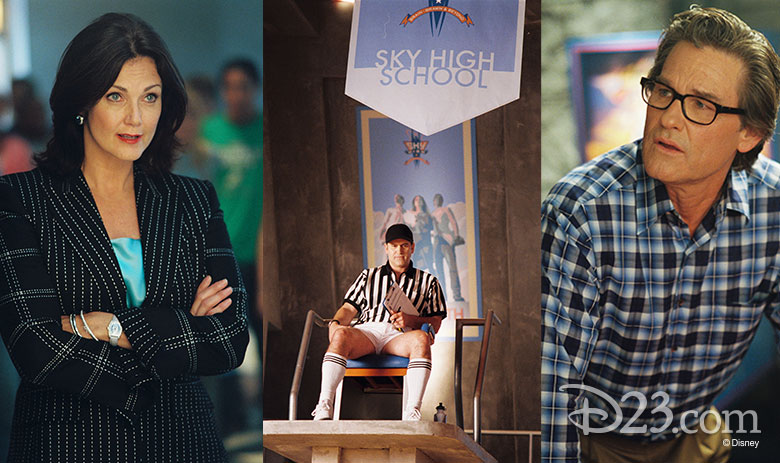 3. The film is star-studded with nerdy cameos.
A big comic book fan himself, screenwriter Paul Hernandez wanted to fill the film with cameos from iconic stars from the worlds of comics and science fiction. Actors like Bruce Campbell, Kurt Russell, and Cloris Leachman are all notable for their roles in sci-fi and comic book-inspired stories, but perhaps the most iconic cameo is Lynda Carter as Principal Powers. Before she was running Sky High, Carter was best known to the world as TV's Wonder Woman. Of her Sky High character, Carter explains, "I really like to play against what is expected, so I didn't want to act like a typical principal. These super-kids are not easy to deal with, so [directors] Mike and Andrew really liked the idea of having her be this real intimidating force of nature that the kids can't help but respond to."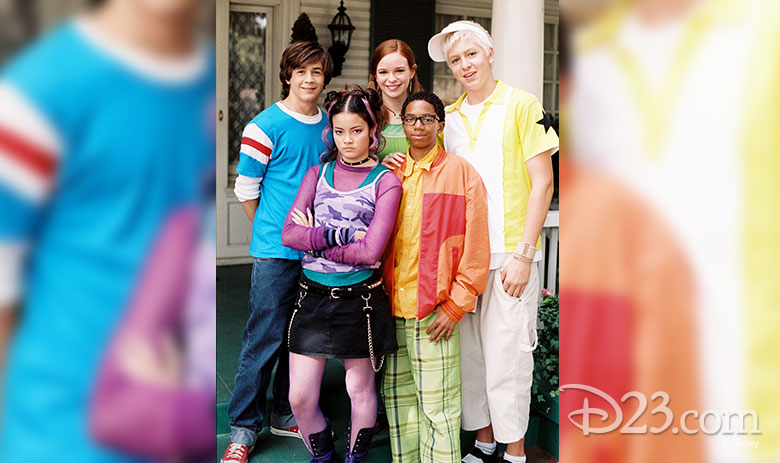 4. The creative team faced a challenge in costuming.
While modern superheroes are known for their iconic costumes, most high school kids don't have access to that kind of super-powered wardrobe. For the students of Sky High, the creative team wanted to showcase the students' individual sense of style with a comic book twist.  "With each of the kids, I tried to hint, in a witty way, at their superpowers and their personalities," explains costume designer Mike Wilkinson. "So we did two things—first, we used color to delineate each character and then we used the idea of archetypes to really give the costumes some punch. For example, Will was thought of a classic all-American, Layla is a bohemian hippy, Zach is a clown, Magenta is the Goth girl, and Ethan is nerdy/preppy." Each character's costume is as iconic and bright as a comics character—while still dressing them like a normal teenager.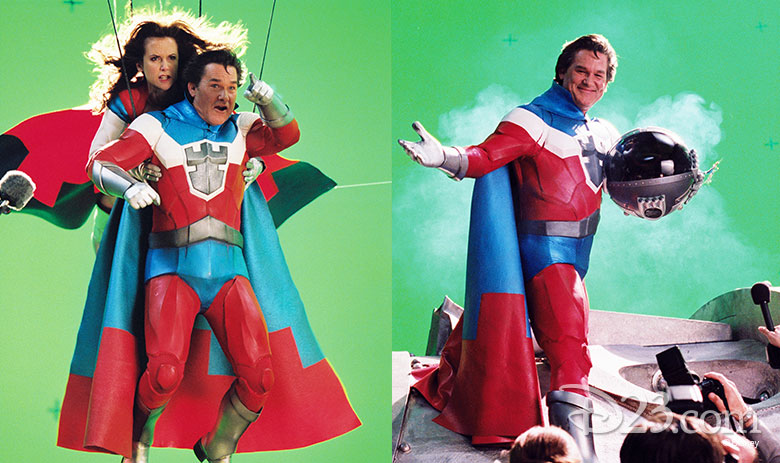 5. The film focused on practical effects over CGI.
Continuing with the old-school inspiration, director Mike Mitchell decided to rely on innovative, old-school in-camera tricks and physical stunts utilizing wires, harnesses, and cleverly engineered sets to replicate a nostalgic, action-movie feeling. "Because we wanted to hearken back to a kind of '60s comic book style in the film's look, we need a more low-tech approach mixed in with the latest cutting-edge techniques," he said.