By Nicole Nalty
Cinderella's slipper. Minnie's bow. Woody's hat. The characters we know and love are so recognizable in part because of their iconic, well, icons, and the enchanted rose from Beauty and the Beast is no exception. In the 1991 film, Beast's rose symbolizes a passage of time, as petal after petal fall off the flower as Beast and his staff move closer and closer to being cursed forever.
The enchanted rose has come to symbolize the classic film just as much as its beloved characters, which is why it's no surprise that guests can find the flower blooming throughout Disney Parks around the world. Read on to see where you can find this sweet symbol—and let us know on Facebook and Twitter if we missed your favorite flower!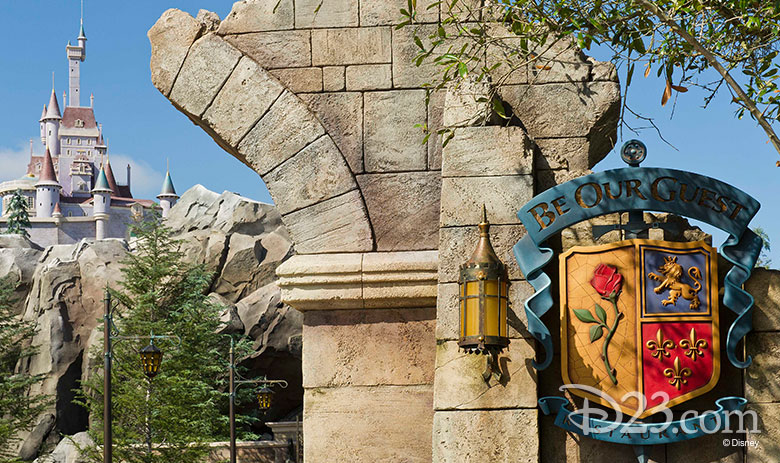 Be Our Guest Restaurant—Magic Kingdom, Walt Disney World Resort
The restaurant themed to Beast's castle is a treasure trove of roses! Before entering the restaurant, take a look at the castle's crest. Once seated for a magical meal, keep an eye out for an extraordinary napkin. You can even see the actual enchanted rose in the castle's west wing, if you dare to enter, that is…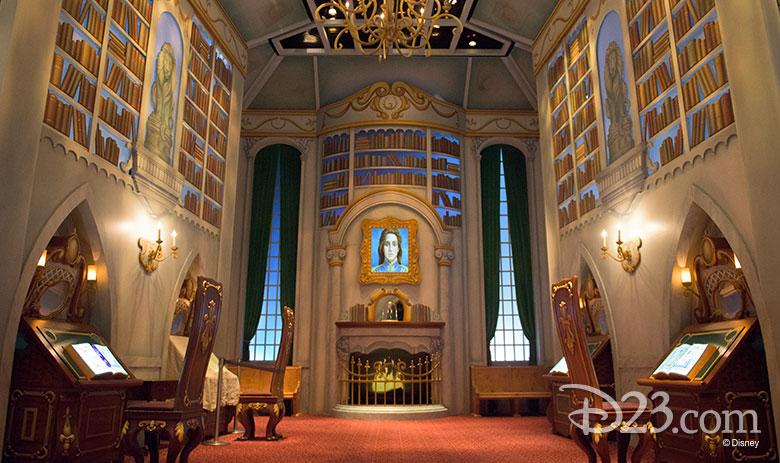 Sorcerer's Workshop in Disney Animation Building—Disney California Adventure, Disneyland Resort
Not on the East Coast? You can see the enchanted rose in Beast's library in the Disney Animation Building as you "read up" on which Disney character you are most like, and watch as the library transforms from its cursed form in to a stunning study.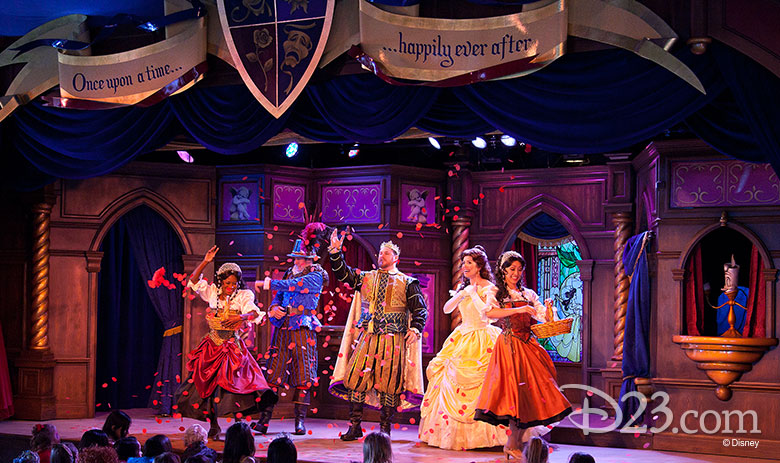 The Royal Theatre—Disneyland
Welcome to the theatre, the famous Royal Theatre! Nestled away in Disneyland's charming Fantasy Faire, players take the stage to recount some of Disney's most famous fairy tales, including one very special tale as old as time. As you take your seats underneath an open-air tent, look towards the top of the stage for a crest featuring the red rose.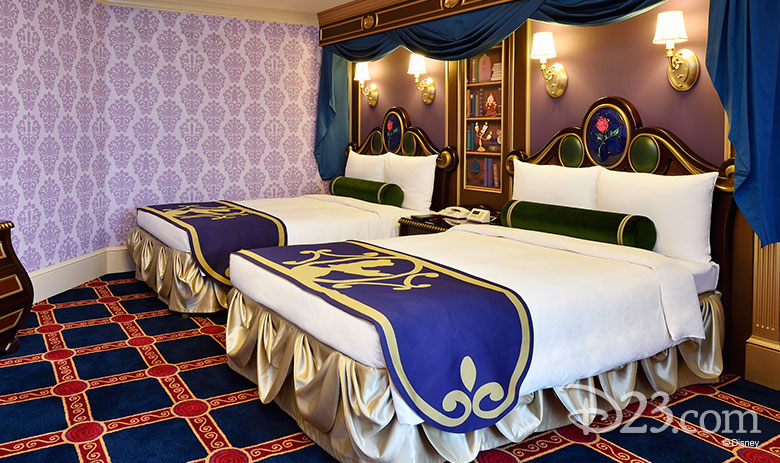 Tokyo Disneyland Hotel—Tokyo Disney Resort
The Tokyo Disneyland Hotel invites you to be their guest in one of its Beauty and the Beast themed guest rooms. The rose rests on each headboard in these character-inspired rooms.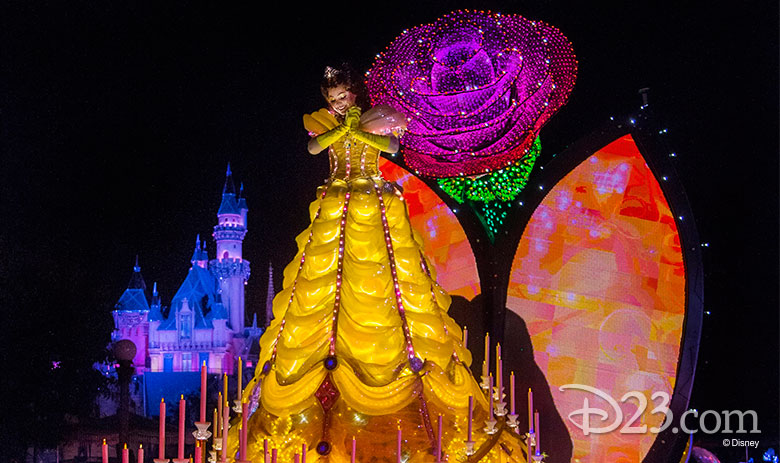 Paint the Night—Hong Kong Disneyland, Disneyland Park
While it may be hard to notice anything but the bright, beautiful Belle as she floats down Main Street, U.S.A. during Paint the Night, it's definitely hard to miss this larger-than-life rose.
Tip: Paint the Night is glowing away from Disneyland after September 5, but if you're wondering when we can do this again, the parade will return on select nights during the 2016 holiday season.