By Beth Deitchman
According to our calendar, we're just shy of two weeks out from Christmas Day. But tucked away at Disney Springs, in the warm and sunny state of Florida, there's a magical place where it's Christmas every day of the year, Disney's Days of Christmas. Whether you enter the store on a sweltering day in August or a crisp day in early December, you're always greeted by the sights, sounds, and smells of the holiday season. You're just beginning to take in the aromatic scent of cinnamon in the air when a cast member cheerfully calls, "Merry Christmas!" and you realize that the only place where you could possibly surround yourself with more yuletide cheer is the North Pole.
Personalization artist Anne-Robin Nance has worked at Disney's Days of Christmas for 16 years. She first experienced the store as a guest of the Walt Disney World Resort, when her two sons—now "very grown," she says—were 5 and 7 years old. Nance, then a schoolteacher, was living in Virginia, when she popped in to buy ornaments and have them personalized. She remembers watching the process and thinking, "Oh my gosh, I would love to do that," and calls this her dream job. "It's so wonderful to have those ornaments and years later, I still remember the feeling I had as a guest buying an ornament for the first time and having it personalized for my kid. And now I get to do it for so many people," she says gleefully.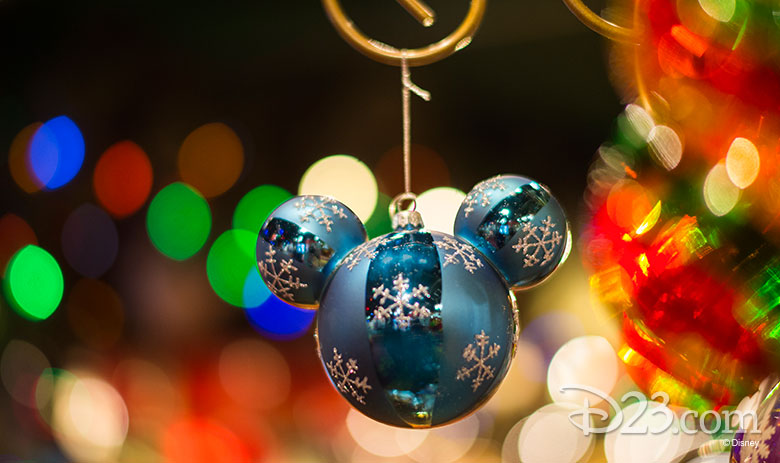 Though Nance and her fellow artist Megan Shook—celebrating her first holiday season working at Disney's Days of Christmas—are happy to be doing the work of Santa's elves, they frequently find themselves playing Cupid and being part of other milestones and life events for guests. Personalized gender reveals are a growing request, Nance mentions. "Sometimes expectant parents will use the ornaments to tell grandparents, or other members of their family, that a new grandbaby is coming. It's very personal, and people really do it in their own special way."
On a recent day, a guest turned a routine ornament personalization into a truly special moment, Nance recalls. While his girlfriend was having something customized for her nephew, the guest entrusted Nance and her fellow artists with an engagement ring and asked them to paint, "Will you marry me?" on an ornament. When the unsuspecting fiancée-to-be opened her box to check on her nephew's gift, "The ring was inside, and he dropped to his knees and popped the question. The whole area got in on the fun," she shares, bringing the happy couple balloons, wedding-themed candy apples, and taking photos for them. "We get to be part of those kinds of things, just because Christmas is such an emotional time for people. They'll use this as their place to do something they can put on their tree and keep forever.
"When I'm training new artists I always tell them, 'Take this seriously because we're part of people's forevers,'" Nance adds. Guests will come back year after year, and seek out the artists who have personalized for them in the past.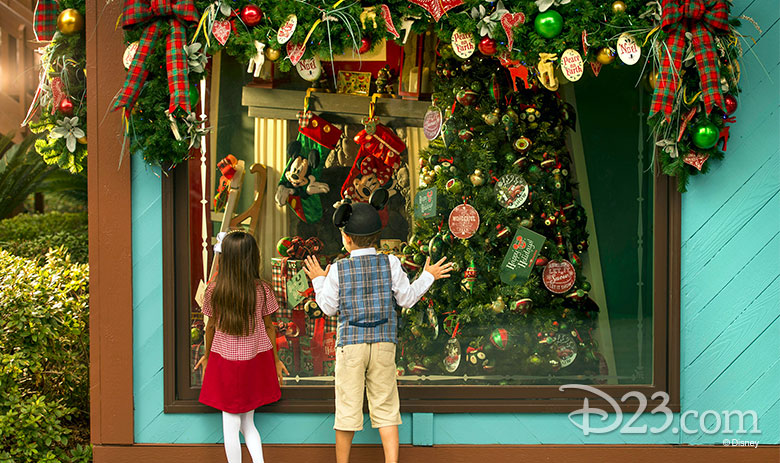 The store is also a wonderful place to explore or watch the artists in action. It's often a pleasant surprise for guests when they realize that they can have an item customized, Shook has observed: "They see you working and they'll ask, 'Can I get that done or is it just for show?'" In fact, the artists at Disney's Days of Christmas can work their magic with products from Disney properties all over the world. "It has to have a smooth, non-porous surface," Nance explains, adding, "We've done picture frames and photo albums, I've done the inside of books, we've done figurines—I even did a poncho one time. We will look at the surface and if we can, we would love to try." And the shop's "12 Days of Christmas" décor frequently serves as an engaging scavenger hunt for guests of all ages, from young children to convention-goers. Nance reveals that there's a "12 Days of Christmas" sheet available from store cast members which guests can go around the store and fill in as a fun "yuletide" activity, all year round.
Though the holiday season is indisputably the store's busiest time, Nance notes that runDisney race weekends bring in a slew of runners who want to commemorate their races and run times, and Valentine's Day, Mother's Day and spring break are also popular times to shop at Disney's Days of Christmas. "We get to be part of people's forever memories," Nance says, and for her, it's a gift that keeps on giving. "In the mornings, when the store opens and we greet the guests with 'Merry Christmas!'—the look on their faces, especially when it's really, really hot in Florida, and they step inside and they smile and laugh and they go, 'Christmas?!' And I say, 'Every day!' It's just a treat to be able to do what we get to do."