By Jeffrey Epstein
Chef Art Smith has come home—literally and figuratively. The celebrity chef, whose incredibly popular Chef Art Smith's Homecoming opened at Disney Springs this past July, is returning to his culinary and educational roots. In 1981, Smith was in the first Magic Kingdom College Program (now known as the Walt Disney World College Program), where he was able to cut his teeth (or rather, sharpen his knives) in the kitchen. "I baked cakes in Central Foods," he recalls, standing on the porch of Homecoming in a crisp, white chef's coat. It's a cool fall evening in Orlando, and his restaurant is buzzing with guests, enjoying his food and the cozy design of the warm space. Photos of Smith are peppered on the wall, including images of his family's visits to the resort, as well as pictures from his time in the college program. "I remember my mother came here and celebrated her birthday—they stayed at the Treehouses in Fort Wilderness. I baked her birthday cake here. She still says it was the best cake she ever had," he says.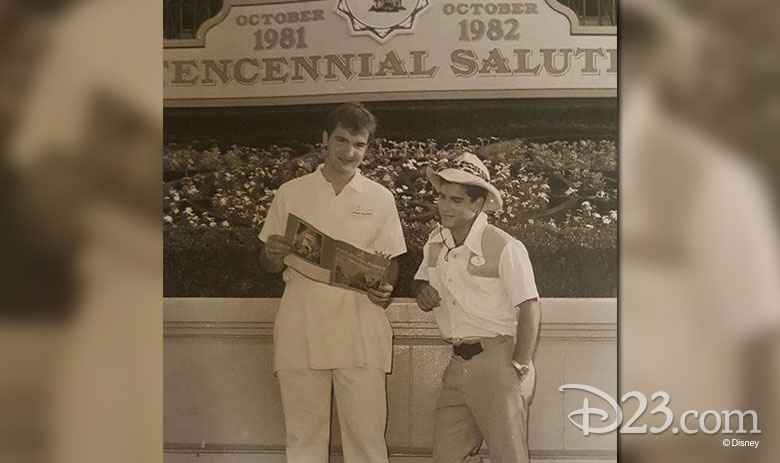 Smith, now a two-time James Beard Foundation award winner, fondly remembers his original stint at Disney. "Being in the first college program was an opportunity to learn about the Disney way," he explains. "I wanted to learn the magic of running a company, and Disney does that better than anybody. Being a part of the program—Snow White Village, Seven Dwarfs Lane, and among all those crazy kids—I learned a lot of great lessons. Most of all, I learned the lesson of team spirit. It's carried through my whole life and my career. One of the things I tell students is that it's so important to do good internships because they follow you through your whole life. I'm very proud of it."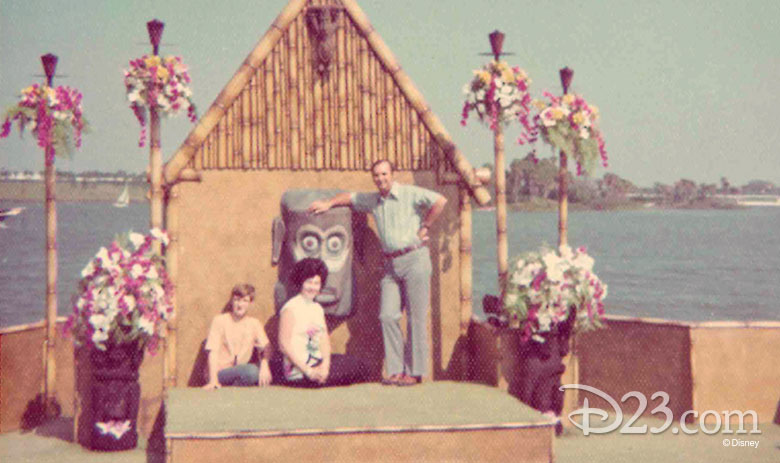 With restaurants in Naples, Florida; Chicago; Atlanta and Washington, D.C., Smith has a lot to be proud of—including a 10-year run as Oprah Winfrey's personal chef. "Be authentic," he says, is the best life lesson he learned from the star, who lent her voice to Eudora, Tiana's mother in The Princess and the Frog, and who will appear in Disney's upcoming A Wrinkle in Time.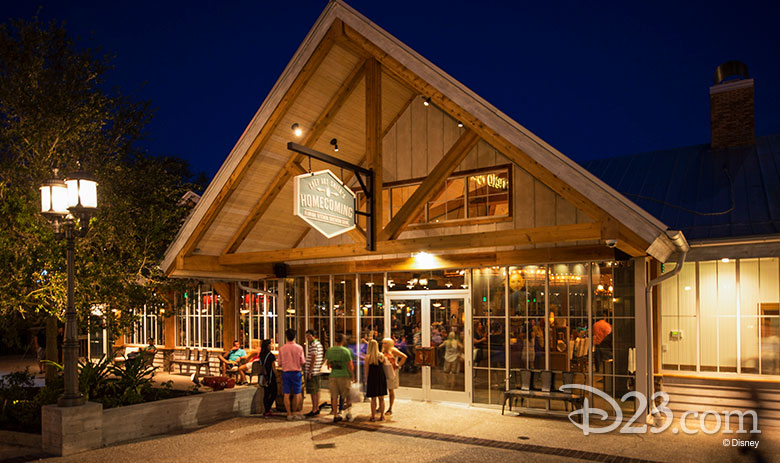 A longtime Disney fan (he counts Mary Poppins and Maleficent as two of his film favorites), Smith recalls having a passion for the parks before he ever set foot in the Magic Kingdom. "When I was a little, itsy-bitsy kid, in 1964 or '65 my grandmother took my uncle and aunt to the World's Fair in New York. They came back with an LP of it's a small world. I loved that record—I played it over and over and over again." When he came to Walt Disney World for the first time in 1972, the attraction instantly became his favorite. He's also a fan of the creators behind-the-scenes, and is especially passionate about the work of Mary Blair, both on it's a small world and beyond. "The artwork in the Contemporary is beautiful," he says of the 90-foot-tall mural in the Grand Canyon Concourse of Disney's Contemporary Resort. "She was such an amazing artist."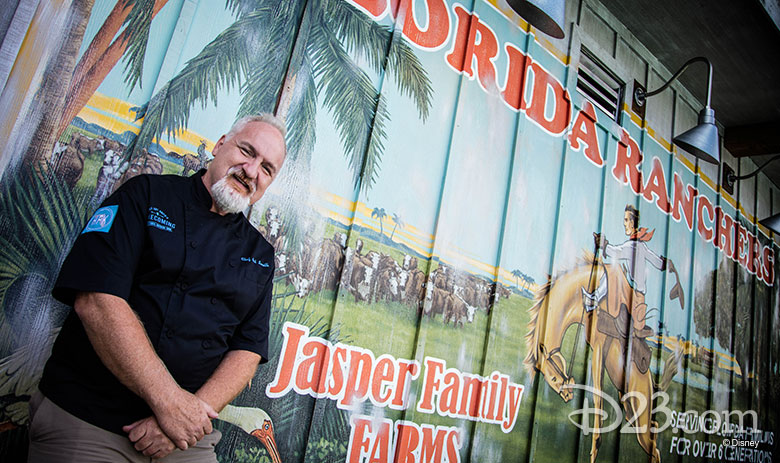 And a passion for Disney runs in his family. Smith and his husband, Jesus, have four adopted children who are already big Disney fans. ("Star Wars—and princesses for the girls," he notes with a smile.) The family lives in his hometown of Jasper, Florida—about two hours from the resort. "We don't come that often because I don't want to spoil them," he says. "They love it here." They also love the delicious Florida-inspired cuisine Smith whips up at Homecoming—which includes a savory fried chicken, buttery shrimp and grits, and a must-try Hummingbird Cake dessert. "They are the restaurant critics," he says with a laugh, noting he hopes their interest in his food could lead them to an interest in his business. "I want them to be a part of this as they get older—if they want to." Sounds pretty sweet (and savory!) to us.