By Courtney Potter
Catch a glimpse of the next chapter in the Star Wars saga, and read up on the all-new soundtrack for Olaf's Frozen Adventure… See more, along with other news from around Disney, in this week's news briefs!
Stop Everything—The New Star Wars: The Last Jedi Trailer Just Landed!
Unless you want to remain spoiler-free—which is a noble pursuit, we agree—we suggest stopping everything you're currently doing (even reading this article!) and watch the brand-new trailer for Star Wars: The Last Jedi, above. Go ahead, we'll wait. It's worth it…
Wasn't that phenomenal? There's just so much to unpack… We won't go into any specifics, just in case you really are trying to remain blissfully unaware of what's to come when you venture to your local cineplex this winter. But what we can say is that this trailer makes us even more excited for the next installment from a "galaxy far, far away."
By the way, tickets for Star Wars: The Last Jedi are now on sale; check your local theaters (in person or online) for more information. And we'll see you there—wearing our Jedi robes, natch—on December 15!
Save the Date!
Be sure to mark these upcoming Disney events on your calendar:
October 29, 2017


D23's Spooky Screening Series: Halloweentown on The Walt Disney Studios Lot


November 17, 2017


Lunch with a Disney Legend: Russi Taylor


November 18, 2017


D23's Magical Screening Series: The Many Adventures of Winnie the Pooh in Florida


November 18, 2017


Mickey's of Glendale—Orlando Shopping Event


November 18, 2017


The Official Walt Disney Studios Tour—Presented by D23


November 26, 2017


Join D23 at the Saks Holiday Breakfast with Snow White


December 6, 2017


D23's Holidays in Hollywood


December 10, 2017


D23's Light Up the Season


December 10, 2017


D23's Holiday Shopping Day at Mickey's of Glendale


February 2, 2018


D23 Member Night at Disney's Aladdin at the Hollywood Pantages Theatre
Parks


August 25 and 29, September 1, 7, 10, 12, 15, 17, 19, 22, 24, 26, and 29; October 1, 3, 5, 6, 9, 10, 12, 13, 15, 17, 19, 20, 22, 24, 26, 27, 29, and 31; November 1




Mickey's Not-So-Scary Halloween Party at Magic Kingdom Park




August 31-November 13, 2017




Epcot Food & Wine Festival




September 15–October 31, 2017




Halloween Time at the Disneyland Resort




September 20, 22, 25, 27, 29, October 3, 6, 10, 13, 17, 20, 24, 27, 31




Mickey's Halloween Party at Disneyland Park




November 10–January 7




Holidays at the Disneyland Resort




December 16


Star Wars: Galactic Nights returns to Disney's Hollywood Studios


2019


Star Wars-Themed Lands Opening at Disneyland and Walt Disney World



Studios




November 3, 2017


Thor: Ragnarok opens in theaters


November 22, 2017


Coco opens in theaters


December 15, 2017


Star Wars: The Last Jedi opens in theaters


Television




October 19–31, 2017




Freeform's 13 Nights of Halloween




November 2017


Big Hero 6 The Series Premieres on Disney XD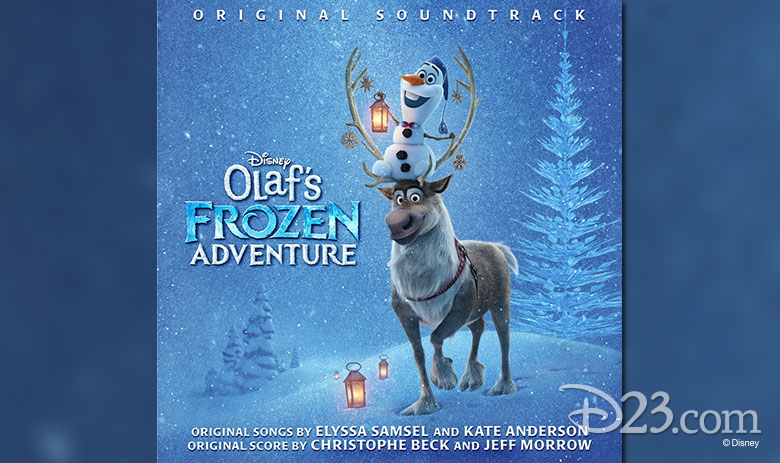 Olaf's Frozen Adventure Soundtrack Debuting November 3
Looking for the sonic equivalent of a warm hug? You're in luck, because the soundtrack to Walt Disney Animation Studios' upcoming featurette Olaf's Frozen Adventure, is debuting on November 3! Featuring four all-new songs written by Elyssa Samsel and Kate Anderson (Between the Lines) and a score by Frozen's Christophe Beck, it's sure to become a true holiday staple. Read more about it right here!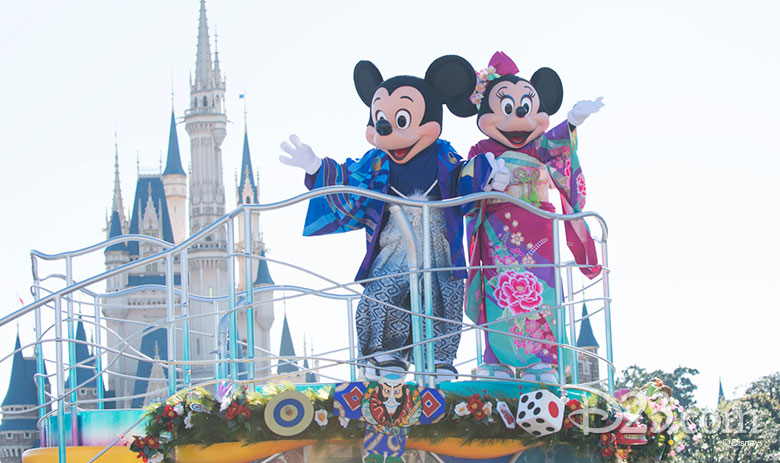 Ring in the New Year with Pluto and Friends at Tokyo Disney Resort
Did you know that 2018 is the Year of the Dog? Our friends over at Tokyo Disney Resort are planning to celebrate in a big way, with a five-day celebration featuring Mickey Mouse, Minnie Mouse, and—of course—Pluto!
To honor the Year of the Dog, the customary kadomatsu decoration at the entrance to World Bazaar in Tokyo Disneyland will feature Pluto—and the entrance to Passaggio MiraCosta in Tokyo DisneySea will display Pluto-fied banners. Plus, all of your favorite Disney characters will wish everyone a happy "New Year's Greeting" during a very special parade at Tokyo Disneyland and a harbor show at Tokyo DisneySea every day of the celebration. (Mickey and Minnie will be dressed in their finest kimono to honor the occasion.) And more than 50 new merchandise and food/beverage items will be on sale, starting November 17; look for a Pluto motif daruma (a Japanese good luck doll), New Year's greeting cards, desserts served in adorable souvenir Japanese tea cups, and themed limited-time menus at both the Disney Ambassador Hotel and Tokyo Disneyland Hotel.
The celebration takes place this January… so here's to a happy and healthy new year—for both you and the pet pooches in your life!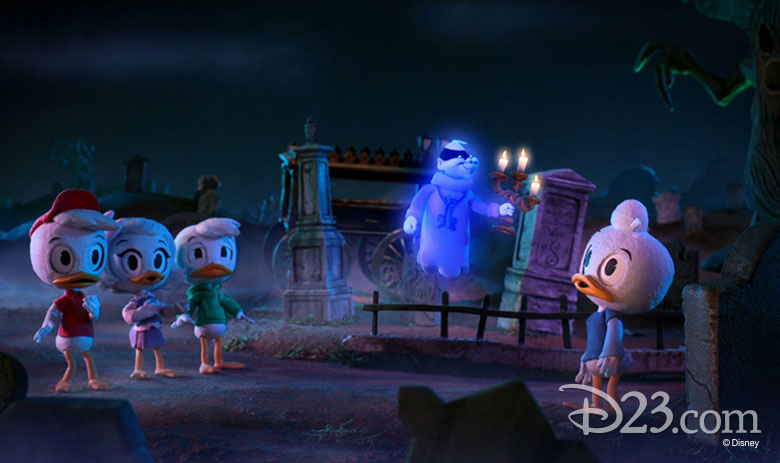 Get into the Spooky Spirit with Haunted Mansion Promos on Disney XD
Ever wondered what it might be like if your favorite Disney XD characters met some of the 999 happy haunts inside Disneyland Park's famed Haunted Mansion? See for yourself in three new Halloween promos now airing on Disney XD! Check out our rundown of these cool stop-motion-animated spots in this D23.com article.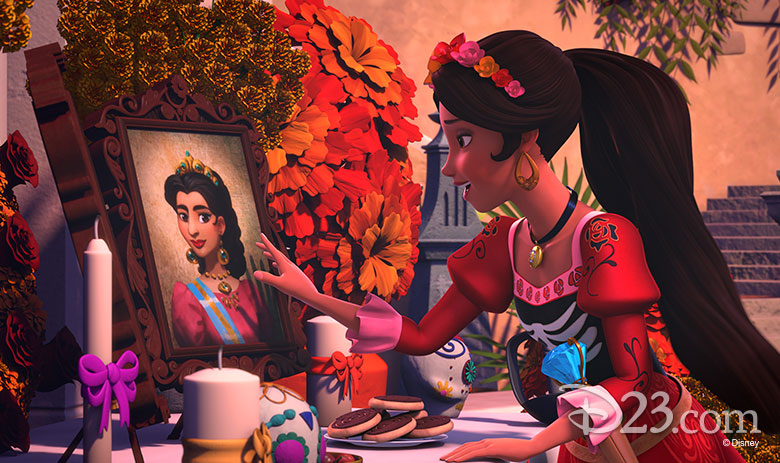 Second Season of Elena of Avalor Premieres This Saturday, October 14
Princess Elena is returning to court! The second season of Disney Channel's über-popular Elena of Avalor kicks off this Saturday, October 14 (at 9 a.m. EDT on Disney Channel and 11:30 a.m. EDT on Disney Junior) with a special Día de los Muertos-themed episode! This new season follows Elena as she takes on more responsibility as a leader—and delves deeper into the magical land of the jaquins.
In the season two premiere episode, titled "The Jewel of Maru," Elena is visited by the ghosts of her parents on the Day of the Dead and meets another ghost named Amaláy who stands watch over the powerful Jewel of Maru. Elena of Avalor stars Aimee Carrero as the voice of Princess Elena; Jenna Ortega as Princess Isabel; Chris Parnell, Yvette Nicole Brown, and Carlos Alazraqui as jaquins Migs, Luna, and Skylar, respectively; Emiliano Díez as Francisco; and Julia Vera as Luisa. Guest stars this season include Rosie Perez, Mario Lopez (along with his daughter Gia), Kimiko Glenn (Broadway's Waitress), and Disney Legend Whoopi Goldberg.
Plus, in conjunction with the season premiere, a new short-form series—Adventures in Vallestrella, set in the land of the jaquins—will soon debut on Disney Junior and the DisneyNOW app. So keep your eyes peeled, and your Scepter of Light at the ready…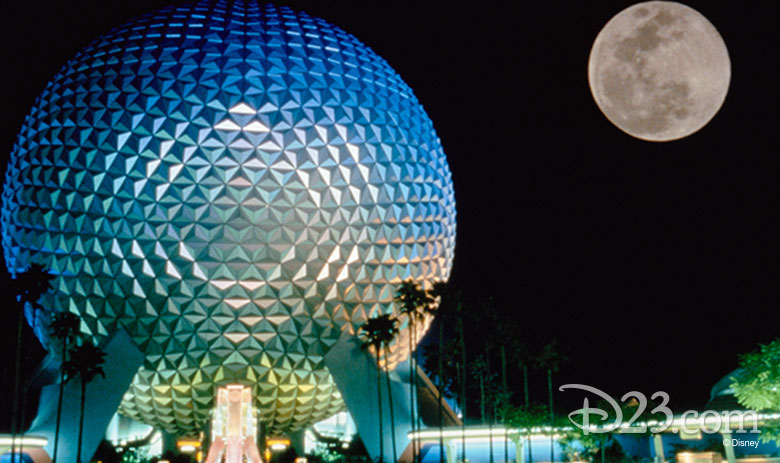 Bring Epcot Home with These Amazing New Photos
If you've been searching for a way to celebrate Epcot's incredible 35th anniversary in the comfort of your own home, check out a series of four historical photographs now available from the Walt Disney Archives… perfectly suited for display! See the available images, and learn more about sizing and framing options, here.