As D23 Members around the world celebrate Epcot's milestone 35th anniversary, Photographs from the Walt Disney Archives is pleased to offer a series of four stunning historical photographs that capture the park's spirit of wonder, joy, and excitement. From the towering 180-foot-tall geosphere of Spaceship Earth to the depths of The Living Seas, these breathtaking photographic prints are now available for Epcot enthusiasts to display in their homes and treasure for years to come.
Fans can order these photographs on top-quality canvas or archival paper and select from a series of sizing and framing options at DisneyPhotoArchives.com! Here's a quick look at the images, available now for a limited time only: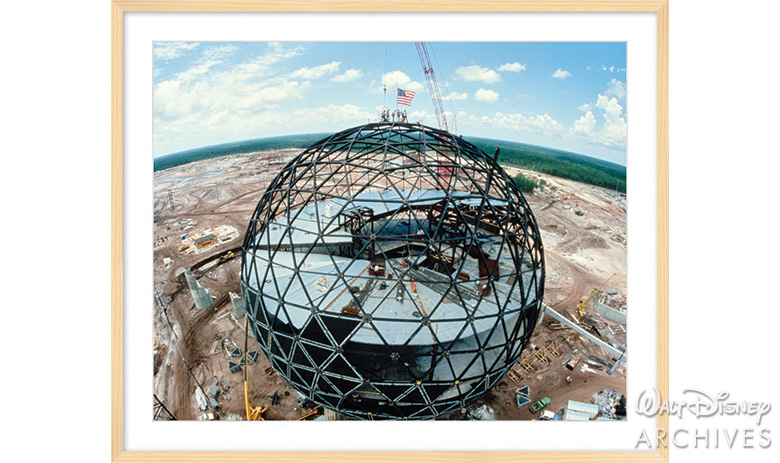 EPCOT Center broke ground on October 1, 1979, and was the world's largest private construction project at the time. Construction workers proudly stand atop the geodesic sphere to mark the "topping out" of Spaceship Earth.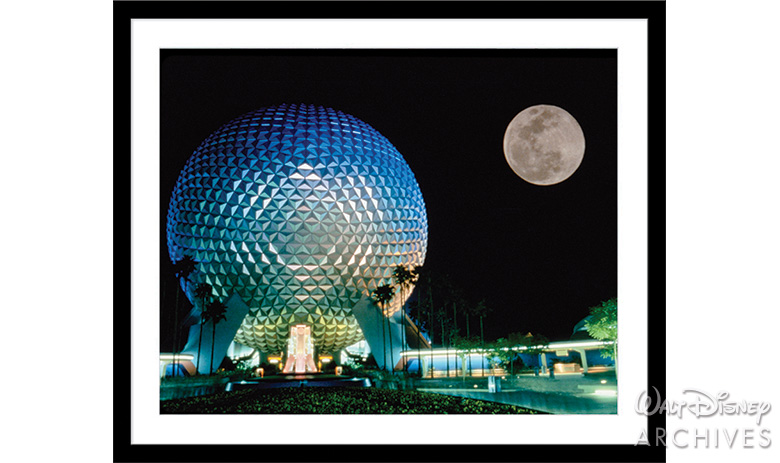 Spaceship Earth shimmers in shades of blue and green, mimicking the surface of our miraculous orb as the moon rises above in this iconic EPCOT Center photo from 1983.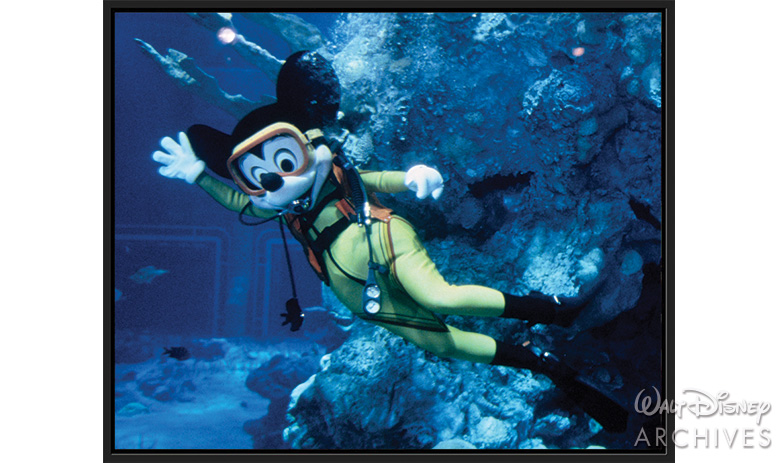 Mickey Mouse dives to the depths of The Living Seas (now The Seas with Nemo & Friends) to welcome visitors to Seabase Alpha.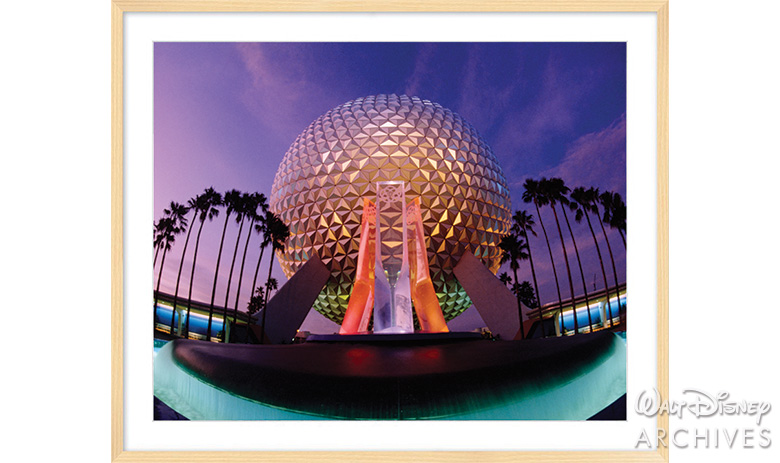 A unique architectural achievement, the 18-story geodesic sphere houses one of Future World's most stunning achievements. Originally opening with EPCOT Center on October 1, 1982, Spaceship Earth invites guests to board a time machine and travel through time to discover the evolution of man's ability to communicate.