By Courtney Potter
Brand-New Trailer for 20th Century Studios' West Side Story Debuts
As unabashed musical theater fans, we've been looking forward to the new, sure-to-be-incredible, Steven Spielberg-helmed West Side Story—and now, thanks to a first-look trailer that debuted during last week's Oscars®, we've gotten a tantalizing taste of what to expect…
Directed by Oscar winner Spielberg, from a screenplay by Pulitzer Prize and Tony Award® winner Tony Kushner, West Side Story tells the classic tale of fierce rivalries and young love in 1957 New York City. This reimagining of the beloved musical stars Ansel Elgort (Tony), Rachel Zegler (María), Ariana DeBose (Anita), David Alvarez (Bernardo), Mike Faist (Riff), Josh Andrés Rivera (Chino), Ana Isabelle (Rosalía), Corey Stoll (Lieutenant Schrank), Brian d'Arcy James (Officer Krupke), and Rita Moreno (as Valentina, who owns the corner store in which Tony works). Moreno—one of only three artists to be honored with Academy, Emmy®, Grammy®, Tony, and Peabody Awards—also serves as one of the film's executive producers.
Bringing together the best of both Broadway and Hollywood, the film's creative team includes Kushner, who also serves as an executive producer; Tony winner Justin Peck, who choreographed the musical numbers in the film; renowned Los Angeles Philharmonic conductor and Grammy winner Gustavo Dudamel, who helmed the recording of the iconic score; Oscar-nominated composer and conductor David Newman (Anastasia), who arranged the score; Tony-winning composer Jeanine Tesori (Fun Home, Thoroughly Modern Millie), who supervised the cast on vocals; and Grammy-nominated music supervisor Matt Sullivan (Beauty and the Beast, Chicago), who served as executive music producer for the film. West Side Story has been adapted for the screen from the original 1957 Broadway show, with book by Arthur Laurents; music by Leonard Bernstein; lyrics by Stephen Sondheim; and concept, direction, and choreography by Jerome Robbins.
West Side Story is set to mambo into in U.S. theaters beginning December 10!
New UK Beauty and the Beast Tour Cast Announced
Fans of delightful musical theater; those of you joining us from "across the pond"; and anyone in between—here's some great news from our pals at Disney on Broadway: Disney's Olivier Award-winning stage musical Beauty and the Beast just announced the cast to star in the re-imagined and re-designed new production!
Courtney Stapleton (Dear Evan Hansen, Six) and Emmanuel Kojo (Oklahoma!, Girl from the North Country) will play the iconic lead roles, Belle and her Beast, as spectacular new designs and state-of-the-art technology fuse with the classic story, bringing the beloved tale to new life. Rounding out the main cast are Gavin Lee (known by Broadway fans for his turns as Bert in Mary Poppins and Squidward in SpongeBob SquarePants, the Broadway Musical) as Lumiere; Tom Senior (The Pirates of Penzance) as Gaston; Sam Bailey (2013's The X-Factor winner) as Mrs. Potts; Nigel Richards (The Phantom of the Opera) as Cogsworth; Martin Ball (Les Misérables) as Maurice; Samantha Bingley (The Secret Garden) as the Wardrobe; Emma Caffrey (Curtains) as Babette; and Louis Stockil (Miss Saigon) will play Le Fou.
Spectacularly reimagined in amazing new designs—using the latest theatrical innovations—this timeless romantic tale will be brought to life on stage like never before, with all the charm and elegance audiences expect from Belle and her Beast. Among the many new features of this 2021 production is an incredible tap dance within the legendary production number Be Our Guest, created expressly for Lee—recognized as one of the great tappers on either side of the Atlantic. (He even tapped for us at D23 Expo 2019!)
Olivier Award nominee Matt West will direct and choreograph this new production, leading a team that includes composer Alan Menken, lyricist Tim Rice, bookwriter Linda Woolverton, scenic designer Stan Meyer, costume designer Ann Hould-Ward and lighting designer Natasha Katz. The team collectively received five Tony® nominations and a win for Hould-Ward's costume design, when Disney first debuted Beauty and the Beast on Broadway 26 years ago.
Beauty and the Beast will open a UK & Ireland Tour at The Bristol Hippodrome on Wednesday, August 25, with further dates confirmed in Liverpool, Edinburgh, Cardiff, and Dublin—and more on the way. For more info, visit beautyandthebeastmusical.co.uk.
Disney Channel's Sydney to the Max Celebrate Black Hair in New Episode
Looking for something great to watch tonight? Your search is over: Disney Channel's popular daughter/father comedy Sydney to the Max, starring actress and musician Ruth Righi as outgoing middle schooler Sydney Reynolds, explores the beauty and complexities of Black hair in a new episode premiering this evening, Friday, April 30, at 8:25 p.m. EDT/PDT, on Disney Channel and DisneyNOW. To chat about the nuances that went in to bringing this episode to life, Disney Channel enlisted High School Musical: The Musical: The Series star Dara Reneé to interview Righi, writer Kourtney Richard, and director Morenike Joela, in an open conversation about the new episode and Black hair; check out the clip, above.
In the episode, entitled "The Hair Switch Project" and geared for kids ages 6 to 11, Sydney begins to question her straight hairstyle after her classmate Jada suggests that she try wearing her hair natural sometimes. This sends Sydney on a hair journey tied to her cultural identity and memories of her late mom, Alisha. Her dad, Max, tries to help, but Sydney is still at a loss and calls on her grandmother Maya. Back in the '90s, young Alisha is faced with a different hair dilemma when school picture day rolls around, and her mom has booked a salon appointment for her to get a relaxer. Alisha doesn't know what to do because she loves her naturally coifed hair and feels like she loses a piece of herself every time she gets it straightened.
The series also stars Ian Reed Kesler as Max, Caroline Rhea as Judy Reynolds (in both decades), Ava Kolker as Sydney's best friend Olive, Jackson Dollinger as young Max, and Christian J. Simon as young Max's best friend, Leo.
5 Fantastic Things to Watch This Weekend
Can you even believe that we're just a few days away from May? Time flies when you're having fun, thanks especially to fabulous content to watch from around the worlds of Disney. This upcoming weekend features the debut of Pixar Animation Studios' short 22 vs. Earth on Disney+; the premiere episode of the third and final season of FX's Pose; a sure-to-be-rollicking live "Disney Night" on ABC's American Idol; and a whole lot more.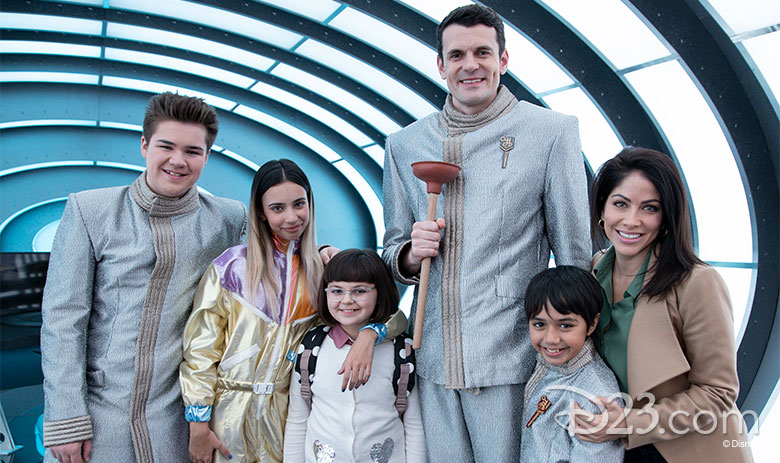 Gabby Duran & the Unsittables Returning for Second Season
Here's some more big news from our pals over at Disney Channel: Their totally out-of-this-world live-action comedy series Gabby Duran & the Unsittables is set to return for a second season on Friday, June 4, at 8:50 p.m. EDT/PDT, on Disney Channel and DisneyNOW. The series stars multitalented actress and musician Kylie Cantrall as Gabby Duran, a teenaged girl who inadvertently lands a job babysitting an unruly group of VIP extraterrestrial children disguised as everyday kids. Hijinks, as you might imagine, ensue.
This season, Gabby—resourceful and courageous as ever—faces even bigger challenges as she continues to protect her alien charges while also navigating the everyday emotional rollercoaster of middle school. Picking up immediately after last season's cliffhanger, Gabby's mom, Dina (Valery Ortiz), is on the verge of learning Gabby's secret—which the intrepid teen will have to stop in order to avoid catastrophic outcomes. Other adventures this season include a robot replica Gabby-bot running amok; an alien friend who turns into a "Predator" when she becomes emotional; and a quest to recover Principal Swift's (Nathan Lovejoy) home after it's shrunken down to the size of a dollhouse by an extraterrestrial prankster.
Mark your calendars!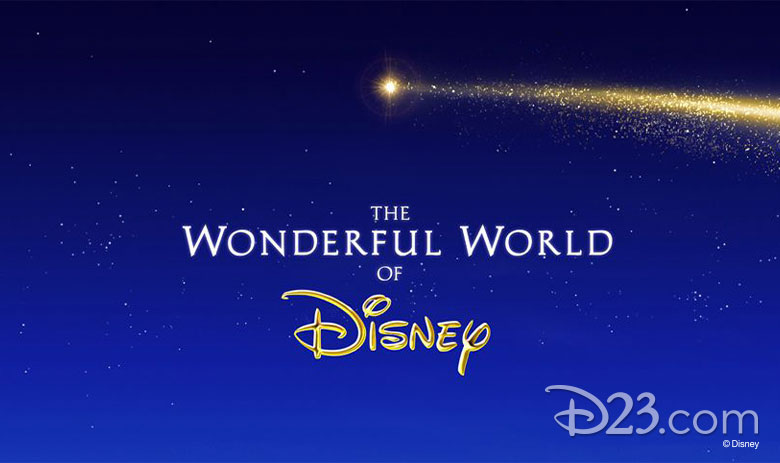 The Wonderful World of Disney Returns to ABC This Monday!
Gather the family 'round the ol' Victrola—err, we mean, around your TV or streaming device of choice—and prepare for another heartwarming go 'round of ABC's long-running The Wonderful World of Disney.
Throughout the month of May, beginning this Monday, May 3, ABC will air iconic titles currently available to stream on Disney+, starting with the broadcast debuts of both Disney and Pixar's Incredibles 2 (May 3) and Finding Dory (May 10); followed by Monsters, Inc. (May 17); and then Walt Disney Animation Studios' Tangled (May 24) and The Princess and the Frog (May 31) rounding out the month.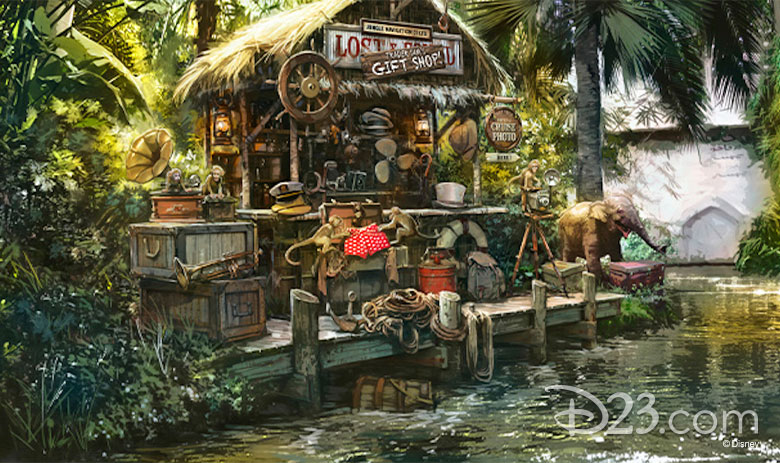 New Rendering of "Trader Sam's Gift Shop" at Jungle Cruise
This is a fun update from our friends at the Disney Parks Blog: Trader Sam will soon chart a new adventure along the Jungle Cruise river at both Disneyland and Magic Kingdom Parks!
The proprietor of the Jungle Navigation Company Ltd., Alberta Falls, has entrusted her longtime friend Trader Sam to manage the new Lost & Found location. True to his name, Trader Sam never misses an opportunity to make some extra cash. After all, the very best attractions all end with a gift shop, right? Take a gander at the rendering of their newest venture together, above. Looks like all manner of hilarious animal shenanigans are afoot…
This new Trader Sam scene is one of several that are interconnected and build on Jungle Cruise's hilarious original story—and never fear: As previously announced, the attraction's world-famous skippers will continue to crack up guests young and young-at-heart with their side-splitting observations. Once everything's complete, guests will discover more about the events that led up to this final scene.
Stay tuned for more info on Jungle Cruise's enhancements in the coming months.
New Black Widow Featurette Delves Into Natasha's Past…
Marvel Studios recently celebrated National Superhero Day by premiering a brand-new featurette for their upcoming Black Widow. Looking back at the illustrious career of Natasha Romanoff, Scarlett Johansson—who reprises her role as Natasha/Black Widow in the film—assures fans that "it's time for her story"… and we couldn't agree more!
In the film, Natasha confronts the darker parts of her ledger when a dangerous conspiracy with ties to her past arises. Pursued by a force that will stop at nothing to bring her down, Natasha must deal with her history as a spy and the broken relationships left in her wake long before she became an Avenger. Joining Johansson for all that action-packed fun are Florence Pugh as Yelena; David Harbour as Alexei/The Red Guardian; and Rachel Weisz as Melina.
Black Widow—the first film in Phase Four of the Marvel Cinematic Universe (MCU)—is directed by Cate Shortland and produced by Kevin Feige. The spy thriller will launch simultaneously in theaters and on Disney+ (with Premier Access in most Disney+ markets) on July 9. We cannot wait!
ICYMI: Disney Kicks Off Global Ultimate Princess Celebration
Just this week, Disney kicked off a very special yearlong event spotlighting the courage and kindness that Disney heroines inspire in fans all around the world—and part of that kickoff includes an amazing new song performed by Brandy (star of the beloved Wonderful World of Disney special Rodgers & Hammerstein's Cinderella) called "Starting Now." For more scoop on the Ultimate Princess Celebration, the song, and what other Disney heroine-related festivities you can expect over the next 12 months, click here.