By Zach Johnson
Mark your calendars for the debut of 22 vs. Earth, a new short film from Pixar Animation Studios streaming on Disney+ starting this Friday. That same day, a new episode of Disney Channel's Sydney to the Max will celebrate the beauty and complexities of Black hair. On Saturday, Hulu will add dozens of film titles to its library, including What's Love Got to Do with It. Then, on Sunday, the American Idol contestants will travel to Walt Disney World Resort for the live "Disney Night" episode, while FX will air the first episode from the third and final season of Pose.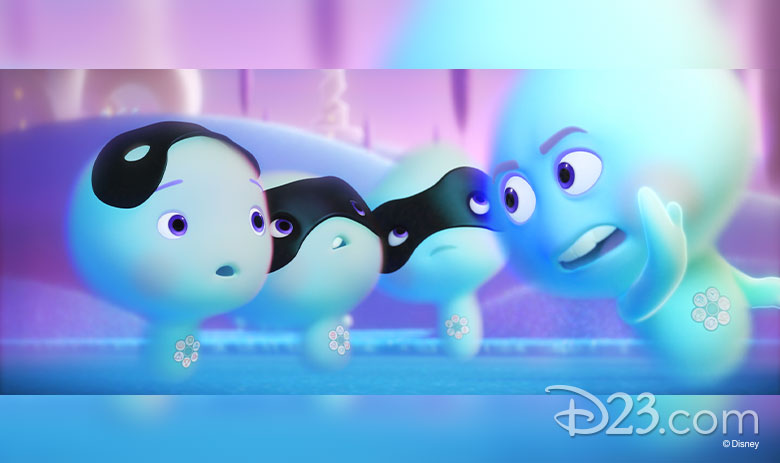 22 vs. Earth—Friday, April 30, on Disney+
Set before the events of Disney and Pixar's Soul, 22 (voice of Tina Fey) defies the rules of The Great Before by refusing to go to Earth and enlisting a gang of five other new souls—whom she nicknames Macaroni (voice of Karee Ducharme), Zimmy (voice of Aiyanna Miorin), Peanut (voice of Adela Drabek), D-pac (voice of Samantha Ho), and Moonbeam (voice of Micah Chen)—in her attempt at rebellion. But, as the other new souls' activities yield unexpected results, 22 may discover a surprising revelation about the meaning of life.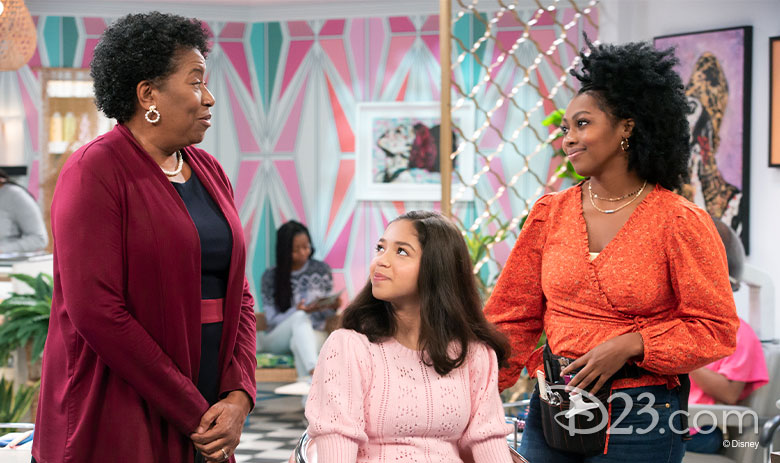 Sydney to the Max—Friday, April 30, at 8:25 p.m. ET on Disney Channel
In "The Hair Switch Project," Sydney (Ruth Righi) begins to question her straight hairstyle after her classmate Jada (Princess K. Mapp) suggests she try wearing her hair natural sometimes. This sends Sydney on a hair journey tied to her cultural identity and memories of her late mother, Alisha (Krystal Joy Brown). Although her dad, Max (Ian Reed Kesler), tries to help, Sydney looks to her grandmother Maya (Carlease Burke) for some guidance. Meanwhile, back in the '90s, young Alisha (Cassidey Fralin) is faced with a different hair dilemma when school picture day rolls around and her mom books a salon appointment for her to get a relaxer. Alisha doesn't know what to do since she loves the texture of her natural hair and feels like she loses a piece of herself whenever she gets it straightened.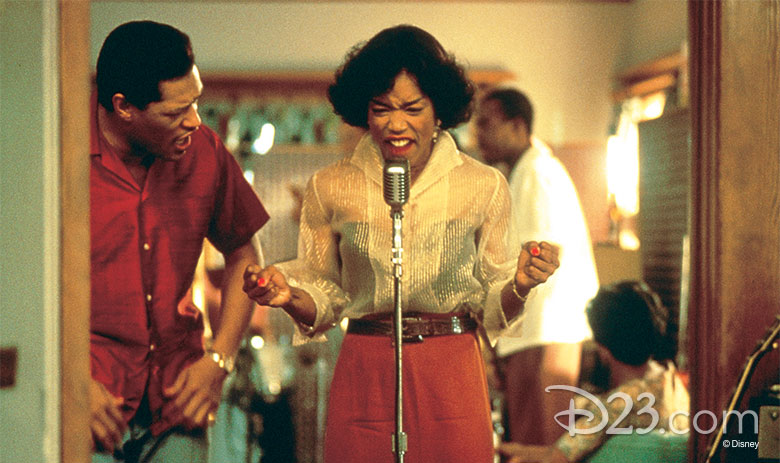 What's Love Got to Do with It—Saturday, May 1, on Hulu
This 1993 biopic is the story of legendary soul singer Tina Turner (Angela Bassett) and her rise to stardom. Born Anna Mae Bullock, she discovers her love of singing in a Tennessee church choir. After she moves to St. Louis to pursue a career, Anna Mae meets the charismatic Ike Turner (Laurence Fishburne), who renames her Tina Turner and offers to help her succeed. As a musical team, they take the music industry by storm. But as Ike's temper worsens, Tina must make the tough decision to leave him and forge her own path.
American Idol—Sunday, May 2, at 8 p.m. ET/5 p.m. PT on ABC
It's finally "Disney Night!" The results of the Comeback show will be announced at the top of the show. Then, the top nine contestants will travel to Walt Disney World to find some inspiration from The Most Magical Place on Earth… and to get some one-on-one advice from celebrity mentor John Stamos! The season's top 10 contestants, including the Comeback winner, will perform a beloved Disney song in the hopes of securing America's real-time vote. The set list includes "A Dream Is a Wish Your Heart Makes" from Cinderella, "Remember Me" from Coco, "Real Gone" from Cars, "When She Loved Me" from Toy Story 2, "Go the Distance" from Hercules, "Baby Mine" from Dumbo, "When You Wish Upon a Star" from Pinocchio, "Into the Unknown" from Frozen 2, "You'll Be in My Heart" from Tarzan, and "Circle of Life" from The Lion King. Sofia Carson will sing her latest smash, while Jon Batiste will perform "It's All Right" from the Academy Award®-winning Disney and Pixar film Soul. The top seven finalists will be revealed at the end of the episode—meaning it's extra important to cast your votes live throughout the episode!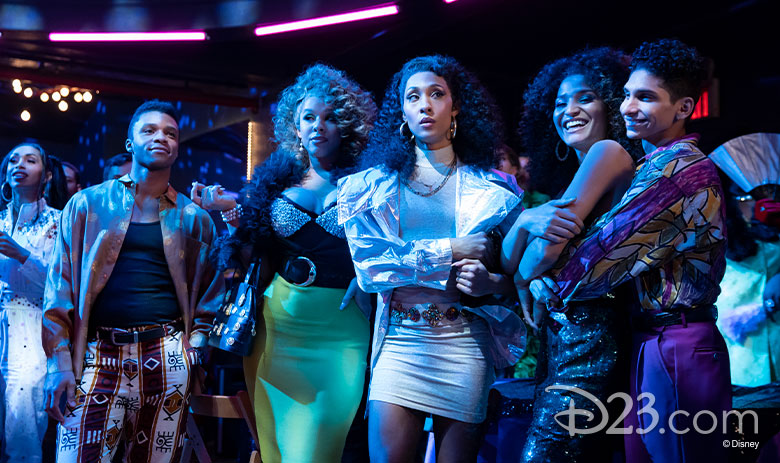 Pose—Sunday, May 2, at 10 p.m. ET on FX
In the final season of Pose, it's now 1994 and ballroom feels like a distant memory for Blanca (Mj Rodriguez), who struggles to balance being a mother with being a present partner to her new love, in addition to her new role as a nurse's aide. Meanwhile, as AIDS becomes the leading cause of death for Americans ages 25 to 44, Pray Tell (Emmy® Award winner Billy Porter) faces unexpected health burdens. Elsewhere, the emergence of a vicious new upstart house forces the House of Evangelista members to reclaim their legacy.