By Beth Deitchman
The talented folks at Disney Television Animation have led us on so many incredible adventures in worlds ranging from Duckburg to Gravity Falls to the Tri-State Area, but we've never before seen a world like Amphibia. The brand-new series Amphibia, debuting Monday, June 17 (10–10:30 a.m. ET/PT), on Disney Channel and DisneyNOW, is described as a "frog out of water" story, which follows a truly fearless teen who is transported to strange and mysterious marshland inhabited by frog people, where she finds exciting new adventures and makes new friends.
The series is created by Matt Braly, a Sacramento native and CalArts graduate who launched his career with an internship at Pixar, where he says he learned tips and tricks from some of the studio's best artists. "These were big players, and for them to take the time and spend it with these starry-eyed students was something really incredible," he says.
Amphibia is Braly's first series as creator/executive producer, but he's a Disney Television Animation veteran whose credits include the hugely fan-favorite Gravity Falls and Big City Greens. We jumped at the chance to talk to Braly about the new show, and find out why Disney fans will want to hop to it and add Amphibia to their must-watch list.
1. The series was inspired by some of Braly's happiest childhood memories.
As a child, Braly would accompany his mother, who is Thai, for summer trips to visit her family in Thailand. "That part of the world is really different from here. The food, the humidity, everybody speaking a completely different language, even the pace of life is quite different," he shares. Braly always felt like that frog out of water at the beginning of each trip, but, he says, "It was a little bit like magic. By the end of the two months or so, I didn't want to leave. It was that emotional component that I was looking to bottle up for the show." Anne, Braly adds, is inspired by his maternal grandmother, who he describes as an "amazing, independent, and strong woman," not to mention one of the first women in Thailand to receive a PhD in chemistry.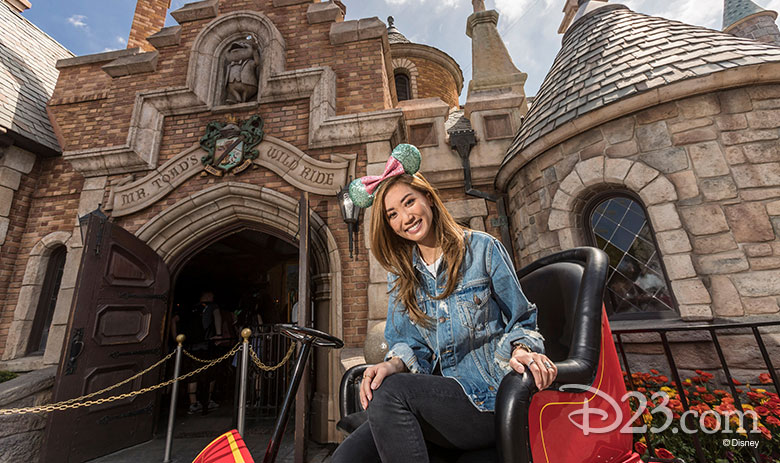 2. Amphibia marks Brenda Song's return to Disney Channel.
Song, best known to Disney fans as London Tipton from The Suite Life of Zack & Cody, is lending her voice to Anne, the series protagonist. The frog world of Amphibia couldn't be more different from the Tipton Hotel, but Braly says Song—who is also half Thai—also couldn't be more perfect for the role. "There is something so confident and warm about her voice. She has this really confident front, but underneath it all is this very vulnerable, relatable person. And Brenda is exactly the same way. She just embodied the character," Braly shares. You can take a walk down the Disney Channel memory lane with the actress and hear what she loves about Anne in the video below.
3. We're all frog people, when you think about it.
According to Braly, Amphibia is really about change, as Anne has to find her best self while making a life for herself in an unfamiliar environment. "I thought that frogs would be perfect for that because they go through a big life change," he explains. "They start out as tadpoles, they get really awkward legs and are called 'froglets,' and then turn into fully formed frogs. It felt so right to have a show about change centered around frogs—and they're cute."
4. The story is only in the tadpole stage.
Even before next week's debut of Amphibia came the news that a second season of the series has already been ordered. Season one will build to an incredible climax, Braly promises, though he's quick to emphasize that fans needn't watch every episode of the lightly serialized show in order to follow along. "You can drop in at any time and enjoy an episode, but if you stick around and watch all of them, you will have a much different kind of rewarding experience," he says, enticingly. "Because of this pre-season-one greenlight, we are able to continue to tell this great story that we have planned."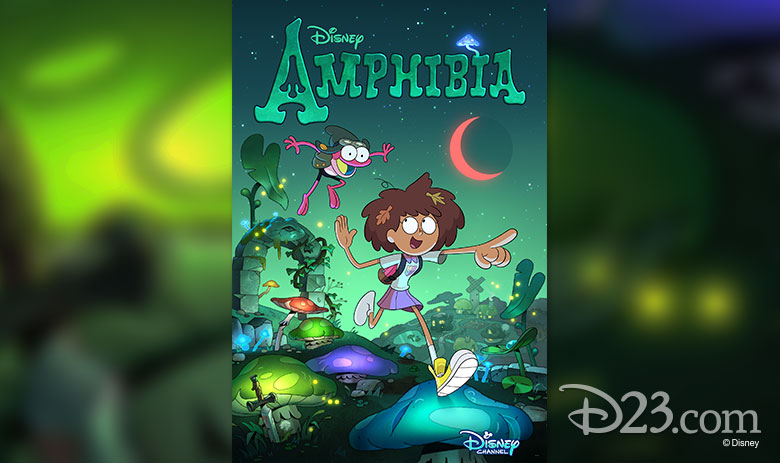 5. There's no mystery to why Disney fans should tune in to Amphibia.
Braly has been inspired by Disney artists, movies, and TV series from his time as a high school student, listening to a Pixar animator deliver a career day presentation about drawing for a living, to his early days as a Pixar intern, to his stint on Gravity Falls, where he says he learned so much from creator/executive producer Alex Hirsch about character, entertainment, and storytelling. Braly is thrilled to continue the legacy of animation at Disney, and emphasizes, "Amphibia has a balance of action, heart, and comedy that everyone is looking for when they go to see a Disney movie or watch a Disney show."