By Zach Johnson
Familiar and friendly faces abound in the new documentary Sesame Street: 50 Years of Sunny Days, airing Monday on ABC. That same night, Keegan-Michael Key will embark on the journey of a lifetime in a new episode of National Geographic's Running Wild with Bear Grylls. Then, on Wednesday, the first three episodes from season four of the critically acclaimed series The Handmaid's Tale will debut on Hulu. On Friday, Disney+ will add the third season of Disney XD's DuckTales, plus a new installment of Marvel Studios: Assembled.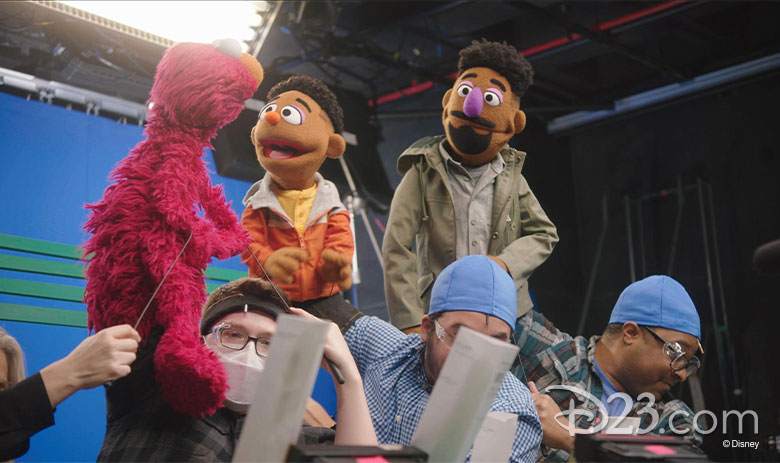 Sesame Street: 50 Years of Sunny Days —Monday, April 26, at 8 p.m. ET on ABC
The two-hour documentary, produced by TIME Studios, will celebrate the decades-long impact of Sesame Street and Sesame Workshop, the nonprofit behind the iconic program. Featuring appearances by W. Kamau Bell, First Lady of the United States Dr. Jill Biden, Gloria Estefan, Dr. Anthony Fauci, Disney Legend Whoopi Goldberg, Dr. Sanjay Gupta, Christopher Jackson, Angelina Jolie, John Legend, Lucy Liu, Olivia Munn, John Oliver, Rosie Perez, Questlove, Chrissy Teigen, and Usher, the documentary will feature Stevie Wonder performing a re-imagined version of the classic song "Sunny Days." Sesame Street: 50 Years of Sunny Days will also include never-before-seen footage of an episode produced in 1992 focusing on the topic of divorce. In addition, the documentary will chronicle the creation and introduction of a Black family of Sesame Street Muppets, Wes and Elijah Walker, who are the heart of Coming Together, Sesame Workshop's racial justice initiative.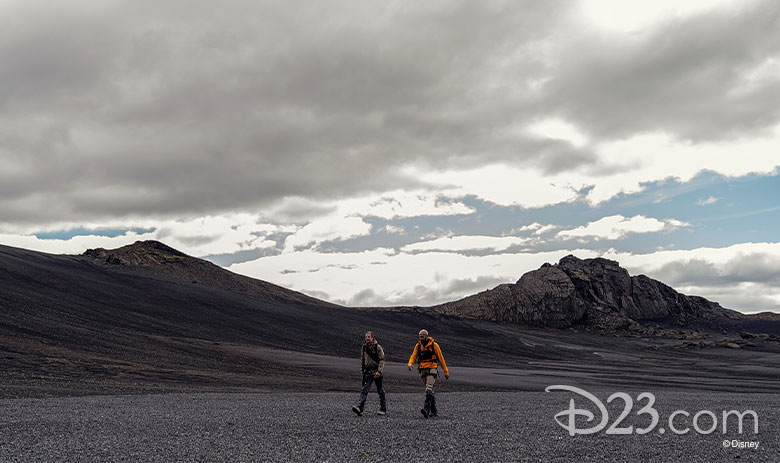 Running Wild with Bear Grylls—Monday, April 26, at 9 p.m. ET on National Geographic
As if right out of a science fiction movie, Bear Grylls swoops in on a jetpack to pick up funnyman Keegan-Michael Key, kicking off their adrenaline-pumping adventure in the lava fields of Iceland. The actor—known to Disney fans for hosting the National Geographic series Brain Games and for starring in the films The Lion King, Tomorrowland, and Toy Story 4—must put all jokes aside to face some of his greatest fears and conquer the lunar landscape. From a perilous rappel off a sheer 200-foot cliff to an endurance-testing jumar climb, Key is pushed beyond mental and physical limits in a truly life-changing experience.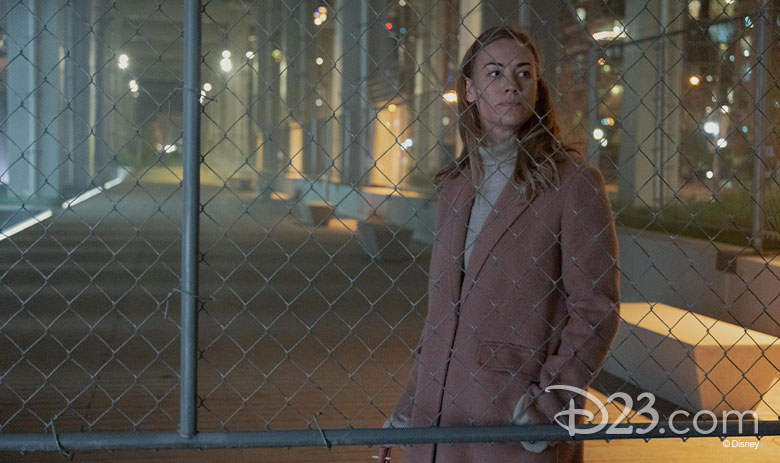 The Handmaid's Tale—Wednesday, April 28, on Hulu
The Emmy®- and Golden Globe®-winning drama series returns for its highly anticipated fourth season, which finds June (Elisabeth Moss) striking back against Gilead as a fierce rebel leader. In the season premiere, June and the fugitive Handmaids find refuge at a farm, where June is nursed back to health. Meanwhile, in Gilead, an imprisoned Lawrence (Bradley Whitford) tries to avoid a death sentence as Aunt Lydia (Ann Dowd) reels from the loss of 86 children on Angels' Flight. Meanwhile, the Waterfords (Joseph Fiennes and Yvonne Strahovski), who are in custody in Toronto, learn of June's feat. Throughout the season, the risks June takes bring unexpected and dangerous new challenges. Her quest for justice and revenge threatens to consume her and destroy her most cherished relationships.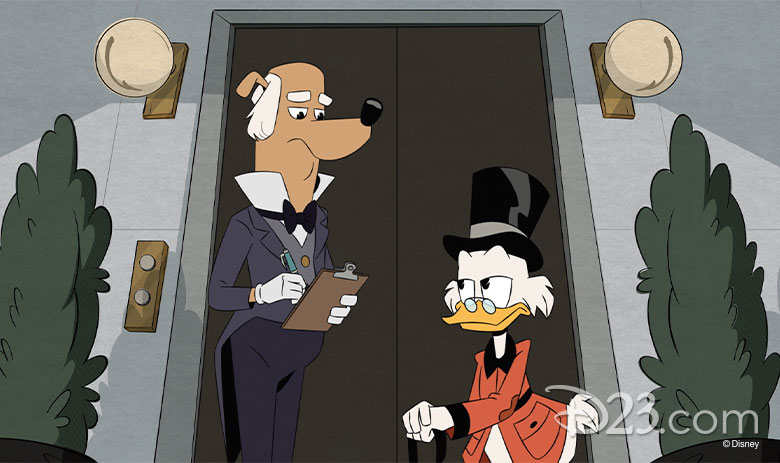 DuckTales (Season 3)—Friday, April 30, on Disney+
Less than two months after the series finale aired on Disney XD, all episodes of the animated series will be available to stream on Disney+. The final season of the animated comedy-adventure series continues to chronicle the high-flying adventures of Duckburg's most famous trillionaire, Scrooge McDuck (voice of David Tennant), and his mischief-making triplet grandnephews Huey Duck (voice of Danny Pudi), Dewey Duck (voice of Ben Schwartz), and Louie Duck (voice of Bobby Moynihan). Joining their fun escapades are Donald Duck (voice of Tony Anselmo), Scrooge's moody nephew; Webby Vanderquack (voice of Kate Micucci), the triplets' fierce friend; and Launchpad McQuack (voice of Beck Bennett) and Mrs. Beakley (voice of Toks Olagundoye), both from the McDuck Manor staff.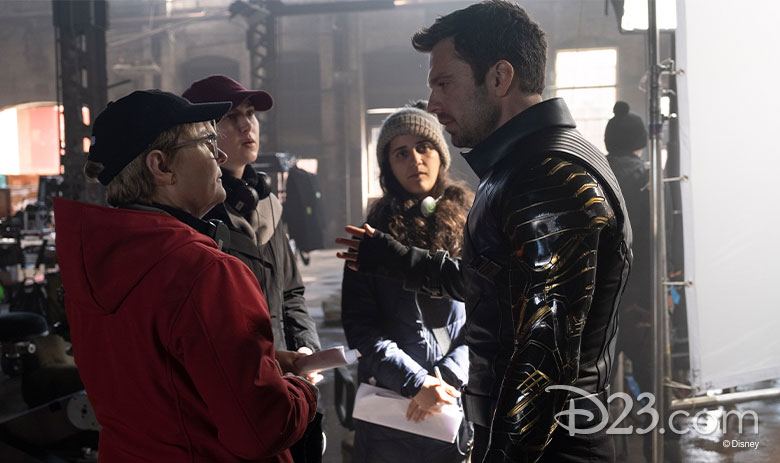 Marvel Studios: Assembled—Friday, April 30, on Disney+
Go behind the scenes of Marvel Studios' hit series The Falcon and The Winter Soldier in a brand-new episode of the comprehensive documentary series. Stars including Anthony Mackie, Sebastian Stan, Daniel Brühl, Emily VanCamp, Wyatt Russell, and Erin Kellyman, plus director Kari Skogland and head writer Malcolm Spellman, provide a fresh and immersive look at the Disney+ original.