By Jim Fanning
One of the most iconic heroes ever created swung to dynamic new life when Tarzan was released on June 18, 1999. Disney's 37th animated feature brought the famed ape-man to life as never before through the art of Disney animation. Tarzan follows the extraordinary adventures of an orphaned infant raised by a family of gorillas who matures into a young man with the instincts of a jungle animal and the physical prowess of an athletic superstar. When he encounters humans in the form of a beautiful Englishwoman, her ape-expert father and a duplicitous hunter, he must determine who is his true family. To celebrate this Oscar®-winning film's 20th anniversary, here are seven tantalizing tidbits to tell us why Tarzan will always be in our hearts.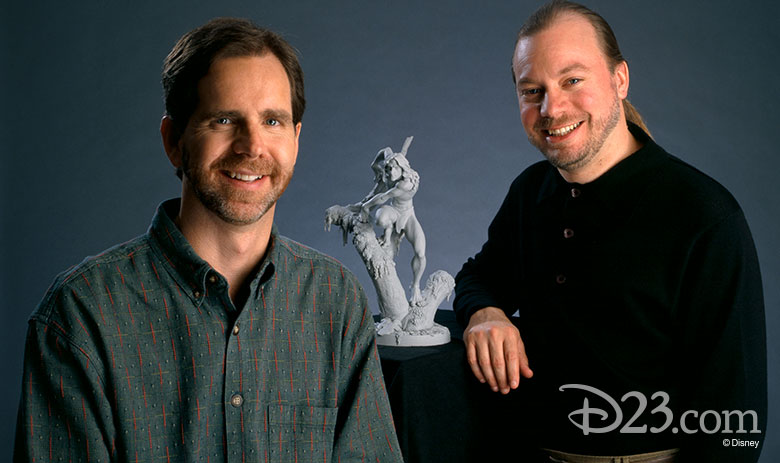 1. Tarzan's creator envisioned his story as an animated feature
With 47 previous movies, Tarzan is one of most filmed subjects in Hollywood history. By producing the first Tarzan animated feature, Disney realized a dream long held by Edgar Rice Burroughs who wrote Tarzan of the Apes in 1912. As early as 1936, the author seriously considered animation as the medium that could more faithfully bring his hero to life on the screen. "The cartoon must be good," he wrote as he envisioned an animated ape-man. "It must approximate Disney excellence." Flash forward to 1995 when Disney artist Kevin Lima was invited to direct an animated Tarzan. A lifelong fan of gorillas, Lima read Burroughs' book and immediately saw how ideally the story was suited for animation. He enlisted fellow artist Chris Buck (who would go on to co-direct Frozen, 2013, and the forthcoming Frozen 2) to direct the film with him. "When we first began looking at the book, we asked ourselves what do we want to say that's different from what other Tarzan movies have said," Lima said, explaining that he and Buck wanted to fully explore the jungle man's relationship to his adopted gorilla family.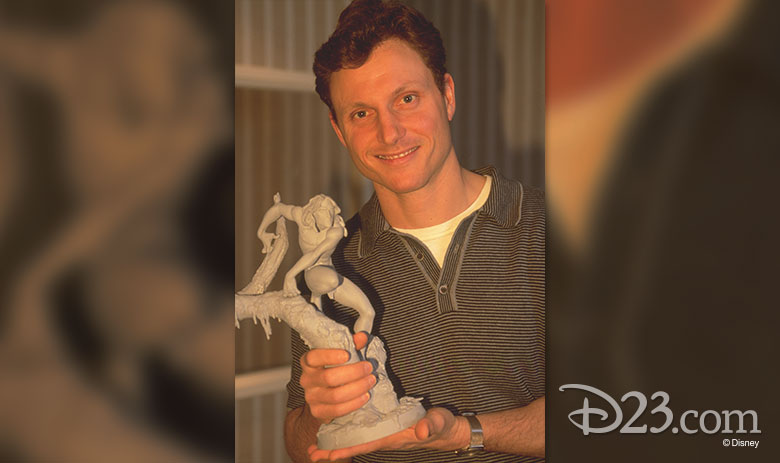 2. Tarzan is voiced by the grandson of Walt Disney's friend and colleague
Vocalizing the central role of Tarzan, actor Tony Goldwyn is by coincidence the grandson of Walt Disney's friend and fellow independent producer, legendary filmmaker Samuel Goldwyn. Well-known today to TV audiences for his presidential performance on ABC's drama series Scandal, this heir to Hollywood royalty brought both dramatic skill and a sense of humor to the jungle adventurer. Goldwyn was especially motivated by the artists' concept art. "Once I began to see the final Tarzan [designs] and understand who he was, I found it extremely helpful to have that image in my head. Increasingly, I would see how he moved. To get a visual image of the character was extremely important and inspiring." At the same time, Goldwyn's vocalization inspired the animators. "Tony's voice has real depth," noted the character's supervising animator Glen Keane. "There's a lower register quality that has almost an animal sound to it. It really works well for the character." Ironically, it was Brian Blessed, the voice of the villainous hunter Clayton, and not Goldwyn, who performed the famous Tarzan yell.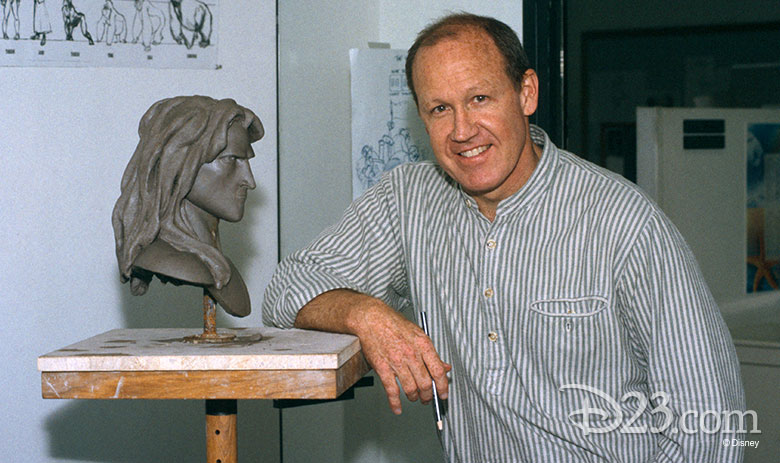 3. Glen Keane was inspired by extreme sports in animating Tarzan
As Tarzan's supervising animator, Glen Keane worked with a group of 13 character animators at Disney Animation's Paris Studio. "The Tarzan described in Burroughs' book was incredible and nothing like the one I've seen in the Hollywood films," observed Keane, then a 24-year Disney veteran responsible for creating such characters as Ariel, the Beast and Aladdin. To shape the thrill-seeking persona of Tarzan, Keane drew inspiration from his own teenaged son and his love for skateboarding and other extreme sports. "Burroughs describes a Tarzan that is like a wild man, somebody that the adrenaline had to be pumping through, and I thought, he's an extreme sports guy. What if he's a tree surfer instead of swinging on the vines?" The directors were concern that Tarzan would be portrayed as a "surfer dude," but Keane revealed his test animation and the approach was approved. In the "Son of Man" sequence, renowned skateboarder Tony Hawk inspired Tarzan's movements. "When I saw the Disney film, it was such a thrill to finally see my grandfather's characters portrayed as he truly wrote and described them in his books," said Danton Burroughs. "He described these wonderful scenes where Tarzan would just leap and fly, grabbing branches wildly like in a tornado and Glen Keane has captured that movement in his scenes."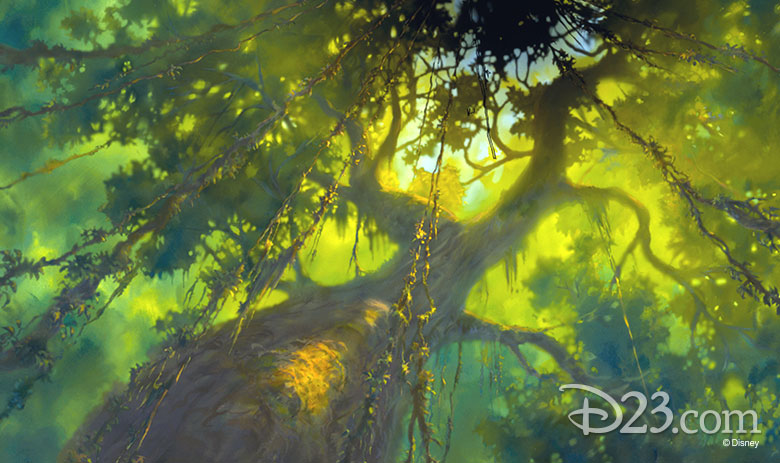 4. Disney developed a new technology to help Tarzan swing through his animated jungle
The filmmakers' desire to integrate the tree-surfing Tarzan into sweeping jungle backgrounds led to the development of a 3D painting and rendering technique known as Deep Canvas, a term coined by artist/engineer Eric Daniels. This technique allows artists to produce CGI backgrounds that look like traditional paintings, according to art director Daniel St. Pierre. Following Tarzan, Deep Canvas was utilized in such films as Atlantis: The Lost Empire (2001) and Treasure Planet (2002). In 2003, Disney received an Academy Award for developing the Deep Canvas technology.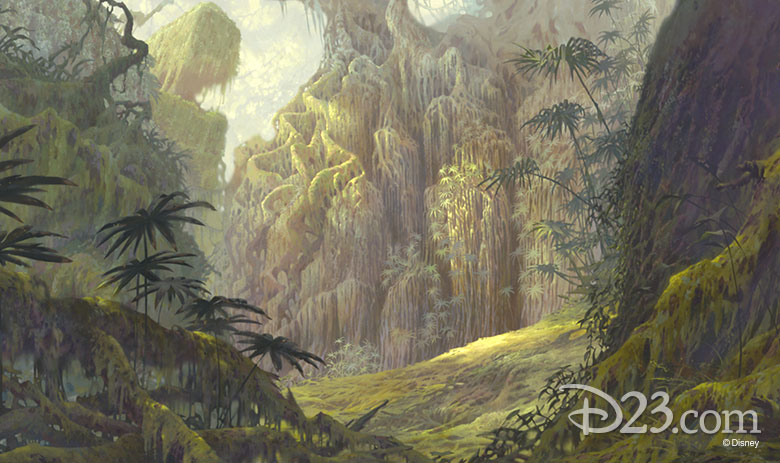 5. The Tarzan Filmmakers Went on a Very Special Safari
In March 1996, the Tarzan directors and a group of artistic supervisors embarked on an African safari. Touring the animal reserves in Kenya, visiting the mountain gorillas in Uganda, and observing Bwindi's "Impenetrable Forest" proved to be invaluable background for the filmmakers. So overwhelming and enveloping were such locales as the Bwandi Forest that the Disney artists conceived Tarzan's jungle as an all-encompassing environment, almost a character in itself. One of the trip's highlights occurred when the group visited the Sweetwater Chimp Sanctuary and park manager Vince Smith's five-year-old son, Oliver, played with a family of chimps that roamed freely on the property. "The trip to Africa was life-changing for those of us who went and a critical step in developing the film," Chris Buck recalled. "I don't think we could have made this movie if we hadn't gone. It gave us a tremendous appreciation for the beauty of the jungle and a sense of the special family relationships that exist among the gorillas."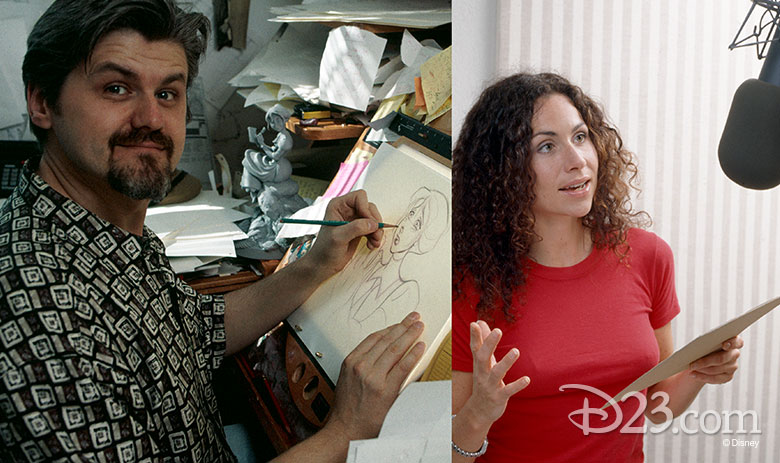 6. Minnie Driver "drove" the character development of Jane
In defining Jane Porter, the Victorian lady who impresses Tarzan with her creativity and enthusiasm, the Disney artists were inspired by real-life jungle conservationists Jane Goodall and Dian Fossey, who both lived with and studied gorillas and chimpanzees. But it was the vocal performance of Minnie Driver, the English actor who is perhaps best known today for the ABC comedy Speechless, that truly inspired supervising animator Ken Duncan. "She would have a lot of exaggerated mouth shapes and her eyes would light up," says Duncan. "She was really expressive and we took that and put it into the design." The scene where Jane describes meeting Tarzan to her father was improvised by Driver, resulting in Duncan animating one of the longest animated scenes ever. The scene took seven weeks to animate and 73 feet of film.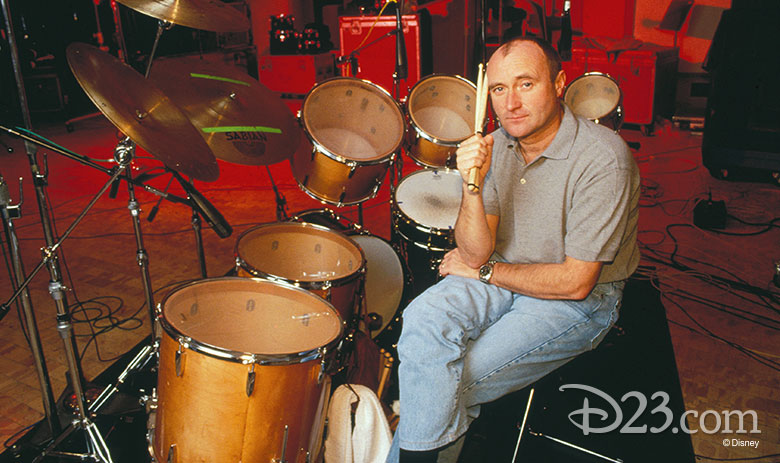 7. Phil Collins had to be convinced he was the music man to drum up the songs for Tarzan
For the film's score, Lima and Buck decided to emphasize percussion as a way to distinguish their jungle-set film from the choral sound of The Lion King (1994). Feeling that the percussion-driven music of Phil Collins was a perfect fit, Lima, Buck and Disney executive music producer Chris Montan flew to Switzerland to persuade the reluctant Collins to sign on. The singer/songwriter/drummer was apprehensive about writing story-telling songs needed for a Disney musical. However, once the filmmakers assured him they wanted the "Collins touch," he agreed to try. Finding Burroughs' book a revelatory inspiration, Collins begin writing almost immediately and soon, he had composed "loads and loads of music" including three songs heard in the final film ("Son of Man," "Trashin' the Camp" and "Strangers Like Me"). "You'll Be in My Heart" was written during Christmas dinner at a neighbor's house, where the composer scribbled the chords and melody on a piece of wrapping paper. "You'll Be in My Heart" won the Academy Award for Best Song, while the Tarzan Original Soundtrack Recording was awarded a Grammy as Best Soundtrack Album.