By Courtney Potter
Meet Joe from Legal in New Muppets Now Trailer
If you've read News Briefs for any length of time, you know we're big, big fans of the Muppets 'round these parts… so naturally, we're on pins and needles whilst anxiously awaiting the big premiere of Muppets Now on Disney+! And just this week, we got another sneak peek at the kind of hilarious shenanigans we can expect, via the new trailer above!
In preparation for the world premiere of the Muppets' first-ever streaming show, Kermit the Frog conducted a video chat—with a host of Muppet faves—a few months ago to break the news that Disney+ ordered six all-new, half-hour "muppisodes." With a roster of amazing guest stars and pure unscripted mayhem, Muppets Now will break new ground for the gang in their Disney+ debut. And don't worry about Joe from Legal… he's approved this message.
Fellow Muppet fans should take note: Disney+ is the streaming home for the Muppets collection, where Muppets Now will join an assortment of fan-favorite Muppet movies, series, and shorts.
Look for the premiere of Muppets Now on Friday, July 31—with new "muppisodes" released every Friday—only on Disney!
5 Fantastic Things to Watch This Weekend
There's a bottomless well of thrilling things to watch this weekend from around the worlds of Disney—including the season finale of Gordon Ramsay: Uncharted on National Geographic and a new episode of Elena of Avalor on Disney Channel. But as fans of multi-hyphenate Lin-Manuel Miranda, we're especially excited for the highly anticipated arrival of Hulu's Freestyle Love Supreme documentary. See what else you can expect this weekend by clicking here.
Original Documentary Howard to Premiere on Disney+ This August
We've been looking forward to seeing this particular documentary for a while now… so when news came out this week that it's coming to our TV screens in just a few weeks' time, we were thrilled!
Disney+ just announced that the original documentary film Howard will premiere exclusively on the streaming service this August. The film—which premiered at the 2018 Tribeca Film Festival—follows the life of Disney Legend and Academy Award®-winning lyricist Howard Ashman.
Directed by Don Hahn, Howard is the untold story of Ashman, the brilliant lyricist behind Disney classics such as Aladdin, Beauty and the Beast (which Hahn produced), and The Little Mermaid—as well as the creator of musicals including Little Shop of Horrors. Featuring never-before-seen archival footage, personal films and photographs, and interviews with friends and family, the film is an intimate look at Ashman's life, his creative drive, and the process behind the music. Spanning his childhood in Baltimore to his formative years in New York, and his untimely death from AIDS, Howard goes in-depth to explore Ashman's journey to become the lyricist behind some of the most beloved and well-known classic family films in the world.
Howard features interviews with Ashman's longtime musical collaborator, fellow Disney Legend Alan Menken (who also scored the film); Ashman's partner Bill Lauch; Disney Legends Jodi Benson (The Little Mermaid) and Paige O'Hara (Beauty and the Beast); his sister Sarah Gillespie; and many more. See it exclusively on Disney+ beginning Friday, August 7.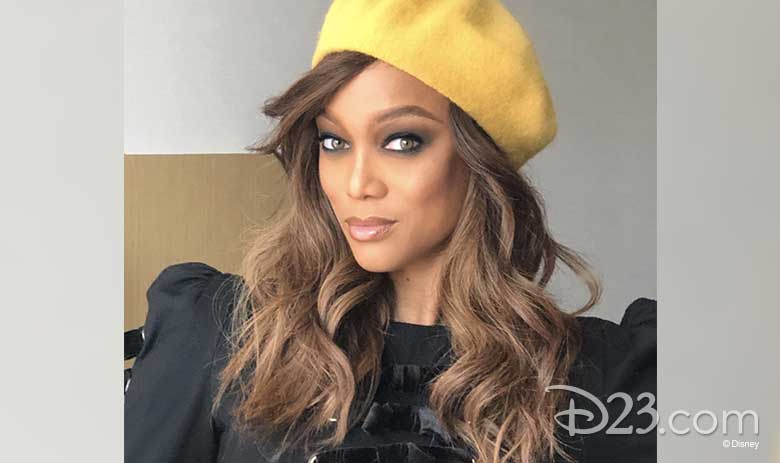 Tyra Banks Joins Dancing with the Stars as New Host and Executive Producer
The ballroom at ABC's Dancing with the Stars is getting a bit of a makeover in the form of a new host and executive producer… Just this week, ABC and BBC Studios announced that supermodel and businesswoman Tyra Banks will take over from Tom Bergeron and Erin Andrews on the dance floor sidelines, and she'll join the show's executive producer and showrunner Andrew Llinares to help steer the series behind-the-scenes.
"I've been a fan of DWTS since its beginning," Banks recently said. "The fun mixed with raw emotion, seeing celebrities push past their comfort zones, the sizzling dance performances… it's always transported me to my days of turning it up 10 notches on the catwalk."
Keep your eyes peeled for more information on Dancing with the Stars and its 29th incredible season in the coming months.
Star Wars: The Bad Batch—Coming in 2021 to Disney+
Hot on the heels of the incredible series finale of The Clone Wars, Lucasfilm just announced a brand-new animated Star Wars series coming to Disney+ next year. Read up on what you can expect from Star Wars: The Bad Batch—about a group of experimental clones first introduced in The Clone Wars—right here at D23.com.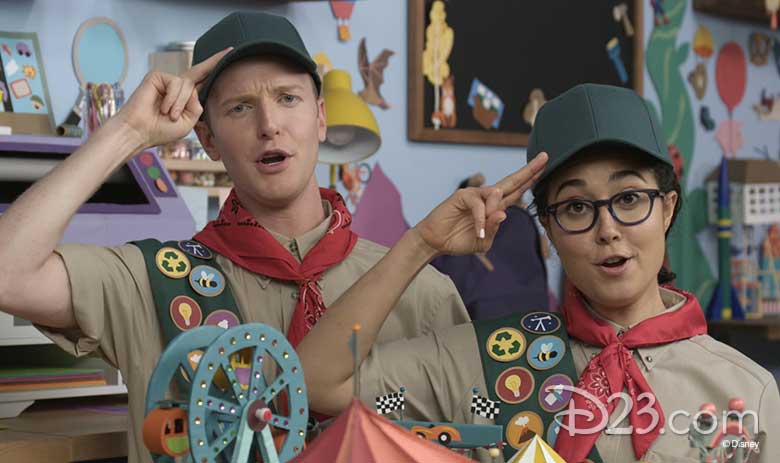 Weird But True! Returns to Disney+ on August 14
In further Disney+ news—and something amazing for the young and young-at-heart in your household to watch together—National Geographic has announced that a brand-new season of Weird But True! will premiere Friday, August 14. And get ready, cuz things are gonna get even weirder…
Children's entertainers and educators Charlie Engelman and Carly Ciarrocchi host the third season of the Emmy® Award-winning series—and this time, they're embarking on even more imaginative and strange adventures to reveal surprising and interesting facts about the world. Set both in a studio and in the field, the 13-episode series involves a mix of arts and crafts, unbelievable facts, and real-life exploration. Whether hunting for dinosaur fossils, hiking volcanoes, or flying planes, Charlie and Carly inspire kids to get excited about the world around them.
The weekly series will also feature guest appearances from Nat Geo Photographers and Explorers—including Anand Varma, who teaches the correct way to take the perfect photo, and professor (and founder of SciStarter) Darlene Cavalier, who describes how she is exploring new ways to connect people with science. Plus, famed astrophysicist Michio Kaku will appear as a special guest star—playing a fictional character named Buster Infinity, from the Global Space Administration Interplanetary Expedition.
The first two seasons of Weird But True! are available now on Disney+. Let's get weird, y'all!