By the D23 Team
"As a kid, I was obsessed with movies. Throughout my career, my goal has been to give joy to others the way films have brought joy and inspiration to me," says director Reginald Hudlin. His most recent film, Safety, began streaming exclusively in December on Disney+, where the moving, uplifting drama is part of the "Celebrate Black Stories" collection. It's inspired by the empowering story of former Clemson University football safety Ray McElrathbey (Jay Reeves), a young man facing a series of challenging circumstances, whose dedication and persistence help him to triumph over repeated adversities. Aided by his teammates and the Clemson community, he succeeds on the field while simultaneously raising and caring for his 11-year-old brother Fahmarr (Thaddeus J. Mixson).
The theme of Black History Month 2021 is the Black family, and Safety tells the story of many strong families: Ray Ray and his brother, the football team, and the Clemson school community. "As strong as we all try to be, we can't do it alone. If your family has your back, that's great. But if not, you can make families," Hudlin says. "I know a lot of people who built networks of friends, and they're able to support one another." The director points out that Ray Ray was skeptical of this message until he saw how much the people around him really wanted to help. "I think if we could find our families—whether by line of blood, or just people around us who truly care—that's the best way forward," he says.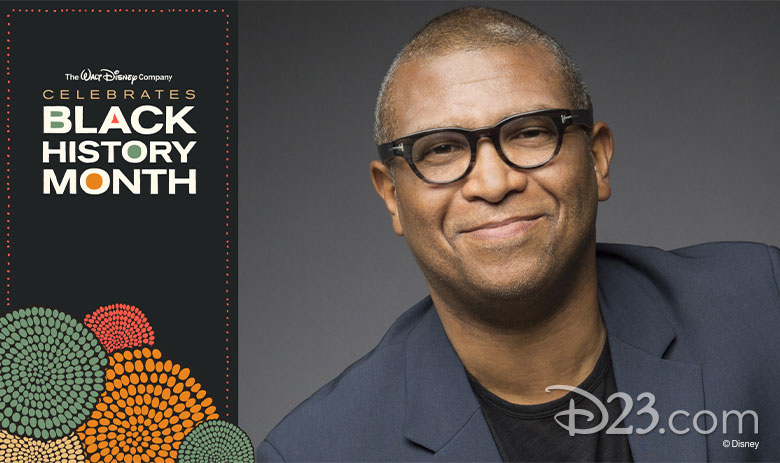 It was Hudlin's own brother who most inspired the director at the start of his filmmaking career. "[He] started making films back when the Black independent film scene was just beginning, before even Spike Lee's time," Hudlin says. "Being from the Midwest, what I learned was that you could in fact make movies outside Hollywood, which at the time seemed impossible, but I was determined to do it." The director's first feature film, House Party, was a hit at the Sundance Film Festival and went on to be a huge commercial success as well. Hudlin has amassed an impressive list of credits throughout his prolific career, which includes producing the animated feature Bébé's Kids; a stint as President of Entertainment at BET; and directing the film Marshall, which starred the late Chadwick Boseman (Marvel Studios' Black Panther) as Thurgood Marshall.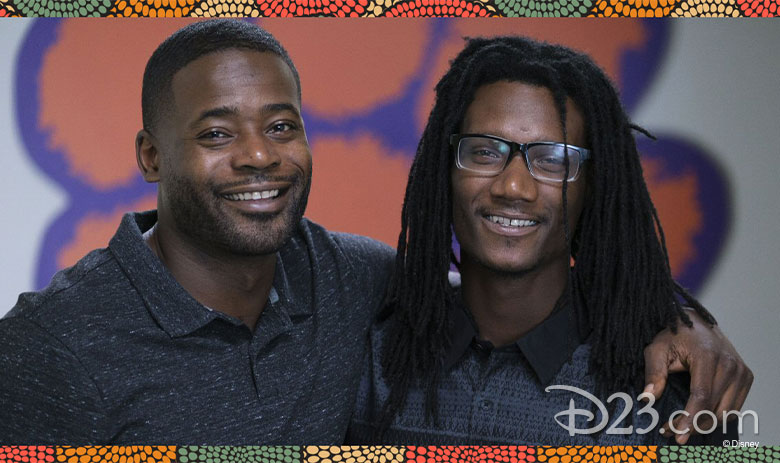 From his first reading of the script, Hudlin knew that Safety was a movie that he wanted to make. "One of the things that drove me was how dedicated Ray Ray was to his little brother, to the point where he became his father," Hudlin shares. "There's a terrible stereotype out there that Black men are not engaged fathers, and it's simply not true. Black men are equally, if not more, engaged with their children, and this movie was the true story of a Black man who raised his little brother. It symbolizes Black men in general, and I thought that was a powerful message to bring to life."
Safety has many strong messages, and Hudlin is particularly proud of a scene in which Ray Ray is forced to confront the bitterness his little brother has from being abandoned, and he implores Fahmarr to understand that the situation they're in is going to take everything they both have. "I heard from so many parents who mentioned how powerful this scene was. It showed that everyone has to come together to make something work, a sacrifice many parents can relate to. In that scene, Ray Ray tells the hard truth to his brother, he has a choice to make, and from that point on, they make things work," Hudlin explains. "Safety is truly a movie that celebrates the everyday heroes that may not get the recognition they deserve—whether it's a father, a mother, or caring friend, thank you all."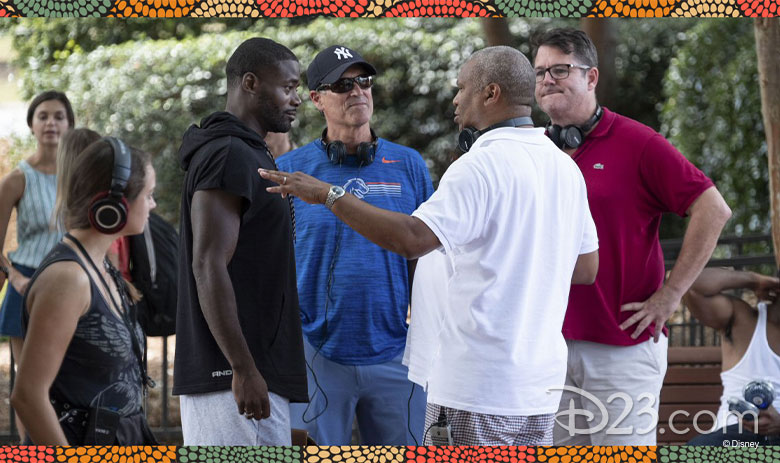 Every one of us can play a part in fighting social injustice, says Hudlin, who believes all United States citizens have a responsibility to make our country live up to its potential. "I do it as a storyteller, a voter, and a person who gets involved in politics. What we can't do is let people exploit hatred," he states.
"In just my lifetime, I have seen impossible things come true. So I know things will change," Hudlin says. "Don't be afraid to stand up for your convictions, even against impossible odds, and you can make a difference."