By Jim Frye
The roar of 85,000 fans stacked sky-high around Frank Howard Field—popularly known as "Death Valley"—is nearly deafening as the Fighting Tigers, clad in orange, leave their perch near Howard's Rock and stream down the hill into the stadium, ready for battle. This is Clemson University football, in South Carolina. And it's here that former Clemson safety Ray McElrathbey triumphed over repeated adversities to play football on a scholarship, all while struggling to raise and care for his 11-year-old brother Fahmarr. It's a story filled with hope, struggle, action, and a whole lot of heart—exactly the types of things that producer Mark Ciardi looks for when he's making a film.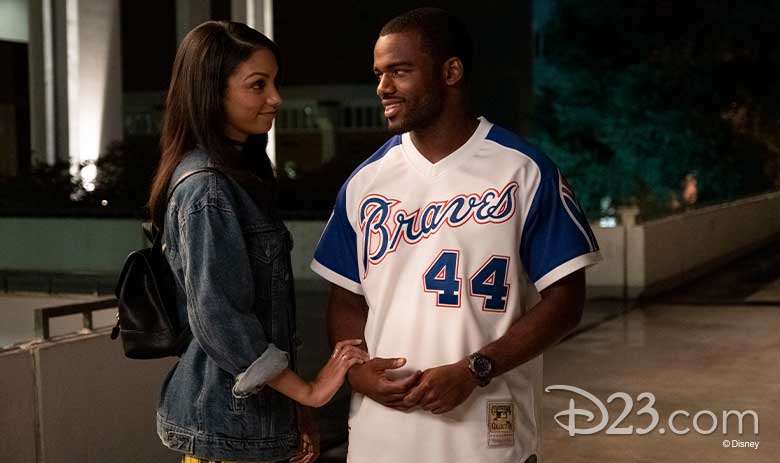 "I was watching this story on ESPN in 2006, and I said, 'I gotta get these rights,'" says Ciardi. "I had already done some sports films, and I felt the bar was really set high—it's not just about the on-field aspects, but about the emotionality of it."
It's a high bar, indeed. Ciardi's previous sports films—Secretariat, Invincible, The Rookie, Miracle, McFarland, USA—are all stories of long-shot underdogs breaking through nearly insurmountable barriers to achieve greatness, and Safety, premiering December 11 on Disney+, is aiming to leap right over that bar into the endzone. "It's a sense I've developed over the years of what might work and what might not," he says, "because there's lots of great sports stories, millions of great sports stories, but what makes it a movie? That's the element you have to figure out."
In Safety, McElrathbey saves his younger brother from foster care after their mother enters a drug rehabilitation program. He must then figure out how to care for his younger brother while also maintaining his football scholarship. "What Clemson preaches is still evident there today, which is that it's all about family," says Ciardi. "Filming there was great, we just got a great reception. Especially when we shot during a live game."
To get the in-the-thick-of-it action and authenticity, Ciardi and his team filmed during halftime of an actual Clemson home game, complete with those 85,000 screaming fans. "They were going crazy and responding to all the action. It's one of the few schools where people leave at halftime to tailgate, but then they come back," he laughs. "It was kind of a blowout, so we were worried they wouldn't come back. If the stands were only half filled, it wasn't going to look great."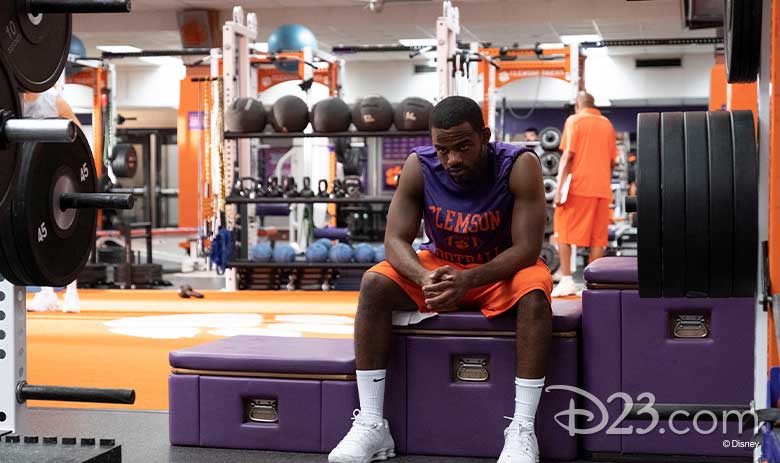 To his surprise, though, the fans came back in droves and filled every seat. And when the actors who were portraying the Clemson team were atop the hill getting ready to run into the stadium, the Clemson fans erupted into such overwhelmingly loud cheers that the Clemson coach, Dabo Swinney, had to exit the stadium just so he could be heard during a halftime interview. "It was spectacular," says Ciardi. "We joked that Clemson was the best team in the ACC that year, and that our fake Clemson team was the second best."
Ciardi says he's enjoyed becoming friends with McElrathbey over the years. "I've kept in touch with Ray since the story happened and have watched him go from a 19-year-old freshman to a 32-year-old adult," he says. "He's been really, really helpful, both him and his brother.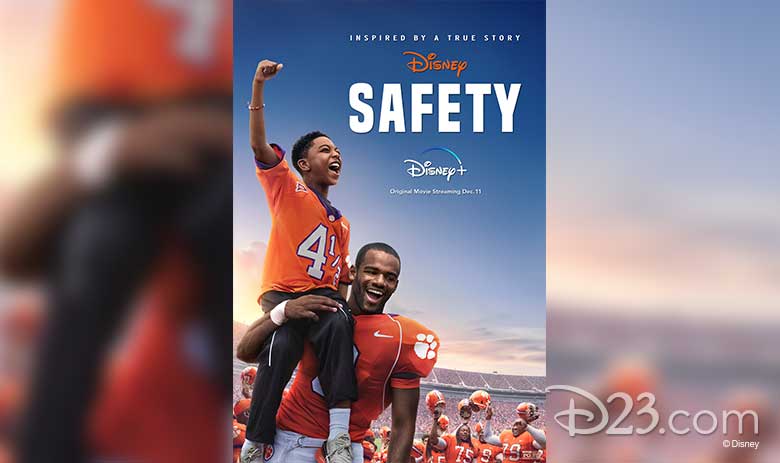 "You don't have to be a big sports fan to enjoy these movies, because they're not really about sports," Ciardi explains. "And Disney has this brand that resonates so well with audiences who know that it's safe and fun for the whole family to watch. I'm really glad that I have a brand at the Studio that started 20 years ago, and we can continue to make these movies now. Disney+ has allowed for a revitalization of these films that, in the theatrical world, are a little trickier to make. Disney+ is a platform that brings them directly to audiences."