By Jim Fanning
He was the very first Muppet television star
. . . but he's not green and he's not a frog. He's brown, furry and a dog—Rowlf the Dog.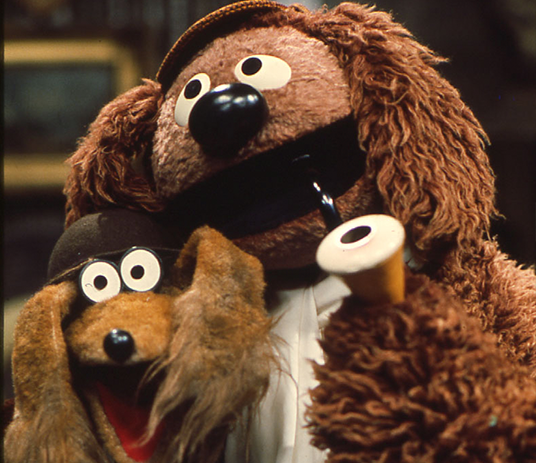 The pun-loving pooch, sometimes known as "Ol' Brown Ears," was the very first Muppet to break into big-time primetime TV. In 1962, he made his debut as the star in a series of dog food commercials, followed by a stint as the wisecracking canine sidekick to country singer Jimmy Dean on the ABC variety series, The Jimmy Dean Show. The floppy-eared Muppet was so popular that he received more fan mail than the show's star.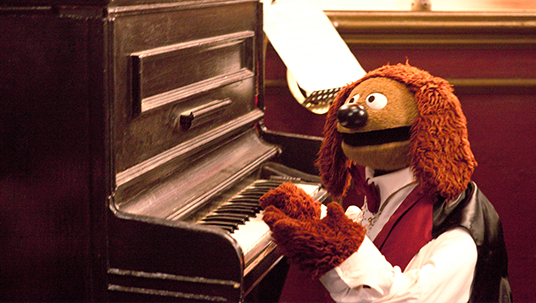 Rowlf was designed by Jim Henson, who considered calling the character Barkley, Woofington and Beowolf before deciding on Rowlf. In early sketches, Rowlf even had a lower set of pointy canine teeth. But since his creation, Rowlf has not changed a bit; he's still the same old hound we know and love today.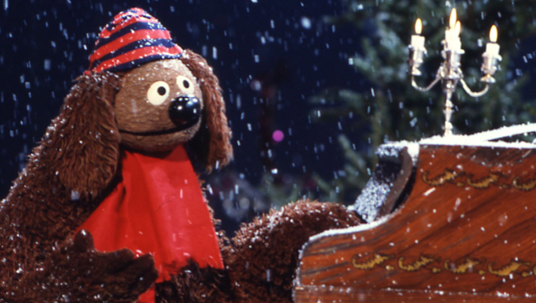 Following his successful run with Jimmy Dean, Rowlf went on to host his own summer variety show on CBS in 1967, stealing scenes from such stars as Woody Allen and Carol Burnett. As a regular on The Muppet Show, Rowlf first demonstrated his incredible piano playing prowess, performing with the likes of Liberace and Victor Borge. More recently, he jammed on the keyboards with The Roots on Late Night with Jimmy Fallon, and has even tickled the off-key ivories of Ma Bear's antique upright ("I love out of tune pianos!").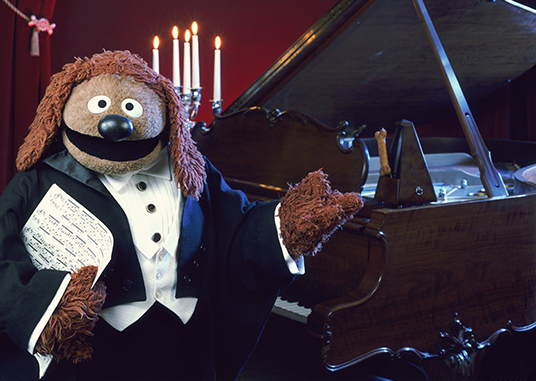 Friendly, furry, and very much his own man uh, mutt, Rowlf can speak dog ("yeah, bark, bark") as well as human, and is the founder and president of the OMD (Organization of Muppet Dogs). Back in 1973, when the lovable pooch guest-starred on ABC's The Julie Andrews Hour, Jim Henson told Julie that Rowlf was one of his favorite Muppets. Ours too.