By Andie Hagemann
"In 30 years of making a living as an actor in this country, this is the first time I've been offered a leading role in a show," says John Ortiz.
Ortiz stars as Joe Sandoval, the patriarch and vineyard owner in ABC's new drama series, Promised Land, premiering Monday, January 24, at 10:01 p.m. ET/PT. The multigenerational epic tells the story of a Latinx family vying for power and wealth in California's Sonoma Valley.
Like his character, Ortiz is the embodiment of the American Dream. The award-winning actor is finally the leading man on TV after decades in the industry, countless credits, and extensive work on the theatrical stage. Ortiz is savoring the opportunity to portray Joe—a Latinx character who is not a stereotype, as has often been portrayed in television shows and movies.
The human component of his character in Promised Land, and how the series humanizes contentious topics such as immigration, spoke to Ortiz. "Sometimes when they're depicted or they try to be explored, they become about the issues, and you forget about the people," he says. "You forget about the things that move us, the things that we want to see when we see anything on a screen or in life, and that's to connect, that's to relate to each other. That's what moves me. That's what I want to see when I see something."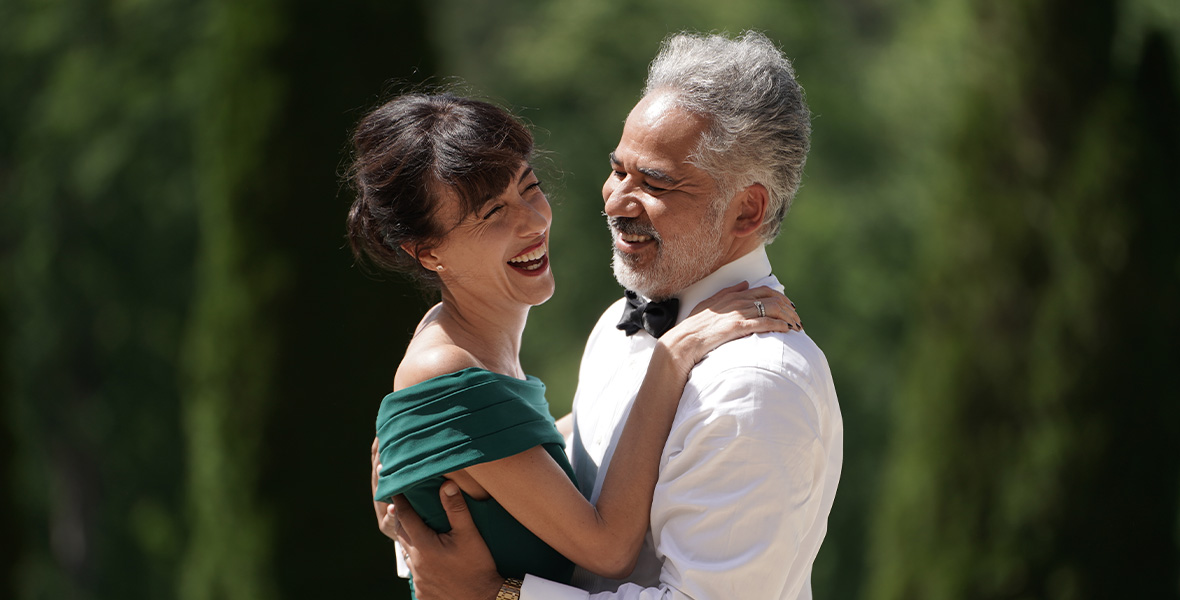 Promised Land boasts a majority Latinx cast and crew—a vital component for a show to tell authentic stories of Latinx people in the United States. "What I found is that by having a lot of Latino and Latina members behind the camera and on the writing staff, there's a level of personal investment—and that filters through in the material," says executive producer Matt Lopez. "There's a passion for telling these stories."
"The first time I saw it was when we were casting, where we had actors who would come in and say, 'My parents were fruit pickers in Santa Paula. I've never seen their story onscreen before.  Thank you.'  Or [we would see] the other extreme, where we would have actors who would say, 'Thank you for showing this extremely successful, unapologetically wealthy Latino family that's not in the cartel,'" Lopez says. "And we would see these actors and you look at their IMDB page and it's cartel, cartel, cartel.  So, it's really great to be able to tell a story that doesn't fall into those tropes."
Lopez adds the immigrant experience is broader than just the Latinx experience. While Promised Land focuses on the latter, the series resonates with everyone, as it's a fundamentally American story.
Christina Ochoa says her character, Veronica Sandoval, is multilayered, much like herself—she's an active Mensa member and scientist, when she's not acting. Ochoa echoes the importance of representation by incorporating characters like Veronica. "I really do believe that most of the very complex, nuanced characters that are full of subtleties the way Matt and his writers have crafted into the show tap into something that is very human for all of us," says Ochoa. "Just looking at the members of the cast, I can tell you every single one of them has that. They have very rich lives. The idea of portraying that has been the thing I've gravitated towards the most."
"Veronica, in particular for me, was someone who we hadn't seen, especially on primetime television," Ochoa continues. "Seeing a Latin woman with a Stanford MBA, complexities, and a family life, all of that together was something I had to do, and I would fight tooth and nail for."
In addition to Ortiz and Ochoa, the cast of Promised Land includes Cecilia Suárez as Lettie Sandoval, the matriarch and heart and soul of the Sandoval family; Augusto Aguilera as Mateo Flores; Mariel Molino as Carmen Sandoval; Tonatiuh as Antonio Sandoval; Andres Velez as Carlos Rincón; Katya Martín as Juana Sánchez; and Rolando Chusan as Billy Rincón.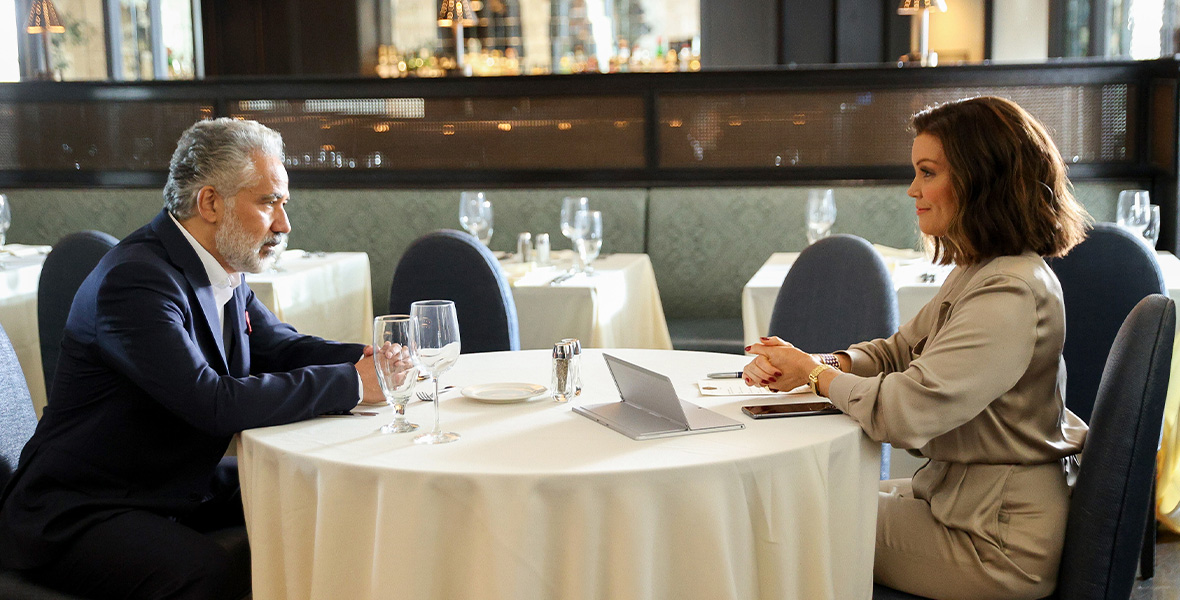 Scandal alum Bellamy Young stars as Margaret Honeycroft, whose father owned the vineyard prior to Joe Sandoval. Now, she's back to reclaim it. However, Margaret adds an additional juicy note to Promised Land as part of a salacious love triangle with Joe that stands the test of time.
"There are things that Lettie represents to Joe, and we call Joe and Lettie our ride‑or‑die couple," says Lopez. "The experiences they have gone through together can't be surpassed in some ways. Whereas, Margaret, I think, represents to Joe the promise of a new country and a new horizon and so on. It's something that we lean into."
The love triangle is just one component of the multifaceted storylines in the series. Promised Land executive producer Maggie Malina likened the complexities of the characters to the complexities of the wine the families are creating. And, of course, amongst all the drama and glamour in Sonoma Valley, expect a glass or two to be broken. "There are so many juicy twists and turns to behold and to partake and deeply inhale," says Malina.
Swirl, sniff, and savor this robust drama Mondays on ABC. The first two episodes will be available on Hulu the day after the series premiere.