By Courtney Potter
The Pride Lands get a new soundtrack, and the Avengers assemble once more in theaters… Read more, along with other news from around Disney, in this week's news briefs!
The Lion King: Tickets On Sale Now—Plus Soundtrack and TV Special News
The Pride Lands are officially on the horizon now that tickets for The Lion King (directed by soon-to-be-inducted Disney Legend Jon Favreau) are on sale. We still have to wait 'til July 19 to actually see it all unfold on the big screen… but here's some fun news to tide you over: Details about the film's soundtrack have been released!
We were particularly excited to learn that the soundtrack—the digital version of which will be available beginning at 8 a.m. PT on July 11, with the physical album available for pre-order now and set for release concurrent with the film—will feature a brand-new song, "Never Too Late," written by the 1994 animated hit's Oscar®-winning team, Elton John and Tim Rice. Sung by John, accompanied by an African choir, the song will appear over the film's end credits. The Lion King original motion picture soundtrack features new recordings of the original songs written by John and Rice, as well as a score by Oscar-winning composer Hans Zimmer; African vocal and choir arrangements by Grammy®-winning South African producer and composer Lebo M; and several songs produced by Grammy winner Pharrell Williams. Stars of the film—including Donald Glover, Beyoncé, Chiwetel Ejiofor, Seth Rogen, and JD McCrary—all lend their voices to the iconic tunes.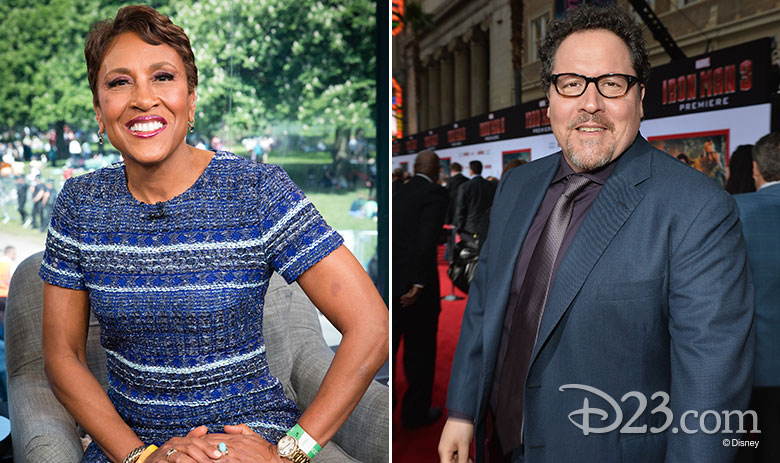 But that's not all: Good Morning America co-anchor (and Favreau's fellow 2019 Disney Legend inductee) Robin Roberts will host a new primetime special, all about The Lion King's timeless appeal, airing Tuesday, July 16, at 8 p.m. ET on ABC. The Lion King: Can You Feel The Love Tonight with Robin Roberts will feature interviews with cast and crew; special behind-the-scenes footage; and the debut of an exclusive unreleased scene from the new movie!
Mark your calendars for a truly "Hakuna Matata"-filled time, these next few weeks…
Save the Date!
Be sure to mark these upcoming Disney events on your calendar:
D23 and Walt Disney Archives


July 20, 2019


The Official Walt Disney Studios Tour – Presented by D23


August 23-25, 2019


D23 Expo 2019


January 17, 2020


Get VIP Tickets to Disney's Frozen The Hit Broadway Musical
Parks


August 16, 20, 23, 27, 30; September 2, 6, 8, 10, 13, 15, 17, 20, 22, 24, 27, 29; October 1, 3, 4, 6, 8, 10, 11, 14, 15, 17, 18, 20, 21, 24, 25, 27, 29, 31, 2019




Mickey's Not-So-Scary Halloween Party at Magic Kingdom park




August 29, 2019


Star Wars: Galaxy's Edge Opening at and Walt Disney World Resort


August 29—November 23, 2019, 2019




November 8, 11, 12, 14, 15, 17, 19, 21, 22, 24; December 1, 3, 5, 6, 8, 10, 12, 13, 15, 17, 19, 20, 22, 2019




Mickey's Very Merry Christmas Party at Magic Kingdom park




2019 Epcot International Food & Wine Festival




September 17, 19, 22, 24, 26, 29, 2019; October 1, 3, 6, 8, 10, 13, 15, 17, 20, 22, 24, 27, 29, 31, 2019




Oogie Boogie Bash – A Disney Halloween Party at Disney California Adventure park




2019 Epcot International Festival of the Holidays




November 8, 11, 12, 14, 15, 17, 19, 21, 22, 24, 2019; December 1, 3, 5, 6, 8, 10, 12, 13, 15, 17, 19, 20, 22, 2019




Mickey's Very Merry Christmas Party at Magic Kingdom park




November 29—December 30, 2019, 2019




2019 Epcot International Festival of the Holidays




Studios




July 19, 2019


The Lion King opens in U.S. theaters


October 18, 2019


Maleficent: Mistress of Evil opens in U.S. theaters


November 22, 2019


Frozen 2 opens in U.S. theaters


December 20, 2019


Star Wars: The Rise of Skywalker opens in U.S. theaters


Television




July 16, 2019


The Lion King: Can You Feel The Love Tonight with Robin Roberts airs on ABC (8 p.m. EDT/PDT)


August 2, 2019


Descendants 3 premieres on Disney Channel and DisneyNOW (8 p.m. EDT/PDT).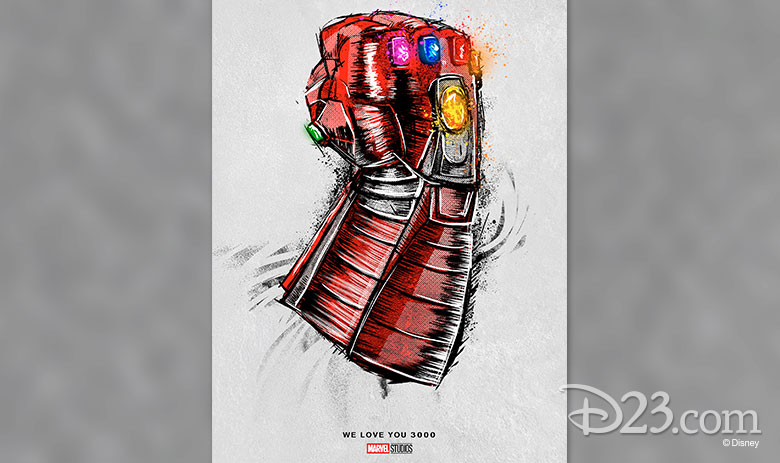 Marvel Studios' Avengers: Endgame Returns to Theaters This Friday, June 28
Itching to see the year's biggest movie one more time on the big screen, before it finishes its theatrical run? You're in luck—because our friends at Marvel Studios are inviting fans to see Avengers: Endgame beginning Friday, June 28, during their Bring Back event… and to sweeten the deal, for every ticket bought, fans will receive an exclusive piece of Avengers art! (While supplies last and in select theaters.)
Plus, fans will also be treated to a brand-new video introduction by director Anthony Russo; an unfinished deleted scene from the film; and, in case all that wasn't cool enough, a chance for fans to get a jump on the upcoming Marvel Studios' Spider-Man: Far From Home with a special sneak peek.
So assemble your friends and family and purchase your tickets for the Bring Back event post haste—they're available wherever movie tickets are sold.
D23 Helps Cinderella Celebrate an Amazing Honor…
Back in December 2018, Disney's iconic 1950 animated film Cinderella was inducted into the National Film Registry at the Library of Congress—and just last week, D23 Members joined with the Boys & Girls Club of Greater Washington (as well as a few members of Congress!) to celebrate the momentous occasion. Read up on all the festive fun right here at D23.com.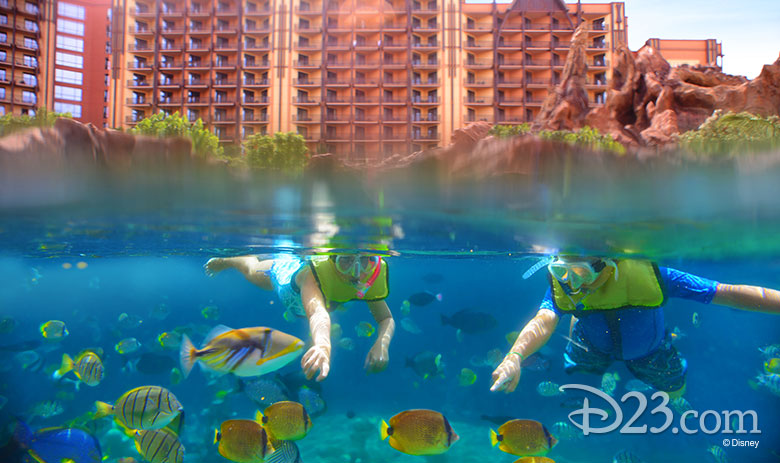 Rainbow Reef Unveils New Close-Up Encounters at Aulani Resort
Should you and your family or friends be whisking yourselves across the Pacific Ocean to Hawaii, do make sure to check out some incredible new activities available to guests at Aulani, A Disney Resort & Spa!
The resort already boasts Rainbow Reef, the only private snorkeling lagoon on the island of O'ahu, where swimmers get up close to Hawaiian reef fish. But now—as just announced by our friends at the Disney Park Blog—the reef is offering two brand-new programs. Underwater Explorers is perfect for those guests who want to have a scuba-like experience but are not yet scuba certified; in the two-hour experience, guests start with a 25-minute lesson on the basics of scuba equipment, diving, and safety procedures, followed by practice of the dive skills just learned, and then a free swim through beautiful Rainbow Reef waters—where you'll catch a glimpse of colorful marine life. Meanwhile, the Rainbow Reef Fish Feeding Experience is a cool new way to have an up-close interaction with (not to mention learn about) the many tropical fish who call Aulani's local waters home. The resort's animal programs biologists start with an introduction of Rainbow Reef fish, followed by a unique chance to feed them—as well as the opportunity to take a memorable souvenir photo!
To find out more about these incredible new Rainbow Reef experiences, visit the Aulani website.
ICYMI: Frozen on Broadway Sings for its Summer
Frozen on Broadway is getting into the summer spirit in a big way, with not one… not two… but three fabulous new music videos! The cool acoustic clips feature several of the show's stars—including Ryann Redmond, the talented actress currently portraying sunny, funny Olaf in the production. Check 'em all out here at D23.com!
Celebrate the Fourth of July with Magic Kingdom Fireworks
It's true: The fireworks spectaculars at Disney Parks are just that—spectacular. Especially on the Fourth of July, when filling the sky with color is expected… nay, encouraged! Naturally, you can imagine the pomp and circumstance coming to Disneyland and Walt Disney World Resorts next week.
Thankfully, fans and friends at home can get into the celebratory spirit. How, you may ask? Well, Magic Kingdom Park's big Disney's Celebrate America! A Fourth of July Concert in the Sky spectacular will be livestreamed on the Disney Parks Blog, beginning at 9:13 p.m. ET! And tune in early for some extra summertime fun.
So fire up the grill, get some hot dogs (or veggie burgers) sizzlin', mix up a batch of your grandma's world-famous macaroni salad, and get ready to "oooh" and "ahhh" with all your (virtual) pals at the Magic Kingdom.