By D23 Team
If you'll be visiting Walt Disney World Resort in November, you are in for a special treat! Find the perfect holiday gifts for the Disney fans in your life at the Disney Book Shop at Disney's Contemporary Resort. There you can choose from a variety of titles about Disney history, art, and ingenuity. You'll even have the chance to meet Disney historian and author Jeff Kurtti during book signings on Thursday, November 15, and Friday, November 16! The shop will be open on the Grand Canyon Concourse on the fourth floor of the iconic A-frame Contemporary tower, from Saturday, November 10, through Sunday, November 25. Here are some of the books that we can't wait to share with our friends and families: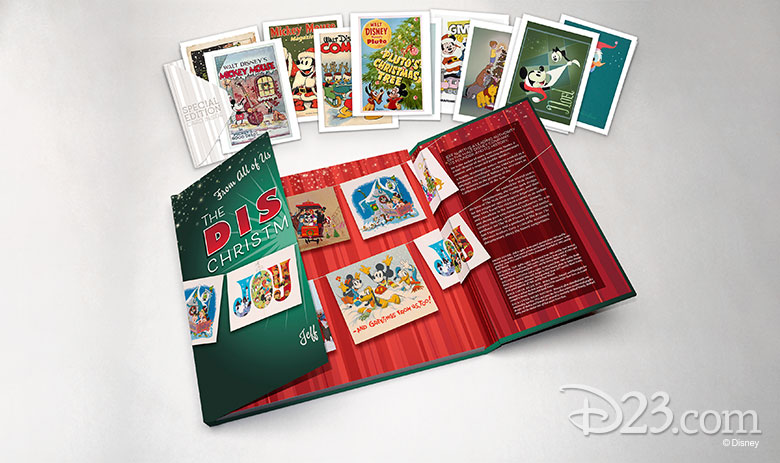 From All of Us to All of You: The Disney Christmas Card
By Jeff Kurtti
Early in the history of The Walt Disney Studios, annual Christmas-themed greeting cards were created, their designs and illustrations by such legendary Disney Studio artists as Tom Wood, Hank Porter, Bob Moore, Mary Blair, John Hench, and Paul Wenzel. Gift-wrapped and sparkling in the spirit of the season, this one-of-a-kind collection of familiar, festive, fun, and feeling holiday art shines a light on a remarkable body of work and the people who created it.
Want to personalize it? Get it signed by Jeff Kurtti during book signings at Disney's Contemporary Resort November 15–16.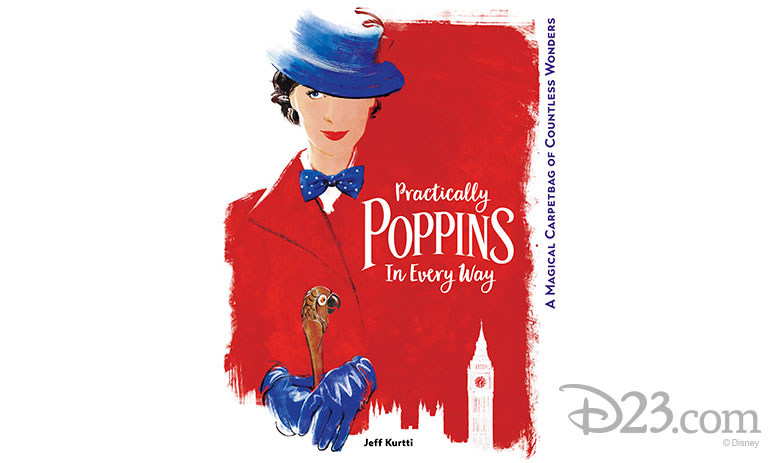 Practically Poppins in Every Way: A Magical Carpetbag of Countless Wonders
By Jeff Kurtti
This colorful and lavish book is a rich, vivid, and frequently surprising visual document of the development behind the stories of Mary Poppins on the page, screen, and stage and the creative forces that have brought her to life, generation after generation. It is accompanied by informative text, essays, and observations by creative luminaries such as Cameron Mackintosh, Thomas Schumacher, Gavin Lee, John Myhre, and more.
Want to personalize it? Get it signed by Jeff Kurtti during book signings at Disney's Contemporary Resort November 15–16.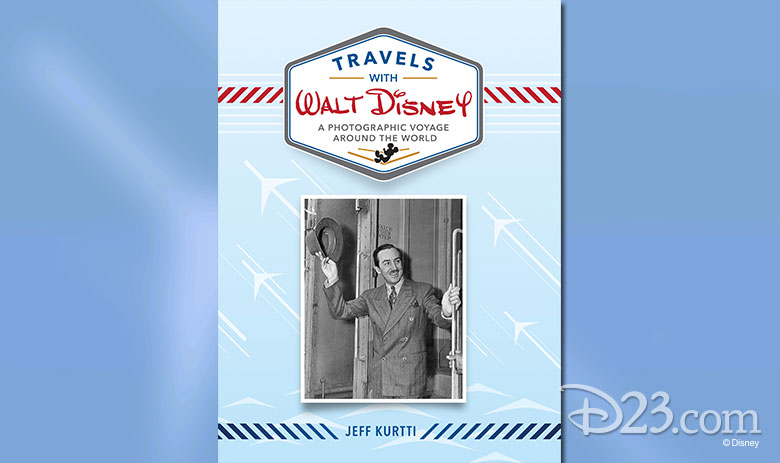 Travels with Walt Disney: A Photographic Voyage Around the World
By Jeff Kurtti
Throughout his life, Walt Disney was a frequent and enthusiastic "tourist," visiting destinations around the United States of America and across the globe. Here seldom-seen and never-before-published photographs are showcased along with eyewitness recollections and enlightening anecdotes, arranged into a one-of-a-kind "travel journal" as if Walt himself might have documented these exciting excursions in one special place.
Want to personalize it? Get it signed by Jeff Kurtti during book signings at Disney's Contemporary Resort November 15–16.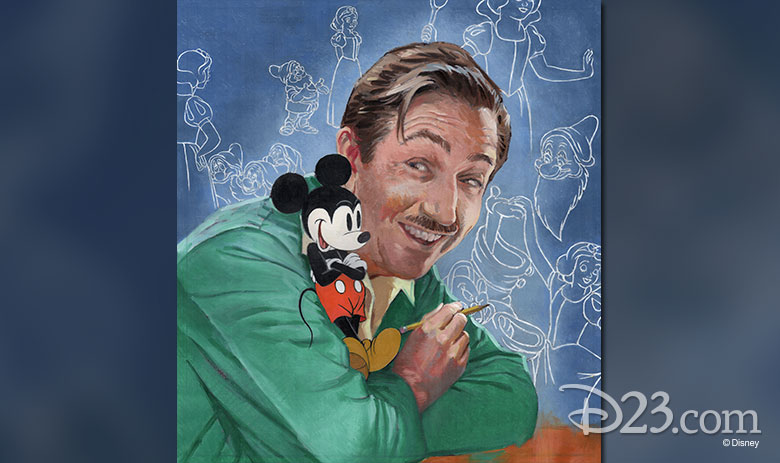 Walt's Imagination: The Life of Walt Disney
By Doreen Rappaport and illustrated by John Pomeroy
Charting Walt Disney's progression from farm boy to actor to artist, animator, director, and entertainment celebrity, Walt's own words are presented and contextualized within Doreen Rappaport's signature compelling prose. Illustrated with vivid authenticity by animator and painter John Pomeroy, this stunning entry in the award-winning Big Words series reveals a man of deep and varied passions with a constantly evolving vision, and a storyteller above all.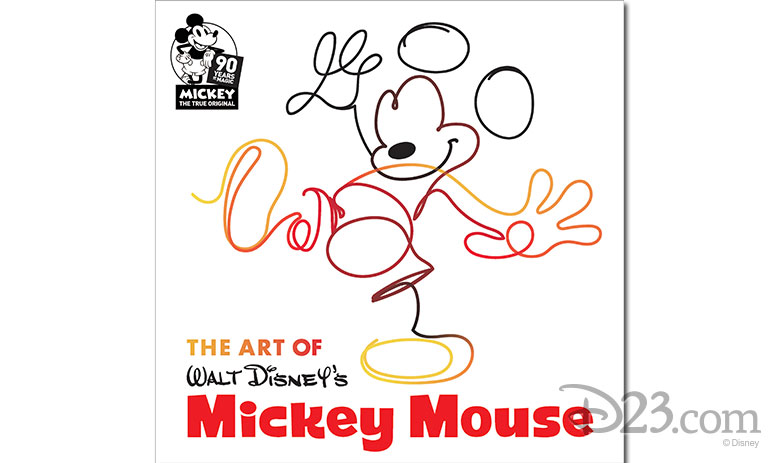 The Art of Walt Disney's Mickey Mouse
By Jessica Ward and illustrated by the Disney Artists
Celebrate the 90 years that Mickey Mouse has been entertaining audiences with heartfelt performances and humorous antics through an analysis of Mickey's milestones and a jubilant commemoration comprised of new artworks, interpretations of Mickey by inspired minds at The Walt Disney Company.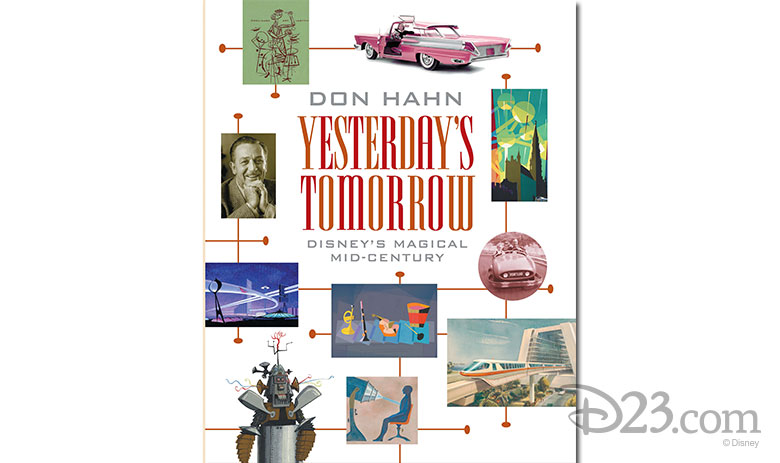 Yesterday's Tomorrow: Disney's Magical Mid-Century
By Don Hahn
Packed with rarely seen Disney art and photography of the mid-20th century, this book by acclaimed film producer and director Don Hahn explores the unique modern style that Walt Disney and his artists contributed to this iconic era.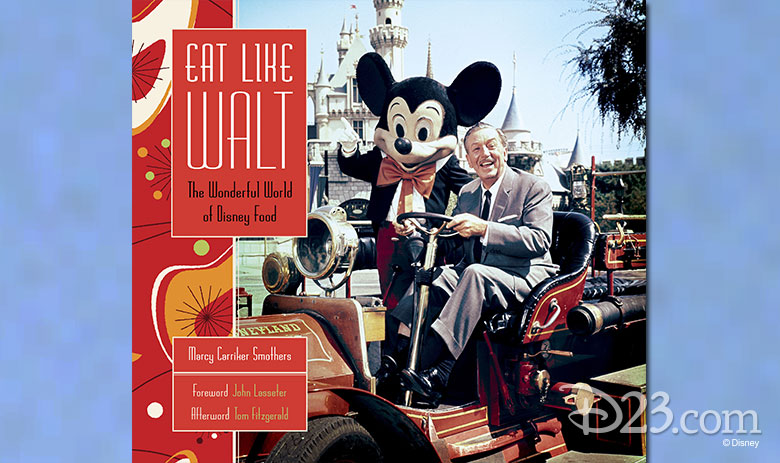 Eat Like Walt: The Wonderful World of Disney Food
By Marcy Carriker Smothers
Embark on a culinary tour of Disneyland's six distinct lands. Every attraction has a story, and so do many of the menu items. With food serving as the lens, Walt's private and work life are explored and detailed in this book, which also includes recipes from his home, his studio, and his Magic Kingdom.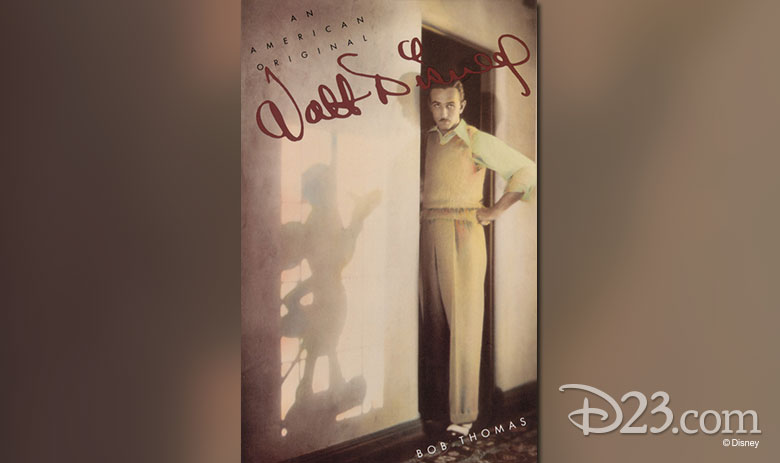 Walt Disney: An American Original
By Bob Thomas
After years of research, Bob Thomas—biographer of Bing Crosby, Fred Astaire, and many other Hollywood legends—produced a definitive biography of the man behind the legend of Disney: the unschooled cartoonist from Kansas City who went bankrupt on his first movie venture and developed into the genius who produced unmatched works of animation, and ultimately was the creative spirit of an international entertainment empire that has enchanted generations.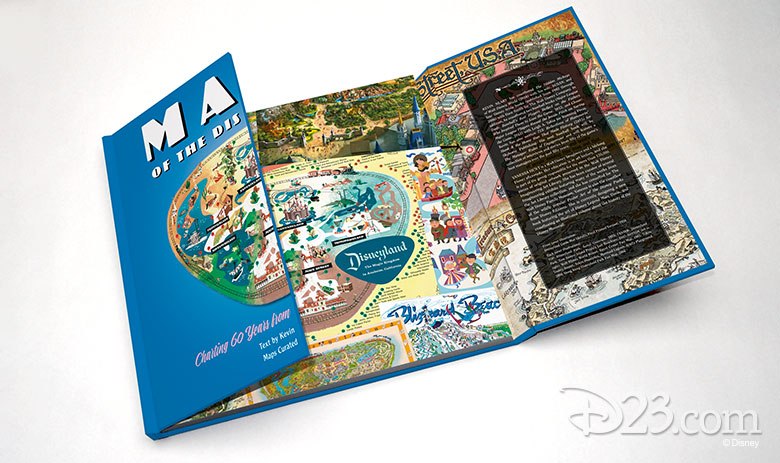 Maps of the Disney Parks: Charting 60 Years from California to Shanghai
By Vanessa Hunt and Kevin Neary and Susan Neary
Unfold this book bursting with beautiful maps from when the very first Disney park opened in 1955 right up to today. Discover details on how and why the domestic and international parks have changed over time, and enjoy six decades-worth of skillful creativity.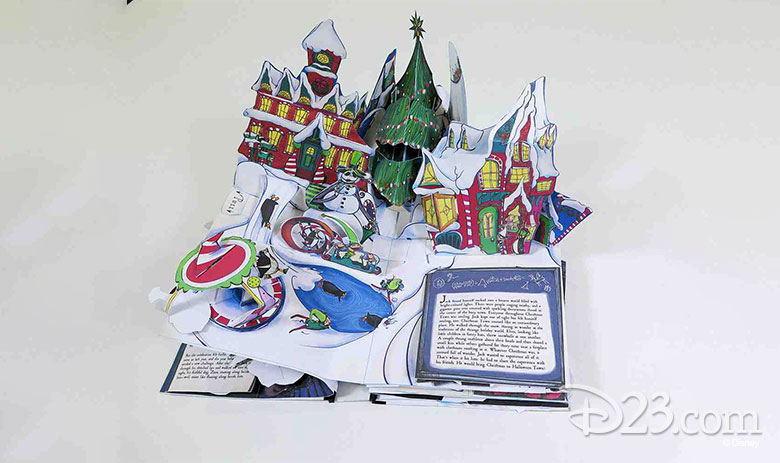 Tim Burton's The Nightmare Before Christmas: A Petrifying Pop-Up for the Holidays
By Matthew Reinhart
Experience Tim Burton's iconic film like never before with a mind-blowing retelling of this classic story and gravity-defying pop-up artwork on every page from the renowned paper engineer Matthew Reinhart!