By the D23 Team
Where would the Disney and Pixar characters in our game world go to relax? This was the original spark of an idea for Disney Getaway Blast, the game where you can finally find the answer to that question! It's time for Disney and Pixar fans to take a mini-vacay from their regular, hectic day—and team up with Disney and Pixar characters, reimagined in a unique and super-adorable art style!
Disney Getaway Blast takes you to exotic and magical vacation spots: the sunlit Lowkey Beach, the cliffs of Snowpeak Pass, and the mysterious Smuggler's Dunes. Your adorable travel companions are your partners as you explore these vast islands. The characters' unique skills help you beat the brain-teasing puzzles you find!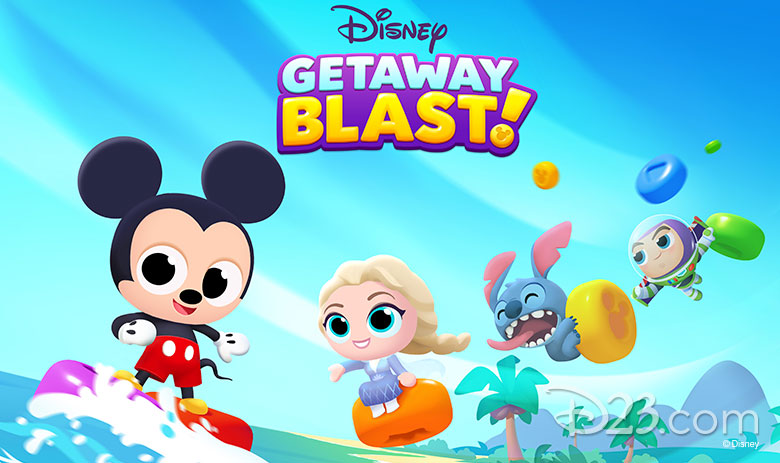 After completing puzzles, expect your cheerful Disney and Pixar travel pals to pose for your customizable travel photos. Snap pics and create your own travel album! Don't miss out on customizing the islands to the style of your beloved Disney and Pixar pals. Want to transform the Surf Shack with Minnie's famous polka dots? Would you rather chill at Anna's juice bar? Your choices are endless!
Solve mind-twisting puzzles, restore the island, snap the best photo—and just relax! If you pre-register now, you will receive an exclusive "Vacay Minnie" at launch! Ready to join Minnie, Belle, Stitch, Aladdin, and many more? Vacay away today!